The Best Adult Games on Steam
Top sex games on the popular game distribution service.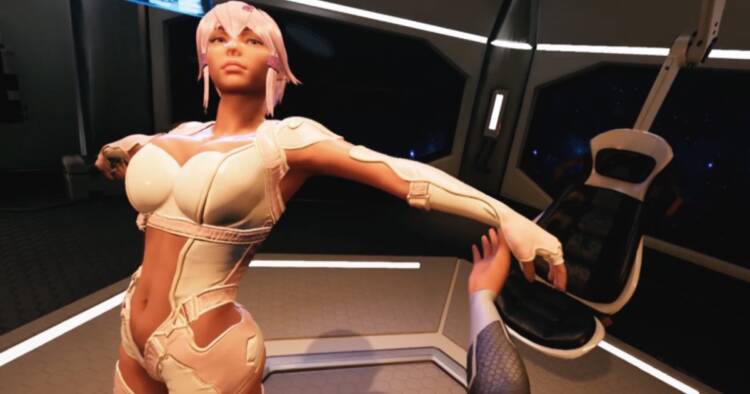 Launched in 2003 by Value, the company behind Half-Life, Team Fortress, and Portal, Steam, quickly established itself as the place for AAA studios or one-person developers to release their wares—and where players find lots of entertaining games to play.
Including the explicit variety. Many sex games on Steam are available. However, the platform came under media scrutiny earlier this year after it banned Holodexxx for featuring digital copies of adult performers.
This policy hasn't stopped game developers from creating wonderfully erotic titles and sharing them. So to help support adult games on Steam and sex games in general, here's our rundown of its top Adult-only porn games.
VR Kanojo
On the top of our list is VR Kanojo, an adult game on Steam that exclusively works with virtual reality.
Maybe not so great news if you don't have an HTC Vive, Oculus Rift, or Windows Mixed Reality rig. Great news, though, if you do as VR Kanojo [NSFW] is a phenomenally well-made and highly detailed game with enough explicit content to appease practically everyone.
More so if Hentai with incredibly lifelike modeling is your thing. There are extra sexy tricks up VR Kanojo's sleeve, as well, with players allowed to customize the lead character's clothing.
When we initially tried VR Kanojo, we were incredibly impressed by all the little touches and details its developers managed to cram into it.
SinVR
Games focusing on realistic detail and sexy body physics can certainly be fun to play, though sometimes you might be craving a game with a more outrageous art style.
And SinVR [NSFW] is definitely that! Nicely avoiding the perilous Uncanny Valley, the characters in this Windows PC title read like a shopping list of sexual icons: an elegant escort, a sultry vampire, a cosplayer, a Game Of Throne's inspired dragon rider, and more.
What's unique about SinVR is how the developers have packaged it, opting to sell lower-priced individual episodes over a single game. In each, you'll take control of a character in a unique setting that also sets the mood for the sexual activity.
SinVR, as its name suggests, works well with Valve Index, HTC Vive, Oculus Rift, or Windows Mixed Reality rigs—or without them on a PC laptop or desktop computer.
CUSTOM ORDER MAID 3D2 It's a Night Magic
A long-time favorite in sex games in this exciting Hentai-flavored title.
In CUSTOM ORDER MAID 3D2 It's a Night Magic [NSFW], your uncle has left you his Maid-themed Empire Club and with it a staggering amount of debt.
So, with the help of three sexy maids, it's up to you to battle your way back to the top. Or rather, the maids will be doing the battling as CUSTOM ORDER MAID 3D2 It's a Night Magic's gameplay is all about the rhythm: think of it as kissing kin to Dance Dance Revolution.
No worries if that isn't your bag, as you can forgo this mechanic and get right to the sexy maid action.
Dominatrix Simulator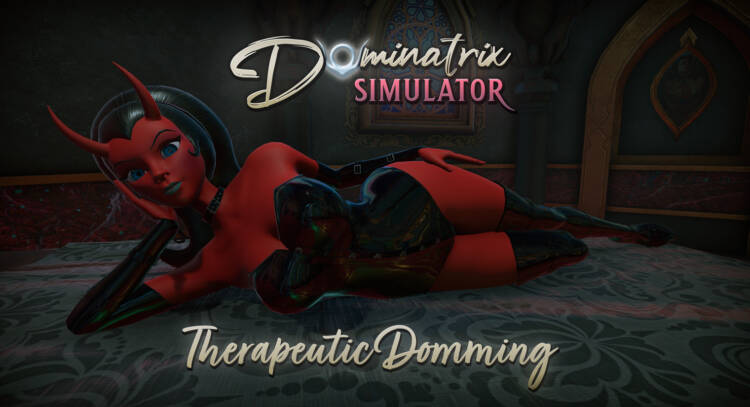 Developed by the Deviant.tech team, Dominatrix Simulator starts things off by putting you in the position of a would-be submissive for a female Domme. The virtual reality sex game controls you, instead of you controlling the action, while adhering to kinky ethics and safety, safe, and consensual tenets of BDSM.
The intent of the BDSM sex game is less on jumping to the whips and chains of BDSM action and more on the headspace of being a submissive:
You will be questioned, inspected, and challenged. You will be judged on your performance and subjected to a range of situations and activities. Learn your place as your virtual Mistresses have you kneel before them, teach you the rules, and push you to your limits. How far are you willing to go?
邻居大叔/UncleNeighbor: uncle Dating Simulator
If you want a gay-themed Hentai adult game on Steam, we have the very Japanese titled 邻居大叔/UncleNeighbor: uncle Dating Simulator.
In this title, you flirt—and if you make the right choices—have sexy adventures with a bevy of hunky male studs.
Twelve of them in total, each with their own unique personalities, ethnicities, and sexual proclivities. Like Albert, "The Mysterious Man of the Forest;" Baron, "The Elfish Tinkerer;" and Ron, who the game sweetly describes as a "Somewhat Shy Teacher."
Escort Simulator
A godsend for small developers, Steam's Early Acess program allows them to put their works-in-progress in the hands of experienced gamers to test them out, provide valuable feedback and help get them excited for the upcoming full release.
Though only an early build, Escort Simulator [NSFW] is an entertaining peek behind the curtain: an opportunity to check out what SomavIsion Games is doing with their "immersive simulation engine."
Which is quite a lot, as the game feels extremely polished. In Escort Simulator, the player customizes and positions the characters, with a pleasant variety of both, and then watches as they perform to the game's pre-recorded dialogue.
As funny as it is sexy, the PC-only Escourt Simulator will entertain whether you want to laugh or get turned on—and at the same time, if that's your thing.
Sexbot Quality Assurance Simulator
Putting you in the role of an erotic android inspector, this game from the Berlin-based Candy Valley Network has a lot going for it.
With an amazing art style and six unique synthwave tracks to groove to, Sexbot Quality Assurance Simulator [NSFW] packs a ton of erotic enjoyment into its PC/Windows programming.
If you take your job seriously, Sexbot Quality Assurance Simulator provides you with sex toys galore to use with any of the game's android models—and if you just want to slack off and have fun, the game can be an arousing sci-fi adventure that way as well.
It's also the first on our list to support virtual reality, and if you don't have a Valve Index, HTC Vive, or Oculus Rift you can also play it on a regular, 2D monitor.
Another PC only title, Sexbot Quality Assurance Simulator's developers are bravely upfront about Steam's frustrating approach to erotic content, saying on the game's page the current game isn't as explicit as they'd like it to be because "As long as we don't feel secure as a developer (Adult games/Steam), we won't launch an uncensored version."
Morningdew Farms: A Gay Farming Game
Like mixing uproariously hot queer sex with planting your crops in fertile soil? Then we've got the game for you, as Morningdew Farms: A Gay Farming Game [NSFW] lets you do all of this and wagons-full more.
Between raising whatever you want to down on the farm, you can get your plowing on with the buff men in your Gayborhood—and sometimes more than one at a time.
A fantastic homage to classics like Farmville, Morningdew Farms: A Gay Farming Game adds a touch of dating sim with a generous helping of wonderfully explicit queer sex.
With an appealing art style, witting and engaging dialogue, and secrets to uncover—the developers selling a guidebook to help uncover them all—this PC game is ideal for anyone wanting to sow their wild oats.
NO, THANK YOU!!!
No list of erotic games would be complete without at least one hentai-inspired title. Luckily, NO, THANK YOU!!! [NSFW] isn't your run-of-mill knock-off of this uniquely Japanese aesthetic, but is a highly well-done, delightfully sexy visual novel with a fantastic level of depth and detail.
Boasting 2,000 images by the legendary Shigeo Hamashima, NO, THANK YOU!!! immediately draws its players into its complex and engaging story and diverging story paths. So many, it'll take anywhere from 30 to 50 hours to explore.
To give you an idea of how good we think NO, THANK YOU!!! is, we've featured it on our Best Hentai Sex Games list.
It's extra cool, too, as a different game experience than many of our other entries, which might throw some people off. But if you give it a try, we know this PC-only game will pull you right in.
A Night With Natalie
Starting off our list is this somewhat simple but alluring game. One where you'll have the opportunity to interact in all kinds of arousing ways with the titular Natalie.
In a great case of simple not meaning dull, A Night With Natalie [NSFW] demonstrates what an independent studio can do if they're skilled, determined, and, most of all, passionate.
Like a majority of games on Steam, A Night With Natalie is PC only, so if you have the suitable hardware you can put this nicely detailed model through her sexual paces, including a nice range of positions and activities.
Real Girl VR
Another game recognizing the immersive power of virtual reality, in Real Girl VR [NSFW], players can play, as in interact, with 20 different female models in a number of unique locations.
Best of all, the game advertises those 20 women are free to enjoy. With six more available if for a price.
After downloading and installing Real Girl VR, players have 30+ sexual animations, six dancing ones, totaling around 2500 scenes to check out.
As with our previous entry, HTC Vive or Oculus Rift rig owners can get their virtual sex on with Real Girl VR or have a somewhat less right-there-in-the-action feeling on a regular monitor.
Fight for sexy stuff on Steam
Like every platform built around the idea of user-provided content, Steam looks like they forgot when you do that—surprise!—a lot of what's been submitted will be sexual.
And like Amazon, YouTube, Instagram, the late lamented Tumblr, and far too many sites to count, when Value realized what was happening, they responded by playing whack-a-mole: banning some titles and not others seemingly without rhyme or reason.
Fortunately, it looks like they haven't gone completely overboard, as games like the ones here in our "Best Sex Games on Steam" remain available.
How long they'll stay that way is anyone's guess, as there's a good chance they still may get red-flagged.
Until then, please support these and other explicit games to help remind Steam there are more than a million ways to have fun—including enjoying sexy stuff.
Image Sources: Sexbot Quality Assurance Simulator, A Night With Natalie, Sexbot Quality Assurance Simulator, Real Girl VR, Morningdew Farms: A Gay Farming Game, NO, THANK YOU!!!, 邻居大叔/UncleNeighbor: uncle Dating Simulator, SinVR, CUSTOM ORDER MAID 3D2 It's a Night Magic, VR Kanojo, NO, THANK YOU!!!