New Dominatrix Simulator Game Brings the Kink
A sexually satisfying mix of BDSM and VR.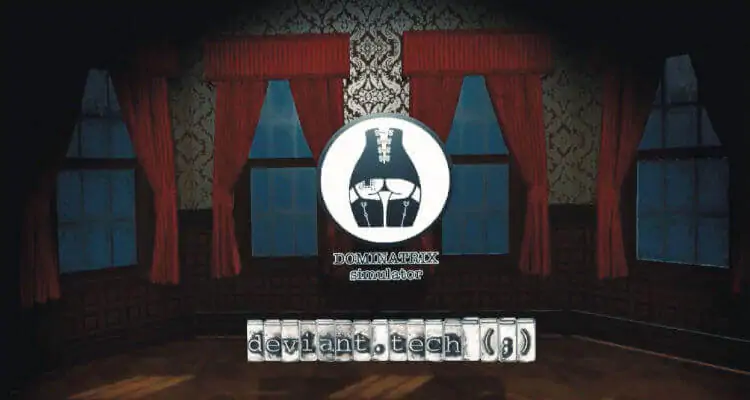 Games, games, games, and more sex games!
You name the genre or, in the case of adult titles, the sexual interest and there's bound to be plenty of them to enjoy.
This is even true about ones with a focus on erotic power exchange.
But even though there are many titles, and many can be a lot of fun, they do have a tendency to lean on the fantasy side.
By this I mean they are heavy on idealized kink and less so on the real emotional depths BDSM play has to offer.
Then there's Dominatrix Simulator [NSFW]: a new virtual reality game that delivers, if not a totally accurate experience, at least one that gets wonderfully close to it.
Welcome to the dungeon
Developed by the Deviant.tech team, Dominatrix Simulator starts things off by putting you in the position of a would-be submissive for the titular Dominatrix—a female dominant for those unfamiliar with the kink nomenclature.
As the page's site puts it, the intent is less on jumping to the whips and chains of BDSM action and more on the headspace of being a submissive:
You will be questioned, inspected, and challenged. You will be judged on your performance and subjected to a range of situations and activities. Learn your place as your virtual Mistresses have you kneel before them, teach you the rules, and push you to your limits. How far are you willing to go?
Gameplay-wise, the game is designed to be episodic, with each individual module being released featuring a new erotic encounter with a special Mistress for you to serve.
While only a fantasy-themed dominatrix is visible in the game's trailer, the developers have hinted at a wildly diverse range of female dominants coming in the future.
Special recognition also goes to Deviant.tech for being gender-inclusive in that users can opt to be female or male, or even gender-neutral in a future release: with the game's dynamics and voiceovers changing depending on your chosen gender.
The cherry-on-top is that Dominatrix Simulator doesn't just support VR. It goes beyond anbd really embraces its potential in BDSM play.
A great example of this is that, after putting on your Oculus Rift or HTC Vive, you won't just see your Mistress but will be rewarded for kneeling in the correct fashion: the VR system knowing your position and when you're doing it right, causing the Mistress to reward you when you're doing it right or punish you when you mess up.
Not just a fantasy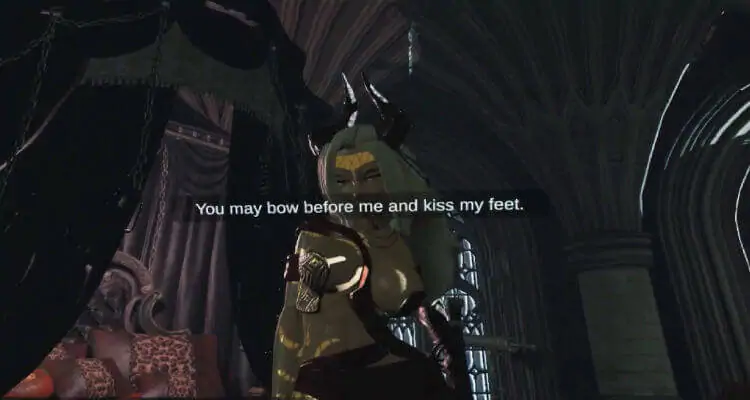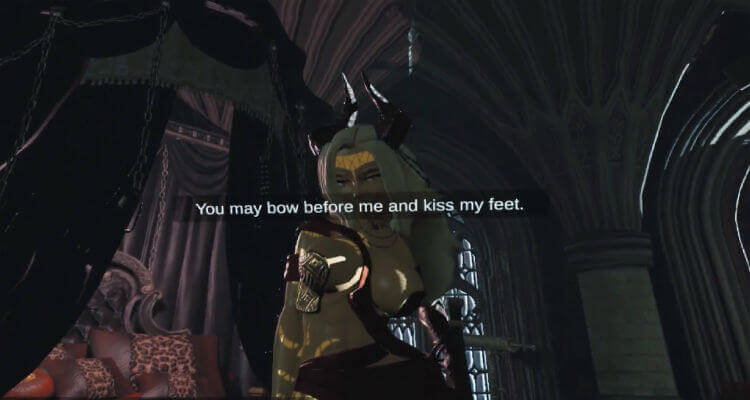 Big points go to the developers making a point of saying that Dominatrix Simulator isn't just pure kink fantasy but instead has been based on their own BDSM playtimes.
You can really see this in the game's goal to immerse the user in being a submissive and not just immediately jumping to physical sexuality.
Actually, let's say that again but a bit louder this time. Here, here, and bravo for Deviant.tech giving us an emotional component to goddess worship rather than falling back to the tired old cliches of female domination.
A step towards the future of BDSM play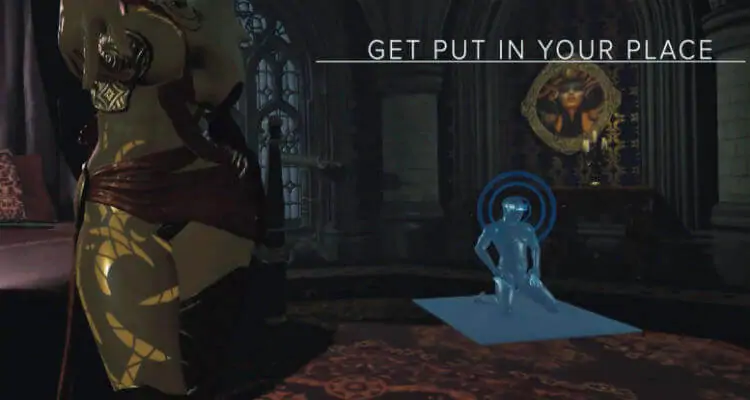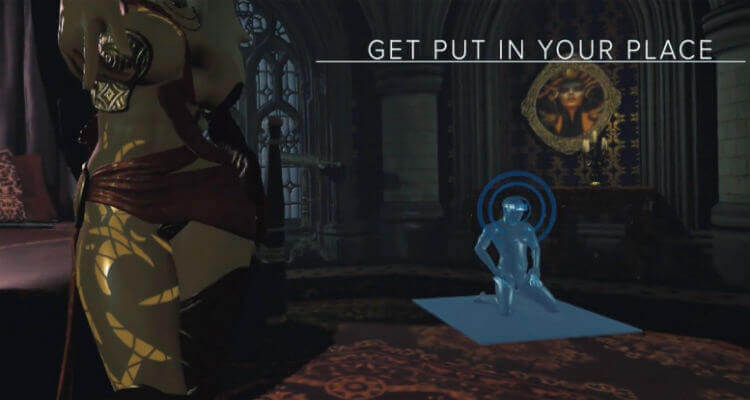 Take this aforementioned thoughtful approach to kink, add in their innovative use of VR, mix well and Dominatrix Simulator could very well be an important leap forward towards some of our previous speculations on the future of BDSM play.
The mind reels with some of the possibilities games like this could open up. For instance, why not replace the game engine with telepresence technology, so a dom on one side of the world could use VR be able to instruct their submissives in correct behavior; with suitable rewards and punishments delivered through either teledildonics or E-stim devices?
Or maybe even extend the game's reach beyond VR, so your artificially intelligent Mistress or Master could keep an eye on you through webcams, location tracking, or even social media. The VR space then being where you'd get the good news, or the bad, about what you've been up to away from the virtual dungeon.
And, of course, we have to add robots: perhaps acting as a sexual surrogate when you've been really good and deserve that special reward.
Yes, Mistress!
So much fun speculation, but in the meantime, we can get a taste of what might be coming and have a great—and fantastically kinky—time by donning our VR gear, getting into our virtual goddess's favorite position, and thoroughly enjoying Dominatrix Simulator.
Image sources: Devilish Domina