Tantra Punk Podcast: Exploring the Future of Sex Tech with Jenna Owsianik
Site editor covers industry trends and sustainability in new episode.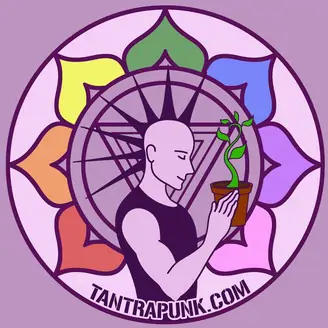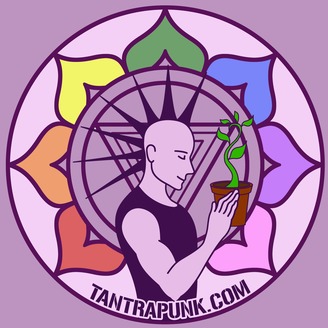 Earlier this year, we listed Tantra Punk as one of 5 Amazing Sex Tech Podcasts for Curious Minds. So now we're just tickled pink to share its latest episode on sexual futurism, featuring Future of Sex Editor Jenna Owsianik.
You can listen to the Tantra Punk episode here.
In this program, presenter Ben Lawson talks to Jenna about her journey into sex tech, the latest trends and patterns developing in the industry, as well as sustainable/green sex tech.
She also answers what is perhaps the best interview question: "If you had a sky-high budget to develop the startup of your dreams, what would you build?"
Head over to the episode page to hear the entertaining and thought-provoking discussion.
But here we'll also give you a taste of some of the sex tech trends mentioned:
Cryptocurrency and blockchain technology
Dozens of blockchain startups have sprouted up in recent months. Many of them aim to create payment systems designed for workers and companies in the adult and sex tech industries since they often face discrimination from banks and online payment processors. The hope is that blockchain technology may also offer ways to protect privacy better while also tracking the reputation of buyers or clients.
VR sex games with adult performers
While there is still a lot of room for improvement when it comes to graphics quality, more developers are inserting digital copies of adult performers into their VR sex games. Gamers are soon going to have immersive and interactive sexual experiences with their favorite stars.
Sex robots
As the first-generation sex robot head from RealDoll hits the market, other companies are scrambling to release their own animatronic love dolls enhanced with artificial intelligence software.
Women in sex tech
2017 was hailed as the year of "Vagina-nomics" as more female-led companies started designing sex tech products for and by women.  Now in 2018, the movement of female entrepreneurs into sex tech is not slowing down.
3d-printed sex toys
Overall the sex tech industry doesn't have a great track record when it comes to sustainability. However, 3D-printing could simultaneously reduce waste while providing more customized intimate devices.
Teledildonics
Stay tuned! The so-called teledildonics patent, which covers Internet-connected sex toys used for long-distance sex, is set to expire this August. Will innovation in remote sex pick up? Or will we find that teledildonics has been over-hyped by the media?
Image sources: Tantra Punk