Australia's 1st Sex Tech Hackathon Seeks Women-identified Participants
The weekend-long Sydney event aims to disrupt the male-dominated industry.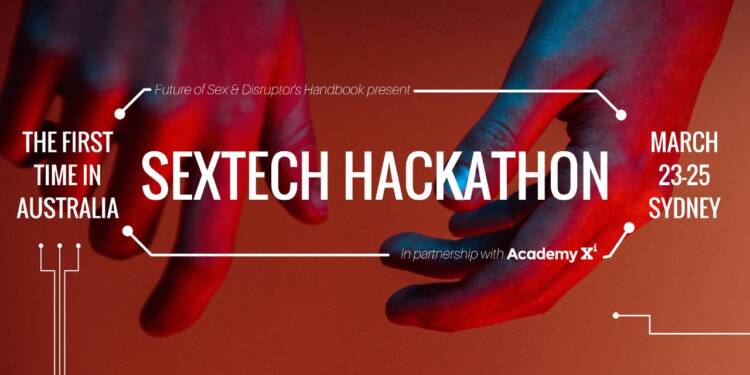 Following a successful sex tech hackathon in New York City last year, Bryony Cole of the Future of Sex Podcast is now bringing one to her native Australia.
The weekend-long event will take place in Sydney from March 23 to March 25 at Academy Xi in the central business district. Participants will form teams to develop sex tech projects while receiving mentorship from industry leaders.
On the final day, teams will pitch their ideas to a panel of judges similar to in the show Shark Tank (or Dragon's Den for you UK folks and Canadians). Prizes will be awarded to the top three teams. Tickets cost A$65 and can be purchased here.
While the hackathon is open to everyone, organizers aim to attract 75% women-identifying participants. According to the event page:
"We believe that women-identified technologies and thinkers can influence the direction of this market, while also changing the cultural conversation and attitudes toward female sexuality. This event is designed to be open to all, but our ambition is for women's voices to be contributing elements to all projects arising from our event."
International mentors and speakers will include FutureofSex.net publisher and renowned futurist Ross Dawson (Australia), Polly Rodriguez of Unbound (US), Victoria Cullen who created the world's first sex toy design course at RMIT University (Australia), Maeva Botrel of Sextech lab (France), Mal Harrison of the Center for Erotic Intelligence (US), and Aurelie Salvaire of Shiftbalance (France).
For more information and to buy tickets, visit the Eventbrite page here. 
Image sources: SexTech Hackathon