New Background Check Technology Can Thwart Sexual Violence and Harassment
Facial recognition and text analysis are preventing women from meeting attackers.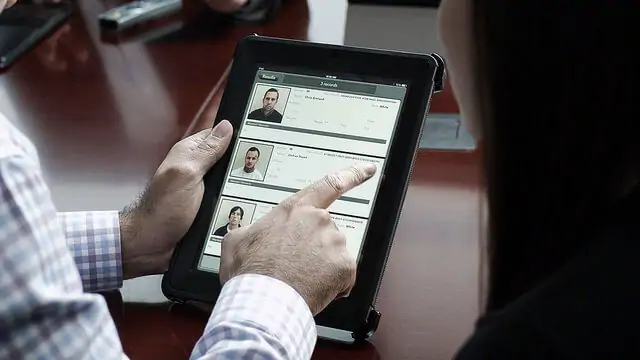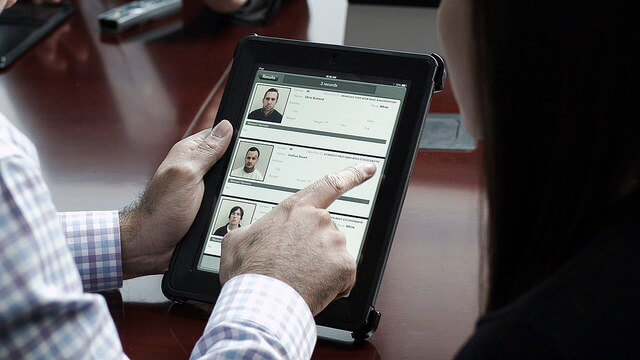 There was no way for Katia to know the man she'd met online was planning to rape her. Like many women using online dating apps and websites, she was cautious and did everything right.
On the night of their first date, the college graduate told her mother and best friend where she would be. She presumed safety in the public locale of a city bar, and she was right, for a time.
Katia continued to see the man, text him, and speak to him on the phone. Having gained her trust, he was privy to her home address. It wasn't until after the fourth date that things started to go wrong.
One night the man she'd met online, and had considered up until that point to be a "cool guy," showed up at her apartment with a bottle of wine laced with Rohypnol and raped her.
Katia was beaten and threatened at knifepoint in a five-hour aggravated rape and assault. Despite surviving the ordeal, her life was torn apart. And sadly, even retrospectively, there had been no way to predict it—until now.
New and innovative reverse image searching
Named after one of the many victims of aggravated rape, KATIA aims to stop women from ever meeting an attacker. Responding to the flaws of traditional background checks, which require both first and last names, the program takes advantage of the assets women often have: pictures and text.
An evidence-based rape screening tool, the program uses two unique programming techniques with "R," a statistical computer and graphics language, to highlight potential dangers.
First, KATIA uses reverse image searching to identify mug shots based on photos posted on online dating sites. It filters through millions of photos stored by American and Canadian law enforcement, the National Archives and Records Administration, and the Department of Corrections. Headshots are re-created into composites of layered 3D facial contours, and KATIA's programming recreates the face based on facial structure and bone geometry.
By doing this, KATIA is able to recognize facial matches in completely different photographs. It manages to easily bypass changes in environment, angle, and camera quality, and takes into consideration up to 25 years of aging. If a man has any criminal charges or convictions, KATIA will find them.
Analyzing text to find common patterns
Additionally, the program analyzes text. Sex offenders often use common language patterns, which are subtle and easily missed. To find them users upload completely unaltered messages they have received, and KATIA consults its linguistics database to find commonalities in language patterns proven to be used by predators. Its sources include law enforcement documents, court transcripts, and testimonies.
KATIA appears to be the most intuitive and successful background check available. Other services search names only, which means that when speaking to someone who is using an alias—which predators almost certainly do—the check becomes redundant. KATIA's background check is completely legal and confidential, and is available to all U.S. and Canadian women for only $15 per screen.
On the KATIA website, a Chicago Police Officer called Shawn reviewed the technology. He said that after 13 years in the industry, he found the program to be "a very interesting approach in the prevention of sexual violence against women." He was particularly impressed with the use of facial recognition and reverse image searching, saying he would like to see the technology developed further.
The team behind KATIA has recently launched a Kickstarter campaign to raise money for their more intuitive model, KATIA Plus.
According to the FBI, one U.S. woman is raped every six minutes, and a Washington Post-Kaiser Family poll found that one in five college women had been sexually assaulted. Unfortunately, there are groups of women who are statistically far more likely to become a victim of these crimes than others.
Sexual violence prevention for sex workers
There are close to 80,000 prostitutes in the U.K. who are often reluctant to report attacks to police. Although sex work isn't criminalized, it is criminal to run a brothel or work independently on the street. Because of this, police have been known to refuse help or enforce stronger restrictions on the industry. As such, the U.K. Network of Sex Workers Projects has developed a way to use technology to take the law into their own hands.
After visiting the network in Manchester, Matt Howarth was inspired by the noticeboard on the wall titled Ugly Mugs, which detailed known sex offenders and unsavory clients. He's since joined the U.K. Network of Sex Workers Projects to help to create National Ugly Mugs (NUM), a digital—and far more effective—version of the noticeboard.
Comprised of the network's feedback from sex workers, the app checks incoming calls and messages with its database of dangerous clients. Using GPS technology inspired by Tinder, it alerts workers and brothels when a reported client is in their area. It also includes a "panic button" for workers to press if they feel unsafe, want to contact the police, or report a client to the NUM.
Ideally, the technology behind KATIA could somehow be incorporated into NUM. Many sex workers use apps such as Ohlala to find clients and admit to technology playing a vital role in their work. With access to reverse image searching, sex workers could become safer than ever before.
Technology to protect women from rape and sexual assault is becoming progressively more effective. And KATIA's unique and confidential screening system opens more doorways than ever. Perhaps one day the rape screening tool will be incorporated into all social networks and applications, allowing all women to predict attacks before they can take place.
Image source: NEC Corporation of America with Creative Commons license