The 15 Best Sex Toys for Couples in Long-Distance Relationships
Fun adult pleasure products to help keep the passion alive.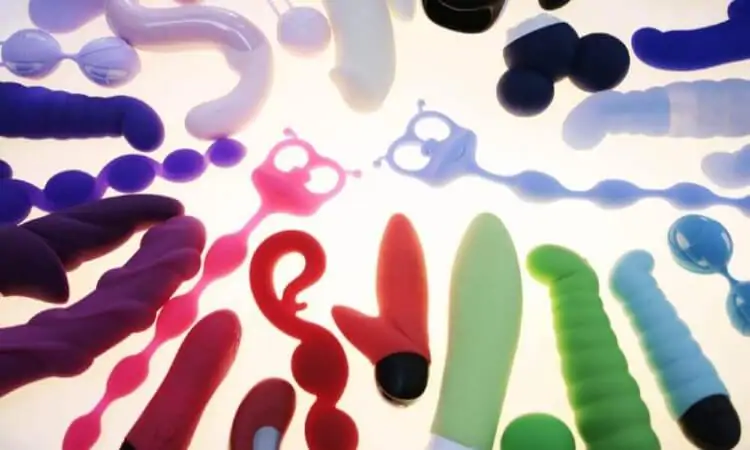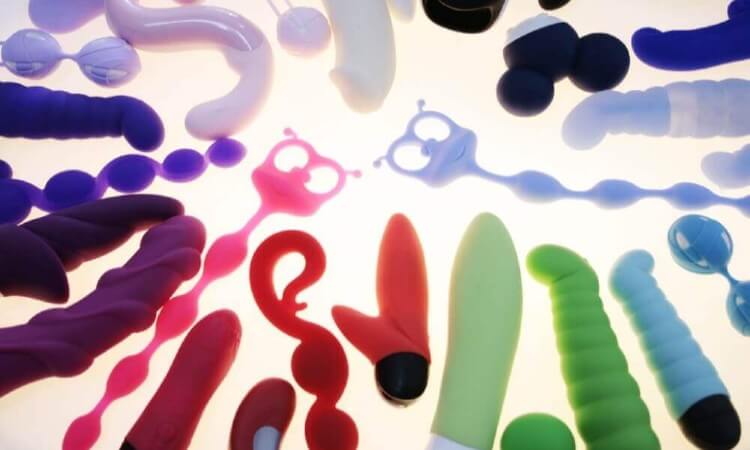 Teledildonics (or remote sex toys) can take a relationship to the next level, particularly if the relationship is long distance. These interactive devices use haptic feedback to record and send simulations of your intimate movements to partners located thousands of miles away.
During the coronavirus crisis, these sex toys are becoming more popular. Many couples are exploring the possibilities of remote sex while in lockdown, and manufacturers have reported spikes in enquiries and purchases.
Choosing which products to buy can be difficult. So we have updated our list of the best sex toys for couples and partnerships to help people make the right choices for them.
While most on the market are geared toward straight couples, many can also be used by queer and non-binary lovers.
1. The Fuse vibrator
Fuse is a dual-stimulation touch-sensitive female vibrator containing two interior motors and an exterior LED light. It is the result of a collaboration between Kiiroo and OhMiBod. Fuse is the haptic companion to the Launch stroker (see below), so can be used by heterosexual couples. But it is also compatible with several webcam platforms.
Suki Dunham, OhMiBod founder, said: "The technology underlying the Fuse is the future of intimacy, unlocking new levels of interactivity—no matter where you are in the world."
A reviewer on teledildonics.co said: "I truly believe it has given our relationship a new fire and has managed to bring passion to my business trips."
Pros: High-quality silicone and sleek design.
Cons: Not the quietest or longest battery life.
2. Titan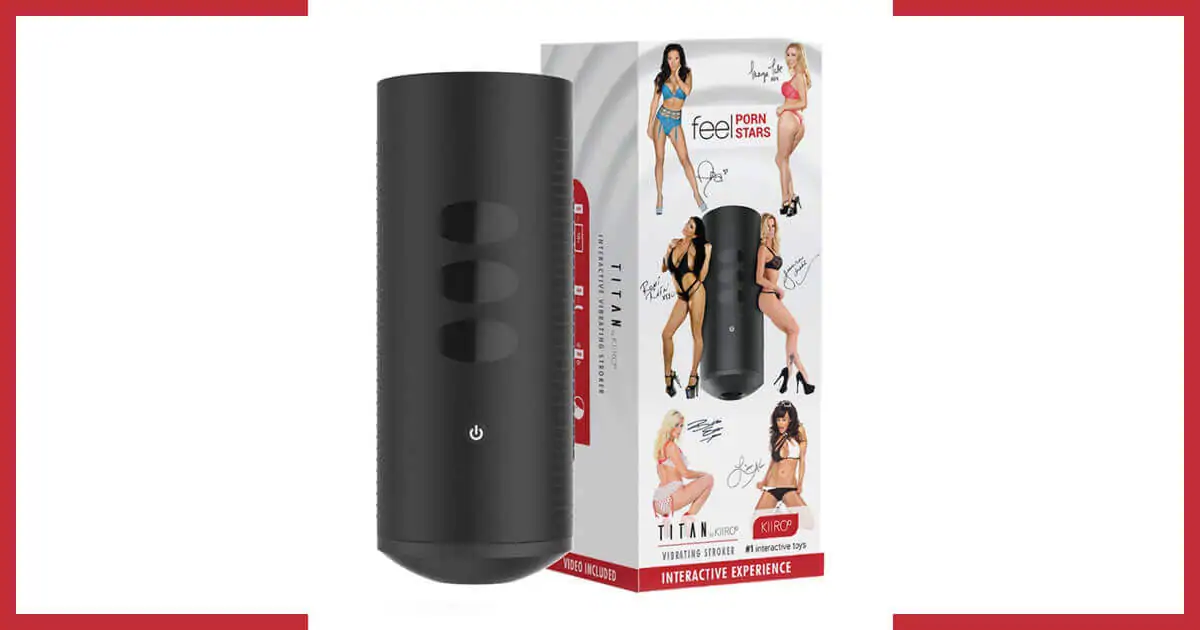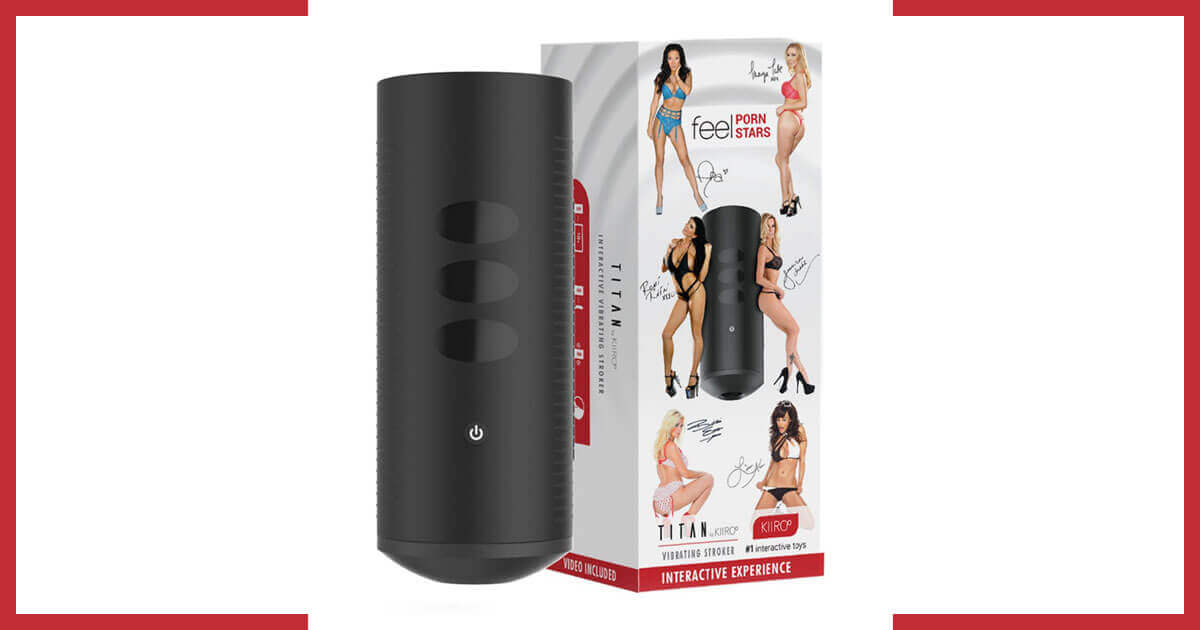 Kiiroo's interactive vibrating stroker Titan is a slicker and smaller male masturbator compared to its predecessor, the Launch (No. 15). This is due to the fact the Titan does not need to be used with a Fleshlight.
Although more aesthetically pleasing than the Launch, its speed and power are no match. Yet since the Launch is out of stock indefinitely, the Titan is definitely a long-distance sex toy worth trying. It's especially appealing since it also pairs with virtual reality porn as well as high-quality 2D adult content featuring top performers.
Pros: Easy to use and comfortable feel. Pairs with virtual reality and interactive 2D adult content.
Cons: Stroke speed and power could disappoint.
3. & 4. Onyx+ and Pearl2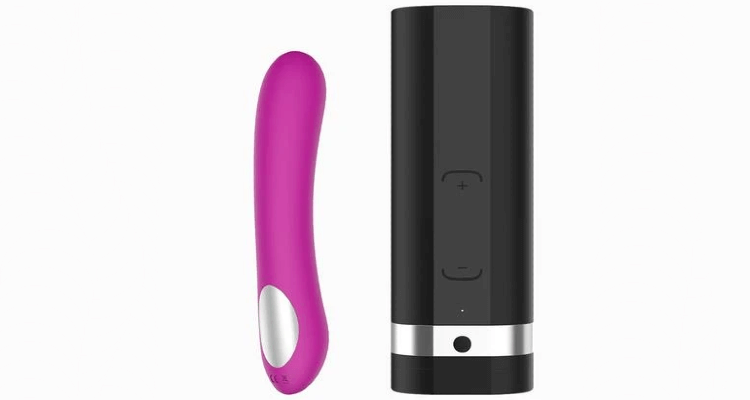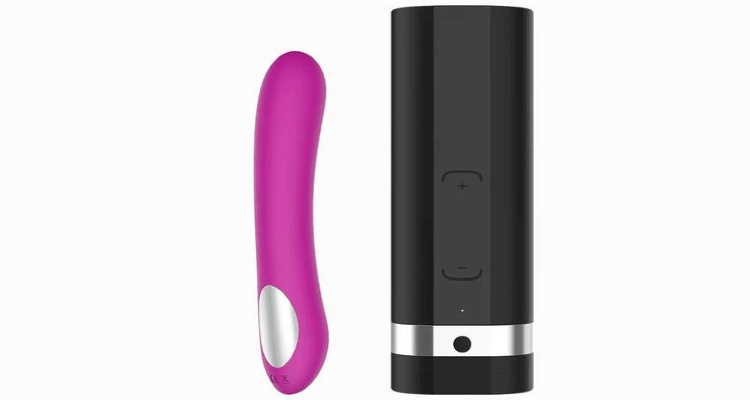 Each update in Kiiroo's Onyx series has been sleeker and quieter than its predecessor and the Onyx+ is no different.
The male stroker can connect to the Dutch company's Pearl2 vibrator or another Onyx. It has maintained the Onyx2's increased stroking action—up to 140 strokes per minute —and pace control, as well as added an updated motor.
While the original Pearl was straight and simple, the Pearl2 is curved and offers g-spot stimulation. It also uses touch-sensitive technology, responding to movements while in use.
As Kiiroo continues to lead the way in offering the best sex toys for couples, its new and improved products seem to be hitting the spot.
A review on Surviving LDR said: "Especially for couples new to long distance, these devices can transform your long-distance relationship. Being able to see each other while we fool around makes the distance not so bad."
Onyx+ pros: Light, quiet and powerful. No cons!
Pearl2 pros: Stronger vibrations, reasonably priced.
Pearl2 cons: No flared base so not practical for anal.
RElATED READ: Onyx+ Review: Kiiroo's 3rd-gen Stroker Boasts New Motor and Better Connectivity
5. & 6. Max 2 and Nora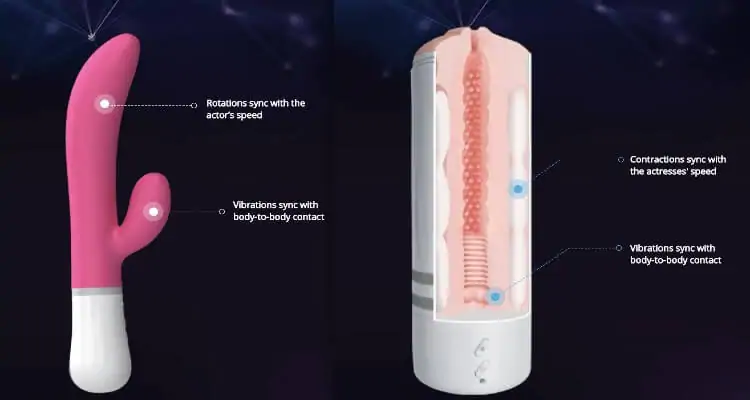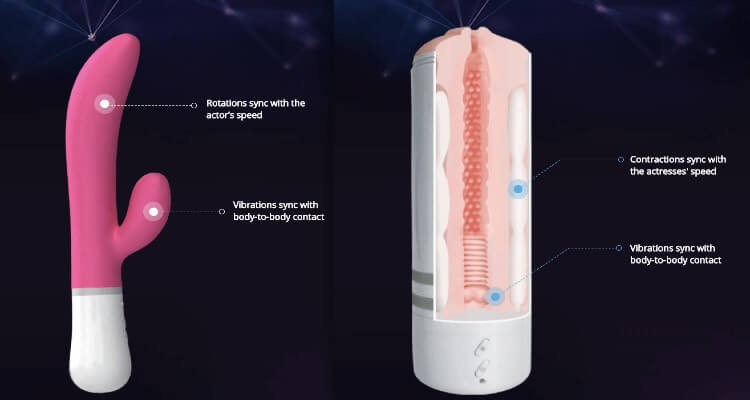 Max and Nora are Hong-Kong based teledildonics company Lovense's his and her devices, although the Max can also connect to another Max, and the Nora to another Nora.
The stroker, Max2, uses air-pump technology (unique to Lovense) to enhance the toy's movement. Lovense has improved on the original Max design with a second option of silicone sleeve, more powerful vibrations, and a ribbed outer case for grip.
Max2 connects through an app to the Nora, a dual-stimulation vibrator that contains beads in the shaft. Both toys can also respond to music played through the company's app.
Pros: Simplicity: designed solely for use by couples. Nora's rabbit design is a tried and tested vibrator design that appeals to many.
Cons: The design of both toys is less sophisticated than Kiiroo and OhMiBod, and the connection technology is not as advanced.
RELATED READ: Max 2 Review: Lovense's Upgraded Stroker Offers a Taste of Sex 2.0
7. & 8. Hush and Lush 2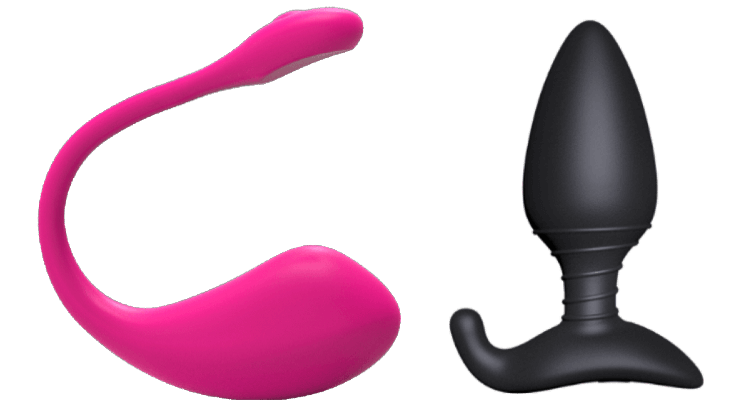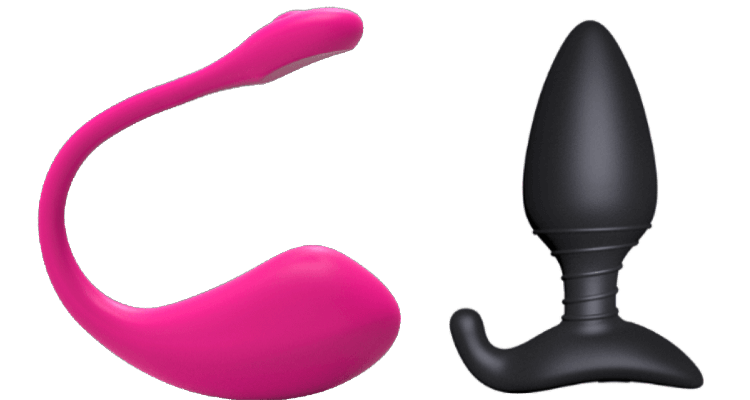 Hush is Lovense's Bluetooth-controlled vibrating butt plug, while Lush is a vibrating egg. Both are controlled through an app but do not sync with each other or other toys. So while they can be used in couples and over long distances, one partner must control the toy the other is using.
Future of Sex reported on Hush when it was released, after a successful crowdfunding through Indiegogo:
"The waterproof, silicone Hush comes in two sizes and has enough battery power for one or two hours of continuous use. Other features include an option for sound-activated use and a built-in encrypted messaging tool as part of the app."
With Lush2, Lovense has clearly listened to customers' feedback on the original by adding a stronger motor and increased battery life. It is also quieter and easy to use.
For long-distance couples mixing up their repertoire, Lovense last year announced its collaboration with the creators of PussyTalk, who want to translate texts into action on the Lush2 and beyond.
Pros: Both are comfortable, discrete and quiet.
Cons: Connectivity of the orignal Lush has been an issue for many users, although Lush2 has new and improved connection technology.
9. Tiani 3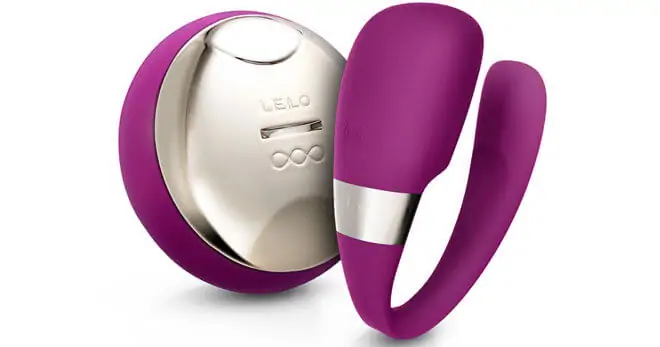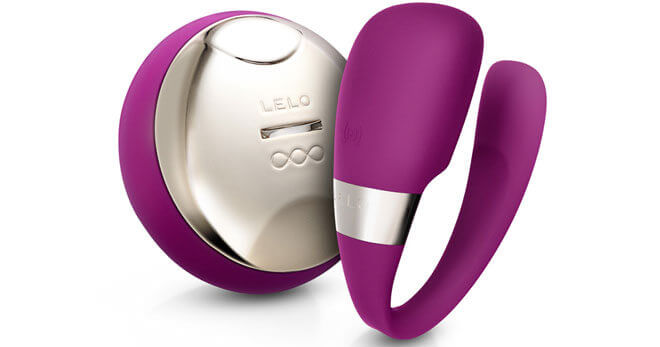 Swedish company Lelo has upped the ante with Tiani 3, a dual-stimulation remote-controlled massager for women. It can be controlled by a partner or used during intercourse. Where it differs from the Tiani 2 is its squared head, which offers broader stimulation to the clitoris.
One reviewer at LELO said: "I could hold the remote in one hand and use it to tease him with the same vibrations I was feeling."
Pros: Can be used during intercourse.
Cons: Not suitable for lovers interested in interactive long-distance sex.
RELATED READ: Esthesia Review: G-spot Vibrator Caters to Many Fantasies and Users
10. & 11. Vibease and Esthesia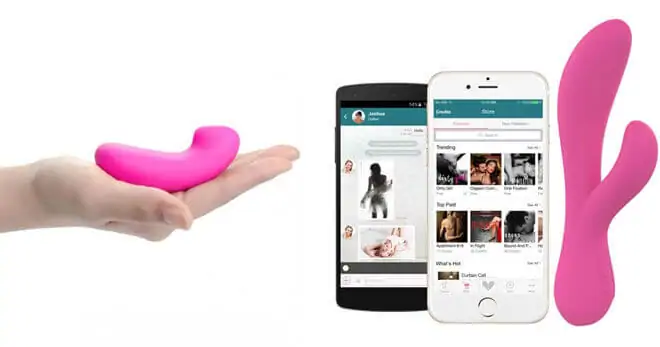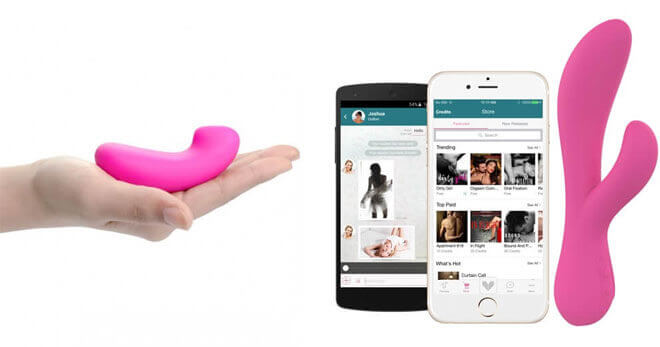 Vibease now has two vibrators compatible with its app: the dual-stimulation Esthesia and its eponymous clitoris stimulator. The Vibease app can make long-distance video calls, allows for couples to message each other, and syncs with erotic audiobooks.
"We now make Vibease as a platform for other sex toys," Vibease co-founder and CEO Dema Tio told Future of Sex in 2016. "We provide the technology for other companies to make their sex toys become smart."
Pros: The leader in app technology. More app options available.
Cons: Miss Ruby Reviews said: "I wish the audiobook selection was more inclusive. I didn't spot anything out there for gay, lesbian, trans or queer users, which I hope Vibease works on into the future."
RELATED READ: Vibease Review: Panty Vibe Gives Aural Pleasure to Long-Distance Lovers
12. Chorus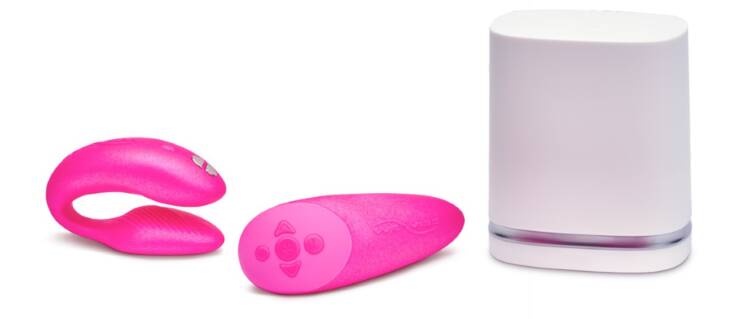 It is good to see connectivity and security issues attempting to be overcome in the We-Vibe Chorus. It connects to We-Vibe's app, We-Connect, using new and more secure technology.
"Standard Innovation has created a great product with We-Connect," Future of Sex review Jon Pressick said of the company's app. "Once you get synced via Bluetooth the app can control vibration speed, pattern, and be stopped and started at will. It is actually really fun to play with."
But unlike other We-Vibe products, the Chorus also comes with an innovative Squeeze Remote, which turns the grip of a hand into pleasure.
Like it's predecessor the Sync, We-Vibe Chorus is flexible; it has two hinges to fit a wider range of bodies. It also has stronger vibrations than the Sync.
We-Vibe has also brought out its first G-spot and stroker pairing—Reina and Rey—which make up its Realm brand. Although a potential front-runner for the company, with its mirrored movements and Feel Technology, early reviews for Reina and Rey are not positive, so we're sticking with the Chorus in our listing.
Pros: We-Vibe has a range of products to suit all needs, shapes, and sizes.
Cons: The company was the focus of a privacy lawsuit.
RELATED READ: WOW Tech Group Launches We-Vibe Chorus, Its Most Advanced Couples' Vibrator Yet
13. Vector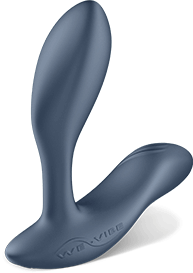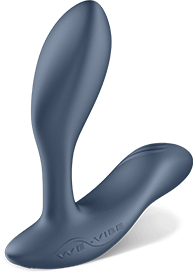 Another device to connect to We-Vibe's We-Connect app is prostate and perineum massager Vector.
With dual motors and 10 vibrations, Vector has been dominating the prostate space since its release in June 2019 with rave reviews of its aesthetics, usability, and power.
Pros: Two massagers in one.
Cons: Could be considered small for very experienced users.
14. Obedience app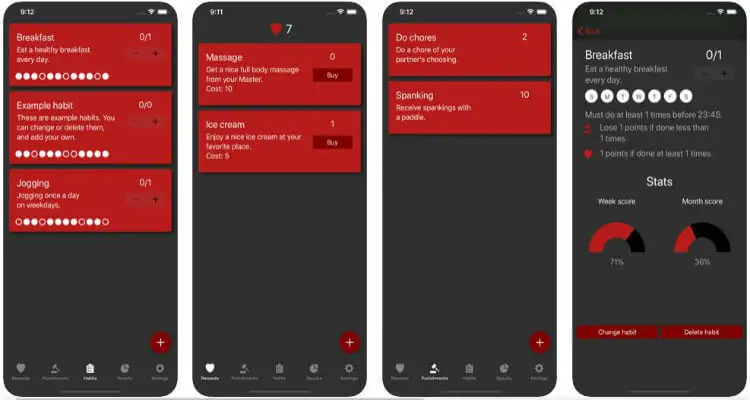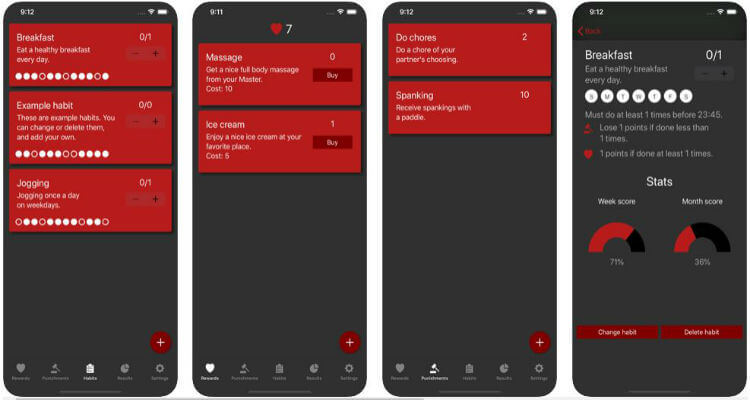 For long-distance BDSM, partners can try Obedience, an app for Android that tracks daily habits and puts dominants in charge of rewards and punishments.
"It is the ability of technology to allow in-person or long-distance play that is so appealing to many in the BDSM scene. Those in long-distance relationships find technology allows them to still engage in BDSM routines, behaviors, and tasks, and stay connected in the dynamic," Future of Sex noted in March.
Pros: Good graphics and user-friendly.
Cons: Bugs and privacy issues are a concern with apps.
RELATED READ: The Best Sex Game Apps for Couples for 2020
15. The Launch stroker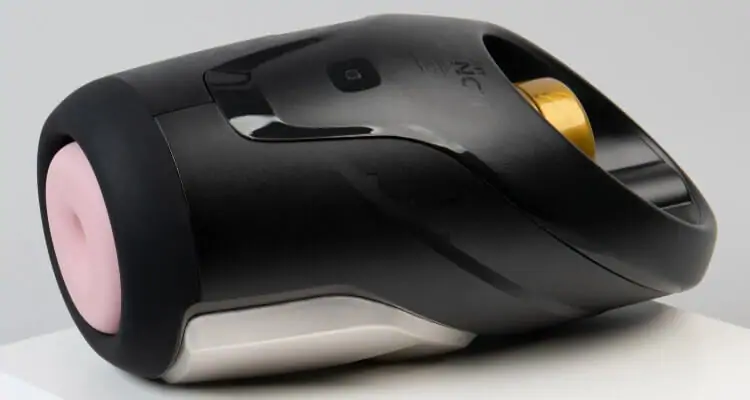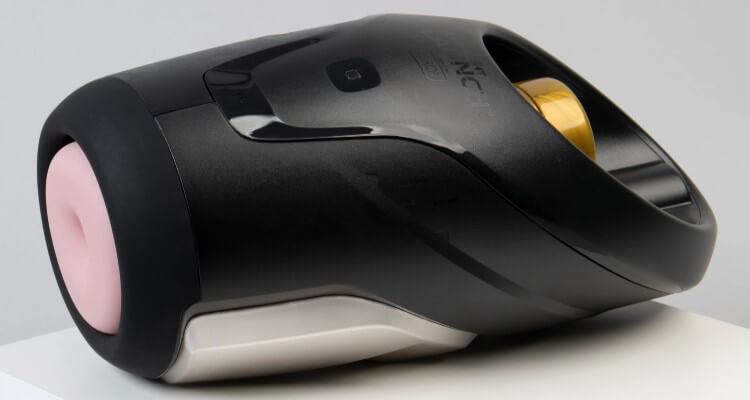 Although out of stock, an honorable mention goes to Kiiroo and Fleshslight's Launch, an app-controlled sex toy for men. The interactive device simulates sex with a stroking sensation focused on the penis.
It must be used with a Fleshlight, but can then be used manually or synced to a variety of VR adult content. It is also compatible with Kiiroo's Pearl and Onyx products (numbers 3 & 4 on this list), so is perfect for long-distance partners.
Future of Sex's review said: "Combining an expansive repertoire of functionality with sheer, brute power, this product will impress even the most skeptical user."
Although Kiiroo's Titan is more aesthetically pleasing than the Launch, it's not as powerful. Unfortunately, however, according to a Kiiroo spokesperson, there's no forecast date for when the Launch will be back in stock
Pros: Tailored stroke and speed, good for those with limited mobility.
Cons: Although quieter than the previous iteration, the Launch is still loud, and quite large and clunky—and sadly out of stock indefinitely.
What do you think of our list of the 15 best sex toys for couples in long-distance relationships? Let us know if you agree, disagree, or missed any of your favorite fun adult haptic devices.
Image sources: Morderska, Kiiroo, Lovense, Lelo, We-Vibe, Vibease, Obedience app