Why 'Set and Forget' Male Birth Control Is Key to Overthrowing the Maligned Condom
Futurist says human behavior a critical factor in determining the success of new contraceptive methods.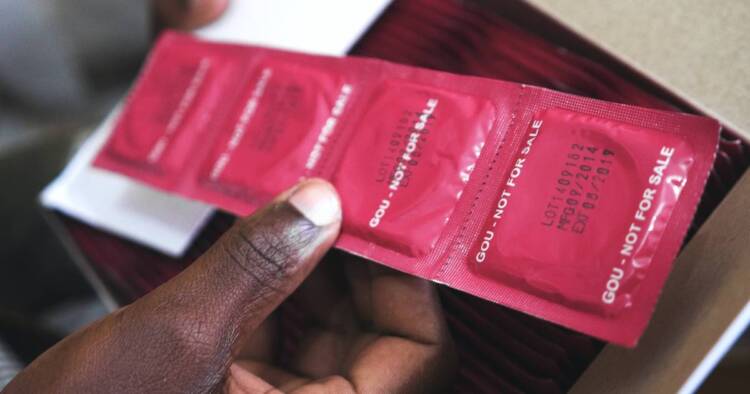 When we talk about the future of anything, it's important to remember that there's not just one direction the future will take, so any advances in scientific research—no matter how exciting, reliable or affordable—will ultimately only be successful if they're culturally, technologically, legally and politically accepted.
And when it comes to contraception, we also have to remember to distinguish between contraception and sexual health—i.e. preventing pregnancy vs preventing the spread of STIs—and the only product currently available that does both effectively is the much-maligned condom.
Research suggests that the condom isn't as widely used as it could be because many men don't like them, but new advances in materials could change that so that condoms actually improve sensitivity, reduce the risk of STI transmission, and enhance the overall sexual experience for everyone.
While science may offer numerous alternatives to the condom for birth control, perhaps the biggest factor is human behavior. Whether it's a gel or a cream, a fully-reversible surgical procedure, thermal underwear, or a hormonal preventative treatment, for many it's the unobtrusive, low-intervention, or 'set and forget' methods that are likely to be preferred.
What's most exciting about male contraception? It's the accompanying cultural change.
Assuming that in a hypothetical near future, male contraception is cheap, safe, and accessible—and profit-producing for large manufacturers—then it's also fair to assume that women can trust the men they are sexually intimate with to be responsible for controlling their own (men's) fertility.
And male contraception might just grant agency to those who think fatherhood could be coerced onto them.
According to Dr. Gordon Campbell of Swinburne University, a significant consideration for men is the need to protect their sex partners and loved ones, and their self-evaluation in addition to their own health.
This means that the moral norm for many men is to behave altruistically and this will ultimately influence the choices and decisions many men make.
[In my opinion], in the future, simply increasing options for people to have control and autonomy over their sexual and reproductive health isn't enough.
Population change may put pressure on everyone from governments to sexually active individuals to fully consider the ramifications of controlling their fertility (or not as the case may be).
Increasing men's contraceptive options may help to balance the responsibility for fertility (and relieve women of most of the burden of pregnancy).
But wouldn't it be better if we envisaged a future in which all people and organizations were fully aware of the responsibility and risk of not being fully prepared for pregnancy?
Image sources: Reproductive Health Supplies Coalition