Adult Gaming: What Is the Next Big Thing for Avatar Sex Games?
Industry leaders on conversational AI, interactive sex toys, and going mainstream.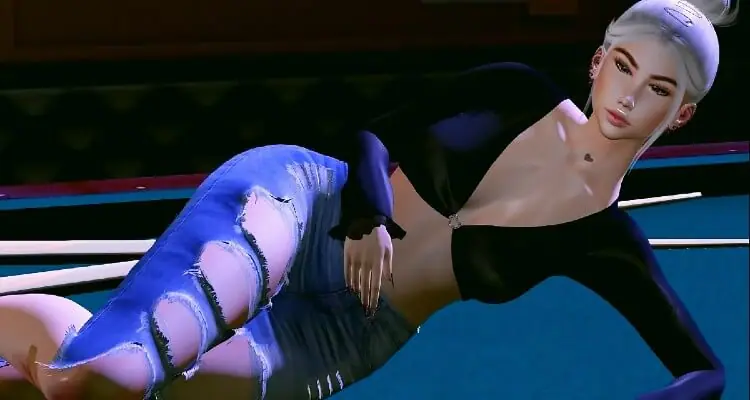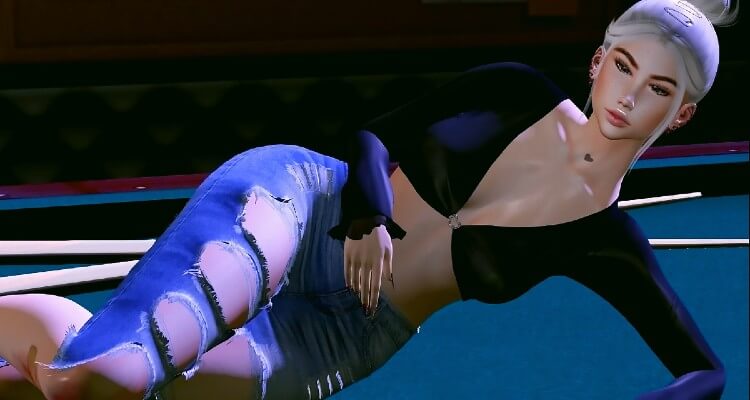 One of our favorite past-times at Future of Sex is playing online sex games.
It's exciting to enter adult virtual worlds designed for erotic connection and pleasure. This is especially true when players also have the power to create and satisfy their own fantasy scenarios, constructing their ideal selves and lovers in avatar form.
As emerging technologies converge and become increasingly accessible to game developers, avatar sex games are tapping deeper into all of our senses. They are becoming more interactive, both realistic and hyperrealistic, as well as immersive. Haptics, virtual reality, and robotics are just three fields contributing to these changes.
At this point in time, when more people are embracing virtual sex and long-distance sexual relationships, we wanted to learn what leaders in adult gaming expect will become the "next big thing" in avatar sex games.
Their responses were insightful and, perhaps in some cases, a little surprising.
Mike Wilson, Designer at Holodexxx [NSFW]
"Conversational AI and deeper integration with teledildonics will be some of the next big leaps in virtual sex. Digital characters need to become more than digital sex dolls—they need to exude emotion, and to reach out into the physical world.
"Conversational AI will allow people to connect on a deeper level with their digital paramours, and teledildonics will sync what Players are seeing, with what they should be feeling.
"A deeper emotional connection and realistic physical stimulation can allow for more visceral, and meaningful experiences. We're excited for Conversational AI to become easier for developers to implement, and for the continued evolution of interactivity within the teledildonic space."
Jay Acevedo, Communications & Marketing Manager at Nutaku [NSFW]
"The next big step in the sex tech industry is the way in which game developers are using and analyzing collected data while looking for ways to get mainstream players' attention.
"For us over at Nutaku, the focus has pivoted to making our platform more accessible and its content more diverse, as it still lives within a confine of adult entertainment consumers and has yet to go fully mainstream.
"Sure, you can create the most cutting edge of virtual worlds but if the general popular audience doesn't know about it or get to experience it, then it will remain a niche… A global trend—less an evolution—will have a hard time being the next big thing if it stays within one niche segmentation."
Ryan Kincaid, of online sex game provider PornAffs [NSFW]:
"I truly believe that interactive sex toys are still in their infancy and they possibly came to the market a bit too soon. A combination of enhanced graphics in adult games, lower price points on interactive toys, combined with the need for more home 'entertainment' options, I feel are a good mix for interactive avatar sex.
"As graphical processing power increase, and video cards shrink, the realism for accessibility for this experience will take off. Avatar sex via output sex toy devices is ready for a large push in the near future."
Magrat Kinkoid, Director of Communications at GamingAdult [NSFW]
"We've seen a lot of big things in avatar sex games: size (and gravity for that matter) is never an issue in these games. But the next biggest trend is currently storming the mainstream digital channels.
"Nobody does innovation like Japan, especially when it comes to entertainment. A few years ago the virtual YouTubers conquered the Internet. These days there are more than 10,000 active VTubers. It's only a matter of time seeing them participate in sex games.
"In the meantime, games are getting better using augmented reality to engage players and enhance their gaming experience. It won't be long before this makes its way to the sex games.
"However, despite all technical advancements, there are a lot of players who still prefer the simple but gorgeous art of the 2D animated girls and enjoy the quiet thrill of a collection game where the sex is just a part of the story, not the whole meaning of the game."
Stan Pupkin, Managing Partner at [Yareel NSFW]
"Unfortunatly, despite all the technological progress, the most time spent by sex gamers is sexting in chatrooms. Sex game interfaces are not yet able to provide people with the proper tools to share their feelings as they desire.
"Sex gaming is something completely other than classic pornographic content where people want to see the material process of sexual acts. In gaming, it goes much deeper and works not on a physical level where you are limited by your material condition, the length of your penis for example.
"But you may communicate on the level of sexual fantasies. So the next nonverbal interface to properly share emotional energy will be the real big thing in the avatar sex industry. It will probably not be something related to VR and technologies at all."
Image source: Karin Kaestner