Kokeshi, the 'Analog AI' Love Doll, Is Now Taking Bookings in Berlin
'Cybrothel' creators plan to build the ultimate adult playground with synthetic lovers.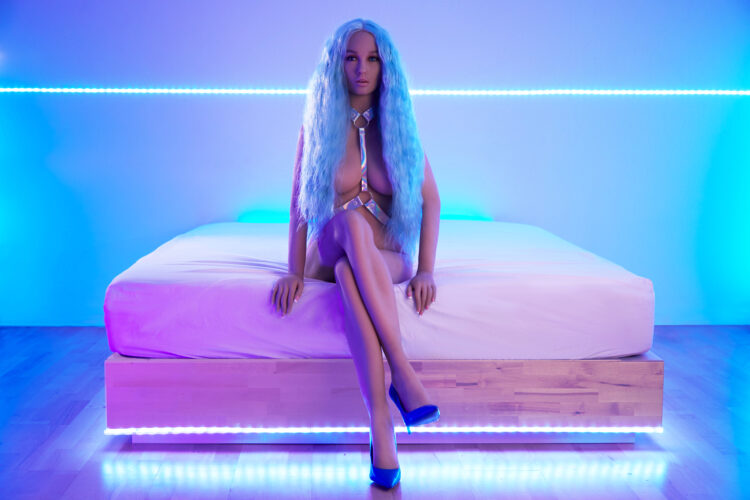 Seeking to enhance and revamp the world of love dolls, a group of artists in Berlin have launched the Kokeshi AI experience.
An hour with "Kokeshi," a human-based interactive pleasure doll, starts at 80 euros.
"We can explore your wildest fantasies or a simple desire for intimacy," explains Kokeshi's chat box persona on the bookings website. But she assures us that in-person she speaks in real time.
"Come to Berlin where we can meet at my private flat for a delicious playful encounter."
The team behind Kokeshi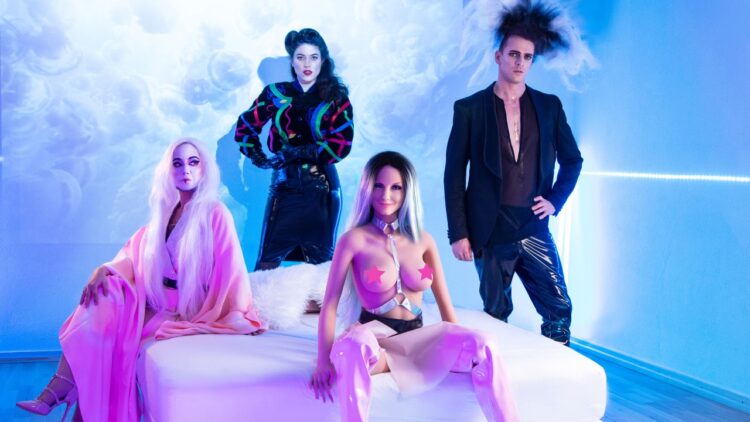 Phillip Fussenegger, Alexis Smiley Smith, and Sujmo are the creative trio that has given life to the love doll Kokeshi.
Their combination of experiences and backgrounds in the creative sector and film industry has resulted in a unique addition to the current love doll sex market.
Sex doll brothels are not uncommon in major European cities.
There have been a number of sex doll brothels and ventures across the continent, in Ireland, England, Holland, Paris, and Barcelona to name a few.
However, what sets the Kokeshi-experience apart from other sex doll brothels, is that it also merges human-interaction with the sex doll experience.
To enable Kokeshi to "come to life," her flat is rigged out with visual, audio, and sound, so the creator can "talk" to the client as Kokeshi. The two-way sound feedback between Kokeshi's voice and the client is also supported with the "voice" being able to see the room.
Character development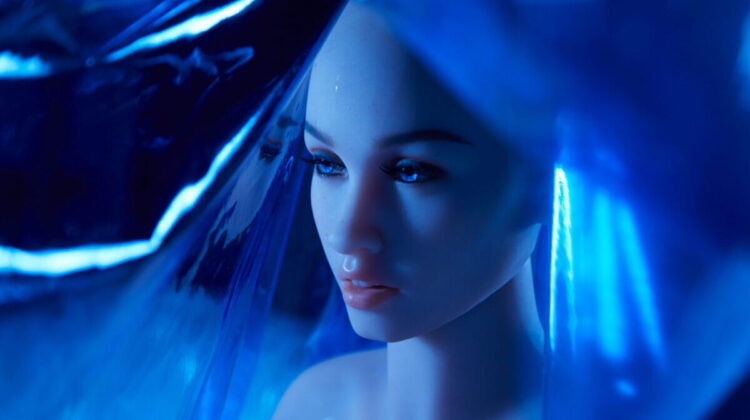 Because the creators knew they had to embody and represent Kokeshi in the experience, they developed in-depth character profiles and a storyboard for her life. The character helps to provide a robust and compelling personality for the client to experience.
Despite the fact that Kokeshi isn't animatronic or robotic, the live human voiceover still creates a "human" experience alongside the doll.
As Alexis pointed out:
"We're playing with that liminal space between an object… [Kokeshi] and then…subjectivity."
As such, the trio has coined the term "Analog AI" to describe their merge of human, technological, and doll.
Interestingly, the Kokeshi experience will be able to add unique features to the love doll experience that have not been seen before.
The quality of interaction is obviously impeccable, in comparison to some previous examples of sex dolls and their functional capabilities.
Considering the speech and voice component of sex robots is limited right now, Kokeshi provides an interaction that is simply not yet possible with sex robots.
For those who wish to visit Kokeshi, she is based at her flat in central Berlin.
The creators believed Berlin provided a perfect platform for the love doll experience, as it is a city known for its fluid, diverse, and liberal sexual attitude.
Kokeshi's flat is fully functional; providing space for Kokeshi and clients to have space to explore and play.
Adult playgrounds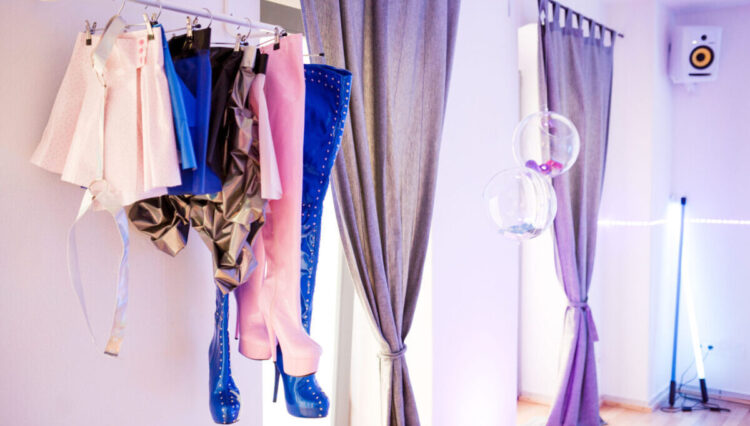 There are two experiences that Kokeshi currently offers.
However, there are future plans for other sex dolls in the pipeline. Alexis Smiley Smith noted that a huge part of designing the sex dolls was developing the characters that they resembled.
In fact, this was more important than the physical aspects of the doll, which had to be able to cater to a wide variety of tastes. Kokeshi was not just a sex doll, she was born from a storyboard of creatives and artists.
Notably, she takes some inspiration from anime culture, particularly with the blue hair.
Last week when I spoke with Alexis, one of the three Kokeshi creators, she suggested that the evolution of Kokeshi would also take place alongside the evolution of her space.
As such, the teams had big plans, like expanding the premises into a Cybrothel that incorporates sex-tech, sex dolls and virtual reality.
Alexis noted: "The ultimate goal is to build the ultimate adult-playground."
Kokeshi has already proved there is a demand for these sorts of experiences. People are engaging with their future fantasies.
Kokeshi is currently available for both virtual girlfriend experience bookings and bookings to her flat. For more information about Kokeshi, check out her website and keep an eye out for FunFairFilms, too.
Image sources: Kokeshi.ai