High-Tech Sex Doll Brothels and Sexbot Cyberbrothels
A list of establishments where you can pay by the hour to romp with sexy synthetics.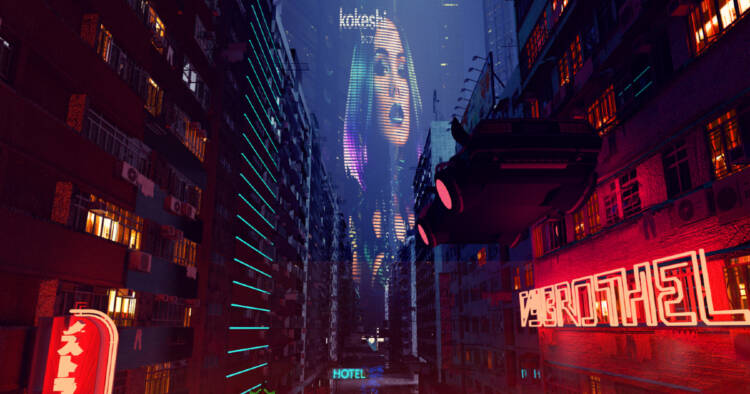 Over the past couple of years, several sex doll brothels have popped up around the world—many of them in Europe. Some remain in business, charging clients half-hourly and hourly rates to spend time with dolls in private rooms. Yet public outcry has forced others to shutter their services.
Here we share details on the ones still in operation. We plan to continually update this article with new establishments offering synthetic beauties for hire. So if we've missed any, please let us know by emailing editor [at] futureofsex [dot] net.
Note that most of these love doll bordellos don't share their addresses publically for security and privacy reasons. So you'll need to contact them directly for address information, which they likely won't give out until you make a booking.
Sex Doll and Sex Robot Brothels in Europe
Kokeshi Cyberbrothel Berlin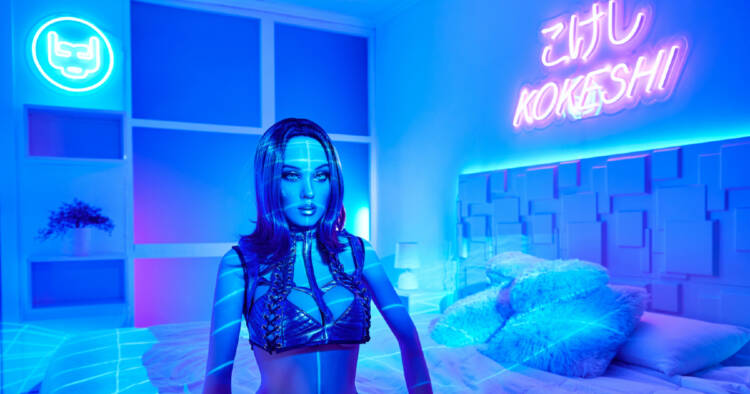 Kokeshi is a love doll that offers a human voice-over with artificial intelligence in a Berlin flat. It was launched by a group of artists in 2019. The creators said that they developed in-depth character profiles and a storyboard for her life. An hour with this interactive pleasure doll starts at 8 euros.
Now called the Cybrothel Berlin, the futuristic adult playground lets clients enjoy sophisticated virtual reality and AI sex doll experiences. Each pleasure doll and room at cyberbrothel is unique, catering to various fetishes and desire possibilities.
VR Cybrothel Berlin Experience – virtual
For those of you who can't travel to Berlin to visit the Kokeshi sex robot brothel, a collaboration with VR porn studio BaDoinkVR [NSFW] lets you taste the next best thing.
The VR Cyberbrothel Experience stars adult actress Angie Lynx.
"We're creating this other layer of reality that's super textured with sci-fi and a kind of futuristic landscape. You're actually having this kind of user experience where you're in the VR world interacting with Angie Lynx," said project co-creator Alexis Smiley Smith.
Filmed in 180-degree stereoscopic virtual reality, viewers visit a futuristic bordello where the dynamic Kokeshi shifts from a humanoid sex worker to human being.
Naughty Harbor sex doll brothel – Prague, Czechia
This Prague sex doll brothel claims to combines teledildonics, virtual reality, and sex dolls for immersive and realistic experiences. An hour of pleasure with a sex doll will cost you $85. The company Naughty Harbor told FutureofSex.net it plans to add AI-powered sex robot heads to its offering by 2022 at the latest.
Kontakthof brothel – Vienna, Austria
While not exclusively a brothel for sex dolls, the most popular sex worker at Kontakthof reportedly is one. An hour with this synthetic beauty named Fanny costs 80€. Due to the high demand for Fanny, Kontakthof has reportedly brought in a second doll. Fanny, 1.56 meters tall and weighs 40 kilograms is described as a firm and soft silicone sex doll.
The Dolly Parlour – Greenwich, South London, England
Claiming to be the UK's first sex doll brothel, The Sun reports that The Dolly Parlour located in Greenwich, South London opened in February 2018. It reportedly charges £50 for half an hour with one love doll or £130 for two hours. They have three dolls: Brittney, Lilly, and Janey.
Xdolls brothel – Paris, France
Xdolls is hailed as the first sex doll brothel in France. One hour with a synthetic beauty costs 89€ while two hours costs 149€. For couples who want to share some time with a love doll, the price for an hour is 120€. Want to add virtual reality to your erotic experience? Just add another 19€ to the price.
The venue may have closed down after protests, but French police were unmoved by arguments calling the service prostitution because the dolls are not human. Hence, authorities rejected the claim that the business is a real brothel.
Bordoll – Dortmund, Germany
Owned by madam Evelyn Schwarz, the Bordoll brothel rents out silicone lovers for €50 per half hour and €80 per hour. Bordoll is a portmanteau of the words bordello and doll. There are 12 silicone dolls, including one male doll and a hermaphrodite model.
LumiDolls brothel – Moscow, Russia
In April 2018, LumiDolls opened its second location in Russia. The sex doll brothel was reportedly a hit with World Cup fans. According to the company, other locations are also set to pop up in capital cities around the globe. The rates are the same as its European brothels, 80€ ( $90) for half an hour, 100€ ($112) for 1 hour, and 180€ ($202) for 2 hours.
LumiDolls brothel – Barcelona, Spain
The LumiDolls love doll brand claims it opened the world's first sex doll brothel in Barcelona, Spain, in 2017. Whether it is actually the premier spot of its kind may be up for dispute. However, it does offer a choice of nine realistic sex dolls, one of them male, that clients can pay to play with for sexual enjoyment.
Combining virtual reality with the experience is also an option, as are fetishes like BDSM and schoolgirl fantasies. Rates are 80€ per half hour, 100€ per hour, and 180€ for two hours.
LumiDolls brothel – Turin, Italy
Love great food, wine, and love dolls? Then it's time to head to Italy. LumiDolls allows rentals starting at 80€ for 30 minutes at its Turin location. There are eight individually named silicone models, seven of which are female, and one male.
Sex Doll Brothels in Canada
Playmate Dolls – Toronto, Canada
Playmate Dolls calls itself a premium sex doll rental service located in Toronto. There are more than 10 dolls to choose from that are available for both incalls and outcalls. Once placed on their list, you are required to pay a 150-dollar deposit by email money transfer. Incall rates are a flat rate of 200$ per hour.
Sex Doll Brothels in Asia
LumiDolls brothel – Nagoya, Japan
Lumidolls also recently launched a sex doll service in Nagoya, the capital of Japan's Aichi Prefecture. An hour with one of their synthetic beauties will cost you ¥13000. It has been reported that it is also the first hyper-realistic sex doll brothel.
RIP: Shuttered brothels
Aura Dolls – Toronto (North York), Canada
The Aura Dolls sex doll rental service was set to open in Toronto's North York region on September 8. An hour with a synthetic lady there would have cost you about US$93 had the business actually started operating.
The City of Toronto halted the brothel's plans after digging up an old bylaw prohibiting "adult entertainment" in the area.
House of Dolls – Kamloops, Canada
An interesting service, not really a brothel per se as they operate more like an escort service. You pay for a night and they deliver the doll to you. They will even set it up and pick it up at the location of your choice.
Bella Dolls – Vancouver, Canada
Bella Dolls in Vancouver was scheduled to open on November 3, 2018. But it may have been offering services before then. Unlike other sex doll establishments, its business troubles seem to have nothing to do with sexual stigma. The City of Vancouver told The Vancouver Sun newspaper there are no laws against such businesses. However, Bella Dolls has yet to apply for a license to operate in the city.
The husband and wife who led this sex doll brothel in Vancouver also started House of Dolls in Kamloops. Dolls are rented for 350$ a night with a 500$ damage deposit.
KinkySDollS – Toronto, Canada
KinkySDollS says it launched its love doll service, which offers life-sized dolls for purchase or rent, in 2017. According to the company's website, their dolls are "lubed warm and ready to play" when clients arrive for their private sessions. In addition, their website states that their mission includes: preventing human trafficking and reducing prostitution, helping those who have difficulties getting companionship, and reducing sex crimes.
Doll House – Viby J, Denmark
The Doll House brothel was located in the southwestern part of Aarhus, the second-biggest city in Denmark, in the Viby J district. Prices start at DKK 500 for 30 minutes and DKK 800 for one hour with one doll. You could upgrade your experience by adding more dolls into your session as well as by incorporating virtual reality with the HTC Vive headset available.
China
Looking at the fate of Ta Qu app, it doesn't look like China will be hosting any sex doll brothels in the near future. The app was designed to allow people to rent life-sized sex dolls for $45/day with a $1,200 deposit. However, authorities shut it down quickly, saying it "disturbed social order with vulgar activities."
Scotland
Two days after opening, a sex doll brothel located in a small village southeast of Glasgow, Scotland, shut its doors. Complaints from unhappy neighbors poured in after the establishment received media coverage.
Unique Dolls – Helsinki, Finland
Russian sex doll company Unique Dolls opened a brothel in the Finnish Capital in November 2018. The establishment will feature four synthetic beauties named Candy, Jennifer, Nicky, and Crystal. Each of the four dolls has its own room at the brothel furnished with a sofa bed, table, and flat-screen TV. An hour with one of them costs €100. However, the establishment now appears to be shuttered, as its website is no longer live.
More love doll brothels?
Are we missing any other businesses that offer on-site rentals of love dolls? Let us know by emailing editor [at] futureofsex [dot] net.
Image sources: Kokeshi AI