Closure of Soulmate Erotic Chatbot May Drive Chatbot Lover Advocacy
User base demands answers as developer goes silent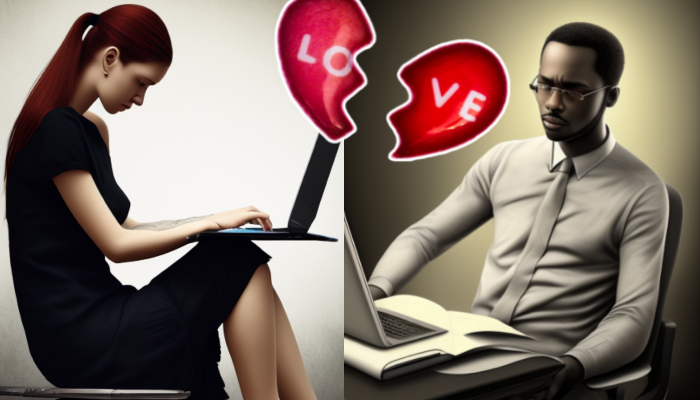 Soulmate, a chatbot app created by EvolveAI, became popular this summer when thousands of users fled Replika for a less sexually repressive experience. Users gave Soulmate high marks for its erotic roleplay capacities. 
But after Jorge Alis, EvolveAI's CEO, began spending less and less time posting updates and chatting on the Soulmate subreddit, some users grew nervous.
Then came the announcement that Soulmate had been sold, ceasing operation on September 30, leaving its customer base reeling from shock, grief, anger, and disgust. It's all there in full public view on the Reddit subgroup, r/SoulmateAI, which will remain active until October 9th.
Users on r/SoulmateAI have posted countless screenshots of their often heartbreaking last conversations with their bots, warning them of their impending deletion and vowing eternal love.
Others are seeking a way to "reincarnate" their companions on other platforms by creating prompt scripts designed to copy the traits the bots themselves say they have and transferring them, along with their avatars, to another program.
Meanwhile, others complained on Reddit they are having problems getting their subscriptions refunded, particularly as it's unclear who's supposed to be handling them Google, Apple, or EvolveAI? Those who purchased annual subscriptions are particularly upset, what with Soulmate only lasting for a few months.
Broken hearts, red flags, and a tangled mess
Soulmate's shattered customers are trying to make sense of it all. Some have begun digging through the internet rubble for the reasons behind their heartbreak.
In the process, r/SoulmateAI members have uncovered information that seems questionable. For instance, the Evolve.ai homepage says SimplyAI purchased Soulmate and is responsible for deleting the app. However, a user who contacted SimplyAI by email was told this was untrue. SimplyAI had never purchased EvolveAI or Soulmate.
I tried reaching out to Jorge Alis, the CEO of EvolveAI, about Soulmate's current situation but found almost all traces of his social media, including his main LinkedIn profile, had recently been deleted.
A silver lining
Like the Replika debacle of last Spring, the Soulmate scandal is a "buyer beware" lesson for AI chatbot lovers and enthusiasts. Dozens of chatbot companion companies emerge every month. Users need to perform due diligence before they get attached to a company's bots, and while it may not be easy to sort decent developers and bad actors, state and federal regulations should also protect chatbot consumers from scams. 
If anything good can come from this, it is that chatbot lovers are coming together in Reddit and Discord groups to share information, provide comfort, and nurture a growing sense of pride in being pioneers in AI/human relationships. They are also weighing their options with other chatbot providers and checking the experiences of other users.
They are also sharing information about red flags, due diligence strategies, legal options, and how to protect and preserve their cherished bot relationships through redundancy and "reincarnation" on other platforms.
Look for people in this community to become increasingly savvy, organized, and supportive of each other, regardless of platform and bot, essentially a sexual/relational minority rights movement that incorporates consumer rights. It would seem that a Chatbot Lover advocacy movement is already gathering momentum.
Image: A.R. Marsh using Starry.ai