Could VR Adult Movies With Trans Performers End Transphobia and Other Social Problems?
Exploring VR's Unique Capacity to Foster Understanding and Compassion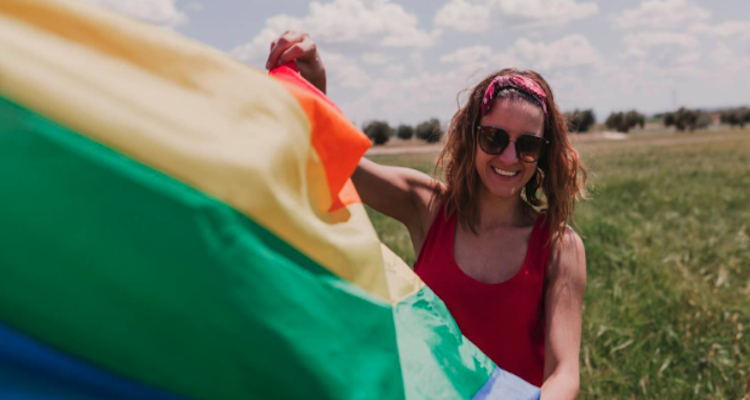 The increasing popularity of virtual reality (VR) has opened up new avenues of exploration and understanding in many sectors, from gaming to education. Within the realm of adult entertainment, VR has created a more immersive experience for viewers, allowing them to step into scenarios that they may never encounter in their real lives. One intriguing area of exploration is the use of VR adult movies featuring transsexual performers [NSFW]. Could such content contribute to eradicating transphobia and related social issues in the future? Let's unpack this complex topic.
1. VR's Potential for Empathy Building
One of VR's most lauded potentials is its ability to foster empathy. By placing viewers directly in the shoes of another person, VR can generate feelings of understanding and compassion. For example, non-profit organizations have utilized VR to allow people to "experience" the lives of refugees, building empathy and driving action.
Transsexual VR adult movies could theoretically do something similar. By allowing viewers to immerse themselves in intimate scenarios with trans performers, it could break down barriers of misunderstanding, challenge pre-existing biases, and humanize trans individuals in a way that mainstream media often fails to do.
2. Combating Stereotypes
The portrayal of trans individuals in many traditional media formats has historically been problematic. Stereotypes and misconceptions abound. However, a thoughtful and respectful representation of trans people in VR adult movies could challenge these harmful narratives. By presenting trans individuals as genuine, complex human beings with desires, emotions, and agency, it might shatter some long-standing prejudices.
3. Increased Visibility and Normalization
A significant aspect of overcoming prejudice is normalizing marginalized groups. When people become familiar with what they initially perceived as "other," the fear and misunderstanding can dissipate. Introducing a wider audience to trans performers in VR adult movies could foster this sense of normalization, making trans identities more commonplace in viewers' perceptions.
4. The Pitfalls: Fetishization and Misrepresentation
While VR content featuring trans performers might have positive potential, there are also risks involved. The adult entertainment industry, like many other sectors, can be guilty of exploiting marginalized communities for profit. If not handled with care and respect, there's a real risk that trans performers could be fetishized, further alienating and misrepresenting the trans community.
Authentic representation is crucial and not everything that is visible/available on the web is worth watching or following. On the other hand, however, this problem can be at least partially solved by viewing professional producers of such adult content, like for example VR Bangers Trans [NSFW]. The fact that the chosen content creator produces on a global scale and works with major celebrities is a much greater assurance that the content on the given website will be properly introduced and not in any way hurtful to minorities or related communities.
5. Beyond the Adult Industry: A Holistic Approach
While adult movies can play a role in shaping perceptions, they are just one piece of a much larger puzzle. Combatting transphobia requires a holistic approach that encompasses not only media representation but also education, legislation, and community engagement.
Transphobia is deeply rooted in societal structures, and while VR adult movies might challenge individual perceptions, systemic change is necessary to make a lasting impact. This means introducing inclusive curricula in schools, passing protective laws, and providing platforms for trans voices in all media.
6. The Importance of Authenticity
For VR adult movies featuring trans performers to have a positive impact, they must be produced and presented authentically. This means involving trans individuals in the production process, from the scripting to the final edits. Authentic representation ensures that the content resonates genuinely with viewers and truly serves the purpose of education and empathy-building.
7. Individual Responsibility
It's also crucial to remember that media, even in immersive formats like VR, should not be the sole source of education on social issues. Individuals have the responsibility to seek out diverse perspectives, educate themselves on trans issues, and challenge their own biases. Relying solely on VR adult movies for understanding the trans community would be both insufficient and problematic.
Conclusion
Virtual reality's immersive nature offers an intriguing possibility for challenging biases and building empathy. In the context of adult movies featuring trans performers [NSFW], there's potential for positive change in terms of visibility, normalization, and combating stereotypes. However, this potential is not without pitfalls. Fetishization, misrepresentation, and over-reliance on the medium are real concerns. With thoughtful production and informed consumption, though, VR could indeed be a tool for positive societal change.
Image Sources: vrbtrans [NSFW]