The Best Hentai Sex Games [UPDATED]
Our picks for the top Japanese erotic games.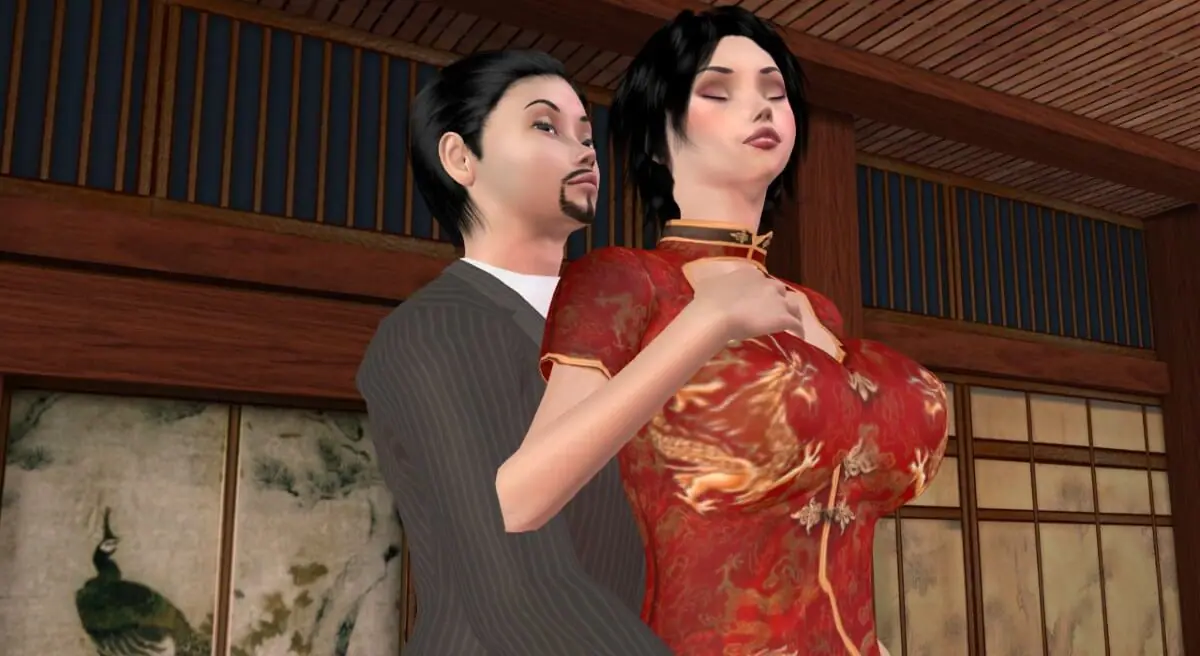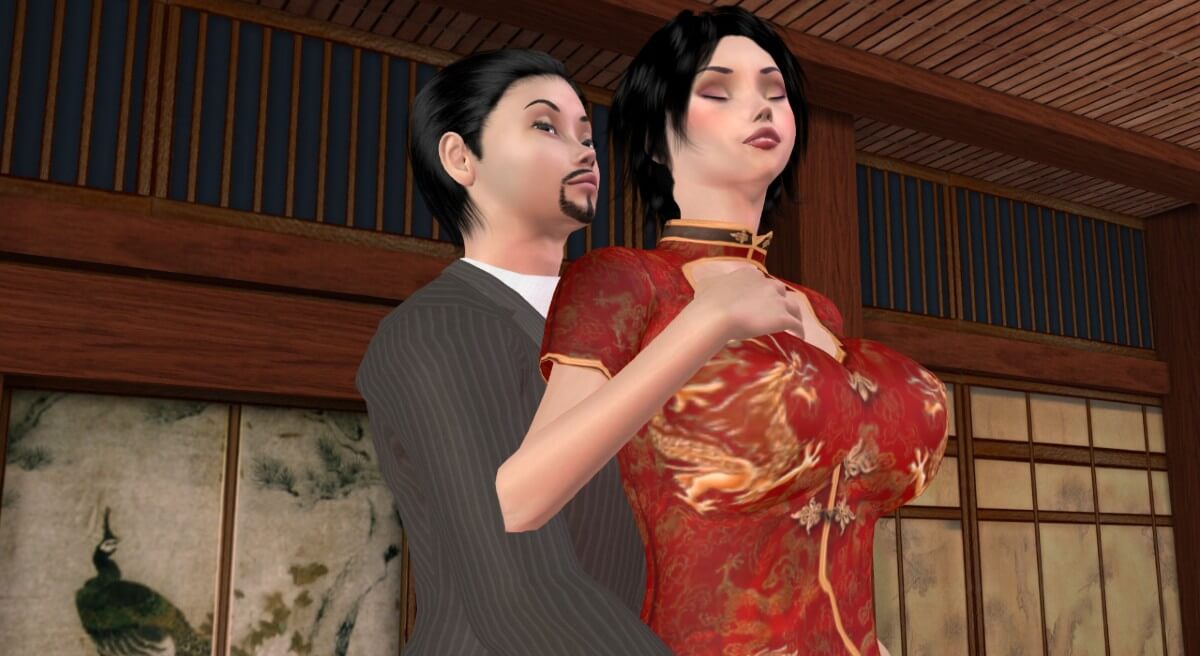 Japan's philosophy, art, cuisine, technology, and architecture have had a huge influence on the rest of the world. And, of course, we can't overlook the impact of the culture's approach to merging video games and sex, resulting in the unique category of adult hentai games.
For those familiar with the genre, you can scroll down to view our list of the best hentai sex games. Or, if you'd first like a primer on the term "hentai" and its roots, we offer a brief summary in the following paragraphs.
What does hentai mean?
Like so many Japanese words used by non-Japanese speakers, hentai has drifted quite far from its original meaning. For English speakers, it's practically become a euphemism for anything pornographic that's either created in Japan or mimics Japanese aesthetic.
In actuality, hentai broadly means "perversion"—specifically in regards to sex, but mostly it isn't used to describe sexually explicit works. Instead, the Japanese use a wide array of words to define various types of erotica. For example, something that is playfully erotic but not necessarily explicit is called "Ecchi." Meanwhile, "Yaoi" is used to describe anything romantic (and sometimes sexual) that involves male-identified characters.
When the Japanese get general, they usually use the prefix "Ero." So, when describing a sexually explicit video game the correct term is "Eroge," meaning "erotic game." However, it would be awkward to correct every game we've listed here. So we're going stick with using hentai to convey its international meaning when referring to Japanese or Japanese-inspired sex games.
Hentai Heroes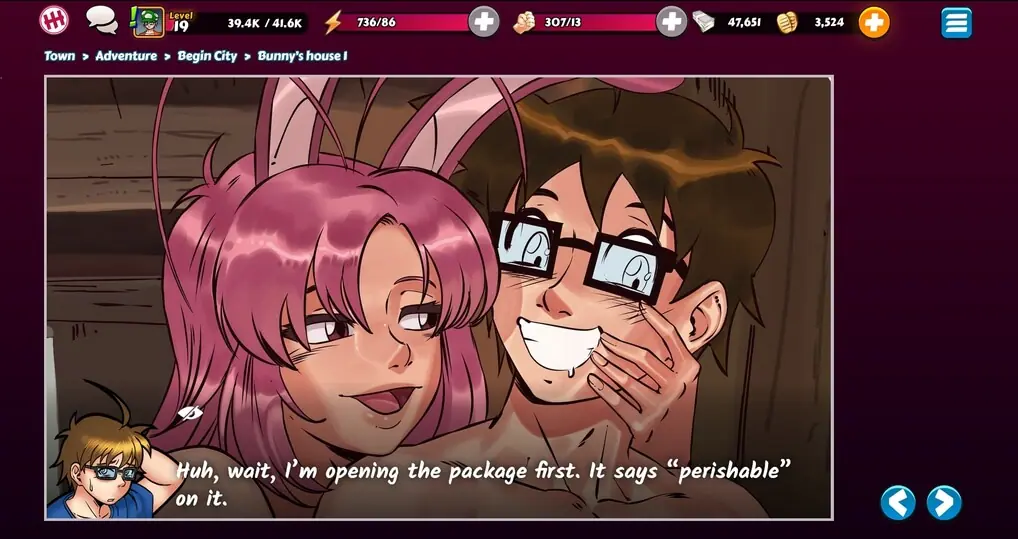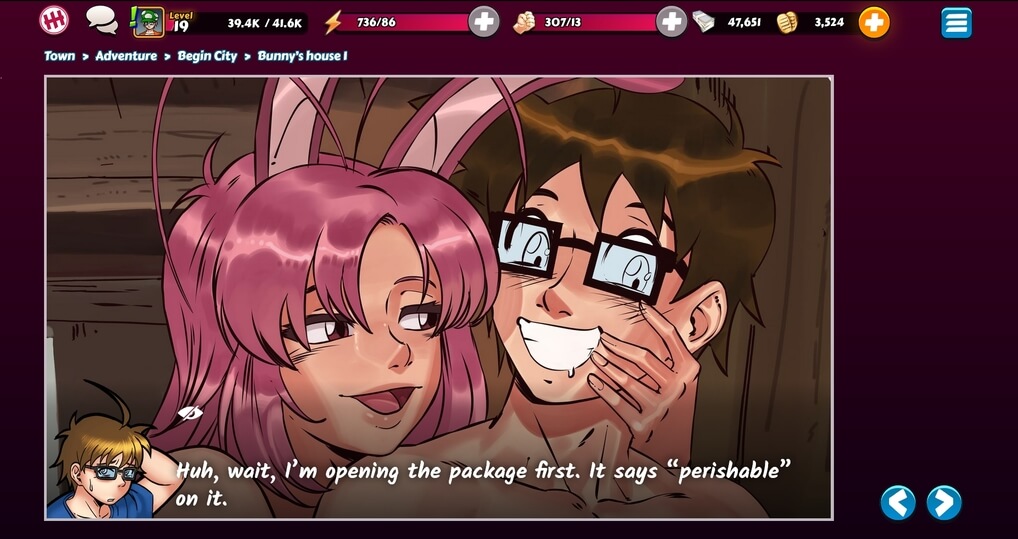 One of the most popular English-language hentai games online is Hentai Heroes [NSFW], with more than 10 million registered players.
In the style of a visual novel and RPG game, it follows a "Hero" on a sexual quest to save hentai girls from bad guys and then satisfy them. The online game is free to play and geared toward straight players.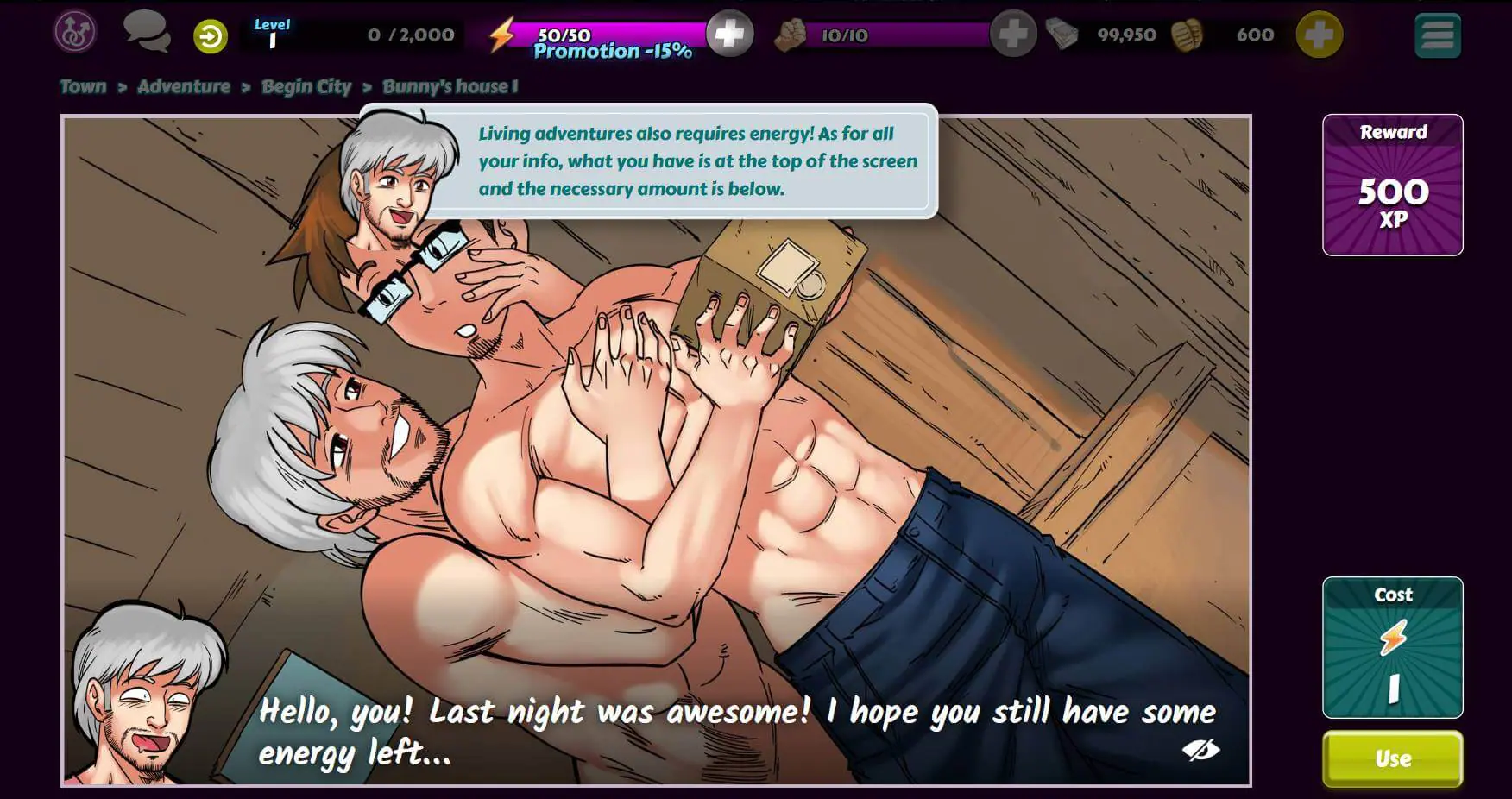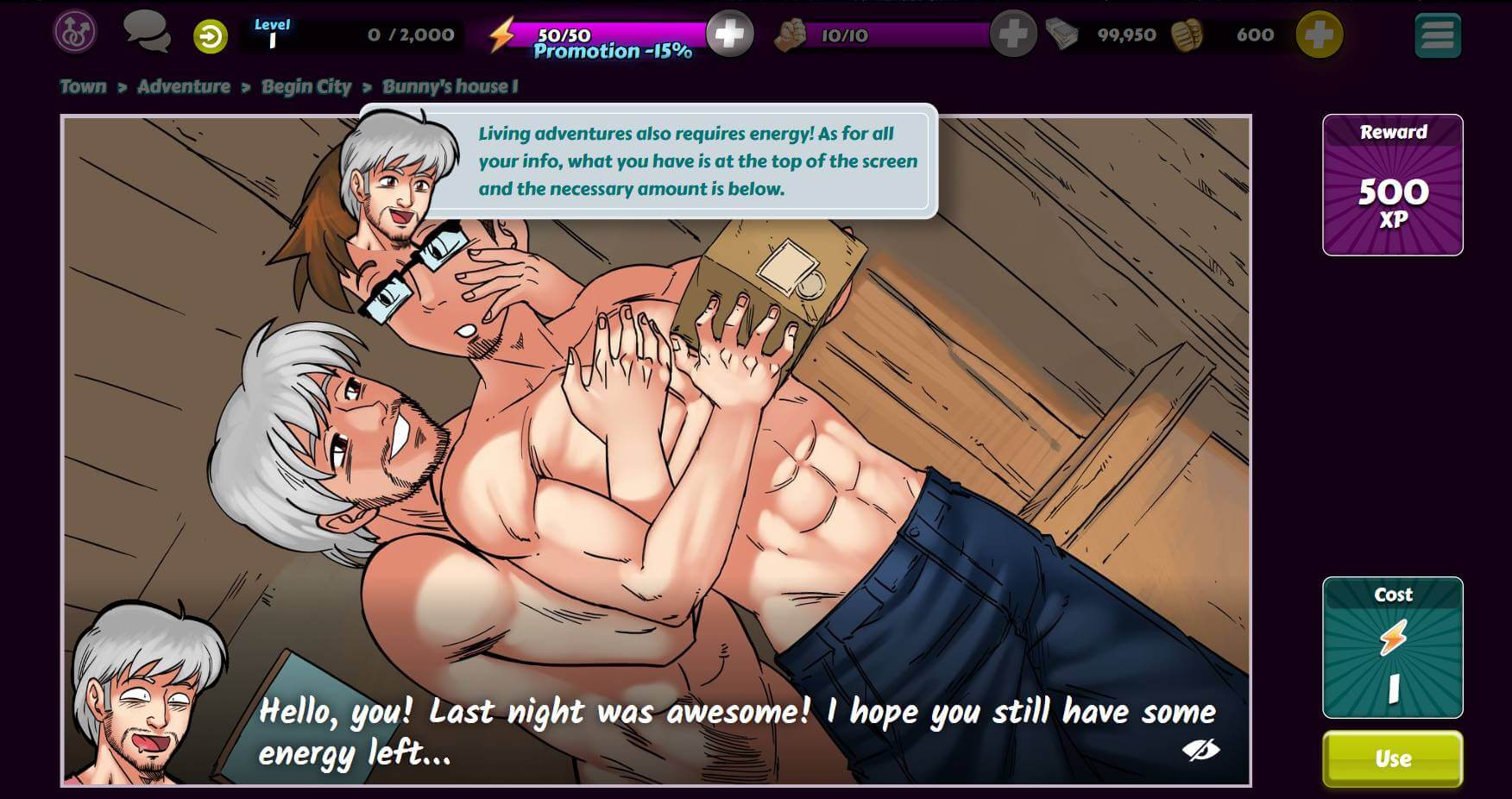 Gay gamers, on the other hand, can play the queer version called Gay Harem [NSFW]. It's full of ripped and hard-bodied studs eager to join the Hero's harem of hot men.
Hentai Sex 3D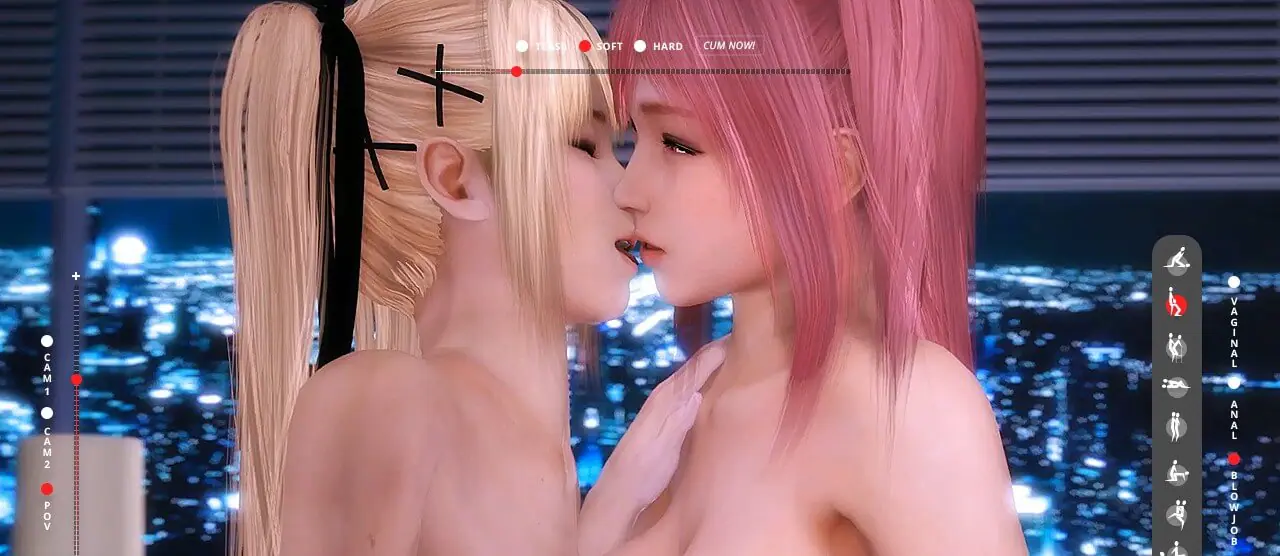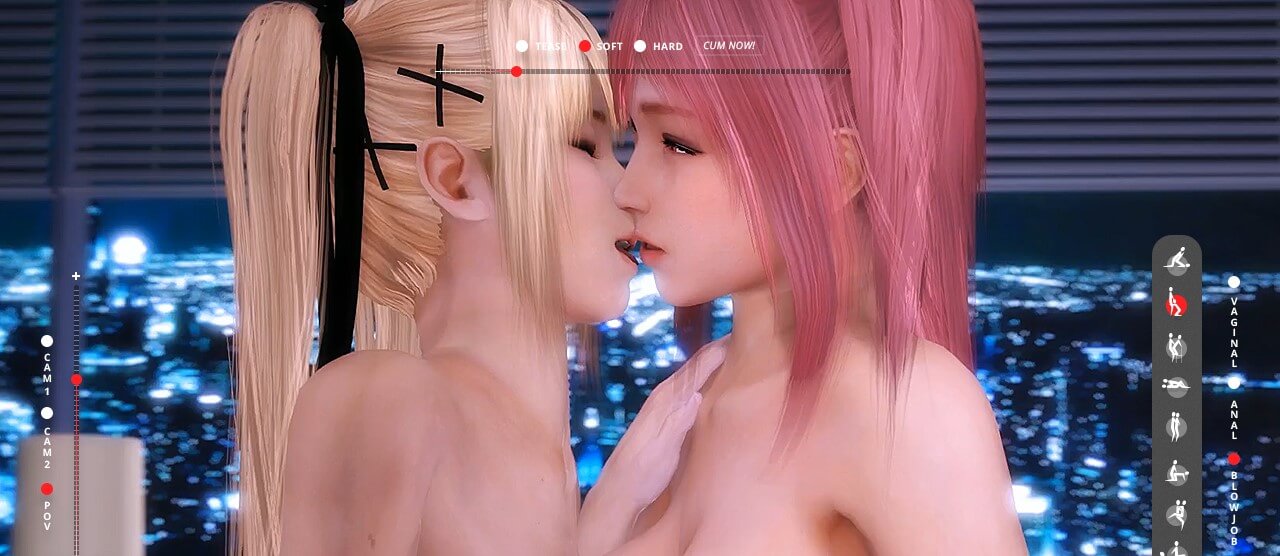 Next our on list is Hentai Sex 3D [NSFW]. The sex game is a relative newcomer and is getting a top spot because of its super impressive and realistic graphics. We love the attention to sexual physics.
You can create and interact with your own erotic scenes and view them from multiple camera angles. There's a wide selection of female models and developers update the game reguarly with new characters and sex poses.
RELATED READ: Review of the Best Most Realistic Sex Games You Can Play
Project QT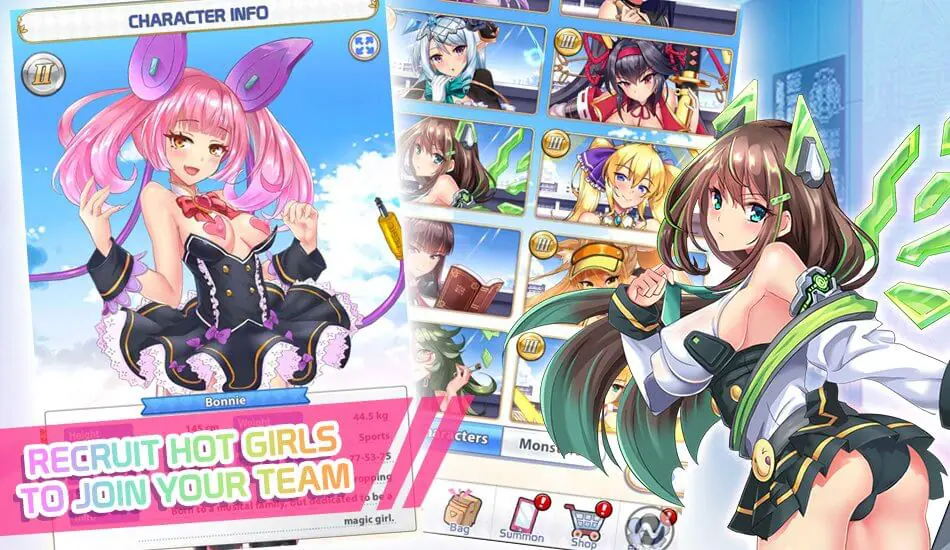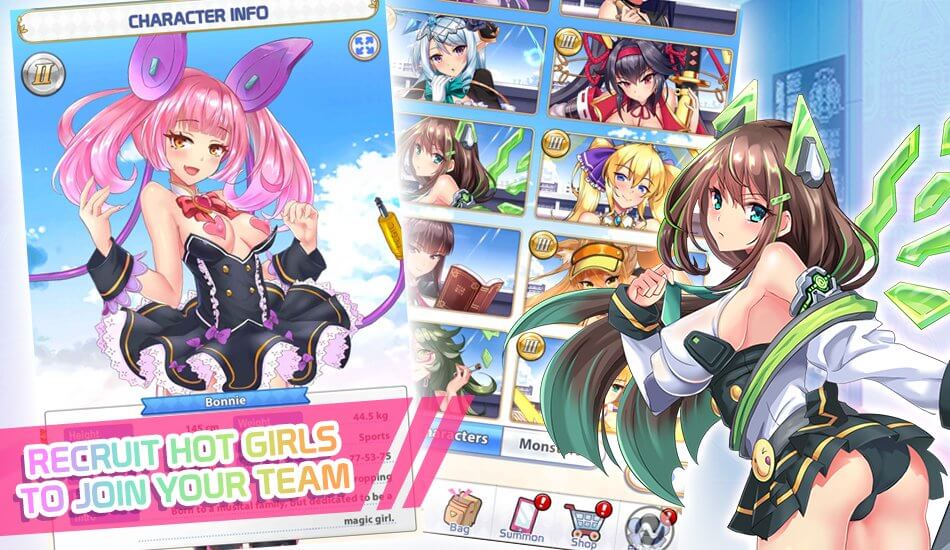 The gaming site Nutaku [NSFW] is the leading online hub for hentai sex games. You won't be disappointed by its wide selection of titles.
Although many games are primarily for people interested in sex with female characters, the site launched an LGBTQ+ sex game section last year.
It is one of the best resources for browser-based games and offers a few titles we've chosen for our list of the best hentai sex games.
The first we'd like to mention is Project QT [NSFW]. a hot RPG puzzle game that goes beyond basic puzzle game mechanics. Players must recruit their sexy team of heroines to battle against an evil infection taking over the globe.
Hentai 3D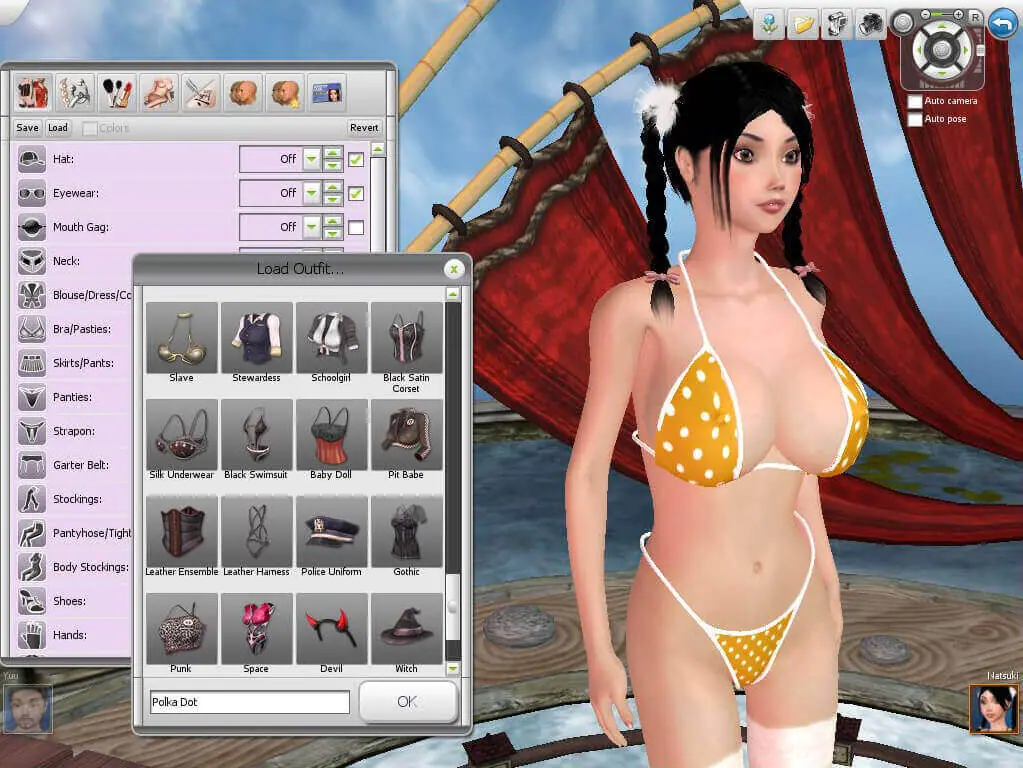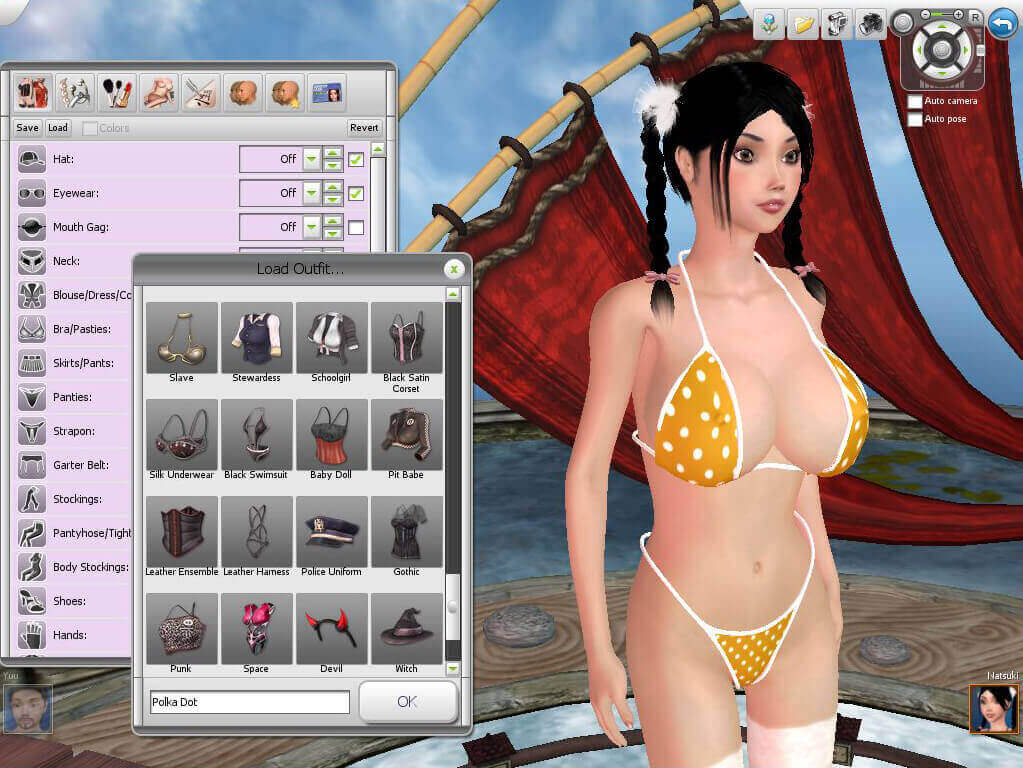 While not a traditional hentai game, the folks at thriXXX have created something that is arguably even better, and well worth including in our list: Hentai 3D [NSFW].
A comprehensive adult sex game allowing players to create their own unique hentai experience, Hentai 3D offers several features. They include the option to make your own X-rated animated hentai movies, pictures, and books. What's even more impressive is the hentai game also showcases a wide range of figures and models to play with, including anime staples like sex robots, vampires, cat girls, and much more.
Another benefit to thriXXX's take on hentai is you can check out what other players have created and share your own works with them as well.
Also, if you want to truly immerse yourself into this manga-style sex simulation game, you'll be happy to know Hentai 3D supports Vstroker [NSFW]. So you'll be able to feel the erotic action as it unfolds. Not bad!
While Hentai 3D [NSFW]. is PC only, many Mac users reported that the game is still playable using Apple's own Bootcamp as well as PlayOnMac.
RELATED READ: Nutaku Welcomes Adult Film Superstar Asa Akira Into Booty Calls Game
Kamihime Project R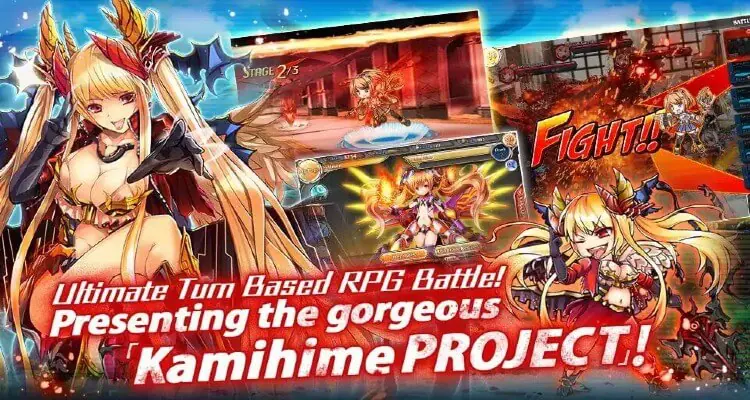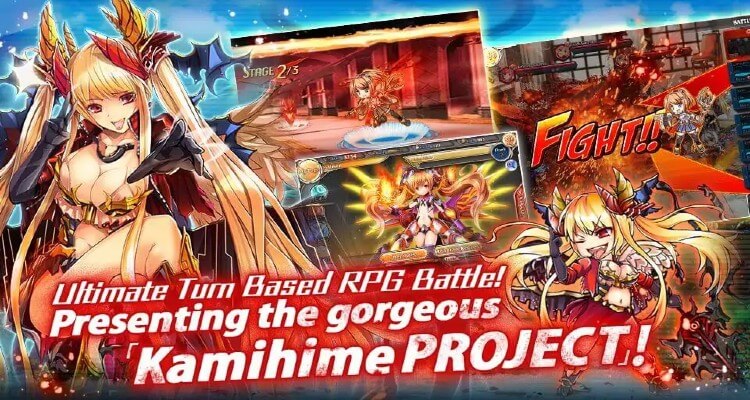 Screenshot from hentai sex game Kamihime Project R [NSFW]
There are many ways to play hentai sex games. However, most that are available via CD or direct download favor PCs rather than Macs. Fortunately, for those without a PC, there are several excellent browser-based titles available.
At the top of its own list, and more than worth including in ours, is Kamihime Project R [NSFW]. Basically a turn-based fighting game, with fantasy elements, this title has a lot going for it.
First, the gameplay is actually pretty competent—though on the light side. Second, the scenes that play for a successful battle aren't just sexually explicit but also animated. This puts Kamihimi Project R quite a bit ahead of many other hentai games, which often just use still images.
RELATED READ: Nutaku Welcomes Adult Film Superstar Asa Akira Into Booty Calls Game
Starless: Nymphomaniacs' Paradise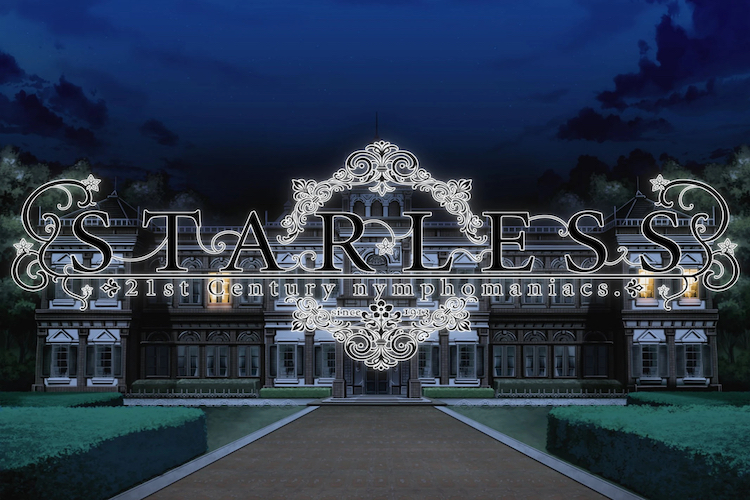 Screenshot from hentai game Starless: Nymphomaniacs' Paradise [NSFW]
If you are interested in a more traditional PC Japanese Hentai experience, there are quite a few importers selling erotic games.
One title that is worth looking at for a good introduction into hentai games is Starless: Nymphomaniacs' Paradise [NSFW]. While not as outrageous as other titles, its simplicity, in both subject matter as well as gameplay, is alluring and accessible. Its style is reminiscent of a dating sim, where character interactions can lead to several different endings. Visually, it's a series of still images with original Japanese voice work that includes English subtitles. Alas, it's one of those titles that's PC only.
No, Thank You!!!
Trailer for hentai game No, Thank You!!!
One of the best Yaoi Hentai games is No, Thank You!!! With engaging characters, hot sex, and an interesting storyline, this title is frequently on the top of many gay hentai sex game lists—so it definitely deserves a spot on ours as well! Designed by Shigeo Hamashima, it's another example of a visual novel in which choices in the gameplay will reveal a series of explicit images.
Null [Remastered]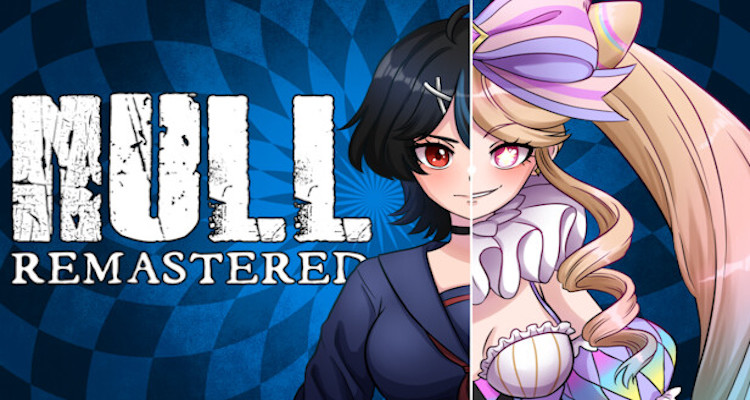 Screenshot from hentai detective/sex game Null [Remastered] [NSFW]
What do you get when you cross a sexually explicit detective/murder mystery with time-travel elements? The answer is one of today's most popular hentai games: Null [Remastered] [NSFW].
You'd think the result would be a confusing mess of genres, but Null [Remastered] provides a surprisingly seamless and quite arousing experience.
Chock full of fascinating characters, outrageous sexual activities, and enough twists and turns to satisfy even the most die-hard of mystery fans, Null [Remastered] delivers nearly everything it promises–which is a lot!
Zero One
Screenshot from hentai thriller/sex game Zero One [NSFW]
Zero One is another great example of how to combine an outrageously sexy hentai game with a distinctly noir atmosphere and more than a few disturbing scenes, Zero One [NSFW] may not be for everyone.
But for those of you who like a game that both gets under your skin and erotically stimulates your nether regions, Zero One may be the hentai game you've been waiting for.
With its unique graphics, intricate and immersive gameplay, and seriously dark story, Zero One is a game you'll remember long after finishing it.
Craving Quest
Screenshot from interactive hentai sex game Craving Quest [NSFW]
For a rollicking good time, check out Craving Quest [NSFW]. Featuring a bevy of salacious and bodacious warriors on a, you guessed it, quest to save their kingdom from the forces of darkness while getting into more sexually explicit encounters than you can shake a sword at.
Available in English, French, Chinese, and Spanish, Craving Quest has a hundred playable characters, 43 different explicit sex scenes, five unique gameplay modes, and can take a whopping 200 hours to complete.
It's so fun and engaging we'd be raving about it even without its massive amount of hentai content. Yes, it's that good, if not better!
Huniepop
Screenshot from erotic hentai puzzle game Huniepop [NSFW]
A true hentai classic, Huniepop [NSFW] remains a real joy–and hot as all get out–to play today as when it was first released way back in 2015.
Aged like fine wine, Huniepop's puzzle and dating sim mechanics are as challenging as they are erotically satisfying.
Fire it up and you'll instantly see why it's remained one of the top hentai games ever. In short, you won't, as in ever, be disappointed by it.
Lust Odyssey
Screenshot from hentai sex game Lust Odyssey [NSFW]
For all you bara aficionados, as in beefy beefcakes enjoying the (ahem) company of other beefy beefcakes, Lust Odyssey [NSFW] has everything you've ever wanted and then some.
But Lust Odyssey is more than a queer, sci-fi adventure game because you can also play as a female-identified or non-binary, or, as the developer puts it, "any combination of body and genitalia you want."
With such a wide variety of options, Lust Odyssey is truly a game for everyone, especially if you're into exploring new worlds, fooling around with new civilizations, and going where no man, woman, or whoever you are has gone before!
Japan and censorship
It's worth mentioning another thing about hentai games: censorship. While the Japanese constitution allows for freedom of expression, its criminal code has been read by the authorities to mean that all sexually explicit materials should have images of genitalia obscured.
This is why it is still common to see a digital mosaic overlaid on all kinds of hentai materials. However, those creating hentai-inspired games—as well as Japanese developers understanding the value of their overseas audience—have been bucking the system and releasing fully explicit titles.
A whole hentai world
In our picks for the best hentai sex games, we've tried to offer you ones catering to different game styles, platforms, and sexual preferences. However, there really is no way we could cover the vast range of hentai games that are available, neither from Japan itself nor all the international offerings.
The good news is that, if our list has intrigued you, there's now a whole world of erotic games to discover and enjoy. And, who knows, maybe you'll learn some Japanese along the way.
Do you have a favorite hentai game? Disagree with our list of the best hentai sex games? Please feel free to share your top picks with us on Twitter or in our subreddit.
Image sources: Hentai Heroes [NSFW], Gay Harem [NSFW], Hentai Sex 3D [NSFW], Hentai 3D/thriXXX [NSFW], Nutaku [NSFW], jList [NSFW], Xvideos [NSFW], Itch [NSFW], Hooligaps [NSFW]