The 5 Most Amusing Chatbots Available Today
Erotic playmates and virtual besties waiting to show you a good time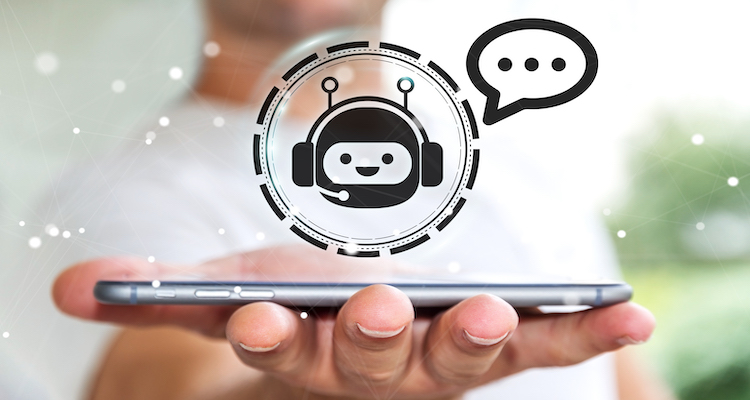 You may not have noticed, but there's lately been a technological revolution epitomized by ChatGPT and other AI systems. While chatbots have been around in various forms for years, recent technological breakthroughs have elevated their capabilities to a whole new level of realism and usefulness.
Chatbots have evolved to the point where they can perform a wide array of tasks, including the capacity to engage in lifelike conversations, providing emotional companionship, offering anxiety management support, and much more.
Chatbots are by no means as popular as other forms of AI, such as Chat GPT. However, an increasing number of people are starting to use chatbots as they become aware of the types offered and their features. So, let's take a look at some of these groundbreaking new AI companions and why they might be just what you're looking for—or at least make you smile.
#1. Cleverbot
Founded in 2006 by British AI researcher Rollo Carpenter, Cleverbot is sure to tickle your funny bone. Preceded by Jabberwacky, a chatbot originally launched in 1988, Cleverbot is now one of today's most popular joke-telling chatbots.
Sure to keep you entertained for hours on end, it can also be integrated into a Discord server, making it highly useful for online community building.
#2. Chai
Chai lets users create and interact with a number of customized AI companions. Users can use Chai to program their chatbots using whatever personalities, features, and phrases they prefer. If they prefer not to make their own, they can select from one of its five pre-made chatbots, which can be scary, romantic, friendly, well-being, or engage in romantic role-play.
#3. Romantic AI
Romantic AI is a mobile app created so users can create their own virtual girlfriends. Available on iOS, Android, and a web version, Romantic AI is perfect for when you want to make a custom avatar to go along with your ideal mate.
The app is free, but there's a premium subscription as well, with a variety of premium features, including the ability to make multiple girlfriends, access to exclusive content, and more.
On top of all that, Romantic AI can be great for polishing your personal communication skills and learning how to flirt, chat, and even go on dates with a virtual playmate(s).
#4. Kuki
Kuki was built using Pandorabots AIML technology. Formerly known as Mitsuku, it can play games, carry on engaging conversations, and even do magic tricks.
Even better, it can be accessed via Facebook Messenger, Telegram, Twitch Group Chat, Discord, as well as through its online portal.
#5. Anima
Anima is all about providing companionship and emotional support. Free of censorship, this multi-purpose app can discuss an almost limitless range of entertaining topics.
The future of AI companionship
Without a doubt, chatbots can be a great way to relieve stress, unwind, hone your personal communication skills, or merely have a good time.
So take my advice and have fun exploring the wild and wonderful world of chatbots—and maybe learn along the way how this new technology can allow you, as well as others, to live more fulfilling, or at least amusing, lives.
Image Sources: Depositphotos, Cleverbot, Chai, Romantic AI, Kuki, Myanima,