Sinful Robot: How Immersive Virtual Reality Will Transform Adult Entertainment
How will a sex-focused startup take advantage of the new Oculus Rift VR hardware?
The small California startup Sinful Robot made a splash when it started developing virtual sexual adventures using the buzzworthy Oculus Rift VR device. Co-founders Jeroen Van den Bosch and Kiran Sidhu wanted to take simulated intimacy beyond Virtual Jenna and other current standards. Sinful Robot has now been working on the technology for months.
As the Oculus Rift headset comes closer to its release, we talked with Sinful Robot's Van den Bosch about the tiny company, the virtual reality (VR) software, and what users will experience later this year.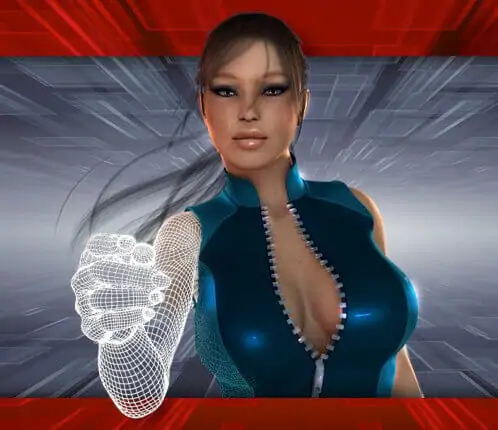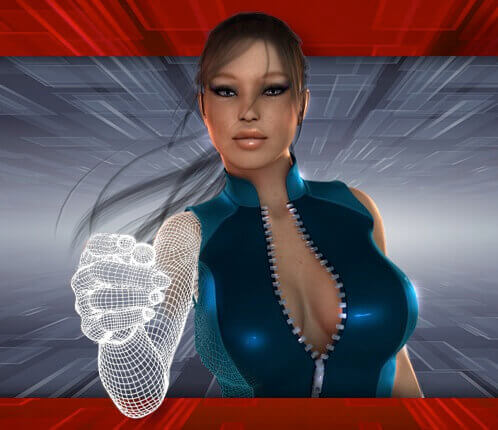 When did you start?
It began in November 2012. We're still a startup with a couple people, but now we're hiring folks to grow to about six people.
I'd been running around with this idea for about 15 years. I was one of those idiots that bought the first generation VR helmets, back in 1997 or so. Even though it was a horrible piece of crap, I realized it was going to be the next big thing in entertainment. I just didn't realize we'd have to wait 15 years.
Last summer we realized that real VR was possible: The immersion level of the hardware reached a certain threshold, where your brain makes a switch and you're in another world. As soon as I realized that, I realized it was time to create an interactive VR adventure game.
Right now it's hard for me to explain what it is, simply because it hasn't been done before, but it is a VR experience.
Who would be the ideal user and what, ideally, is the experience you're going for?
We're not gearing it towards anyone in particular. I always use the analogy of the [Showtime cable] TV show Californication. People love seeing [the main character] Hank Moody having erotic adventures, thinking "I wish I was Hank Moody". Now we're having them become Hank Moody – instead of watching him, you become him.
Before the new technology, it just wasn't possible. The level of immersion wasn't high enough to trick your brain, but now it is possible.
Wouldn't this have happened anyway without Oculus Rift?
It would have happened eventually. If it wasn't the Oculus Rift folks, it would have been someone else – it's not rocket science. Thanks to the boom of the mobile industry, tech advanced at a very fast rate, so we saw an increase in visual quality.
Also, the motion sensors needed to improve, as they did thanks to advancements like the Nintendo Wii and the Microsoft Kinect. It just took someone to put the pieces together in a clever way.
How did you feel when Google Glass was announced last year?
It got me hopeful that it would get VR some much-needed attention. If a big name like Google is behind it, it shows we're on to something. It is not exactly the same as Oculus Rift, as for Google Glass puts a layer on your reality, but it is less immersive than VR since, with VR, you can do pretty much anything you want.
Why are we so eager to recreate sex virtually when many of us can just hook up with people we know?
It's an escape from reality. There are lots of people out there struggling to have a vibrant sex life. With VR, it can boost their self esteem and create a form of entertainment.
What's the schedule now for Sinful Robot?
We are working really hard to get the "first encounter" out later this year. We're aiming to have it out by the time the commercial version of Oculus Rift ships, but the final date hasn't been announced yet, so we're still waiting.
What is an encounter?
It's like a mini-storyline. One of the things we learned from testing the available prototypes is that the experience is very intense. VR tricks your brain into believing the experience. You can't do it for hours, so we have to keep it very short and sweet.
We're aiming for 15 – 20 minutes for the first release. Also with VR, you lose track of time. Those 15 minutes feel like a lot longer than you realize.
Who are you working with to create the virtual characters?
We're working with female writers to help with dialog and scripting. We want the encounters to be accurate. We are also investing a lot to avoid the uncanny valley, so we're doing motion capture with our female actors and digitally mapping them into the software.
It sounds similar to what video game developers have been doing for sports games like Madden football.
Exactly. What's unique is that we're looking at the development from a AAA video game development perspective. We're hiring video game people – not much different than Electronic Arts, trying to get as realistic as possible.
We're also talking with other device manufacturers. If we end up doing what we want to do, it could be mind blowing. We're looking further than just encounters, but a proper cyber experience.