Looking for Love in All the Virtual Places: Dating in the Metaverse
Finding partners or playmates is getting easier—and hotter!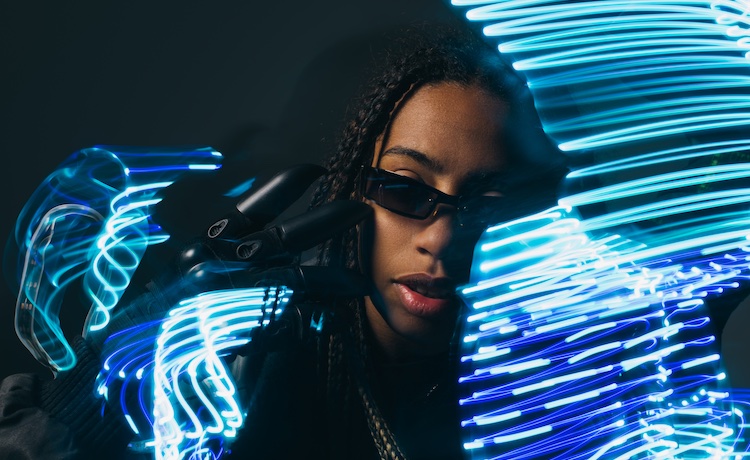 You've invested in the latest VR gear; your avatar is designed to be futuristic or perhaps realistic. If you have one, you've cleared the interactions with your real-life partner, and now you're ready to find a playmate or two in the metaverse.
Remember, the metaverse is not just escaping the less-than-ideal; it's the possibility of enhancing what is already good in your world as you interact and socialize with others in real-time.
There, you might be able to meet people much the same as if you were on a dating app similar to Timber, swiping to indicate your interest, or you might strike up a conversation with someone in a virtual bar.
But first, you have to find a suitable platform to entertain your wanderlust—or wanderlove—as the case may be.
Meeting others
One possibility is Nevermet, a metaverse dating site where the possibility of meeting your next date is practically endless. Another popular VR site, Dovey Dates, offers an opportunity to find and experience cyber chemistry—and should your virtual date not go as planned, you can take off your VR goggles and try again later. No harm, no foul.
Whether you choose either Nevermet, Dovey Dates, VRChat, Second Life, Nevermet, Dovey Dates, Flirtual, Planet Theta, or any of the newer platforms, after creating your avatar, you'll be ready to start navigating the metaverse—where there's a good chance you'll could reap some of the benefits of VR dating.
What to expect
At best, you may find an antidote to depression, isolation, boredom, and, in some cases, find a playmate who shares your kinks.  
One of the better benefits might be establishing a deeper connection with someone special based upon more than just you or their looks. As everyone knows, an avatar is made up—but your interactions with others won't be.
If you are touch averse, the thought of a contactless relationship might be just what you need. For others, the lack of physical intimacy might make the metaverse less appealing.
As Donna Sarkur, writing for Glam, said, "Similar to social media interactions, you can chat with others through text, audio, and video clips of your digital avatar. However, interactions can also be taken one step further with new AI speech translators."
Imagine the possibility of being fluent with anyone, no matter their or your native language: suddenly, your dating pool might go from a puddle to a flood.
If that wasn't enough
The intersection of the metaverse and adult toys or sexbots are also on the way, including gloves able to mimic physical contact in virtual reality.
Meanwhile, Viro Playspace is already selling Bluetooth-enabled VR adult toys. So we might soon see—and feel—technology that'll make it possible to travel anywhere, real or imagined, to experience adult pleasures with a virtual partner.
A virtually better world
Consider the potentially good outcomes for us all, especially the physically challenged or maybe couples needing a change of pace. Think what it'd be like to explore endless adult scenarios with a loving partner in a virtual Tuscany or Tahiti on a Friday night.
As with any behavior, sexual or otherwise, it's important to be ethical in the metaverse, and consent is always necessary—and sexy. Though it seems like we might have a long way to go, as Samantha Bitty writes for Refinery29, "Technology has evolved faster than our ethics around sex and relationships in those spaces."
How we behave in the metaverse will always reflect who we are. Things might be crazy right now, but as with other technologies, we'll eventually figure out how to be consensual and civil in the metaverse—because the potential for you and everyone else to find well-being with a real and virtual partner is unlimited.
Image Sources: Depositphotos