How Augmented Reality Can Put You in the Sex Scene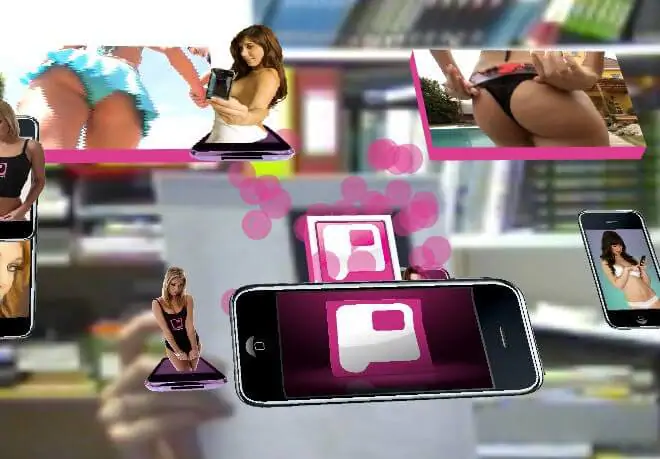 Emerging technologies allow you to immerse yourself in the movie
Pink Visual came to this year's Adult Entertainment Expo (AEE) with a fun surprise for the world: Augmented reality technology that makes possible the blending of a viewer's real-life surroundings with one of Pink Visual's adult scenes.
As well as premiering the technology at the AEE, Pink Visual is offering a demonstration of it on the web as well.
Users can print a "marker," then visit the Pink Visual site where they can hold the print-out up so their webcam can see it. Pink Visual's technology then replaces the marker with pornography.
Though the whole thing is cool on face value, what really strikes us is that adjusting the angle of the printout, or its distance from the camera, adjusts the angle and size of the 3D scene.
Interactive point-of-view manipulation means that one day people will be able to project scenes around themselves and fine-tune each aspect of those scenes until they're happy with the detail. The power of that technology, in combination with some of the other things we've been talking about on the site, is staggering.
Consider that right now we have the technology to create a fully immersive sexual experience. Augmented reality technology makes pornography malleable at its core, allowing consumers to insert themselves visually into a scene. Teledildonics allows users to sync their sex toys to the pornography they're watching, and to involve other users remotely in their sexual experience. On top of all that, there are things like 3D porn and haptics technology to consider.
As you can see, even today we have the tools available for a more holistic approach to futuristic sex—it's just a matter of time until they're more readily available.
How do you feel about augmenting your sexual experience in these ways?