Q&A: Sx Tech Co-founder Explains Why It's a Hot Time for Women in the Industry
…and why you won't want to miss the upcoming Berlin conference.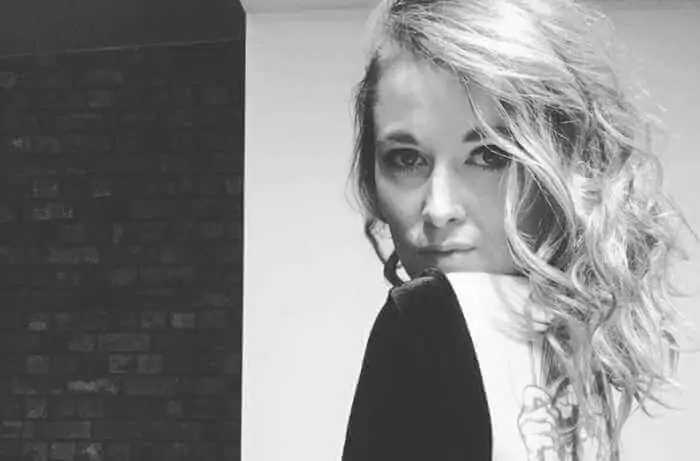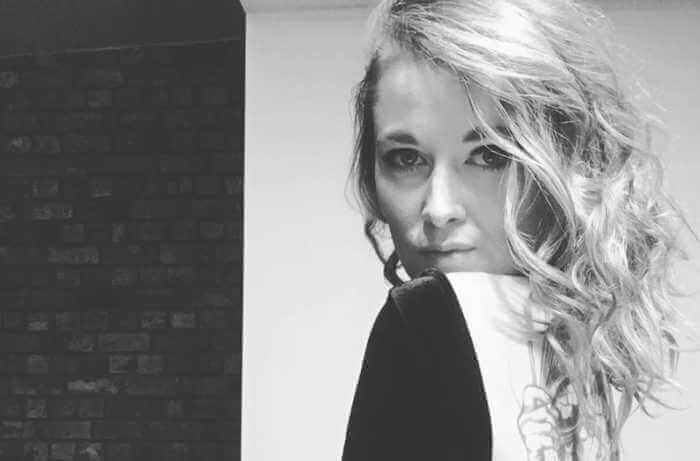 The 2019 Sx Tech Conference is fast-approaching!
The one-day event, which will be held on July 1 at the Drivery in Berlin, invites industry leaders and innovators from both sex tech and femtech to network and discuss technology's impact on sexuality. WOW Tech Group, the design and manufacturing company behind We-Vibe and Womanizer, is sponsoring.
It's sure to be an exciting event with several panels featuring industry experts, a hackathon, and a special (and robotic) guest of honor.
We recently spoke with CEO and co-founder Ola Miedzynska to learn more about Sx Tech.* You can read the highlights of our discussion below.
On the guest of honor, Harmony the sexbot:
I am very, very much excited about meeting our nonhuman guest Harmony, which is the planet's most advanced sex robot. She will join the stage.
But, most importantly, she will be shown in a private room where our visitors will have a chance to sit across from her and have a private one-on-one chat for one minute. We created this format because it allows conference attendees to personally connect and reflect on technological development, in particular, AI.
For many, sexbots are fascinating and scary at the same time. People are afraid of being replaced by machines at the same time when we are already living in a very deep, mechanical symbiosis.
I am looking forward to meeting Harmony as much as I am for meeting Guile Lindroth from Realbotix, the father of this concept of companionship robots. He is going be able to provide our audience with the very technical knowledge about Harmony needed to leave them in emotional peace to decide what they actually feel about her.
On why Sx Tech is different from other conferences:
On one hand, there are already existing erotic, sex-focused shows, conferences, and trade fairs. We do have already existing deep tech conferences, too. But none of them are sex tech and deep tech events together. The Sx Tech Conference combines both as well as a strong focus on innovation.
There are also communities, for example, focusing very much on pleasure and the wellness industry. There may be a single sex tech conference on this huge orbit of the sex tech industry. They're like lonely asteroids, but still, nothing is really complex.
For me, the sex tech mission was very clear from the beginning. I had no interest to create another erotic or pleasure toy show. The mission, from the beginning, was very strongly focused on what innovation steps the sex tech industry will have to take to meet upcoming transformation needs. We decided to embrace education to boost female empowerment, innovation, and technology, and to mix it with startups, hackers, founders, along with the fresh ideas that will be coming out of the hackathon.
Mixing those topics and groups with the synergy of artists and futurists will give us a base to create or think about the future. The real ecosystem.
We're also very broad. We'll demonstrate the role of VR, AR, AI, robotics, holograms, and are hosting many panels. We'll also be focusing on sexual health, the future of contraceptive efficiency, and pregnancy planning with less invasive methods. We also have a panel that will discuss education programs facilitated by, for example, AR gamification, machine learning algorithms, and new methods for sex therapists.
On why it's a big moment for women in sex tech:
It's definitely the hottest time, also, in my opinion, really the first time there has been strong female leadership in innovation aesthetics applied to new technologies.
We do live in a time of double standards. Content related to even sexual health, or female health, just to be precise, is censored. On the other hand, we also live in very exciting times in an industry traditionally dominated by men.  Now we're seeing a shift in the sex tech industry with more woman make making innovative sex products
Women can openly question what has been done about innovation in technology in the last decades. It's very important in terms of sexual health, which includes education on health topics like menopause but also those that address pleasure and sexual violence protection.
We have women in powerful important positions these days. We have CEOs. We have founders. We have designers. We have product designers. We have marketing specialists. We have tech influencers.
We are able to unite ourselves and we are able to forward their investment.
SX Tech is the answer to the current situation, what's going on with the sex tech and femtech industry. Thanks to women's empowerment, we have real chances for significant change.
On what part of Sx Tech she's most excited about:
Most fascinating for me right now is the opportunity of hosting all of the inspiring specialists I invited to cooperate: CEOs, founders, hackers, artists, tech futurists, developers, influencers; and then on top of it, a strong community of Women of Sex Tech because this project is definitely a sisterhood project for me.
From this personal perspective, I'm very, very excited. I just can't wait to talk to people and to learn with them how technology will shape the way we experience sexual and romantic relationships; how it's shaped the impact of women's role in the deep technologies; as well how the process improves in relation to technological transformation—and maybe even sex tech product design.
On who should attend Sx Tech:
If you are a person involved already in the sex tech industry or femtech industry, or you are planning to start your own project, this is, for sure, a place for you to be for many reasons.
You'll have the opportunity to skill yourself up with the best leaders, get support for marketing, human resources, law—especially patents and intellectual property. You can learn about community building around a sex tech brand and effective sale product design.
Obviously, there will be networking opportunities to make international connections from the US to Asia, and of course, with the strongest focus on Europe.
If you are an investor, it's a chance for you to finally understand the scale of the industry. It's also a chance for you to meet up d with the sex tech startups.
We highly encourage all sex tech and femtech focused companies in sectors including AR, AI, big data, cybersecurity, blockchain, cryptos, entertainment, and pleasure  to join us in a moment of real transformation
*Interview edited for clarity and length.
Image sources: Sx Tech/Ola Miedzynska, Realbotix