TwerkingButt Combines Realistic Robotic Posterior and Erotic VR
Pornhub continues its innovation-based marketing strategy.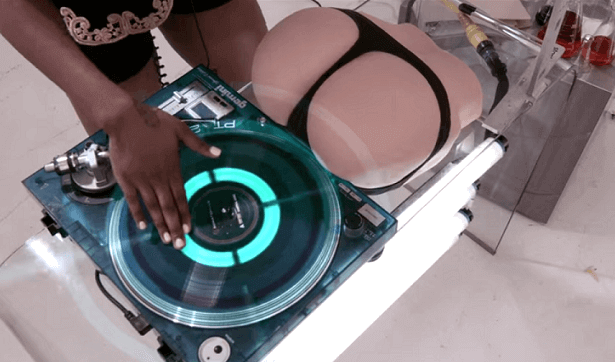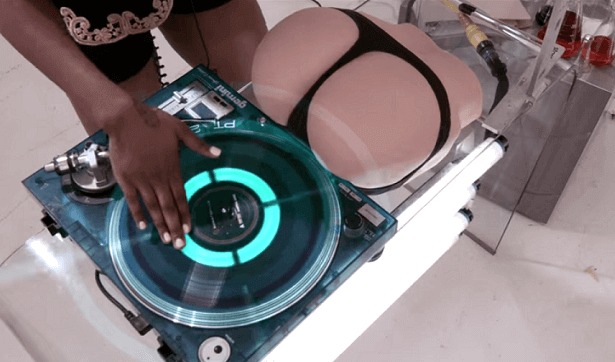 While armed conflict has always fuelled technological growth, it's a well-known truism the sex industry runs a close second. Since the start of 2015, adult video provider Pornhub [NSFW] has been striving to embody this notion as a key component of its marketing strategy.
First, there was the debut of the Wankband [NSFW], a wearable charging device powered by masturbation. Then in June, the company launched an Indiegogo crowdfunding campaign [NSFW] to produce an interstellar adult movie called Sexplorations.
Now the Internet's largest adult entertainment site is about to launch a new robotic sex toy, the TwerkingButt [NSFW].
Created in collaboration with adult novelty manufacturer Topco Sales, it will feature "multiple twerking patterns, customizable rhythms, massage speeds, sensual vibrations, and simulated body heat," stated a Pornhub press release.
Representing four years of research and design, TwerkingButt will "combine the latest wireless, APP, and optical technologies," said Jimmy Wyne, a director at Topco Sales.
Controlled via remote or smartphone app, users can synchronize music playlists to the device's vibrations. TwerkingButt also boasts Cyberskin, a synthetic tissue that has been augmented with dual density technology. Pornhub claims this malleable material will "feel so real that you literally cannot tell the difference between touching Cyberskin and the human body."
Adult Entertainment Turns to Virtual Reality
However, TwerkingButt's most cutting-edge technology is its virtual reality compatibility. While it doesn't offer a plug-and-play VR device, TwerkingButt does come with VR-enabled goggles, which only require a smartphone to function as the screen. Vice President of Pornhub, Corey Price, said this will allow for "a new benchmark in the convergence of emerging technology and immersive pleasure."
Available for retail purchase in August, excited consumers can already order the device from the TwerkingButt website. It's currently available in two models, TwerkingButt Classic ($699) and the Deluxe ($799). Both versions come fully enabled with twerking technology and include a massaging orifice that warms to 98.6 degrees Fahrenheit.
Pornhub claims it will enable users to experience the ultimate in interactive cyber passion.
While it seems likely that TwerkingButt is ultimately destined for novelty toy status, its VR capability is part of a larger trend that is coming to the adult entertainment industry.
As traditional pornography continues its Internet-fuelled decline in profitability, immersive entertainment may represent an important way forward for content creators.
Will you buy Pornhub's TwerkingButt?
Image source: Pornhub [NSFW]