The Seven Days of Swiping, Day 6: Her, a Dating App's Valiant Attempt to Match Queer Women
Her tried to be an app for women to date. However, technology got in the way.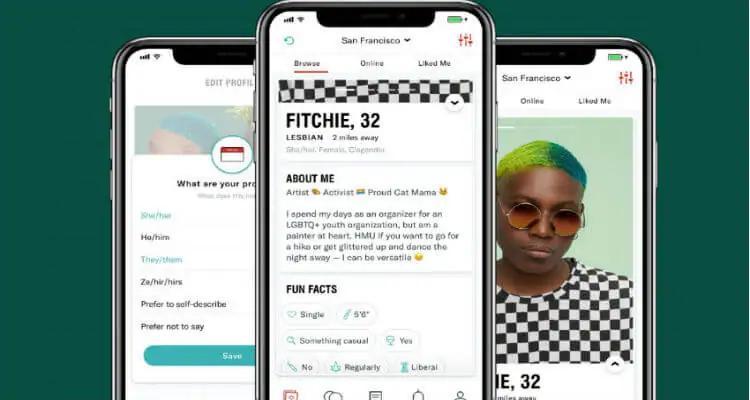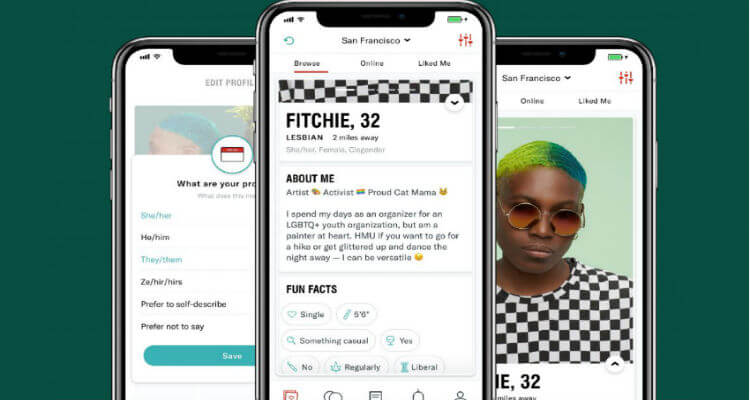 Her, originally called Dattch and then renamed in 2015, is a dating app that is important for women-loving-women (WLW) to know about. Started in 2013 by Robyn Exton, Her is an app that tried to stand out as more than just a female-Grindr, but rather become an app with its own identity. The app updates regularly, and has been recognized with grants and funding, and is accessible in 55 countries.
What is Her?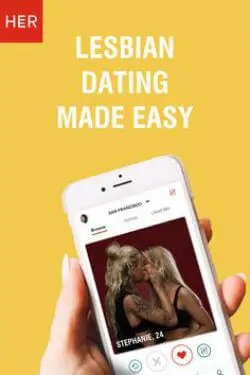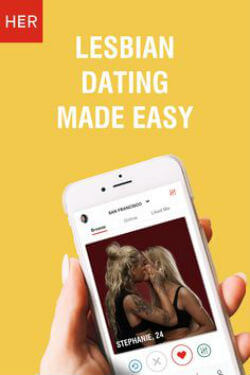 Her operates similarly to Tinder. Users swipe right or left on women they are interested in and, if two people swipe right, they can start a conversation.
What is unique about the app is that cisgender men are not allowed to create profiles, so everyone using the app identifies as a woman. This creates a safe space for bisexual, lesbian, and trans women, as people on other apps will often harass women who indicate they are WLW, asking WLW to join in a threesome, or be a third in a relationship.
According to the app's website, there are nearly 4 million users worldwide. Although this does not rival Grindr's userbase of almost 30 million users, the two serve different communities.
Why should you use Her?
Her is the app that, of all the WLW dating apps, has the most coverage and the most usage. With Grindr dominating the public consciousness for same-sex dating apps, it is important to engage with dating apps that service communities you overlap with.
However, sometimes the only technology servicing a community is not the best option, and we want to recognize apps that can serve communities well and apps that serve communities poorly.
Below, we cover the positives and negatives of using Her, and whether or not you should be creating an account on it, too.
The positives
1. Options to express who you are
Similar to Grindr and other dating apps, Her has a variety of options for users to express their identity. Her allows users to identify among a diversity of sexual orientations and gender pronouns, with 15 sexual orientations and pronouns you can enter on your own.
While this is something that has become the norm in the dating app world, we are unfamiliar with many apps beyond OkCupid that allows for this level of personal customization, unless people write it themselves in their bio.
2. Data security
As far as our research could tell us, Her has not gotten into trouble alongside other apps on counts of data insecurity. This is important for us to point out, as our Grindr article went in-depth on why data security, especially for non-heterosexual people, is important worldwide.
We still want users to be wary about what information they make public when using a dating app. However, Her has not sold user data at the time of writing, making it objectively safer to use from a data point-of-view. We will go in-depth on how it is unsafe for interpersonal use in the next section.
The negatives
1. Glitchy Interface
While many of the dating apps we have covered have been around as long as Her, only Her suffers from being almost too glitchy to use.
In terms of dating apps, being glitchy means that the app functions poorly and will get in the way of matching with people and messaging others. This can mean that the same profiles are shown multiple times, or that messages don't always go through.
If an app shows the same profiles multiple times, it is anyone's guess what happens if you swipe right both times, right and left once, or left both times. But it also wastes time that could be spent going through new profiles.
This also gets in the way of determining if a profile is real or fake, because fake profiles will often use the same pictures stolen from online, but different names to get people to swipe right on them.
Glitches would not disqualify Her outright if Her had no fake profiles, but as we also saw while using Her, fake profiles are also an issue.
2. Fake accounts
In our article on Tinder, we discussed how Tinder has gotten better at deleting fake profiles. The dating app also made it so users have to put in either a phone number or a Facebook account to make an account.
Her has not added any protections against bot accounts, and even for the accounts with real people behind them, there are no protections for the users. If it is so easy to create a fake profile, then surely it would be easy for someone to pretend to be a woman to attract someone.
This is a huge issue. The danger of fake accounts is something we covered in our Grindr article, because people can lure users to dangerous places to assault them.
While there are no stories about violence happening specifically from Her, one article from CNN suggests that the dangers against dating app users are so pervasive, especially for women, that dating apps should start requiring background checks for users.
More apps, such as Bumble and Grindr, are verifying users, where the user takes a photo of themselves and sends it through the app's facial recognition software. They cannot use a saved picture, so they must take a picture using their phone. This would go far in not only curbing fake profiles but could also protect users against unverified profiles.
3. A small userbase outside of larger cities
Even given these other issues, Her might still be worth using if there were real people using the app.
Her wanted to fill the niche for queer women that Grindr had filled for queer men, but 2013 was a different time for dating apps. Queer women were already using Tinder and Bumble, and Her had trouble standing out because it was another swiping app.
Her would still gain a small population of people who were interested in using a WLW app, but if you live outside a large city, you will have trouble finding many active or real users.
Solving the first two issues might improve Her's population of users. The problem is cyclical, though, because it costs time and money to make these changes, and the app is not experiencing the engagement necessary to make these changes.
While 4 million people may seem like a lot, Hinge's success with a similarly sized userbase comes from it being a subsidiary of Match Group. Her, on the other hand, is not owned by a larger company.
Her has survived on donations, grants and investors, but the money the largest investment was only $1 million, which is much lower than what a company would need to make the sweeping changes we suggested.
Stuff you should know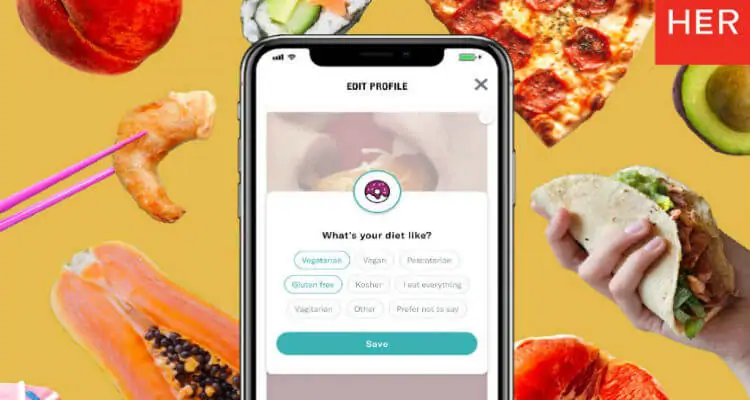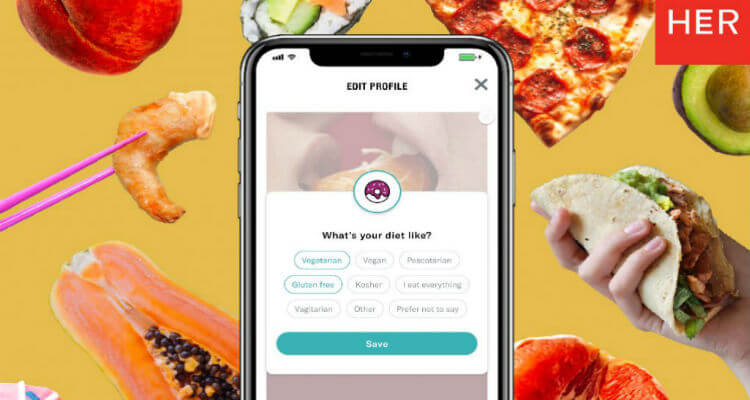 We spoke to someone familiar with WLW dating apps for this article
You may have noticed that the person writing this article is a cishet man. This article was written after consulting with someone who has used Her, as well as Tinder and Bumble. The opinions and views expressed above are based on the information we received from this person.
So, should you use Her?
In the other reviews we have done so far, we have been able to pick out reasons why an app should be used, even if it is for only a small part of the population. However, based on the information we received from someone who has used the app and our own conclusions, we are unable to recommend Her to anyone.
The population of the app is too small to generate any meaningful relationships, and other dating apps like Tinder and Bumble have advanced to the point where WLW can search for women specifically.
Because Her's interface is just like that of Bumble or Tinder, we think these apps will give users a similar experience to Her, but will actually create better connections. According to the Her user we interviewed, she used Her for two months and only went on one date, and had a much better experience using Tinder instead.
Overall, we think that a WLW app deserves to exist, and we want the best for both our readers and the WLW community overall. We just think Her misses the mark and that the community deserves better. Tinder and Bumble can act as a stopgap until this happens, and WLW should look toward other companies trying to make a WLW dating app happen.
Have you used Her? What were your experiences? Have you used another WLW app that you think we should cover in the future? Let us know in the comments section below!
Image source: weareher