Stunning Sexbots, Love Dolls, and a Ripped Male Hot Cop at AVN 2020 [PHOTOS]
Smart and realistic sex dolls wowed the crowds with their looks and robotic enhancements.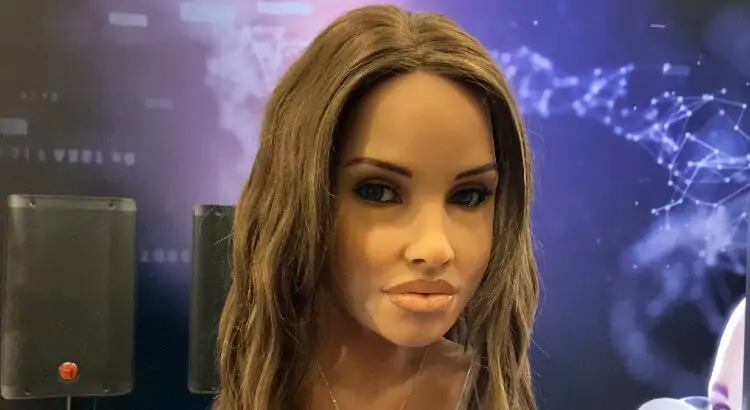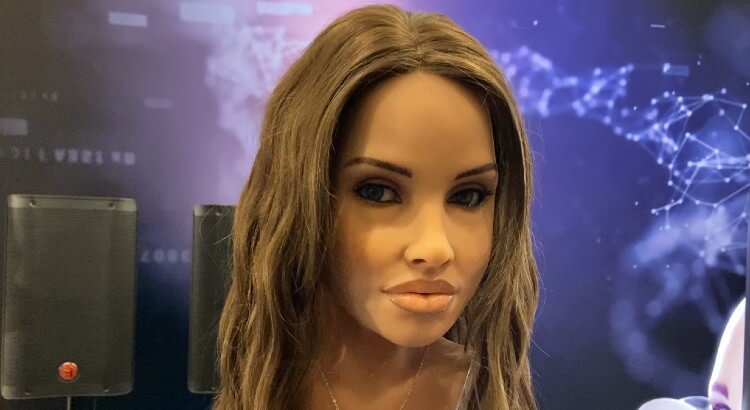 Once again, sex doll and sexbot exhibitors showcased their latest creations at the AVN Adult Entertainment Expo in Las Vegas in January.
No, there weren't as many artificial lovers on display as in previous years. But the Future of Sex team snapped a lot of photos, nonetheless, and the smaller selection didn't disappoint.
Peruse the media galleries below to view all the stunning synthetics featured at the annual sex show.
RealDoll's talking robot and love dolls
Seeing industry leader Abyss Creations and its Realbotix sexbot Harmony at AVN was a welcome surprise. The renowned sexbot company hadn't made an appearance at the event for at least two years, which made viewing the talking gynoid all the more exciting.
A new male love doll named John also showed off his ripped abs while dressed as a hot cop.
Read more: Celebrity Doppelgängers, an Oral Sexbot, and More Lifelike Sex Dolls at AVN 2019 [PHOTOS]
Dukes Dolls: Smart, sexy, small
At the Dukes Dolls booth, the adult performer Scarlett Fever posed next to a lifelike replica of herself.
Fever explained that the sex doll comes in both regular and smart versions, with the latter equipped with 25 different phrases in English and Spanish. The smart doll whimpers and moans in response to various forms of touch. These sounds can also be customized to your liking.
Dukes Dolls also sells miniature love dolls, that while small can still function similarly to flashlight-style male sex strokers.
Read more: Dolls! Dolls! Dolls! Sexy Synthetics at the 2018 Adult Expo in Las Vegas
XR Brands presents Jesse Jane doll
Pleasure product company XR Brands featured its lifesize sex doll replica [NSFW] of famous adult performer Jesse Jane.