Celebrity Doppelgängers, an Oral Sexbot, and More Lifelike Sex Dolls at AVN 2019 [PHOTOS]
Media galleries show increased competition among sex doll sellers.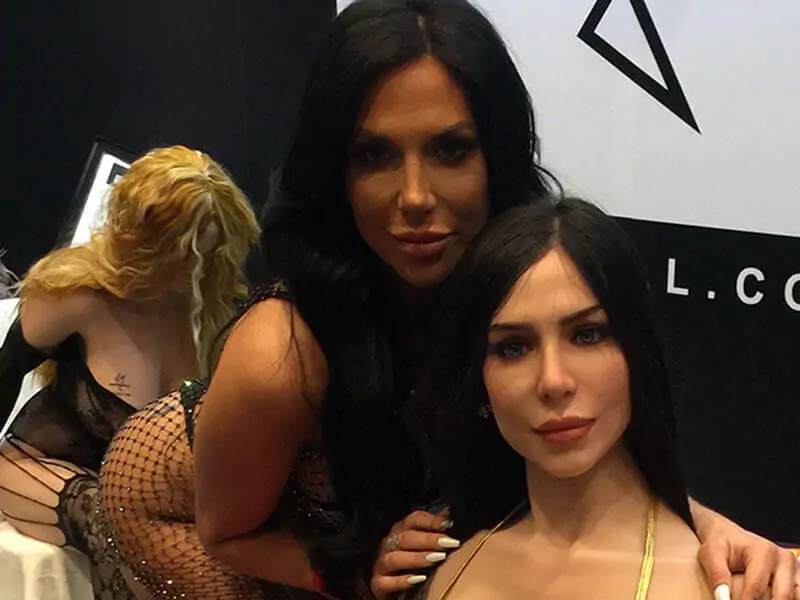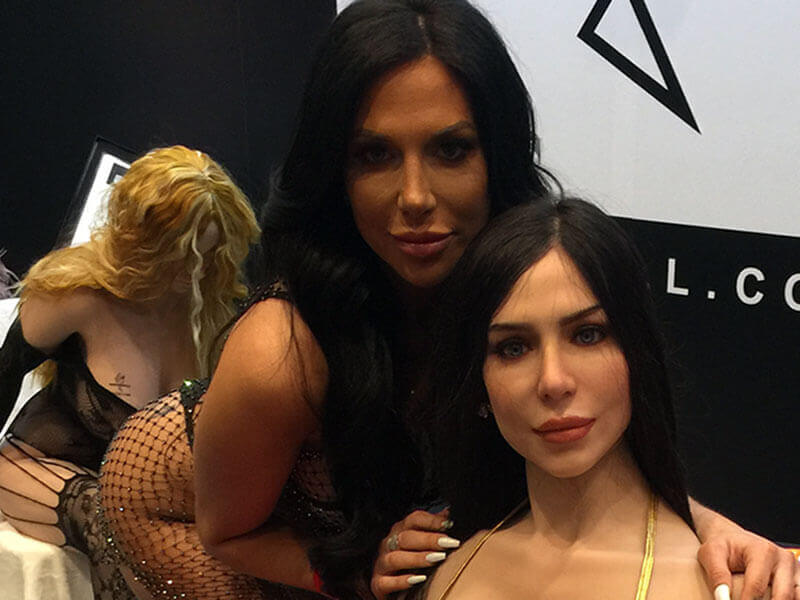 If you think the development of sex dolls and robots is just a trend, then you're sorely mistaken. And we've got the photos to prove it!
Love doll vendors flocked to the AVN adult expo in Las Vegas last month to display their artificial companions. While last year's show featured various synthetic beauties, the dolls and robotics on display at the 2019 event revealed more imagination and progress on behalf of designers.
Sure, last year featured Z-onedoll, an animatronic sex doll that heats up to body temperature and talks. But this year an oral sex robot that specializes in fellatio raised the stakes. Competition to deliver incredible fantasy experiences is also ramping up, thanks to new partnerships between VR  companies, love doll manufacturers, and adult performers.
Enamored by adult stars Penny Pax or Jaclyn Taylor (pictured above)? What about delectable TV characters from 2 Broke Girls or Game of Thrones? If you scroll below, you'll be in for a real treat!
In terms of diversity, our editor saw just one male sex doll on display but didn't see one last year. The proportions, sizes, and portrayed ethnicities of the dolls were also largely the same, with most dolls presenting as Caucasian or Asian.
Each photo gallery below showcases the love doll and sex robots at different company booths. Click on each photo for an expanded view.
MISSDOLL oral sex robot
MISSDOLL is a company that sells various types of synthetic lovers, including a voice-controlled oral sex robot. A wearable masturbator cup attaches to the sexbot's mouth, enabling hands-free pleasure.
Below you can view a NSFW video showing the action. Note: The robotic fellatio begins at the 29-second mark with a realistic-looking dildo.
We're putting together a media gallery of the love dolls and sexbots we saw at AVN.

In the meantime… what do you think of the Oral Sex Robot from @loveMISSDOLL ? WARNING! The video is NSFW #sexdolls #sexrobot pic.twitter.com/eqGUjzxsD0

— FutureofSex (@FutureofSex) February 5, 2019
MISSDOLL and PVR
MISSDOLL and virtual reality porn company PVR banded together to create the Super Star sex doll line. Not only do they sell replicas of performers Penny Pax and Jaclyn Taylor, they also sell the experience of being with them in real life. The Super Star line integrates with the PVR virtual reality headset, so just imagine the possibilities!
Sexyland Dolls
Based in China Sexyland Dolls has created dead ringers for Khaleesi from Game of Thrones and busty Max from 2 Broke Girls. Don't believe us? Look above and count how long it takes you to spot the TPE imposters, dubbed Evelyn and Ms. M.
Pipedream Ultimate Fantasy Dolls
The Adam & Eve booth showcased Pipedream's award-winning sex doll line Ultimate Fantasy Dolls. It won Sex Toy Brand of the year at the 2019 XBIZ Awards.
WM Doll
The WM booth brought the only male sex doll to AVN, as far as we could see. At the booth, Randi Ragsdale of Real Love Sex Dolls told Future of Sex about 8% of her sex doll sales are for the male model.
What's more interesting is she said 20% of her customers are couples who want to bring more spice into the relationship without drama. We've reported before about couples who enjoy sex dolls.
Smart entity doll
Shuntai Intelligent Technology Ltd. presented various pleasure models, including its "Smart entity doll" that apparently flirts and comes equipped with artificial intelligence. Unfortunately, we did not see an in-action demo so can't vouch for its functions.
1AM USA Love Dolls booth
The 1AM USA synthetics were back again this year.
MEDIA GALLERY AVN  2018: Dolls! Dolls! Dolls! Sexy Synthetics at the Adult Expo in Las Vegas
Image sources: Jenna Owsianik