Sex Tech at CES 2016: Erotic Innovations Aplenty
The consumer tech event showcased adult products and their growing acceptance.
One of the key places for developers to show off their new tech products is at the annual Consumer Electronics Show (CES) in Las Vegas. This year's event, which ran from January 5 to 8, was particularly interesting for those intrigued by sexual technology. On display weren't just exciting new devices, but also a new acceptance for adult sex and wellness products.
OhMiBod
Sexual health and pleasure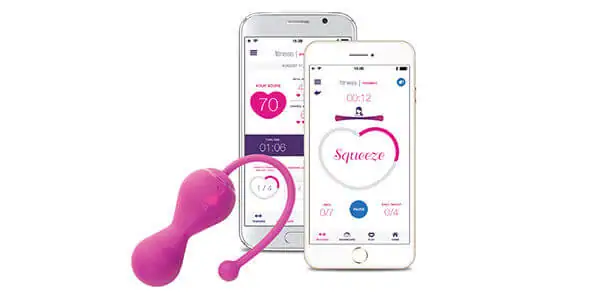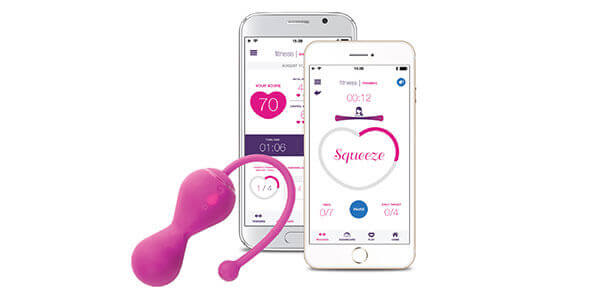 At CES, OhMiBod demonstrated its Lovelife Krush, an insertable device coupled with a smartphone app allowing women to exercise their kegel muscles in hopes of improving their sex lives. Additionally, the Lovelife Krush can also be used to help women with bladder control concerns by strengthening their pelvic floor muscles.
Garnering significant praise, the Lovelife Krush also received tech website Engadget's Best Digital Health and Fitness Product award. 
OhMiBod also showed off its recently launched OH-DOMETER. An interactive app synchronizing with OhMiBod's personal sex devices, the OH-DOMETER experience begins with couples digitally linking to each other within the app. After connecting, they can then send each other all kinds of virtual connections, including pictures, text messages, and voice notes.
Plus, and here's where things get physical, the OH-DOMETER can also transmit a wide variety of commands to an OhMiBod vibe, thus allowing the user or a partner to activate it. The app can also document the vibe's usage and even orgasms to track, and hopefully help in understanding, the user's unique sexual response cycle.
B.Sensory
Adding a physical thrill to erotic ebooks
Personally, it was thrilling to see the French company B.Sensory get a lot of attention—even garnering a CES 2016 Innovation Award. Given by CES itself to companies demonstrating superlative engineering and design, the nod went to B.Sensory's smart vibrator, the Little Bird, which synchs up to erotic books.
To use the system, all is needed is to couple the Little Bird to the app via Bluetooth, and then select a specially coded work of sexy literature. Once linked, preset vibration patterns can be triggered while reading by shaking or even blowing on the screen of a smartphone.
CEO and founder of B.Sensory Christel Le Coq told eroFame she is proud Little Bird had been honored by the Consumer Technology Association and industry experts. "This award rewards all our efforts to create the Little Bird, a high-quality, beautifully designed and innovative product offering a real personalized reading experience," she said.
Nuelle
Technological viagra—for women
Nuelle, a sexual wellness company focusing on women's health, displayed its own approach to sexual technology at CES. Designed to assist women with sexual arousal difficulties, its product Fiera uses vibration as well as gentle suction to create slow, gentle stimulation on a woman's genitals.
The Fiera, and particularly the approach behind it, addresses a largely under-recognized need in sexuality products. Most devices are designed with a goal toward fast, efficient orgasm. The Fiera, on the other hand, was created as an aid, not for climax, but to help women in the early stages of sexual excitement.
#
While companies like OhMiBod, B.Sensory, and Nuelle did receive great exposure at CES, it's important to note that this is a recent development.Though it may have been a long time coming, the acceptance of sexuality-related technology at this year's CES was impressive.
As OhMiBod's founder Suki Dunham told Engadget: "We all know that this technology, all these technologies, are becoming a part of every part of our lifestyle, whether you're listening to music or you're cooking, or whatever it is you're doing in your world, so why not have sex be part of that?"
That sex tech is beginning to receive the respect it deserves says a lot about the professionalism and diligence of the developers. But, even more poignantly, it's hopefully a sign that sexuality, eroticism, and pleasure—at least in regards to technology showcases—is perhaps finally losing its stigma.
Image source: Fiera For Her and OhMiBod