The State of Play in Sex Tech Part 1: The Shape of Things to Come
How the industry can evolve by focusing on its users and consumers.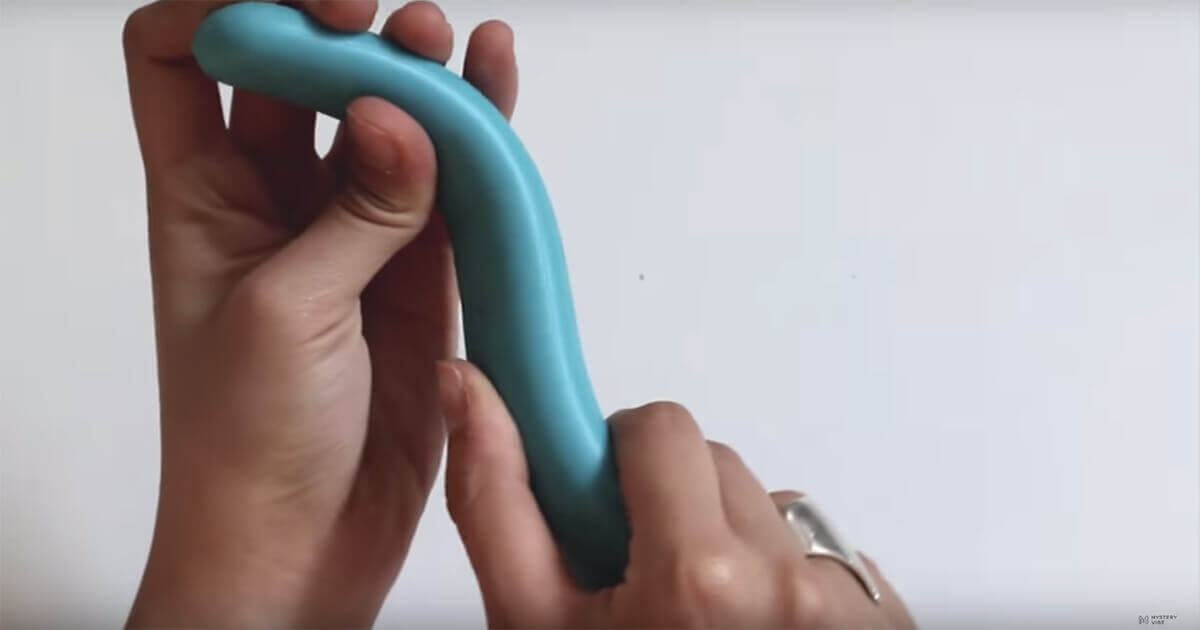 Things are changing for sex tech. Where one may expect laughing-behind-the-hands reportage of people getting their jollies online and remotely, the tone and language used are edging rapidly toward openness, acceptance, and a sense of normality.
With this loosening of the leash slowly being granted to sex tech, it's increasingly near moment in the sun needs to come with new developments, new ideas and a sea change in how sex tech's consumers interact with their products of choice.
These new developments—as you will find out—belong in the realm of focusing on both the user and the adaptability of the latest sex tech innovations. The future of the industry lies in listening to and aiming toward the specific demands of the consumer.
But don't just take our word for it. Future of Sex caught up with MysteryVibe co-founder Soumyadip Rakshit to discuss just what the sex tech industry needs to capture the hearts, minds, and other parts of the body of people worldwide.
.
Good vibes and glad tidings
MysteryVibe is the creator of the Crescendo, a toy that bends and holds any shape you want, favoring user adaptability over other factors. It also allows the user to create their own personalized vibe patterns to suit their moods and desires.
Spending over seven years on the front lines of sex tech has given Rakshit the experience and insight into an industry that is not strictly changing with the times, but setting the clock itself instead.
"Having been closely involved with sex tech since 2008, every year is becoming more liberal and it is doing so globally as opposed to one country after another," he told Future of Sex.
"In terms of it becoming 'bigger and better' then I would say that yes this has been its best year… but I tend to think about it more in terms of wait until 2018…wait until 2020; think how good it will be then."
The forward-looking approach has served sex tech well—it is the sector's modus operandi after all—and even in a year that has seen incredible innovation from the likes of Comingle, Kiiroo's Onyx and Pearl, Orgasmatronics, Inc., Doxy, DAME Products and a lot, lot more, the promise of what's to come in 2016 and beyond is tantalizing, to say the least.
Man and machine: getting the perfect combination
Rakshit believes the future of sex tech lies beyond software. The focus should be pointed toward not just hardware, but the user. Adaptability and user interface—and the ease with which people can pick up and play—are what sex tech needs to focus on to carry on its amazing work.
"A lot of what I love about modern-day sex tech—such as the work of Orgasmatronics, Inc. for example—is focusing on how we can understand the human body; how can the human body feedback to the toy and have a feedback loop on pleasure," he said.
"What we did with Crescendo was look at the shape and how it can be adjusted and adapted. It was something we felt was missing—certainly from a hardware point of view—and a lot of the other sex tech companies that I love focused more on the software side."
If sex tech is to make its biggest leap yet from now and in the years to come, it must learn from the "mistakes" of the past; that is to say not focusing more time and energy on making devices that adapt to the individual, instead of the reverse. It's what Rakshit, MysteryVibe, and their contemporaries are working toward and the code they hope to crack.
Sex tech: bending to the will of the people
As popular, recognized, and enduring as the big players on the sex toy market are—Rabbit vibrators come to mind here—they are hamstrung by lack of adaptability and consideration for the rich tapestry of human size, shape, and preference.
"One of the things we realized is that very often the user is not at the center of the product's design," Rakshit said.
"What I mean by that is—for example—the shape of the body is different for all kinds of people. I would say that the most common and popular sex toy in the world is the Rabbit, which is great but fixed in one shape, one position.
"…and so you're dealing a very specific shape for a huge population of users. Look again at cucumber-shaped toys; very popular but again, a fixed position for large numbers of people."
There is a gap in the market. Thanks to sex tech and the newest wave of innovators, that gap can be any shape you want. Sex tech "must be at the forefront of empowering technology," says Rakshit.
"We can learn from smartphones and how their UI's and functions allow the user to adapt and personalize the hardware as much as possible. If we can consistently extrapolate and take that ideal into something as already personal as sex, then the empowering technology will simply allow the user to enjoy the device more, as opposed to pushing lots of buttons and dealing with screen after screen of information."
With the practical and philosophical modes of technological empowerment beginning to seep through into other areas of our lives, then why not sex tech?
Bending to the will of the people can be construed as a sign of weakness in some quarters. Were a politician or similar authority to do so, their position and respectability could potentially nosedive.
Of course, things are vastly different in sex tech. MysteryVibe and their contemporaries are not simply giving in to market forces, they are using their technology to grant sexual empowerment and freedom of expression to those who feel they are not represented well enough in such terms. The market is being created right in front of your eyes. It is the perfect model of what sex tech is and can become.
Image source: MysteryVibe