Lovense CEO Calls on Major Sex Toy Companies to Form Advocacy Group
Is a united front the way to fight stigma and censorship facing the industry?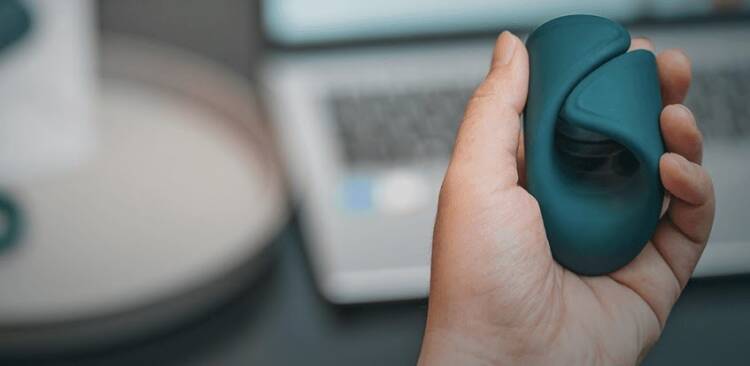 As part of our ongoing Future of Sex Expert series, Lovense CEO Dan Liu shares what to expect from the sex tech industry in 2022.
In terms of products, we expect more integrations of smart sex toys with other high-tech industries. It is definitely worth waiting for more new projects that integrate sex toys with multimedia, gaming, VR and AR content. Recent projects like our collaborations with 3DXChat [NSFW] and WildLife have aroused great interest from the gaming community.
In addition, we notice a trend in the convergence of the health and wellness industry with sex tech. Interesting ideas and solutions in this direction are gradually beginning to appear. Lovense is also working in this direction and I hope next year we will be able to present something amazing to the market.
As for the sex tech market, I would expect new mergers and acquisitions as well as partnerships. The market is growing at a tremendous pace. The major players have become large and wealthy companies and are investing heavily in new products and services. Competition, as a result, is becoming much more fierce. Against this background, acquisitions or consolidation trends will only grow.
'Massive offensive' against adult content market
I would also like to share my observations about what is happening in the adult content market, with which all sex toys companies are intertwined.
The year 2021 marked a massive offensive by governments and financial institutions against creators and distributors of adult content. The issues faced by Pornhub, OnlyFans, and AVNstars are certainly troubling to see.
Google has also recently tightened the rules for advertising sex toys. For us and for the industry as a whole, these are unpleasant signals. After the explosive growth and significant destigmatization of sex toys that occurred against the background of the pandemic, it was as if we started to roll back.
I think it's time for the major sex toy companies to create an advocacy group to fight against stigma in a consolidated way, to educate and explain sex tech to various social institutions and the general public, and to settle patent and other disputes in a peaceful, pre-trial manner.
Related Read: New X-Rated RPG Can Be Synchronized with Lovense Toys