Cindy Gallop Tells Sex Tech Brands to 'Take Yourself Out of the Shadows' Despite Threat of Online Censorship
Pandering to sex-negative social media sites can make brilliant ideas turn bland, says advertising powerhouse.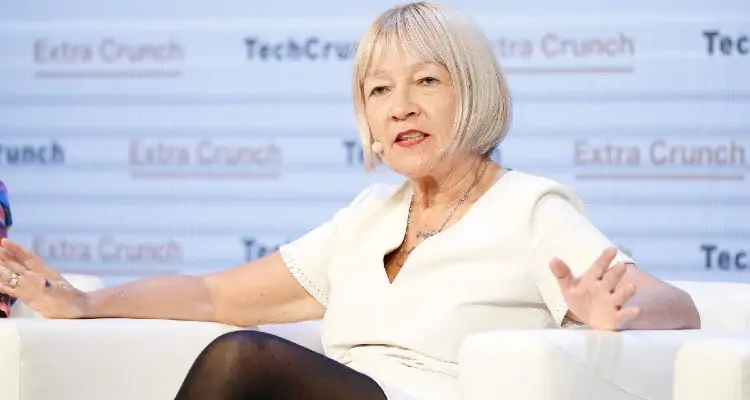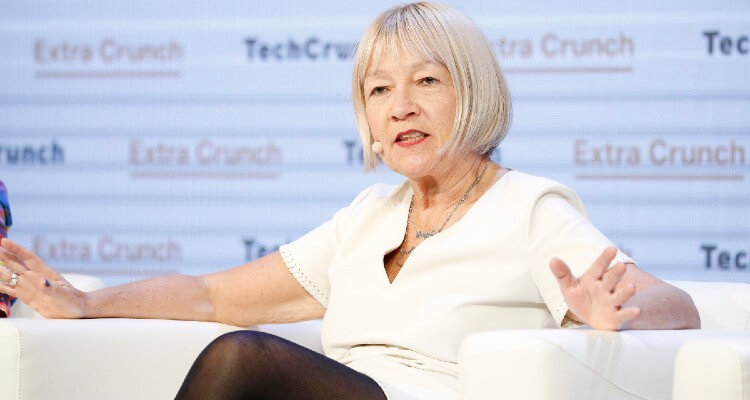 Growth estimates of the global sexual wellness market are on the rise.
Most recently, a report by Stratistics MRC predicted the market to reach a valuation of $123 billion by 2026. Yet the businesses catering to its growing demands face incredible barriers as a result of unfair discrimination and biased censorship.
Sex tech companies, a large sector within this market, are at the forefront of the fight against online censorship. Their businesses, merely by the nature of their products, face several issues when it comes to advertising, selling, and posting on most mainstream social media channels.
But when and how certain regulations get applied is ambiguous and, according to many of the women-led sex tech companies, sexist.
Cindy Gallop, an advertising expert and the woman who coined the term "sex tech", has been confronting censorship issues for more than ten years as she's tried to sell, advertise, and process payments for her own company, Make Love Not Porn [NSFW].
According to Gallop, these obstacles have far-reaching effects beyond just making business operations more difficult.
"People, founders, operating around anything having to do with sex will unconsciously internalize—without even realizing their doing it—society's disapproval of what they're doing in a way that negatively impacts your ability to do business and the kind of business that you want," Gallop said.
Facebook's oppressive shadow on female sex tech
Facebook's ad policies, for example, prohibit "adult products or services" from advertising. But here is where the inequality lies: erectile dysfunction medications and male condoms get away with being considered products for "family planning" or "contraception," two acceptable categories for advertisements.
Products sold by female sexual wellness companies, on the other hand, are considered solely for sexual "pleasure" or "enhancement," and so they are prohibited.
Instagram, owned by Facebook, is another battleground where sex tech businesses struggle to promote their products, educate, and connect with their customers. And now, with the app's new marketplace feature that launched last year, they are also facing difficulties selling their products.
The latest Instagram Commerce Policies state, "Listings may not promote the buying, selling, or use of adult products or services" and "Listings may not position products or services in a sexually suggestive manner."
But what is unclear is exactly who decides what is considered "sexually suggestive," an extremely subjective experience.
Examinations into Instagram's algorithm also reveal how the process used to find and target accounts they deem in violation of their guidelines disproportionately target marginalized communities.
Banning sexual expression and women's sexuality

Using certain hashtags can also make it more likely that the algorithm flags your account or you get "shadowbanned," which means your Instagram account won't appear in searches. People will have to find your account from an external link in order to be discovered.
Commonly targeted hashtags include #lesbian, #bi, #curvy, #bodylove, and even #women.
Artists, sex workers, sex educators, and even body-positive models are other folks who face censorship issues online and who rely heavily on technology and social media to run their businesses.
Rebecca Crow (@riotsandcrows) is an artist and activist who staged a protest in late January outside of Instagram London's headquarters and had her account with over 700K followers deleted just days afterward.
Even the hugely popular indie erotic filmmaker Erika Lust (@erikalust) has had to overcome censorship and often speaks out against it. 
In an Instagram post, Lust wrote, "The threat of silencing and censoring of women online will have far-reaching and harmful repercussions on how women fully exercise their right to participate in offline, public life. We must continue to expose and defy the #biasedbanning from monopolistic private tech companies in order to make a change."
How to combat censorship?
Overcoming censorship online is no easy feat, physically or emotionally.
One approach a few early-stage businesses have taken is to concentrate on discreet design and obscure, minimalist aesthetics.
For example, a company named Maude that provides sexual wellness products including condoms, lube, and vibrators, could appear to an uncareful eye as merely a candle company.
Disguising sex toys as "abstract paperweights" might be one way that sex tech companies can slide under social media's censorship radar.
But is that the best strategy for actually addressing the shame and stigma of sex and sexuality plaguing our society?
Cindy Gallop warns sex tech industry leaders not to lose sight of their missions for the sake of ease or conforming to existing societal norms (if they are unjust).
She has seen "brilliant ideas" turn "quite bland" for the sake of appeasing the masses or perhaps satisfying investors. But her favorite piece of advice to give founders is to "take yourself out of the shadows."
"If you concept and design a venture around existing societal bias and prejudice, all you do is reinforce it. I refuse to bow to existing bias and prejudice because I'd rather change it," Gallop said.
It is no doubt that the sex tech industry currently stands united opposite the big tech giants in the battle against online censorship.
Now, it is just a matter of figuring out the best tactics to overcome efforts to muzzle healthy and diverse sexual representation.
Image sources: TechCrunch, CindyGallop/Twitter