Facial Recognition Technology Lets You Find Your Erotic Doppelganger
Cam site searches its model database so you can hook up with a lookalike.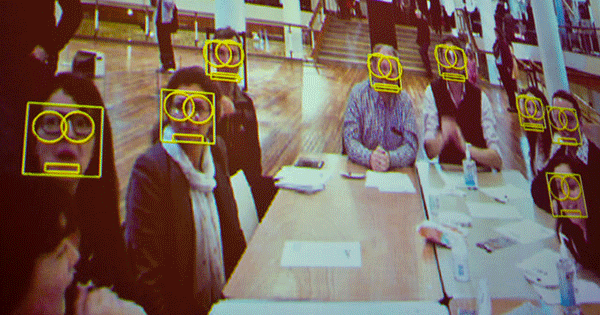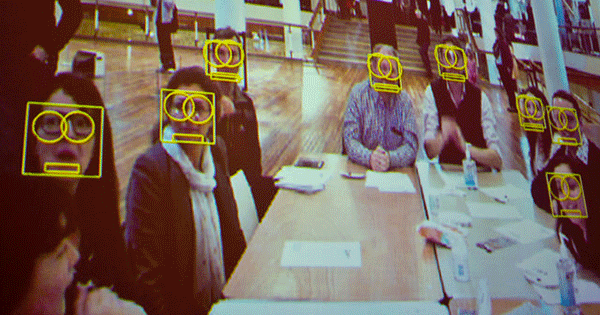 It's really one of those "why didn't I think of that?" things.
Someone at the erotic live cam search engine site Magacams.me [NSFW] had more than likely heard of facial recognition. Then, no doubt with an ah-ha moment, they realized that it could allow anyone to upload a picture of their choosing to find a match against all their existing webcam models.
In short, it's now possible to view an racy webcam show with someone who looks like yourself—or anyone else for that matter.
Finding faces
Facial recognition has been around for quite sometime, with early work being done on the field back in the mid 1960s. But with the coming of higher-resolution imaging systems (meaning more detail), along with more sophisticated programing, facial recognition has improved its accuracy considerably.
The principle is actually relatively simple: a camera scans a face, or the image of one, breaks it down into its component parts, and then compares that against a database looking for a match.
Everyone seems to want to know yours
Facial recognition is something a lot of people are interested in, and that governments are as well should come at no surprise. However, many social media platforms—such as Facebook—and advertisers are pouring serious research money into the technology, hoping someday to track not just your face, but to target you with whatever advertising or other media the want.
Naturally, this is something that a whole other group of people are concerned about, including the Electronic Frontier Foundation (EFF) and the American Civil Liberties Union (ACLU)—to name just two. So far, however, the field is still a bit of a battleground: one side concerned about the right to privacy and others seeing facial recognition as a useful tool in identifying individuals for serious security concerns—or just to sell soap.
The search for me
Using a less-than-flattering selfie I found the results to be pretty, well, generic: more than quite a few guys with glasses, some with white beards, and a more than a fair share of hair-disadvantaged gentlemen. The most, according to the site, they could find was someone with a 45% match. I'd hardly say any of them possessed my innate, and if I may be so bold, magnetic sexuality.
Going back to the folks at Magacams.me, your intrepid reporter decided to follow in the footsteps of The Next Web and try to find my own doppelganger—all for the sake of journalistic experimentation, you understand. Yeah, that's it. Nothing else. I assure you.
But, still, that the site managed to break my shot down into these components and compare them against their database, and in a matter of minutes, is still pretty staggering.
I considered submitting a picture of Donald Trump but, thankfully, didn't go through with it.
Trying a polar opposite, I next gave one of my heroes a shot. Alas, Albert Einstein only got me more generic old men—though in poses and behaviors that would have made the founder of modern physics blush.
Finally, and feeling more than a bit silly, I uploaded a shot of another icon, but I guess either the system couldn't handle it or there really isn't anyone out there doing sexcam work who looks like the statue of liberty.
On the face of it
In the end, when the jokes are put aside, we come to an essential question: do you own your own face? What Magacams.me has done isn't really all that special: the technology is out there, the genie is out of the bottle.
Other sites will be following suit, if they haven't done so already: allowing you to find movies, TV shows, book covers, and then security cameras—all where you, or anyone else, might appear.
In today's world, where fear far too often seems to trump civil rights, we can only hope that when we stop laughing at sites like Magacams.me we wil begin to realize the seriousness that underlies it all—and that the face we put forward should always be ours to share, or not.
Image sources: Southbank Centre, Orren Jack Turner