Sex Tech That Made the 2010s Climax
Innovation exploded and changed the way we think about human sexuality. 2020 promises to keep it coming.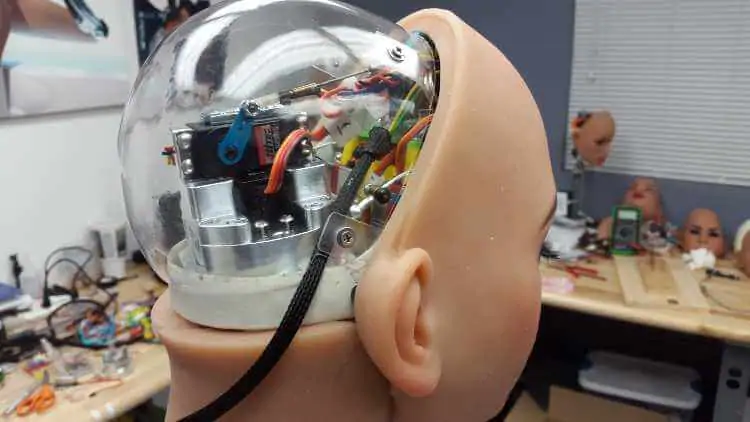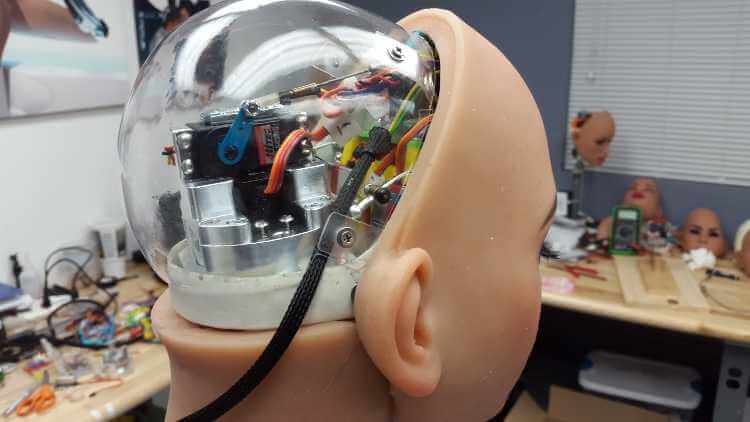 Sex robots, remote sex, and more inclusive pleasure—oh my!
This past decade has taken sex tech out of the shadows and pushed it into the mainstream more than ever before, leading to new breakthroughs and controversies alike. Here, Future of Sex looks back on a monumental decade in sex technology and takes a look at what might be making us roar in the '20s.
Here are our top ten sex tech moments of the 2010s. Because sex tech has something for everyone, it's in no particular order:
1. Harmony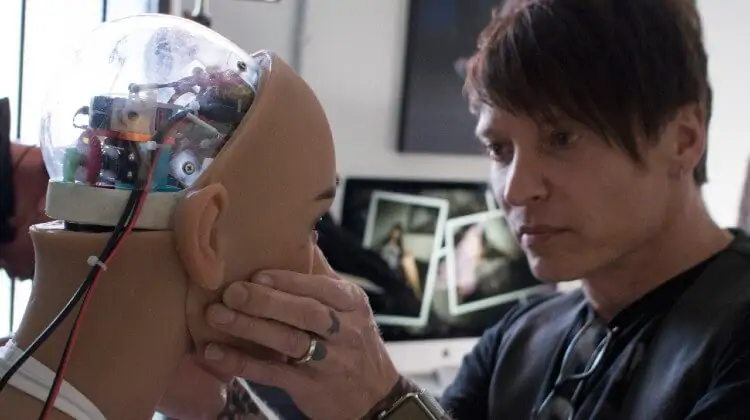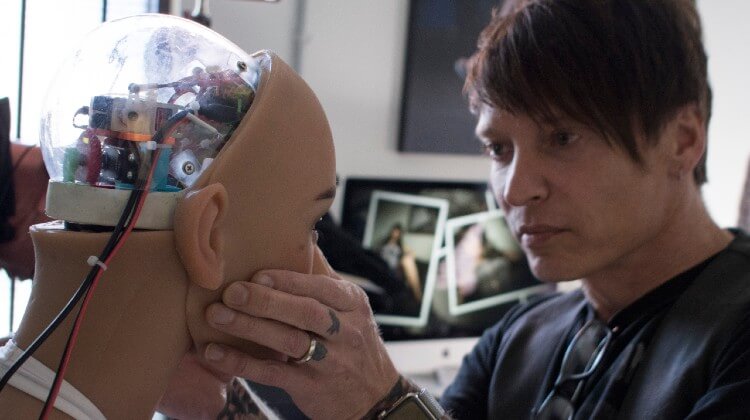 Just two years ago in 2018, Forbes deemed sex robots "the most disruptive technology we didn't see coming."
While silicone sex dolls have been made since the 1990s, sex robots burst onto the scene in 2017 in the form of Harmony, created by the company sex doll company RealDoll. (There have been, however, other controversial contenders who tried to enter the sexbot space earlier.)
At first, the robotic and AI function that separated Harmony from her still-life peers worked to give her a personality. Harmony remembered birthdays, interacted with her owner and, based on these interactions, learned about their likes and dislikes.
However, it wasn't until 2019 that Harmony's AI expanded beyond her detachable head with the release of RealDoll's SenseX Sex Sleeve Bluetooth Insert. Harmony can now respond to human touch, allowing an interactive and immersive sex experience in which the user can elicit a response of pleasure from Harmony as the sleeve is connected to Harmony's head via Bluetooth.
Harmony currently sells for a base price of $7999 USD. The SenseX Bluetooth Insert retails for an additional $499.
Up next?
Like most other AI, sex robots are expected to only become more advanced, more realistic, and more customizable. As the market expands, sex robots will likely become more affordable, and therefore more widespread.
2. Loving for the long-distance era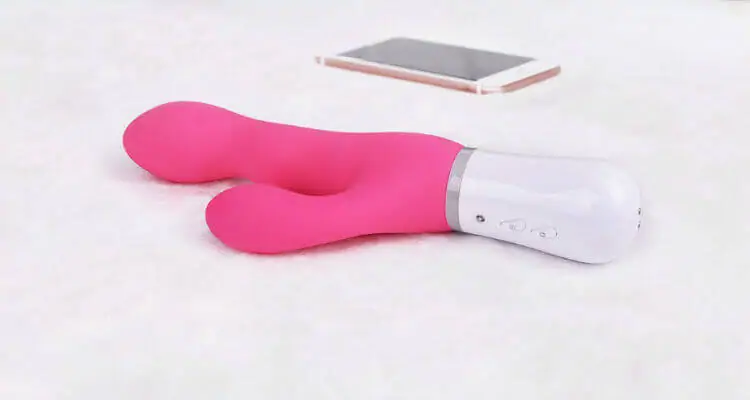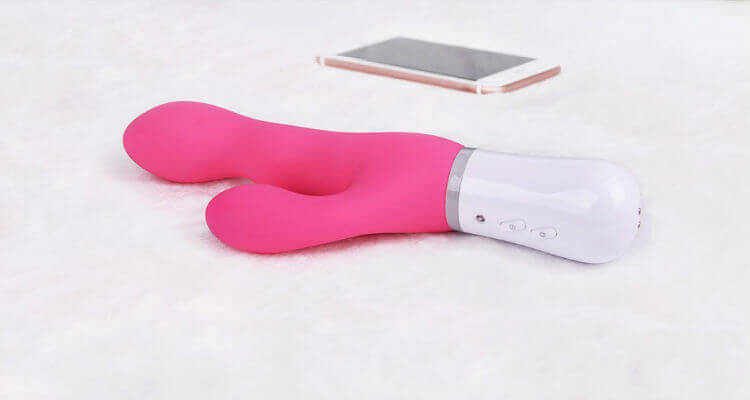 The 2010s were kind to long-distance lovers, bridging the gap between them one sex toy at a time.
Through Bluetooth technology, Lovense's long-distance toys communicate with each other via the Lovense app. The sex toys can be controlled remotely from anywhere, and, if both partners are using them at the same time, the way one partner uses their toy directly correlates to how their partner's toy will move.
This long-distance cause and effect is known as teledildonics, and the technology isn't just for couples. Sex workers such as cam performers have also begun incorporating the two-way responsive devices into their shows, offering a new mode of income.
Other industry leaders in teledildonics include Kiiroo and Fleshlight.
Up next?
Future of Sex predicts a lot more remote sex in the future.
By 2025, the Future of Sex Report predicts the incorporation of 3D body parts of your partner, complete with sensory feedback, making long-distance sex more realistic than ever.
It's also safe to say that with an ever-globalizing society, more people will partake in remote sex.
3. Gender-neutral sex toys
Our conceptions of gender and sex are evolving, so why shouldn't our sex toys keep up?
This decade saw sex toys move beyond gender, as a new category of unisex and/or non-binary sex toys emerged. The Crescendo from MysteryVibe offers a bendable and shapeable toy that can provide pleasure for any genitalia, and has won awards for its versatility. 
Up next?
Expect the 2020s to keep pushing back on our ideas of sex and gender, and for sex tech to respond accordingly. One way this could manifest is with sex tech turning its attention to other erogenous zones, like the simplistic yet versatile Vibe from Maude.
4. Womanizer's 'Pleasure air technology'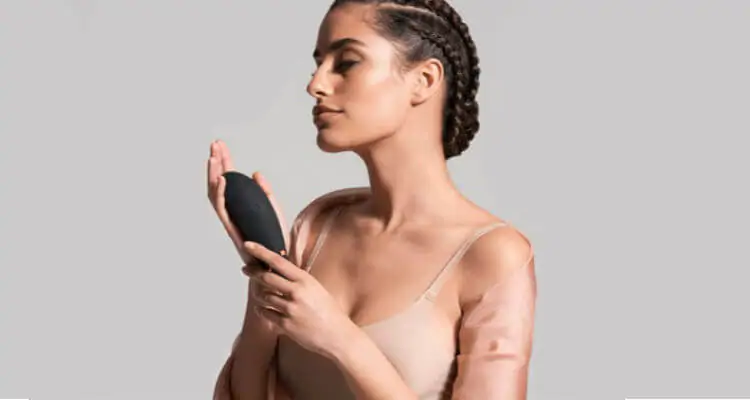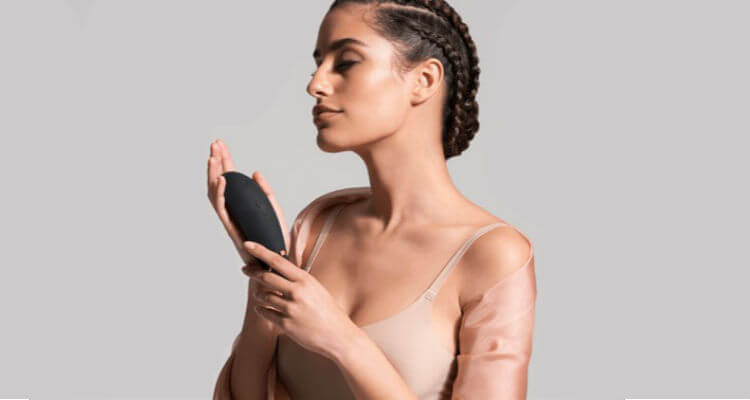 In 2013, Womanizer challenged the way we think about female sex toys by coming up with an alternative to the mainstay of sex toys—the vibrator.
As Refinery29 writes, the development of sex tech that explores women's pleasure in creative and innovative ways is a sign that ideas about female sexual pleasure are expanding, likely due to an influx of female-led, sex-positive sex tech endeavors. The Womanizer brings sex toys for women beyond vibration or penetration and instead uses air and suction.
Up next?
As sex tech expands, exploring new technological possibilities such as augmented reality or pleasure implants, standard conceptions of female sexual pleasure will be pushed.
5. Different approach to male pleasure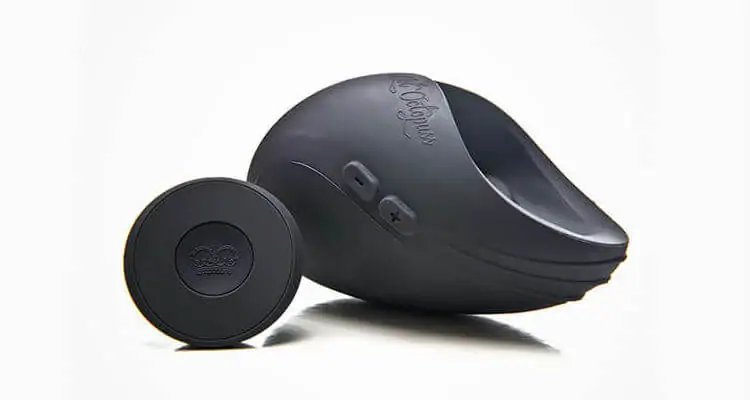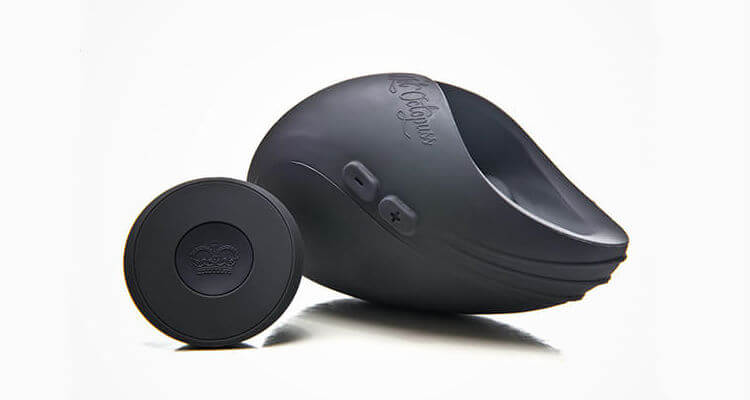 Made with men with erectile dysfunction or paralysis in mind, the Pulse Solo from Hot Octopuss was created in 2013.
The hands-free, wearable "Guybrator" uses oscillators instead of vibrations and expands male-focused sex tech to account for the fact that for many men, sexual pleasure may not always include an erection.
Up next?
Hot Octopuss showed us that sex tech companies are intent on expanding the male sex toy consumer base with creative and inclusive innovation. Expect to see more sex tech address a range of sexual needs and problems, as these issues become less taboo.
6. Sex tech breaks boundaries at CES
In 2019, sex toy company Lora DiCarlo's Osé—a robotic massager that combines G-spot and clitoral stimulation to provide its users with blended orgasms—won the Innovation Award in the robotics and drones category at the annual Consumer Electronics Show (CES).
Controversially, the massager was deemed "obscene" and as such, apparently failed to comply with the show's rules.
Up next?
After the controversy, CES decided to allow sex tech into its 2020 show, lifting a ban on such products on a trial basis. Sex tech breaking into mainstream tech spaces like CES indicates the industry is likely to continue to grow in value, reach, and innovation.
7. Wearable sex tech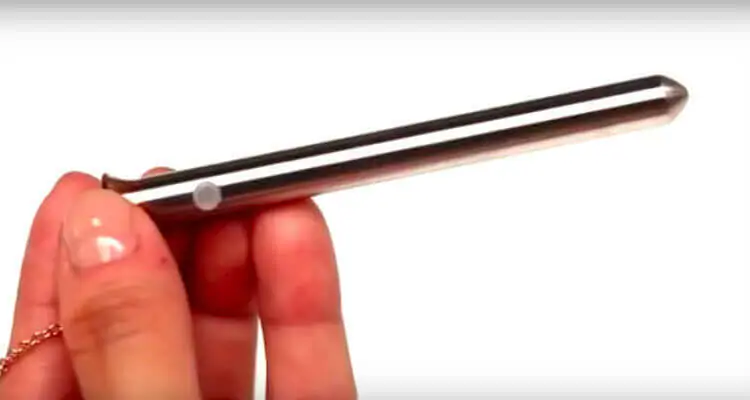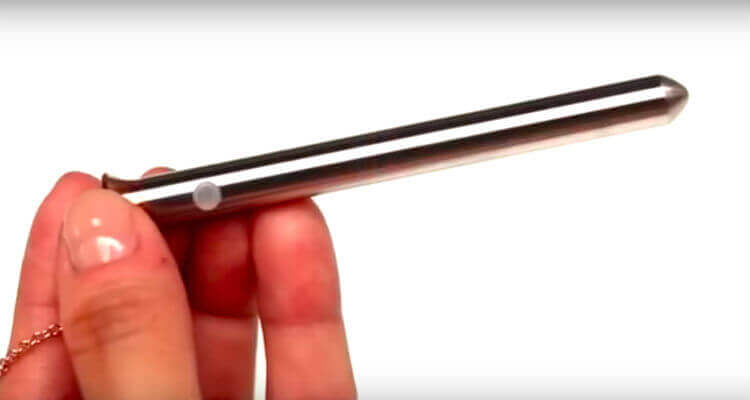 While this decade saw the development of many ergonomic vibrators and sex toys that offered users a hands-free approach, the Crave Vesper necklace takes "wearable sex tech" to a literal level, offering vibrating bullets in the form of chic jewelry made of fine metals like 24 karat gold or silver.
While the innovation here comes down to the aesthetic rather than the technology, the creative new use for the vibrator helps de-mystify the use of sex toys and repurposes shame and stigma into a different kind of statement necklace.
Up next?
Creative and sleek, expect to see sex toys that you'll be proud to display on your nightstand. No more hiding in the drawer—say hi to your new decor!
8. WeVibe's lesson in privacy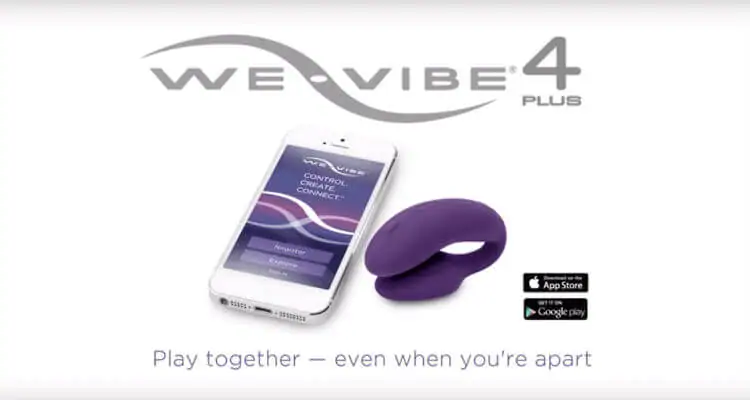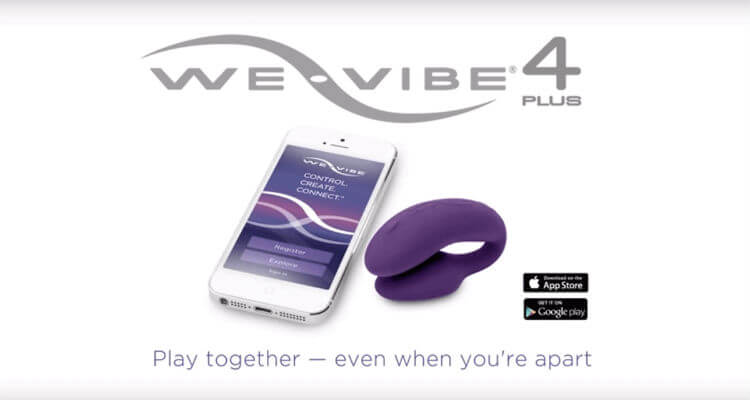 Of course, combining intimacy with technology can be a scary thing, especially when every aspect of our online data has the potential to be sold without our knowledge or consent.
Standard Innovations—the company that owns WeVibe—should know this better than any, as they were caught up in a class-action lawsuit over their alleged secret collection of WeVibe Sync user data, including their use patterns and frequency.
The creators of the WeVibe Sync, a Bluetooth technology vibe with remote capabilities, reached a $3.75 million settlement with the plaintiffs. The company admitted no wrongdoing.
Up next?
Hopefully, the multi-million dollar settlement was a good enough reminder to sex tech companies of the importance of user privacy in the sex tech industry, and we'll see staunch commitments by industry leaders to protect user data.
9. Virtual reality porn steals the show
While VR porn has been around since the 2000s, the 2010s was the decade where it hit its stride and proved that it has staying power in the sex tech scene.
In 2017, the AVN Awards added two new award categories: Best VR Sex Scene and Best VR Innovation, demonstrating that the industry acknowledges VR porn as a competitive adult content offering in the industry.
That year, HoloGirlsVR [NSFW]. won the innovation award. In 2018 it went to a pioneer of the industry, BadoinkVRR [NSFW] and in 2019, NaughtyAmericaVR [NSFW] (none of these sites are safe for work).
Up next?
Virtual reality promises further growth and innovation as an industry.
Possibilities exist for blended realities, in which holographic images of performers can be brought into an individual's bedroom; VR sex education, in which simulated safe sex experiences are offered for instructional purposes; and you might even bring VR into your relationship.
VR combined with haptic sex devices can bring new levels of intimacy into long-distance relationships.
10. BBC: Better birth control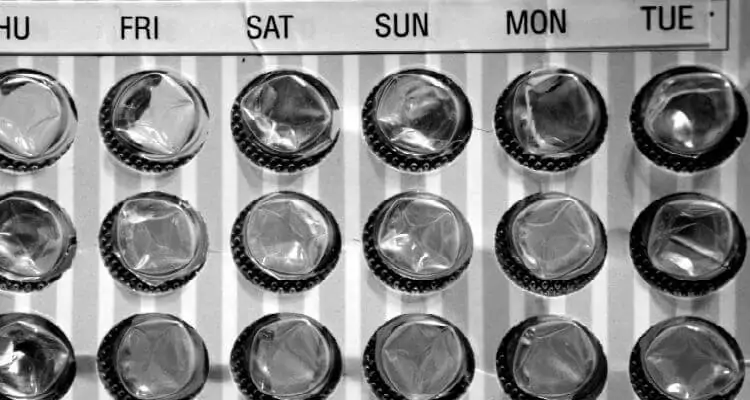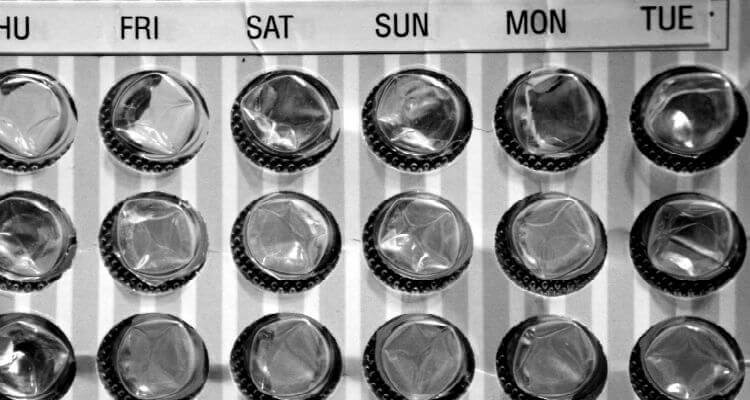 Condoms have never been thinner.
This decade saw a race to make the thinnest yet, most pleasurable condom. Even the Bill and Melinda Gates Foundation made its debut in the sex tech scene, dividing $1.1 million USD in grants equally between 11 different projects, including an air-infused female condom, a biodegradable condom, and condoms that mimic the feel of skin.
Leading the industry in recent years, Paradise condoms and Japanese company Okamoto each won the AVN award for Best Condom Manufacturer in 2018 and 2019 respectively.
Up next?
While male birth control isn't quite within our reach, the 2010s showed promising signs of development in the form of topical gels and oral contraceptives.
Could 2020 be the decade that the onus of birth control no longer falls to women in heterosexual relationships?
Image sources: RealDoll Lovense, MysteryVibe, Womanizer, Hot Octopuss, Lora DiCarlo's Osé, Crave Vesper necklace, WeVibe, BadoinkVR [NSFW], Monik Markus