Roxxxy and Beyond: A Look at the Present and Future of Sex Robots
Exploring the state of sex robots and imagining what's to come. 

Roxxxy True Companion is often depicted in the press as one of the world's most advanced sex robots, but not everyone is convinced. To learn more about Roxxxy, her relationship with the media, and the future of sex robots, we spoke to creator Douglas Hines, as well as Loebner Prize-winning AI and robotics expert David Levy.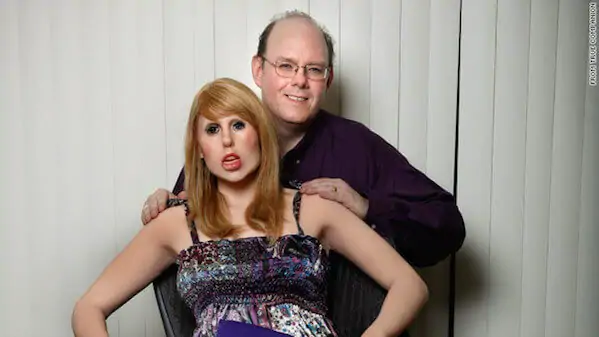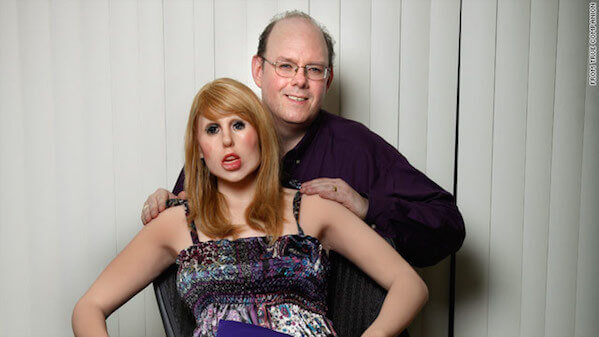 Meet Roxxxy
When Roxxxy made her public debut at the 2010 AVN Adult Entertainment Expo (AEE) in Las Vegas, she fired up the imagination of sex tech enthusiasts worldwide.
Dubbed the world's first sex robot, her creator Douglas Hines generated a flurry of media attention with claims of her innovative artificial intelligence and fully articulated skeleton. Although synthetic sex partners of varying sophistication already exist, such as the RealDoll and A.I. doll [NSFW], Hines says she is the first sex robot ever developed with a functional personality.
According to the True Companion website, she comes loaded with custom sexual personas, including S&M Susan, Frigid Farah, Young Yoko, and Mature Martha. Users even have the option of designing their own personality profile. The sex robot is also marketed as being able to carry on conversations and to learn your likes and dislikes.
"She also has moods during the day just like real people! She can be sleepy, conversational or she can 'be in the mood,'" Hines told Future of Sex.
Hines says he was motivated to create Roxxxy by a desire for the perfect partner, one which would meet all of his sexual needs.
While reports claim that Roxxxy cost between $500,000 and $1 million to develop, the fully functional version is available from True Companion for just under $7000.
Roxxxy is also a media sensation. Since 2010, she's received ongoing coverage in numerous publications, including New York Magazine, Gizmodo and more recently  The Daily Star (UK).
However, despite the hype, not everyone is impressed by the sexbot. Recently we spoke to robotics expert David Levy about his views on Roxxxy, and what the future holds for the sex robot industry.
A different perspective
Already highly respected in his field, David Levy has been researching sex with robots since 2003. This culminated in his PhD thesis Intimate Relationships with Artificial Partners, which was published in 2007 as the academic text Love + Sex with Robots.
He first saw Roxxxy on New Year's Day, just days before True Companion held its press exhibition at the 2010 annual Consumer Electronics Show (CES).
Considered by many as the world's leading expert on sex robots, Levy is skeptical about Roxxxy's capabilities.  After conducting his own research on Roxxxy, he authored the paper Roxxxy the "Sex Robot"—Real or Fake?
In the article, he outlines his skepticism about Roxxxy's high-tech functions and low development costs.
According to Levy, Roxxxy's purported technical capabilities greatly exceed those of even the world's most advanced non-sex robots. Features such as speech recognition, human-to-computer conversation, and artificial emotion would mean Roxxxy is years beyond even the most advanced researchers at Carnegie Mellon, MIT, and Stanford University.
Video footage from True Companion's original presentation at the 2010 AEE also does little to illustrate claims of an artificially intelligent personality. Demonstrations from the True Companion blog and YouTube channel[NSFW] similarly offer ambiguous supporting evidence.
When asked about these inconsistencies, Hines responded by speaking about various stages of artificial intelligence.
"Well there's different types of AI, and I think what you might be referring to is what the level of intelligence is. So basically, AI in general is an evolving art, it's something which is up and coming, and is basically a process which is evolving as we speak. So one of the beauties of Roxxxy, is that she learns as experiences new environments and new inputs," he said.
According to Levy, Roxxxy's claimed level of sophistication also puts her development expenses into question. He said that even at it's most conservative, developing a functional sex robot could easily cost millions of dollars.
And while Roxxxy garners significant media attention, it's unclear whether any have ever been sold.  It's been reported that True Companion received up to 4,000 pre-orders after Roxxxy's AEE demonstration. However, Wikipedia shows there is a public skepticism regarding True Companion's actual sales numbers.
When asked about these financial discrepancies, Hines remained tight-lipped with his explanation, saying "we do not release sales or financial information since we are privately held."
The future of sex robots
Despite his skepticism toward Roxxxy, Levy remains enthusiastic about the future of commercial robotics. He still believes that a functional sex robot could be developed with currently available technology.
"Take a RealDoll or a similar product, add some vibration in the genital area, add some genuine conversational ability, give it some heating elements so it had body warmth. . . and hey presto you have a primitive sex robot," Levy said.

Levy's predictions are already proving accurate, with RealDoll creator Matt McMullen unveiling plans to develop Realbotix, a new line of responsive sex robots that offer the illusion of sentience.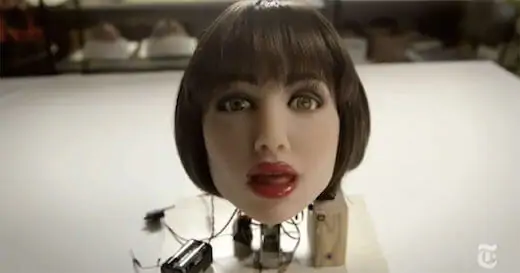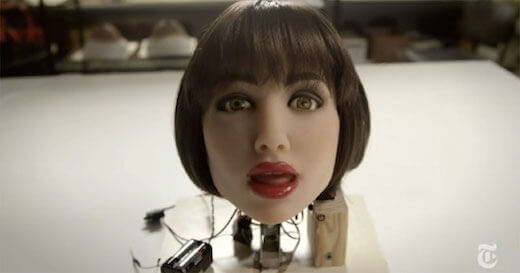 Although there are no other synthetic sex partners on the market that can match Roxxxy's possible capabilities, Levy said many companies are likely working on similar products in secret. With so much potential profit at stake, it's probable that developers would shy away from media attention until they have a market-ready product to announce, he added.
Levy views sex robots as a necessary progression for the adult entertainment industry, particularly with the decline of adult video caused by the massive amount of free content available online.
"So those entrepreneurs who had been making bucketloads of money from the porn industry will be looking for new ways to cash in on sex," he said.
Excited consumers may not even have to wait that long, as the ferocious market demand for such a product would rapidly drive down the price.
"A primitive sexbot as I describe above would certainly be affordable. It would probably be around $15,000 to $20,000. And of course the price would come down fairly quickly, once the product took off in the market," Levy said.
However, this may be a conservative estimate, as reports from Abyss Creations, the makers of the RealDoll, suggest the market price of Realbotix could range from $30,000 to $60,000.
So those looking for a synthetic sex partner can breathe a sigh of relief. Whether or not Roxxxy lives up to her sales hype, the sex robot industry is still a commercial inevitability.
Would you be interested in purchasing a synthetic sex partner?
Image sources: True Companion, The New York Times