Robot Dating Could Make the World a Better Place
But what types of human-robot connections should we encourage and tolerate?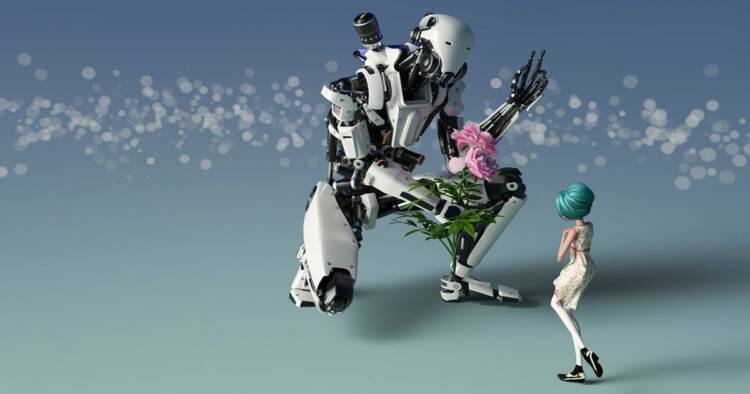 If you are concerned that robots can have ulterior motives and betray you after falling in love with them later on, you are not alone. Many think so.
But keep in mind that human relationships are also full of such risks. It is this possibility and fragility that makes human relationships exciting and valuable.
Robots may complement human relationships
There is absolutely no doubt that in a few years, people will be having very close relationships with more attractive robots. And there is nothing naturally wrong with falling for a robot.
In fact, some form of robot connection could enhance and complement human relationships. The idea here should not be whether we can prevent sex robot-based dating, but what type of human-robot connections we should encourage and tolerate.
The advantages of human-robot dating
There are many advantages that will come with human-robot dating.
As Marina Adshade, an economist at the University of British Columbia, puts it, one major plausible result of widespread robot dating will be acceptance of non-monogamy as well as the redefinition of intimate relationships to concentrate more on companionship, shared life plans, care, and less on emotional and sexual exclusivity.
Also, though Neil McArthur, in a piece known as anthology Robot Sex, raises some concerns about this new buzz, he believes robot dating will be good for the world overall.
He argues that it is a fact, and it is important that we talk about it. It is not just about lonely people; it is also about the disabled and those staying in areas with uneven sex rations.
Consider the benefits for someone who lives in very remote areas or who does not fit into what society perceives as attractive. For such people, a VR sexual experience or a sex robot could be psychologically, physically, and emotionally heaven sent.
Beyond the obvious
Another area where sex robots could have a positive impact is prostitution. A study published in the journal Futures predicts that most pleasure districts will change completely by 2050 after the introduction of robot sex workers.
The objective of bringing robots onto the scene will be to transform the industry into something that is more secure and safe. For example, using robots as sex workers could potentially prevent sex trafficking and STI spread.
Just another solitary experience
You watch TV alone, play games alone, eat alone. Why would you not enjoy the engrossing experience robots could be designed to provide alone? Particularly if the encounter helps you forget your loneliness?
New customization technology
Additionally, modern robots are programmed to do almost everything a human can do.
Customization is also becoming very common. For instance, for about $3,000, you can get Marvella – a life-size, talking robot. You choose the skin tone, voice, and face. Isn't that amazing?
Society's changing perceptions
Society is slowly changing its perception of robots. A considerable number of humans no longer think of robot partners as human surrogates. They view them as something they can relate to, such as an immersive tv show or novel. Unlike before, it is now easy to imagine dating a robot.
Image source: HANSUAN FABREGAS, Possessed Photography