The PVR IRIS: A Stand-alone VR Porn Headset That Won't Break The Bank
Product gains backing from adult industry bigwigs.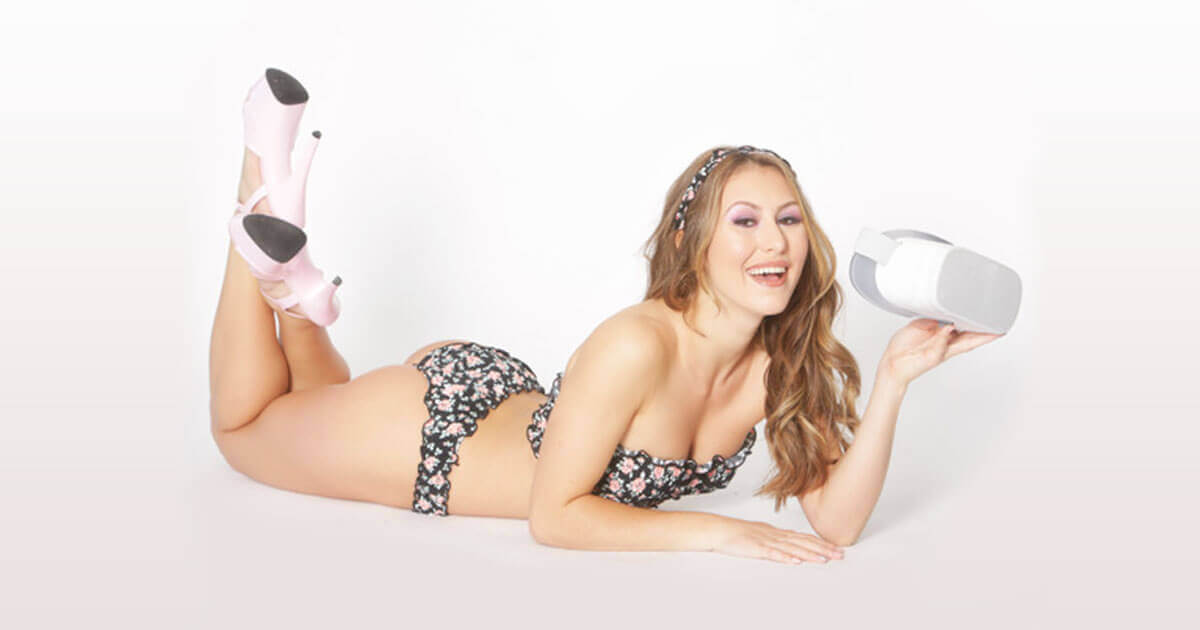 One of the top consumer barriers to accessing VR porn is the cost of the necessary equipment.
If you have a few hundred dollars to spare, you can buy a VR headset like Oculus Rift or HTC Vive. But then you'll also need a pricy computer that supports the technology. Even if you opt for the more affordable smartphone-compatible headgear like Google Cardboard, you'll still need to have the funds for an expensive phone to begin with.
Enter the PVR IRIS, an option that could very well give people a VR porn experience without breaking the bank.
Designed for one purpose
Currently being crowdfunded on Indiegogo, the PVR IRIS is advertised as an all-in-one head-mounted display designed solely for immersive adult entertainment. The current discounted pricing for the headset starts at $199.
It has jumped in the ring with other stand-alone headsets, such as WeVeer and VRotica, made solely with VR porn in mind. But the PVR IRIS may have an edge with VR entrepreneur Ela Darling as its Chief Marketing Officer.
In addition to selling headgear, the PVR IRIS will also offer a subscription-based virtual reality service, similar to that of VRPorn.com [NSFW]. Initial backers, however, will receive free access to the content library's full-length clips for two years.
Hardware-wise, the headset is definitely impressive: 1.5x higher resolution than the Samsung Gear VR system, a three-hour battery life, and a Fresnel optical system that will supposedly prevent wearers from getting dizzy.
Impressive partnerships and IoT compatibility
Content-wise, the PVR IRIS boasts that users will be able to access a wide range of erotic content, including gay and straight videos and—in the future—transgender films.
Apparently, this will be provided through an impressive list of partners, including BaDoinkVR [NSFW], HoloGirlsVR [NSFW], and many others.
After launch, there will also be the opportunity for subscribers to earn PVR tokens, similar to the way Vice Industry Tokens (VIT) work.
Finally, the campaign says that its system will be able to be integrated with remote and interactive sex toys. However, it does not state which devices will be compatible.
Get the perks!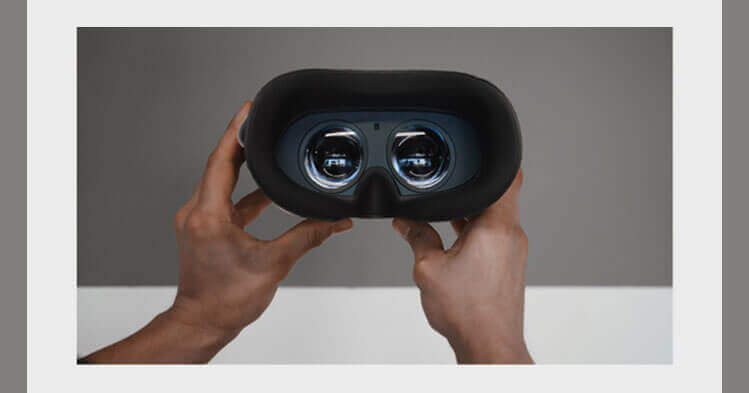 At the time of publication, the Indiegogo campaign has earned just over $11,000; 79% of its goal.
Backers can get a headset for $199; or two for $378; or they can grab a set of "fun tissues" for a pledge of $15. The campaign states that estimated delivery of these perks will happen in October, but the headsets began shipping at the end of August.
Could it be worth it?
Unfortunately, there are some key questions that the Indiegogo campaign page doesn't answer. What will the subscription cost? How many and what type of videos that will be available at launch? Will users be able to access content from VR studios not partnered with PVR IRIS?
That the rig is affordable is certainly alluring, especially for people who can't afford higher-end options or even smartphone-based systems. However, if the monthly subscription after two years is seriously pricey, then nothing's really being saved.
Another negative would be if the launch content is scant and if users can't supplement the library with outside videos—meaning that they could end up with a nice VR headset but very little to enjoy while using it.
Still, the idea of the PVR IRIS is certainly intriguing. Even with the possible negatives, it's low cost and ease of use could very be the deciding factor for people who want to give VR porn a try without having to make a huge dollar investment.
Image sources: PVR IRIS/Indiegogo