VRotica: Headset Exclusively for Adult Content Aims to Democratize Access to VR Porn
Virtual reality sex shouldn't be limited to the tech-savvy.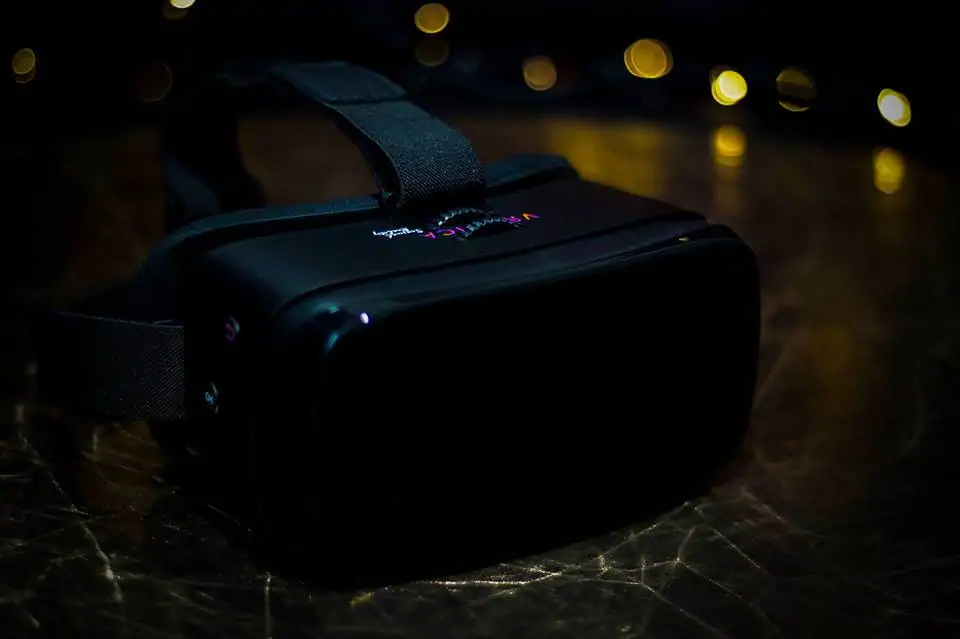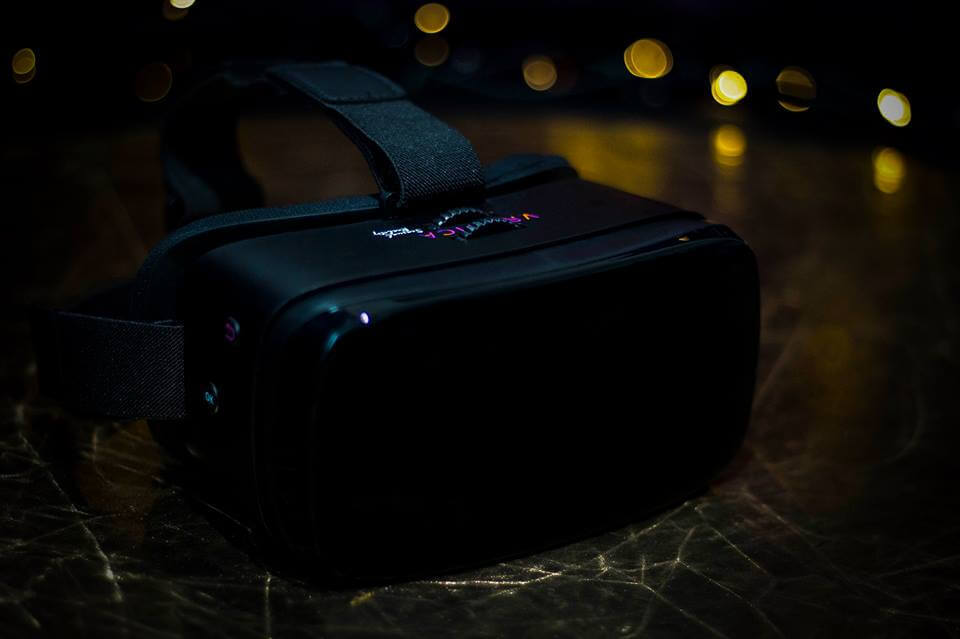 Get ready for May, when a relatively low-cost VR headset dedicated to immersive adult content is set to hit the market. The developers behind the VRotica device want to give everyone who has the desire to watch VR porn, a simple, no-fuss way to enter the niche. At $220 a pop, their invention could reasonably make its way into the homes of many VR enthusiasts and newbies, especially if its viewing experience lives up to expectations.
We spoke to the VRotica team to learn more about their intriguing piece of sex tech and how they plan on revolutionizing adult entertainment.
FoS: Can you tell me about the VRotica headset, your team, and your mission?
We are a small, self-financed software firm. We usually work in computer games and the London fintech industry. We have a vision for VR that we believe will democratize the functionality and make it available to people that are not tech-savvy. We are building niche specific platforms in which the consumer will buy into a niche, not a headset.
The platform consists of a very easy to use all-in-one headset. It has an "On" button, an "OK" button, and a "Back" button. The user just takes it out of the box, turns it on, looks at the video they want to watch and clicks the "OK" button. That's it. No lighthouses, no 30-gig driver downloads, no trying to place a phone into a box. The headset is branded for the niche, and the user can point and click to download more content. Anything more complicated than this is done online external to the headset.
Since we are a small company, our first target niche is the adult content sector. The major reasons being:
– People are already creating content and have difficulty selling it.
– Sex shops are a perfect outlet to introduce a slice of VR functionality to the general public.
You can't do anything else with VRotica, just download and watch adult content. The device is deliberately focused and restricted.
FoS: Why would someone prefer a VRotica headset over say Oculus Rift or a smartphone head mount like Cardboard?
The VRotica headset is for everyone over the age of 18. Literally everyone. Anyone that can take it out of the box, press the "On" button, and put it on their head, will find themselves immersed in a top quality pornographic production. The goal of the product is to make VR pornography accessible to anyone that wants to experience it.
We want to invite people into a new dimension, a "Sensual Reality." VRotica should be considered a consumer sex product rather than a VR headset. Since it's self-contained and sold at a very reasonable $220 price point, it's an ideal high street consumer product. Obviously, there are tech savvy VR enthusiasts in the world that will build a rig for $2,000. This is a different kind of user and a different market altogether.
The VR enthusiast may be interested in owning a VRotica headset as well as their VR rig because it affords them the freedom of using the headset anywhere they wish. VRotica also makes it much easier to find content. In the VRotica headset, you can browse through available videos and just download and watch them with a simple click. In any other VR rig the user has to manually find, pay for, download, and side load adult content, since the generic stores will not allow the sales of these videos.
FoS: Since your device is restricted to adult content, how do you plan to convince consumers that a VRotica headset is a worthwhile purchase if they can't also use it to access other VR films?
VRotica is not an alternative to an Oculus or Vive in a game store. It will sit next to the DVDs in a sex shop as an alternative, and immersive, way to watch porn. Our challenge is to convince adult content consumers to use VRotica rather than a DVD player or a browser on their tablet or PC. The product sells itself; once someone uses it, they can see what a huge difference it makes.
One of the overarching missions of the product is to build bridges between the everyday consumer, the 360 video creator, and producers of teledildonics. We are aiming to build a strong community around this mission and amplify our voice to get the word out to consumers.
FoS: Who can be a content creator and what adult content providers are you working with? I'm assuming users will only be able to access VR content from providers who are specifically on your platform?
We will be curating the content available in VRotica.
One issue adult VR users today have is that the product they are paying for may not be compatible with their particular rig, or may be of a low quality. We will make sure the videos are of a high quality and that everything is legal, from the production of the video to the point of sale.
Video creators are free to sign up for a publisher account and begin uploading videos. We will vet each video and add it to the online store accessible within the headset. We are currently working with the biggest names in the 360 adult space to build up a library of videos. However, we are also talking to indie filmmakers who would otherwise not have had an outlet to sell their videos. When VRotica goes to market in May, there will be over 100 videos available to download.
We will also be working with these producers to build interactive content, such as strip poker games. We are planning to add interactive content later on in 2017.
The entire VRotica experience is designed, so the owner simply has to point and click on the video they wish to watch. We will take care of the rest.
The product will be on show at the Phoenix Forum from March 22 to 25, anyone there that would like a demo should register their email here. Prototypes are currently available in the UK and USA, and our evangelists are touring Europe with them.
*The conversation has been edited and condensed for clarity
Image source: VRotica