7 Cartoon Sex Games That Take Players into Amazingly Erotic Fantasy Worlds
A list of some of the best animated adult titles around.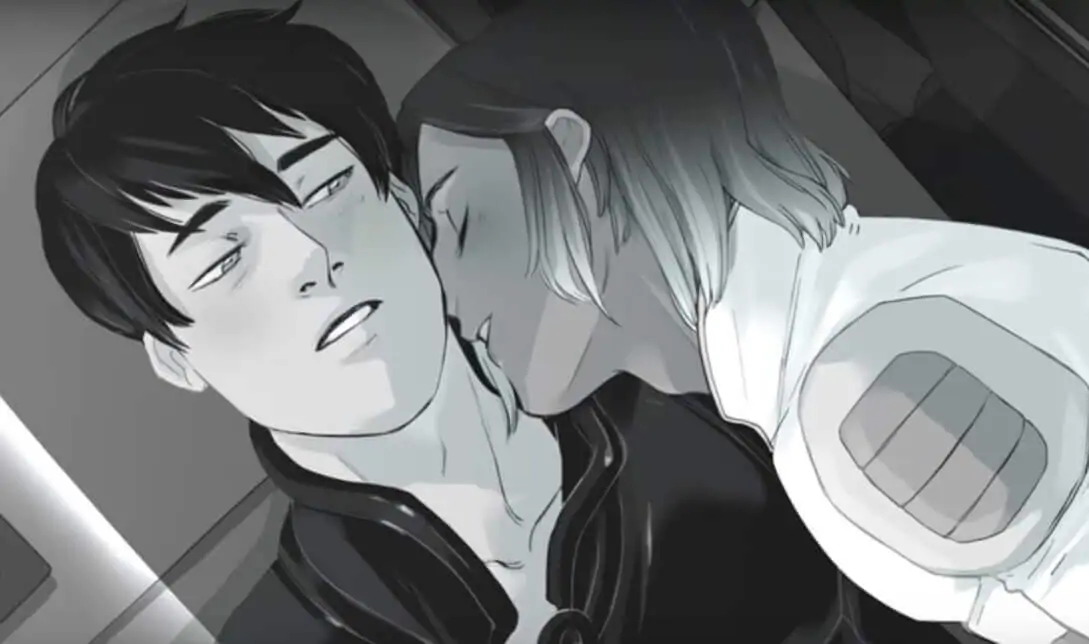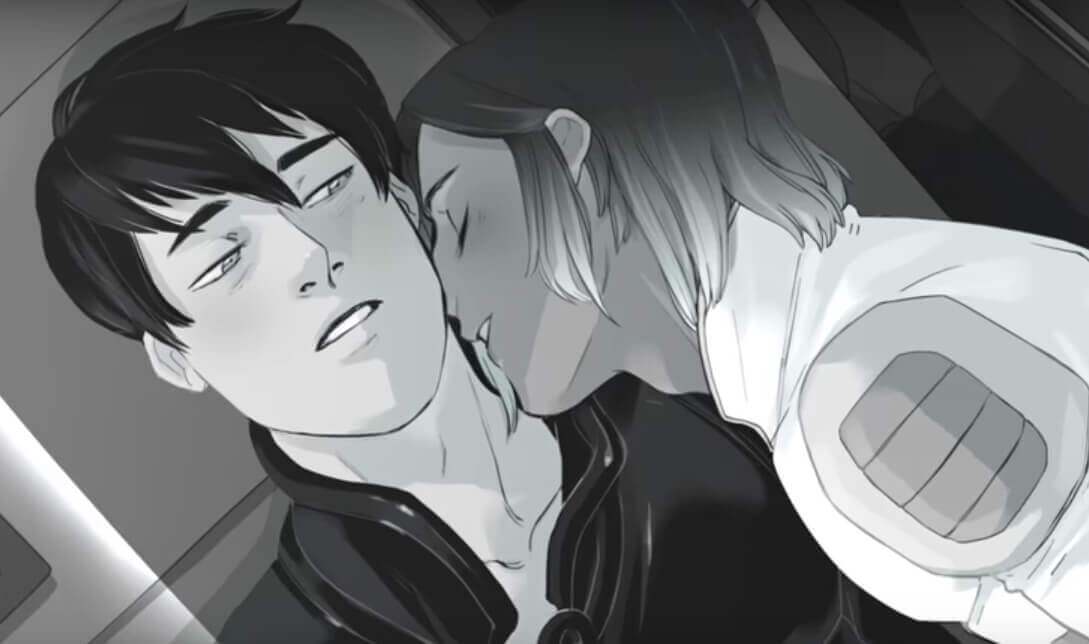 We recently shared our list of the most realistic sex games you can play, ones with hyper-realistic imagery that looks just as good—if not better—than sex in real life.
This time, however, we are looking at the best cartoon sex games around. These titles offer a sensational dose of unreality with sexual animations that defy the real world
So here you go: our BANG, ZAP, POP, WOW list of the best cartoon sex games.
(Note: We didn't list hentai sex since we already covered several in the article The Best Hentai Sex Games of 2017)
Sweet State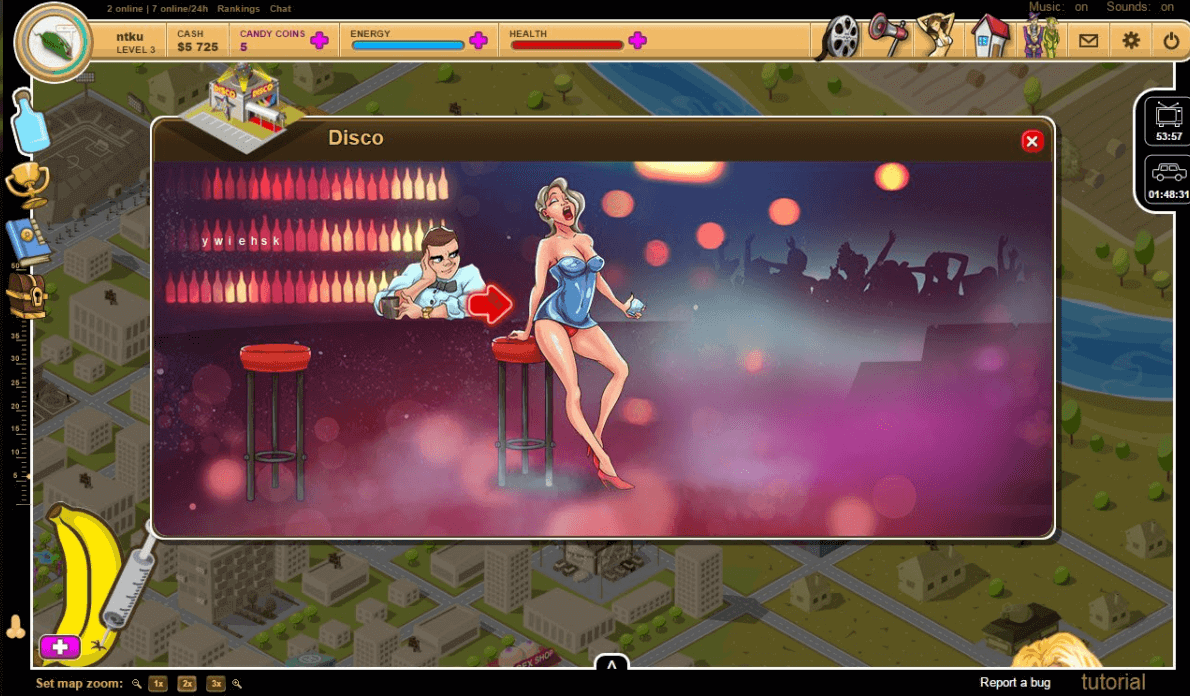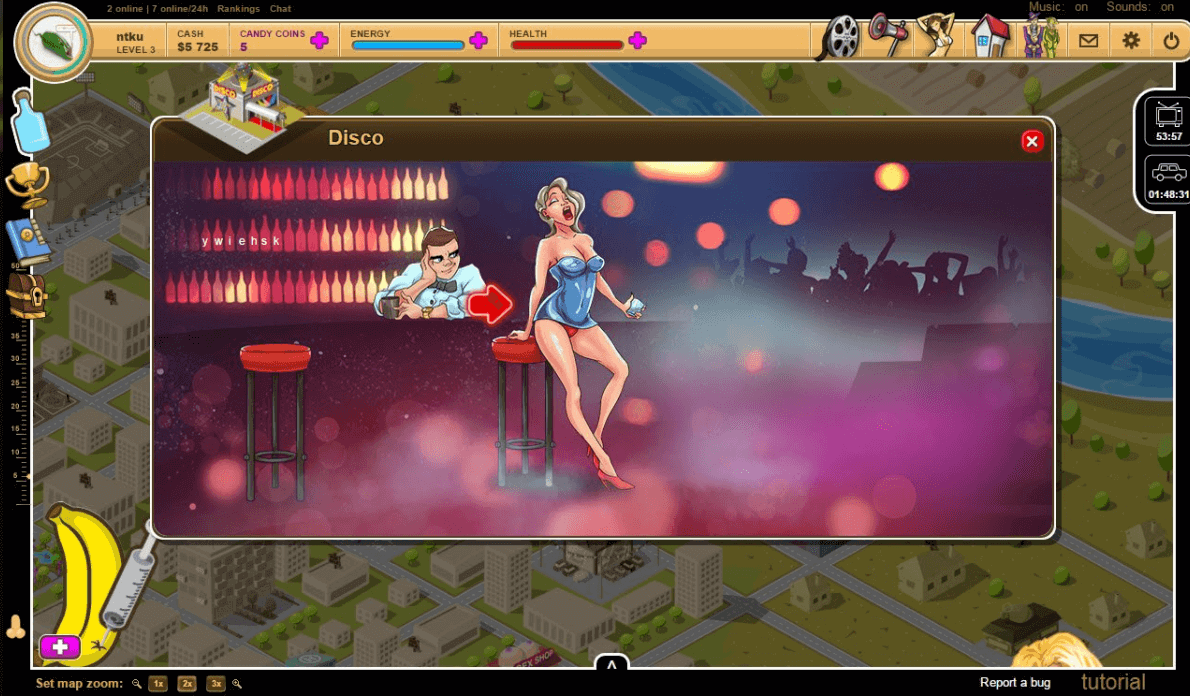 The first cartoon sex game on our list is Sweet State [NSFW]: an RPG (Role Playing Game) heavily inspired by the legendary—or infamous depending on who you ask—Leisure Suit Larry series.
In Sweet State, you star as a fresh-off-the-farm protagonist heading out to the sweaty glitz of Pornwood to make your name as an adult movie producer.
The game is surprisingly deep, though you'll have to pay real money to get to the action a lot faster than playing without. Sweet State also offers a unique and vibrant art style. The game can also be played on PC and Mac computers, so practically anyone can take their own shot at conquering Pornwood.
Sweet Game is one of the dozens of online sex simulation games from Nutaku [NSFW]. If that site rings a bell, it's because its titles have appeared on both our lists for the best hentai sex games and the best adult flash games,
Grand F*ck Auto
Grand F*ck Auto [NSFW] is an interactive adult sex game based on one of the most popular video games in the world—Grand Theft Auto, of course! Sure, the original game is already pretty racy and hardcore. Yet in this uncensored parody, players can make almost anything happen. Start off by creating your character and then enter into the explicit gaming experience.
Starfighter: Eclipse
Based on his Starfighter webcomic, Hamletmachine brings his tales of space, romance, and queer sexuality to browser-based gamers with Starfighter: Eclipse.
This is definitely a title worth your time and, for only $20, your money. Filled with vivid characters, an engaging and multi-directional story, and an elegant style, Starfighter: Eclipse will move you emotionally and best of all erotically.
More importantly, this is a cartoon sex game created out of a real passion for both illustration and queer sexuality.
Once at a Party
While not as sophisticated as other games on our best cartoon sex games list, Once at a Party still deserves a mention as it is a perfect example of a title that throws reality out the window.
To say that the characters are exaggerated is an understatement, as is to say the gameplay is simplistic. But that's kind of missing the point. Once at a Party [NSFW] doesn't try to be anything but a live-action adult cartoon. This is part of what makes it so much fun to play.
So if you're intrigued by characters that are larger-than-life, in every way imaginable and have a fondness for MILFs, then give Once at a Party a shot—you might be pleasantly surprised.
Future.Love.Space.Machine
Here is a game that takes what is becoming a standard in many erotic games, which is giving players a stage to create their own characters and put them into sexy situations. But this cartoon sex game is spectacular in how it wonderfully throws realism to the wind.
Clearly aimed at a fantasy and science-fiction audience, Future.Love.Space.Machine [NSFW] doesn't just offer a few alternatives to standard body types. It instead lets players' imaginations really fly by offering a wide range of skin colors, face styles, and body shapes.
The good news is that the game is a "name your price" title. Though, in what many would consider "bad news," is it PC only.
College Nurse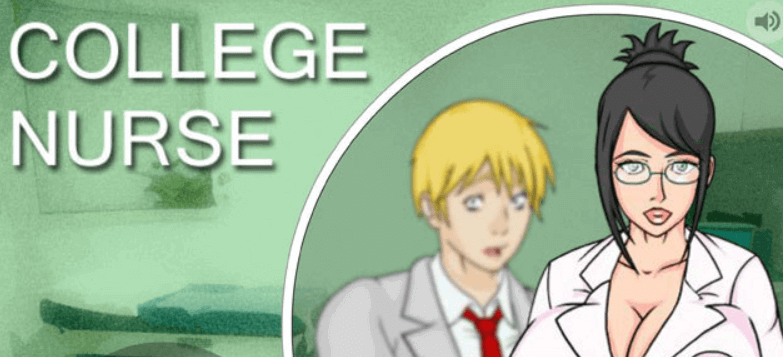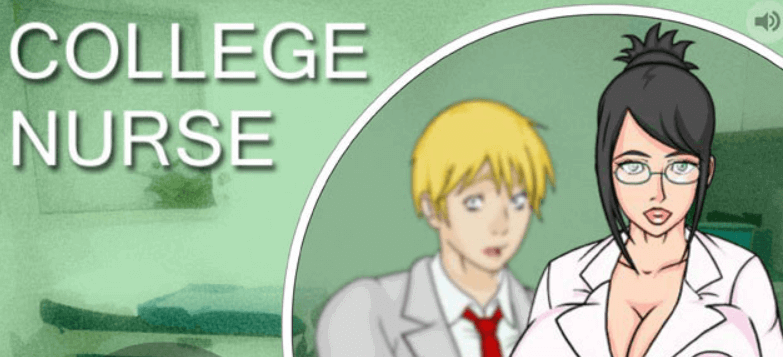 In the same genre as Once at a Party, College Nurse is an adult flash title with character designs freed from the limitations of reality—particularly gravity.
College nurse is not what many people would call a deep or high-level game, but then it doesn't really need to be. It's intended to be a wild sexual fantasy that's presented in an easy-to-enjoy package. So far it is doing its job remarkably well.
College Nurse also earns its place on our list of the best cartoon games for its well-designed game mechanics. They raise it above similar adult titles and turn it into something far more than just another animated sex game.
Behind the Dune
Now here is a title that shows, in one neat and rather arousing package, that makes sex cartoon games so much fun. This one carries players far beyond the limits of their everyday lives and into incredible fantasy worlds.
Think of it this way, how else could you create a beautifully imagined, well-written, and even challenging erotic flash game based on Frank Herbert's science-fiction novel, Dune?
The answer is, of course, you couldn't. Setting aside the legal issues you'd need millions of dollars to do even something like it in real life. So, instead, you have Behind the Dunes [NSFW].
Sure, it's not really the novel but it's still fun—and the artwork is elegant and unique—but it more than earns its place on our best cartoon sex games list for being something that couldn't exist anywhere else.
Leaving reality behind
As so many game developers are pushing themselves to create ultra-realistic sex games, it's both refreshing and exciting, to see others building their own unique worlds and characters.
Even better, there's a good chance that in the future similar sex games will be able to explore human sexuality, the nature of arousal, and even push the limits of our erotic imaginations—all by throwing the need to mirror reality aside.
What do you think of our list of the best cartoon sex games? Did we miss any great titles? Let us know in the comments.
Image sources: Date Nighto, Nutaku [NSFW]