Tiani 3 Review: LELO's Small Couples' Vibrator Packs a Punch
Multiple pleasure and play options in remote-controlled toy.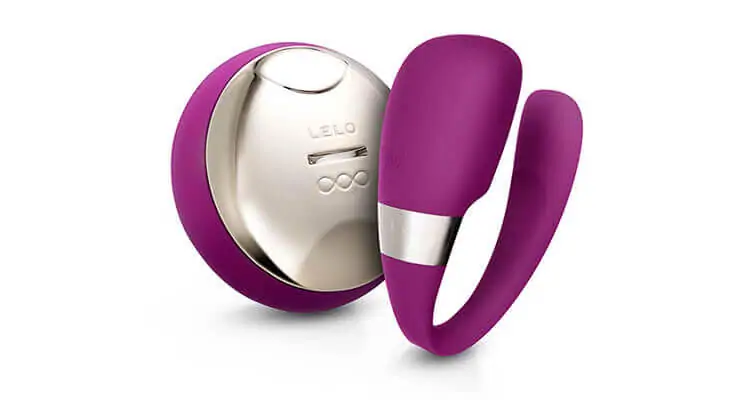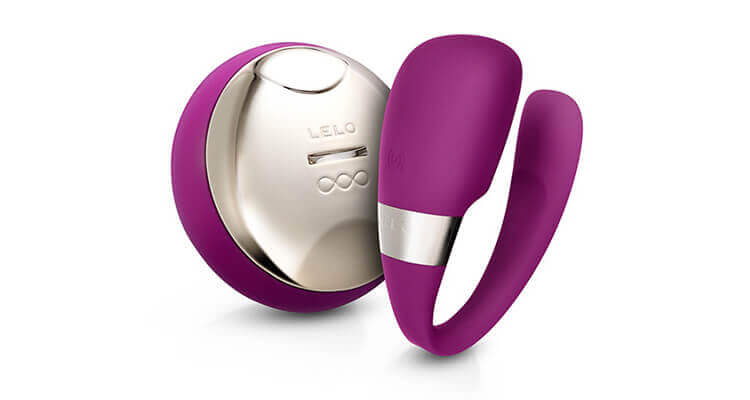 Being a camgirl, I have tried a variety of different sex toys and vibrators and amassed quite the collection, thanks to generous tips from my clients. I'm always on the lookout for exciting new sex technology.
Earlier this year, I was lucky enough to receive a the Tiani 3 couples' vibrator from LELO in exchange for an honest review.
On opening the box, I was immediately impressed at the high-quality feel of the device. It is extremely smooth and feels very durable.
The Tiani 3 is actually a two-part toy. One part is an external massager that doubles as a remote control. Equipped with SenseMotion technology, the device changes vibration patterns in response to its angle as well as your pace of movement.
Tiani 3's second half is partly designed for internal stimulation during sexual intercourse. It looks similar to a compressed "U" with its two arms. One arm is for inserting into the vagina, while the other curves around to rest on the clitoris, providing stimulation all the way through the toy.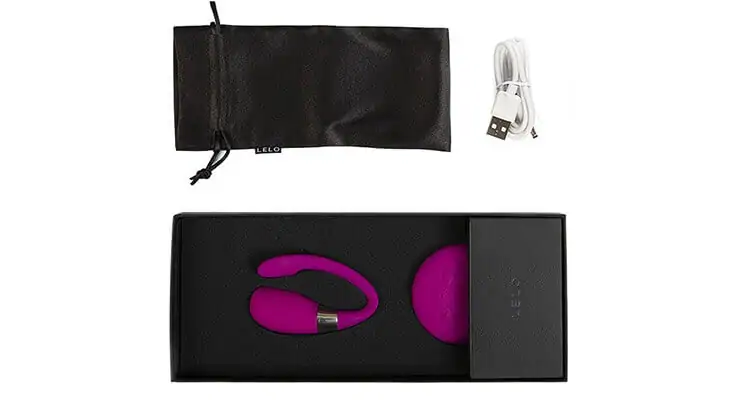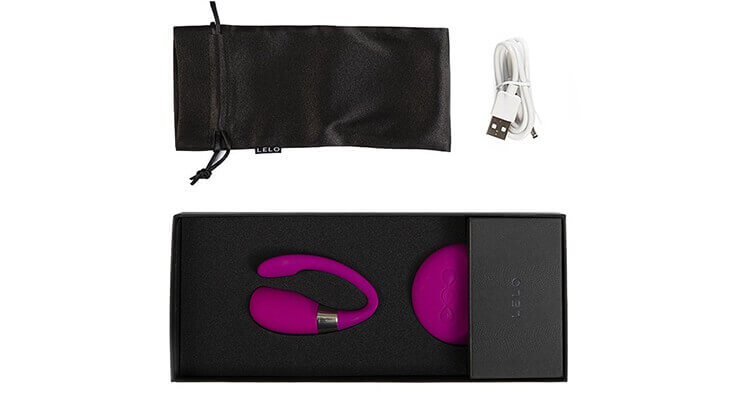 The Tiani 3 comes with a sleek travel bag for discreet storage as well as the necessary USB charging cable. I was delighted to find that there were batteries included so I could jump right in and try it out the device.
Also included in the box was a key which is used to open up the remote-control massager. You'll need to hold onto it for use when the batteries need changing.
Couples' time!
Using the device for couple play is Tiani 3's most exciting feature.
As someone lucky enough to have a partner to try this with, I was desperate to give it a go during sex. I have to admit, it took a fair bit of practice to make the Tiana 3 work for us.
We spent time experimenting with lots of different positions but eventually found that the good old missionary position is ideal for this toy. Not only could I feel the vibrations inside my body, but my partner could feel the pulses too.
With eight different vibration patterns, we experimented with what felt best. We decided that light vibrations were very stimulating for both of us, without disrupting our experience. We didn't find the toy too noisy, which is always an important factor in determining whether a sex toy becomes a regular feature in our sex lives.
Although I was too excited to do this first, I do recommend reading the instruction booklet before trying out the Tiani 3. This really helps to understand how to get it working and probably would have helped us get going faster if we'd been less impatient.
I did also use the toy for solo play. For this, I preferred the more intense vibrations. This small toy is powerful and because I found it so comfortable, I was able to keep it inside me for long periods of time.
The battery life is pretty good It's also fully rechargeable, meaning the Tiani3 is to keep powered up and ready for play.
Working (cam)girl
As a camgirl who uses toys in her shows daily, I need technology I can trust to be good for my vagina as well as providing the stimulation that I desire.
The Tiani 3 is made with body-safe silicone and feels very soft. I particularly enjoy its flexibility, which allows it to fit well inside me and it isn't hard to insert. I found that I didn't need extra lubricant, which is usually a necessary element when playing with toys.
Getting to change the vibration patterns using the remote instead of having to press the inserted toy, made the experience much more seamless and enjoyable.
This was also great for my cam shows meaning that I didn't have to mess around with finding the button on the inserted toy in order to shake things up. My customers enjoyed my games of tipping me to shake the remote, providing me with an exciting new game to play with my audience, as well as a lot of pleasure for me!
Although we have been happy trying out the Tiani couples' vibrator on dry land, for any couples seeking to shake up things in the bedroom, you can also move things through to the shower or the bath as the Tiani is 100% waterproof.
Overall, the Tiani 3 is a high-quality, powerful toy that can add a lot of excitement to those looking for a toy for solo play or those wanting to spice things up with a partner. It may require a bit of patience to get things right, but once you find the sweet spot, you'll both be enjoying the vibrations and pleasure together.
Image sources: LELO