Handy Review: A Powerful Penis Stroker with Potential
A promising new sex toy—despite some connectivity issues.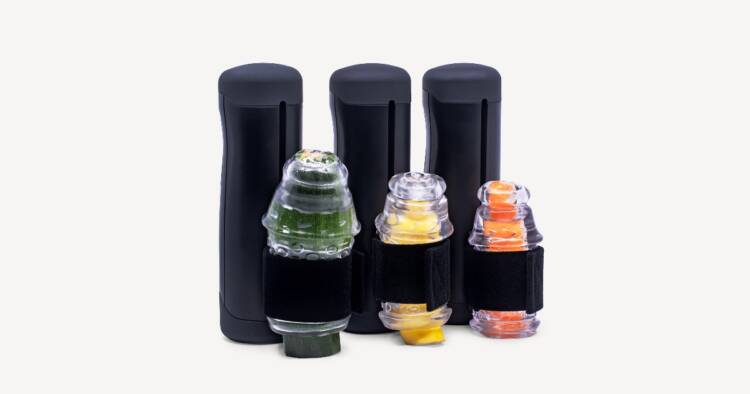 Created by a team of Norwegian engineers, the Handy is an interactive penis stroker that, thanks to receiving a complimentary one to review, I think could someday become something truly great.
If that is, it manages to overcome a few close-to-serious problems.
Like other strokers of this type, the Handy is less of a one-size-fits-all cylinder and more of a motorized unit to which an assortment of sleeves can be attached.
Equipped with a hefty motor able to deliver a respectable 10 strokes per second; a proprietary app for adult entertainment interactivity, teledildonic play sessions, and other sextech possibilities, at first glance, the Handy appears like a penis-owner's dream come true.
A stroker you can customize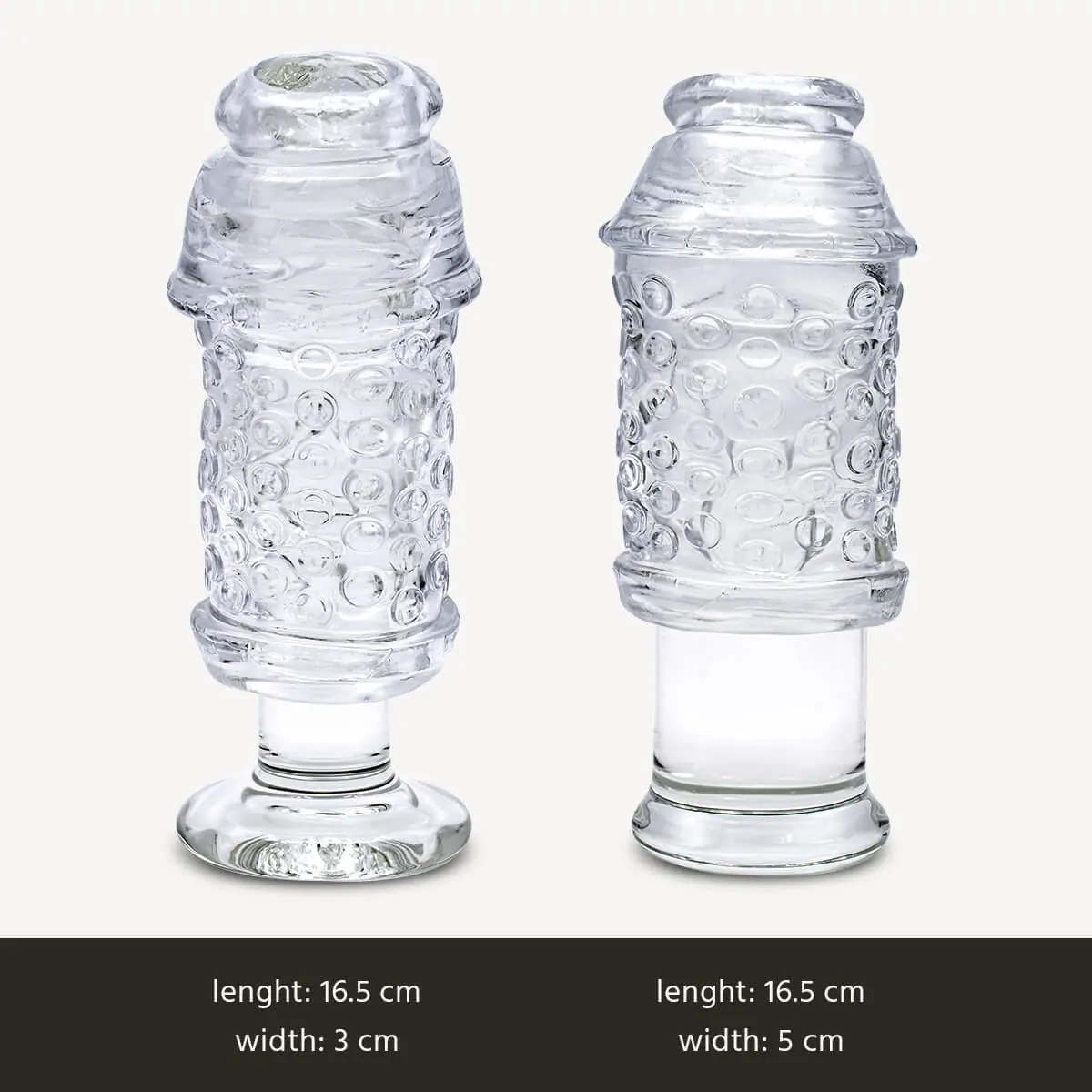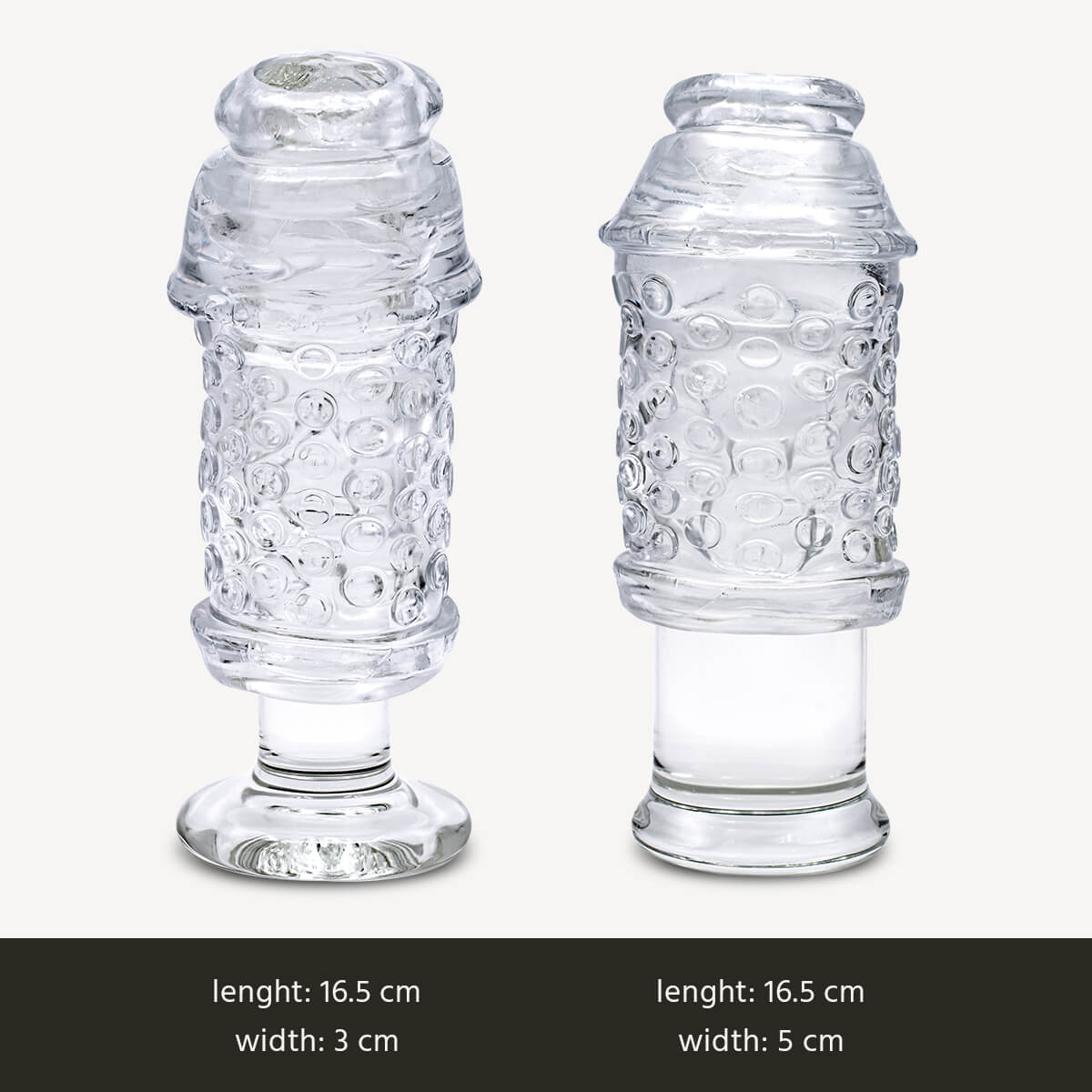 As the countless models I own demonstrate—in addition to the glowing reviews I often write about them—I love me a good, well-made stroker.
However, the single-sleeve cylinder model often seems like a gamble. If you're lucky it feels great, if not then you're pretty much stuck with it.
This is why I prefer toys like the Handy, which allow me to try out an assortment of sleeves until I find one I like.
So far, so good, as is the Handy's arousingly potent motor and adjustable stroke length—both are easily controllable via the toy's built-in controls.
But when I tried to test out its interactivity functions, I ran into trouble.
The Handy interactive app

Around my fifth, or maybe my tenth, attempt to get the app to recognize my Handy, I found myself thinking once again about sex toys and software, and how problems with the latter can take the fun out of the most sophisticated of designs.
Unfortunately, the Handy app is another example of this. Sure, my iPhone 12 found the toy, but nada when it came time to do the same via WiFi. Even after spending too much time on the developer's site and subsequently trying recommended solutions A, B, and C, nothing worked.
What bothers me the most about this wasn't my inability to get it to work but how other sex toy companies have spoiled me with their ridiculously easy-to-setup and use apps.
So much so, I have zero patience when the competition falls short—as was the case with the Handy and its app.
Plugged in power
Another of the Handy's not-entirely-pleasant surprises came when I unboxed it.
No, the packaging isn't bad. In fact, it's exceptionally well done. But it was when I did what I always do when getting a new sex toy: I tried to charge it.
Imagine my surprise when I unplugged it a day or so later to find it deader than a doornail. In all fairness, I should have paid more attention to Handy's site and the materials included with it, understanding that it's a batteryless, direct power and nothing but direct power, sex toy.
There's nothing inherently wrong with this, but as I can't help weighing their app against others, I'm similarly puzzled why, when other toys have the same sort of functions and features along with rechargeable batteries, the Handy doesn't.
It may have to do with wanting to make it extra powerful, though the Handy's doesn't feel especially beefy when compared with some of the battery-powered toys I've tried.
In conclusion
Regardless of its software challenges and Handy's need for a nearby wall socket, I don't want you to think it's in any way, shape, or form a bad product.
Because it's not-at-all, anywhere-close-to that. It'd go so far as to suggest it's one of the best-powered strokers I've used and someday might be a serious contender for the top spot.
If that is, its developers are willing to address some of its problems. Like how Handy 2.0 should have an onboard battery if only to put it on equal footing with its competition.
Without a doubt, the biggest elephant in the room is its app. If you feel I'm unfairly picking on its development team, let me point out issues involving clunky interfaces, poor or not-at-all connectivity, and a decidedly lack of features isn't exclusive to the Handy app.
But there are companies who've managed to give us what we need and want in an app, and if they—and by they, I mean Lovense—can do it, then, gosh darn it, so can everyone else.
Otherwise, the Handy remains a perfectly fine stroker and well worth purchasing for yourself or the penis-possessed person in your life, and, who knows, if refined further, it might eventually become a great one.
Image sources: The Handy