WankzVR Targets the Ladies with VR Porn from the Female Point of View
Will virtual reality sex featuring the woman's POV become more than a trend?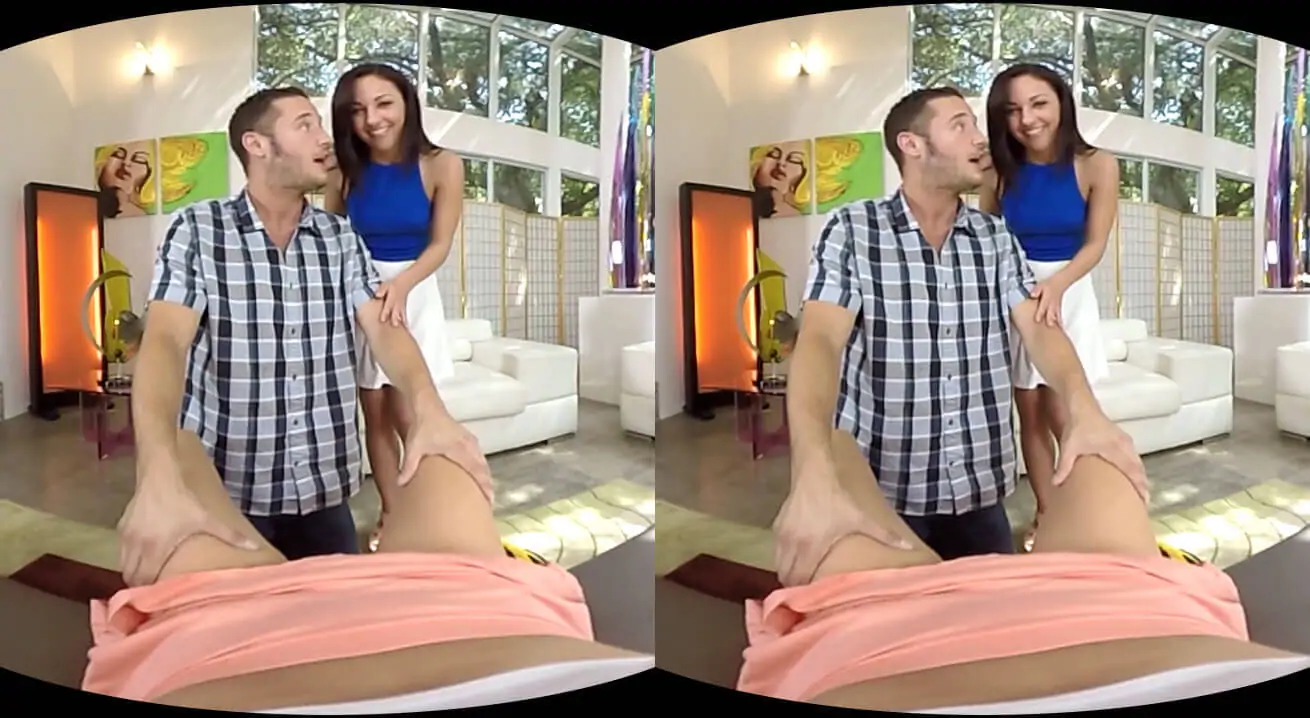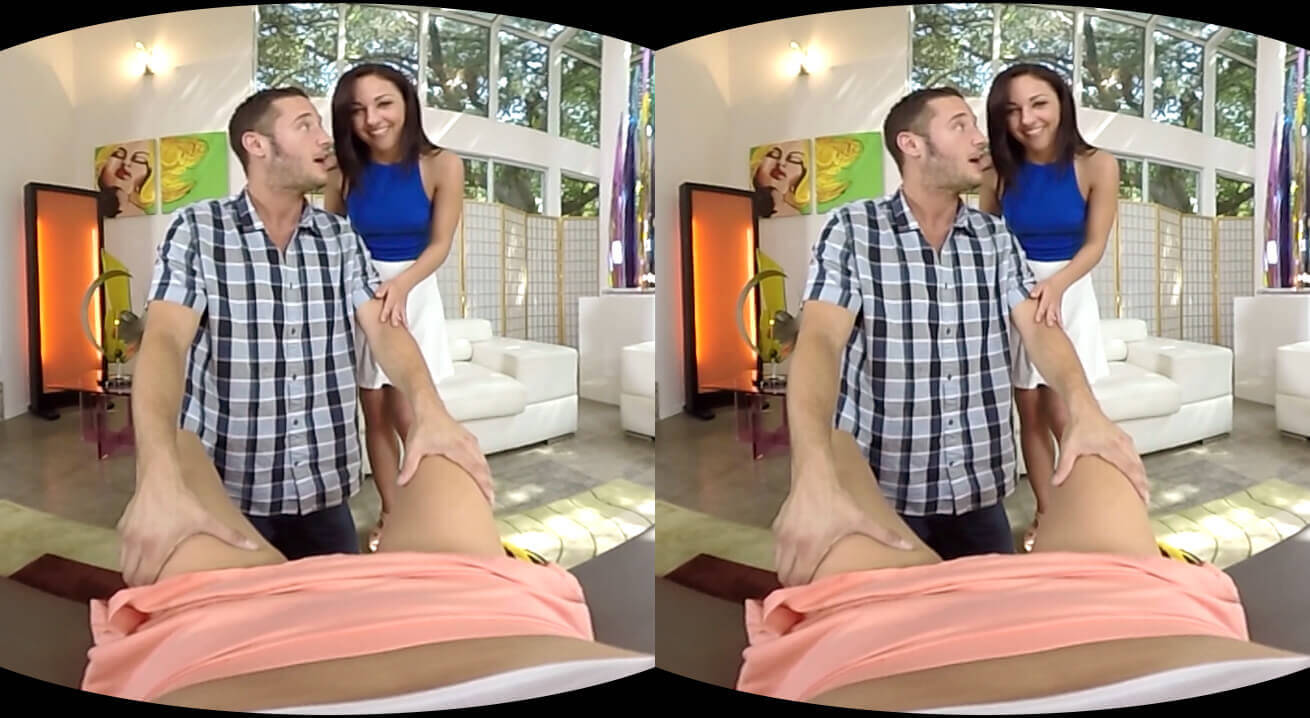 There's little doubt that 2016 was, in many ways, "year 1" for virtual reality, with the medium experiencing huge growth across all areas, including VR porn. Yet much of what we've seen coming from the adult entertainment industry has been some form of adaptation or technical upgrading of the same old formats, which predictably meant catering to the dominant male gaze.
Yet even the most established industry players were quick to recognize the enormous possibilities that VR content offered to do something different. When I interviewed the CIO of Naughty America, Ian Paul, in San Francisco last April, he showed me a demo they were working on which featured a female point of view. We had a fascinating discussion about how strange—and enlightening—it was for men to experience sex from a woman's perspective.
And having spoken to a large number of stakeholders in the adult industry over the past year, they all seem to agree that targeting the female market is something they want to do with VR porn. As usual, however, the commercial allure of targeting low-hanging fruit (i.e. the male audience) takes precedence. That was the case with Naughty America [NSFW], which didn't release the demo I experienced commercially, opting to focus on a traditional male perspective instead.
Related Read: VR Porn for Women: 9 Top Sites Reviewed by an Actual Woman
Changing perspective
That's something that Dutch company WankzVR [NSFW] is keen to change. They say they are determined to break free from the status quo by launching a "first of its kind" collection of VR porn content specifically targeted at a female audience. The Amsterdam-based company has been exploring the use of 3D multimedia technology—including stereoscopic high-resolution capture and binaural sound recording—to create "full 360" experiences for the adult entertainment market since 2015, and they see this as a key area for potential growth.
"We have a large female user base and we regularly obtain feedback from them about what they want to see from our content. The industry has generally neglected scenes shot from the female perspective, but we strive to be trendsetters so we're shaking things up a bit," said Managing Director Bradley Phillips.
But what does "female porn" actually look like? Many people seem to think that it's all about breathless romance and curtains fluttering in the breeze, but from the look of the videos on the WankzVR website (which, according to them were produced with "just the ladies in mind"), it looks pretty much like "regular" VR porn, except that you see everything from the perspective of a female performer. The idea behind this FemalePOV is, as they put it, is for "women consumers to experience the wildly immersive wonders of virtual reality sex as seen through their eyes."
There are, however, a few more subtle differences. The scenes do tend to be longer (between 15 and 18 minutes) so as to leave room for "foreplay and sensual build-up." And while I'm not quite sure that—as they claim—this "trumps the actual intercourse," these elements are certainly something that many women tend to appreciate.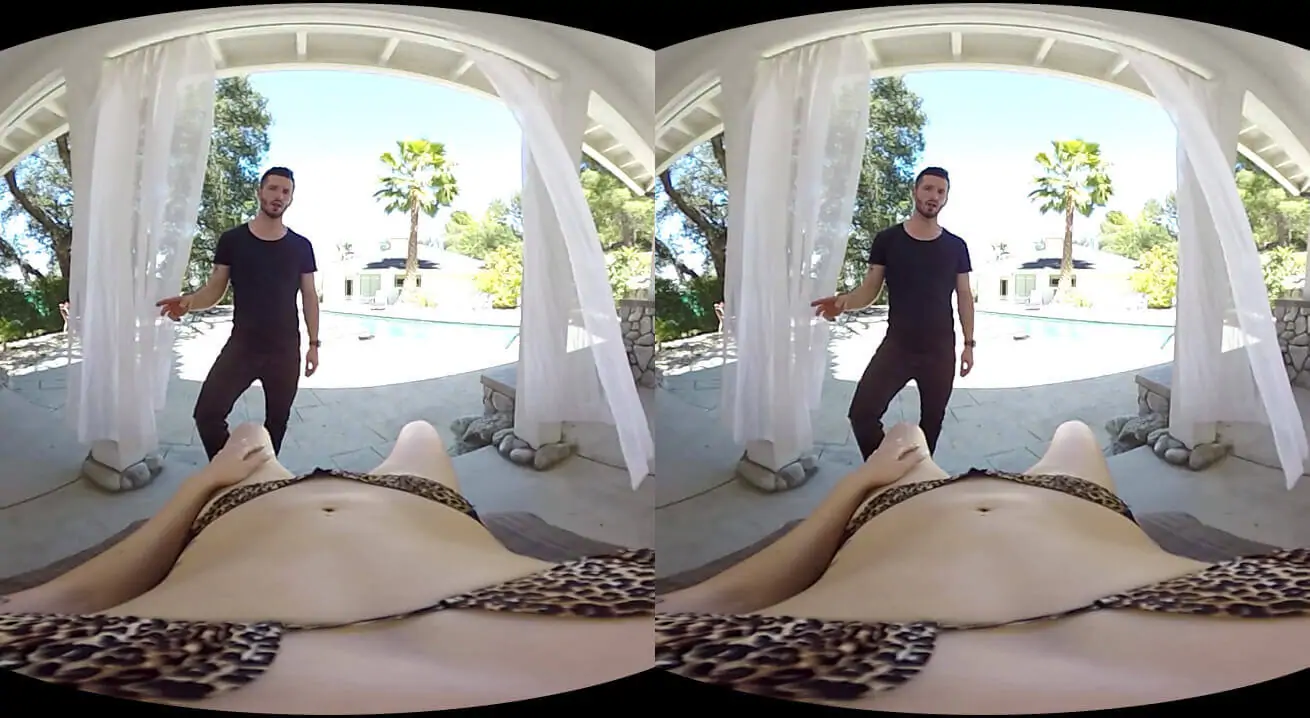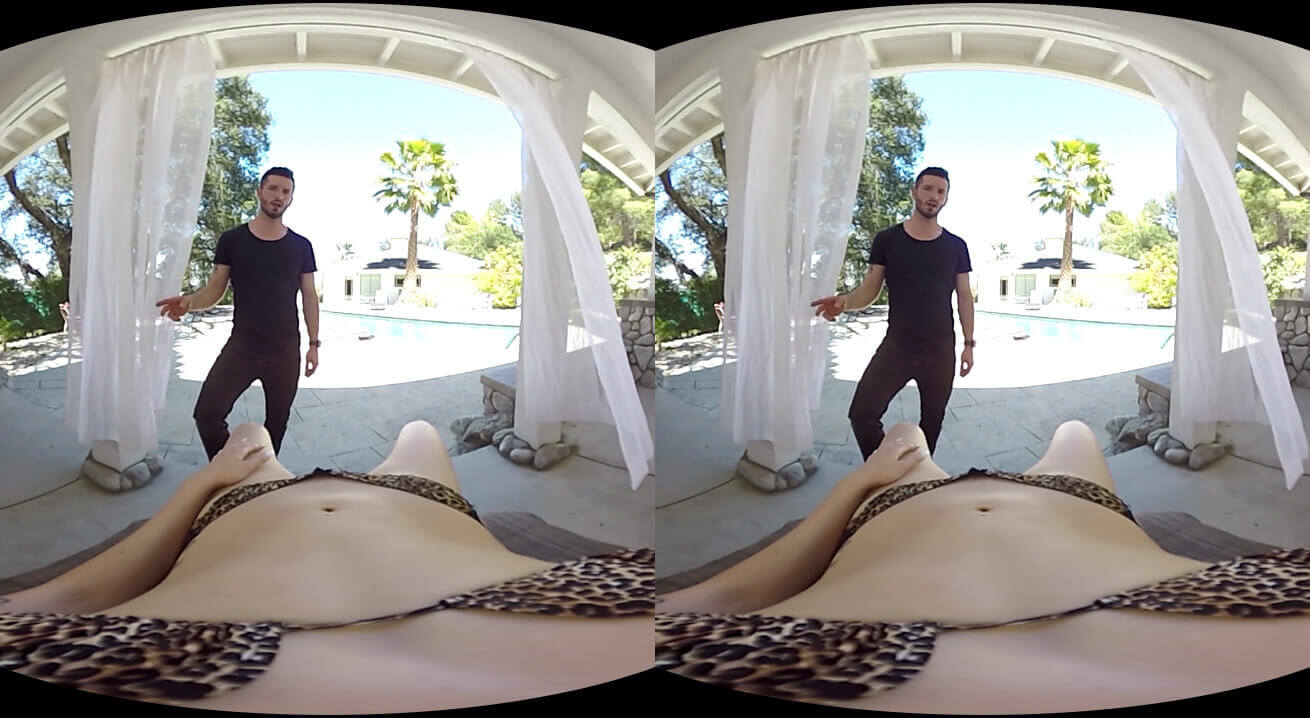 The presentation of the site also comes across as being quite female-friendly, with slick, SFW images and tongue-in-cheek descriptions featuring social media-like reviews next to each one. In The Pool Boy, for example, you're told:
"You love Sunday afternoons because that's when the cute pool boy comes by to clean your pool. Sundays are also when your husband is away playing golf. It's not by coincidence. Today, you're feeling especially naughty wearing your itsy bitsy bikini. You beckon him over to flirt… Oh, you're such a bad girl!"
The use of the first-person in the descriptions also helps set the scene for the full immersion experience that you get in VR. There is also a heightened emphasis on "passion" and storytelling. One user testimonial on their website enthuses that:
"Every scene feels really fresh, I never know what's going to happen next and it makes it much more exciting."
The content can be viewed on a variety of VR headsets, including Oculus Rift, Samsung Gear VR, and Google Cardboard, and is available completely free—at least for now. We know that women do watch pornography. In fact, WankzVR said that they have been "inundated with requests" from women for them to include content featuring a female POV—but very few tend to pay for it.
This is most likely due to the "friction" caused by the purchasing process rather than the cost itself. So it makes sense to build the audience and let them experience and get to like the product first before attempting to monetize that sizeable, yet elusive market.
Moving forward, the company promises to "continue its pursuit to find a balance of content that is attractive to women, focusing on their desires and delivering content which concentrates on the more "intimate and mutually satisfying side of adult entertainment that is more in tune with the female perspective of sex." Well, put your VR goggles on and watch this space…
Image source: WankzVR [NSFW]