Sex Tech Trends from 2021 That Will Stick Around and Develop Next Year
The crystal ball may be murky, but the industry's direction in some markets is more clear.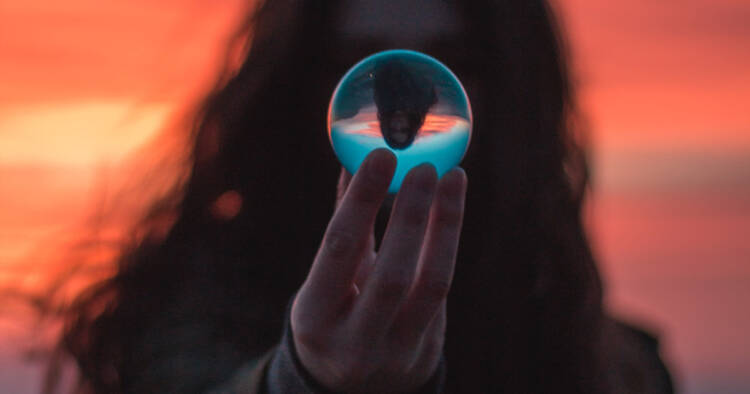 As part of our ongoing Future of Sex Expert series, Isabelle Uren, a sex expert at BedBible.com, shares her predictions for the sex tech industry in 2022.
Sex tech has come such a long way in a short space of time, so looking into the crystal ball, it's hard to know where we'll be at the end of 2022, but there are some trends I think will continue to develop.
We've already seen sexual pleasure become incorporated into the wellness industry and embraced as a healthy part of self-care. I think this will continue with the development of sex tech to track and treat sex-related health concerns. I also think we'll see more sex tech that helps us better understand our arousal and pleasure responses and teaches us techniques to improve our sex lives.
The expanding market of sex tech for penis owners is another area I can see continuing to grow. I hope there will be more sex tech for penis owners based on innovative engineering and an in-depth understanding of both arousal and physical anatomy, not to mention a greater range of sensations and designs to suit a greater diversity of tastes and needs.
Sex tech really did us all a solid during the pandemic, keeping us connected and sexually satisfied during the long hard months of social restrictions. I can only see the trend of long-distance sex toys continuing, hopefully with better connectivity and interactivity between devices for a more seamless experience. Having tried a couple of long-distance sex toys, I know how much the quality of the connection determines the overall experience!
RELATED READ: Will 2022 Be the Year of the Penis for Sex Tech?
Also, the selection of VR-compatible sex toys is constantly growing, and I can see 2022 bringing a bigger and better selection that caters to more desires. There are so many potential uses for VR, such as helping people in trans bodies deal with gender dysphoria or enabling people to explore their sexuality or sexual fantasies in a safer environment, so it will be interesting to see where this goes.
My last hope/prediction for sex tech is that we will see even more inclusive sex tech designed with all genders, bodies, and sexual orientations in mind and a greater selection of inclusive sex toys in general.