The Gang's All Here: The Future of Group Sex
Technology promises a rebirth, and reclassification, of multi-partner play.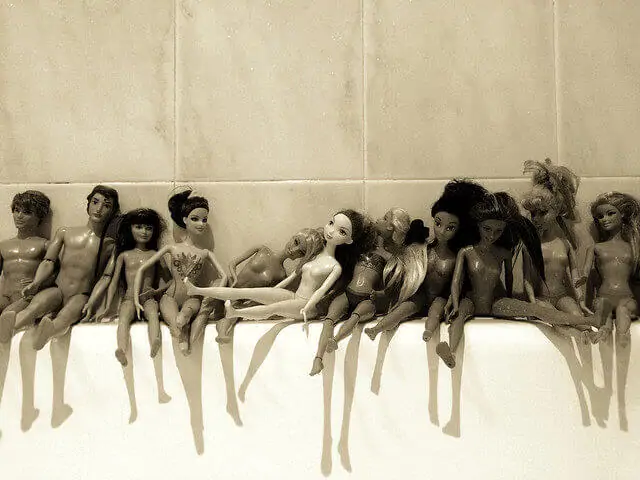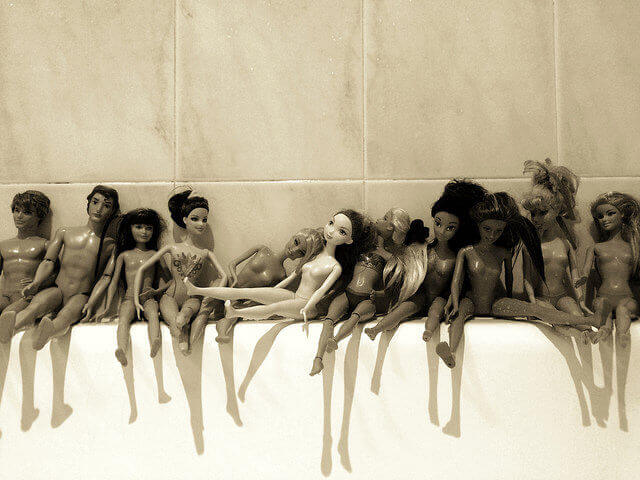 [quote type="center"]I feel sex is a beautiful thing between two people. Between five, it's fantastic. – Woody Allen[/quote]
Group sex is one of those aspects of human eroticism that has been with humanity since, well, sex itself.
It's pretty easy to visualize some early hominid thinking, "One is fine, two is great, so three—or four, or five, or six, or more must be amazing!"
But group sex, be it with just three or three hundred, has always been a bit problematic. To begin with—and back our resident early hominid—it's always been challenging to find one willing sexual partner, let alone any number beyond that.
Then there's the problem of being left out. There's always an emotional risk involved with group sex: that everyone is going to have a rollicking good time—but you're going to be a bored and lonely third wheel.
Good, old-fashioned orgy
For many people two eras come immediately to mind when you talk about group sex: the bacchanalia Romans and sexually playful 1970s.
Today there are many groups and clubs offering couples and individuals a chance to play with more than one other person; could be at risk, however, they are, with good reason, pretty exclusive.
Add another pair of challenges to our list: balancing the right number of sexual orientations and genders is tricky enough, but then there's the risk of sexually transmitted infections. All it takes is one person and (shudder) everyone could be in danger.
But recent technological breakthroughs show promise.For the first time, group sexual experiences may overcome these challenges—and could even become commonplace.
That is if you are willing to expand on the definition of what sex is—and can be.
Goodbye distance: hello new connections
With the advent of the Information Age most of us have experienced connections with people hundreds, or even thousands of miles away. Many of these people we may never meet—at least not in the "flesh."
Recently, though, we've had a major run of teledildonic breakthroughs that allow people to experience sexual play via networked sex toys. Here at Future of Sex we've discussed the products from developers like Lovense, Kiiroo, Vibease, and now—joining the teledildonic party—Vitafun.
Several of these developers—in particular Kiiroo and Vitafun—have built into their devices the option for multiple simultaneous units in erotic play.
Kiiroo, for example, touts that its Pearl smart vibrator can be used with multiple male Onyx devices: can be used to "Connect with as many partners as you like, the numbers are limitless" via their app or the Internet. A pretty solid pitch to virtual group sex aficionados
Meanwhile Vitafun, the developers of the male (the Aris) and female (Ishtar) appliances include a similar nod to folks who like more, more, more in their sex play: "Have fun with one or multiple partners, no matter where they are!"
It's clear that they, too, see a future in networked group sex experiences.
But the best is yet to come—when we add VR to the mix.
A newfangled orgy
Virtual reality has become a bit of a technological spice: bring up practically anything and there's bound to be someone, somewhere saying, "It's great and all but with VR it'll be better."
In the case of digital group sex, VR really will add a whole new dimension. For example, platforms like 3DXChat [NSFW], where users can enter an artificial erotic playground and even indulge in wild group sex parties, will soon be offering VR alternatives to their games.
This means that users will have an opportunity not just to see a virtual orgy but, with support for sex toys such as Kiiroo and Vitafun, and others, be able to feel all those other people as well.
Problems solved—by technology
Right now we are just-about, kind-of, almost there: all it's going to take is a few more years, or just a few months, and sexual playgrounds like 3DXChat, teledildonics technology, and VR will come together and then (excuse me) we'll all really be able to come together.
>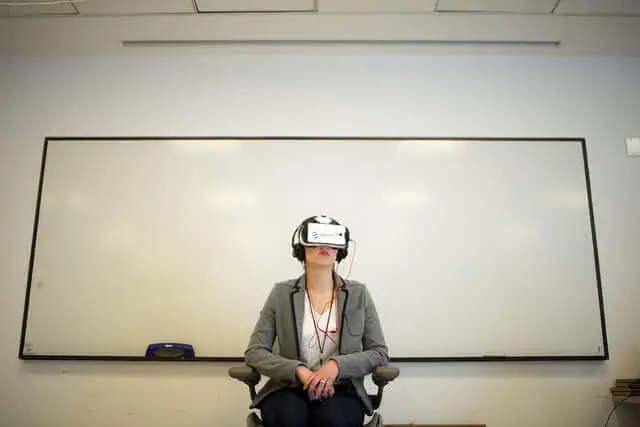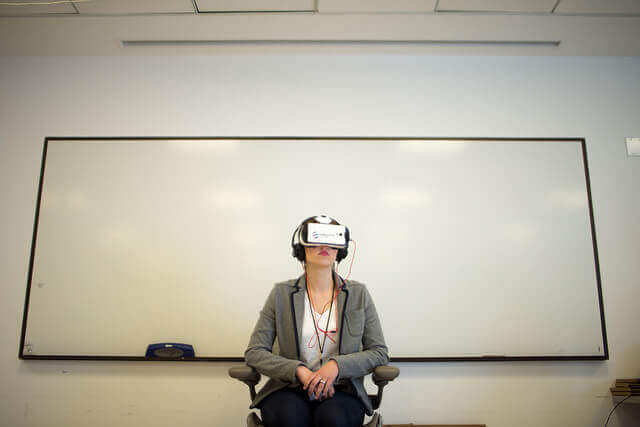 Then group sex—and a myriad of other sexual activities—will enter a new era of pleasure and exploration.
For example, let's look back at our challenges to old style group sex, and then how things will really change once we have that integration of all this, so far, separate technological bits and pieces.
1. Finding someone. With the entire Internet available, finding a playmate, or a dozen, won't be a problem at all—because it won't matter where anyone is. Post a call for an orgy on some special site or VR domain and soon you'll have willing participants joining in from next door to the next continent.
2. Being left out. With teledildonics, there will always be someone to play with—even if that someone is yourself. Let's create a little scene: the digital orgy is rocking and there are avatars, using networked sex toys, playing everywhere—everywhere but where you are. That is until you blink yourself to a new virtual world, or even conjure up an artificial playmate. No one need be lonely again.
3. The right balance. Again, with the entire world at your disposal, putting together the right fix of people for a virtual group sex scene would be as easy as ticking digital boxes—or just "select all." And if you don't get picked don't worry: there'll be another one in less than a second.
4. Biological risks. This one is the easiest of all. With VR, teledildonics, and digital playgrounds the only virus you or anyone else ever has to worry about are the computer variety.
More and more and more to come
Many of these challenges above could be around just about every aspect of human sexuality: from BDSM to furry play. That's where the possible future solutions we've touched on is so exciting.
Yes, we may be on the edge of having group sex become as easy to enjoy as only playing by yourself. But what VR, teledildonics, and more really promise is the opportunity for anyone, anywhere, to be able to have a tremendously diverse range of possible sexual experiences.
Or, to put it succinctly: the more the merrier!
Image Sources: fnogues, Kae Yen Wong, UTKnightCenter