The Most Influential Dating Sim You've Never Heard Of
Anime dating simulators are a popular medium for gamers. But do you know their origins?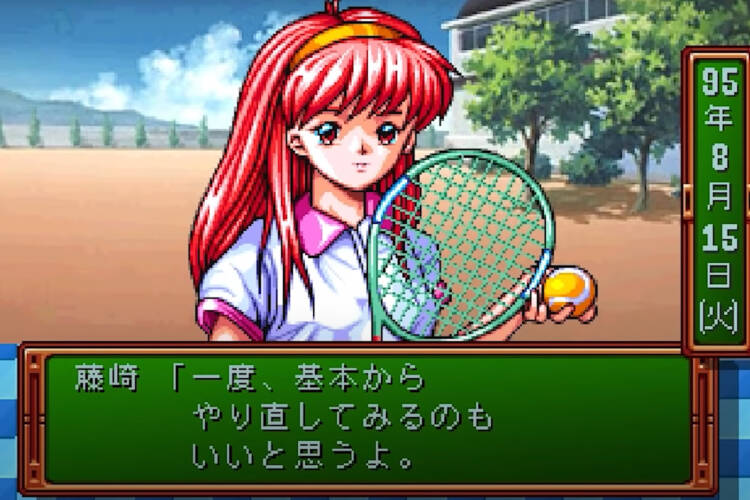 Dating simulators (sims) are a type of video game where you can court, romance, and/or have sex with several women, men, pigeons, daddies, or whatever you can think of.
The main appeal of these games is that players get to play an instantly desirable main character, and build themselves to be attractive to the women they like.
Many people are familiar with this type of game and gameplay, with some games such as Katawa Shoujo, Hatoful Boyfriend, and Dream Daddy becoming memes and cultural iconography.
In fact, Future of Sex has covered dating sims in the past. These are only a few of the many dating sims that can be seen and purchased at this very moment—see below for some of the other options.
But what not many people know is where dating sims came from, and how they became what they are today.
The first dating sim was the 1984 Girl's Garden, where you played a young girl attempting to court the young farmer next door by picking flowers from a garden.
Eight years later, the first game to feature adult themes and situations would be the 1992 Dōkyūsei ("Classmates"), which featured a main character who tried to romance one or multiple female classmates, neighbors, or people around town.
These games established important points about the dating sim genre as a whole, but were relatively obscure, both for their times and now.
It was only in 1994, with the game Tokimeki Memorial, that dating sims would become popular and transition into the version we know today.
Remembering Tokimeki Memorial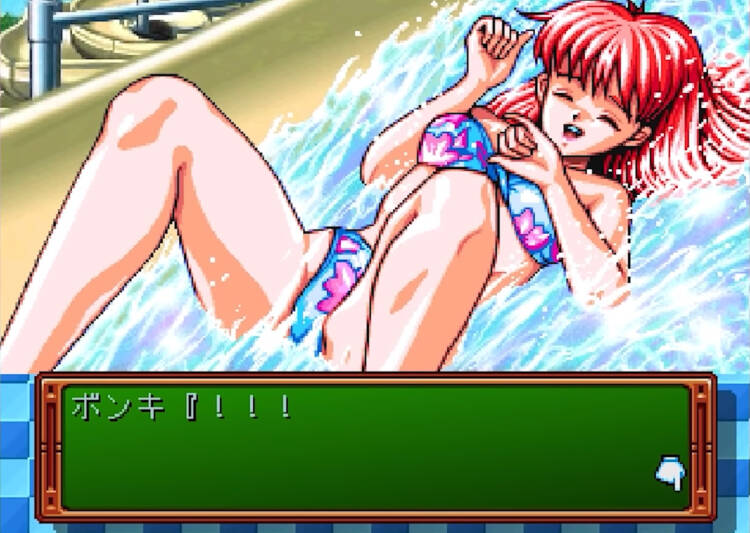 Tokimeki Memorial was a video game that took the formula, revolutionized it, and then created 30+ sequels, an anime, four manga, numerous merchandise, a movie, and a pachinko machine.
The original game was never translated into English, so only Japanese versions exist. The game is fully voice-acted, which might have actually increased the attachment between character and player, but the cost of re-recording audio is likely why the game was never translated into English.
Tokimeki Memorial is a relatively simple game. You go on adventures through your high school, romancing one or multiple students, and falling in love before the credits roll.
Players will engage in many activities to improve themselves to attract women across the many different clubs, including swimming, tennis, library, etc.
The conversations are punctuated with pixel art of the people, mostly women, that you make friends/"friends" with, and the more you associate with someone, the more you see of them. The more you see of someone, the more of their story you unlock as you play through the game.
This game was so popular when it came out that a New York Times article from 1996 actually reviewed it, saying that the future of dating is contained within the memory of the game.
Despite its former popularity, in the year 20201, I've only heard about this game as a result of a full review by the YouTube Channel Action Button Reviews, which did a six-hour retrospective on the game itself. A link to that video is at the bottom of the page for readers who would like to know more.
This game was the first to feature the "bomb" mechanic where, if the player neglects going out with different girls, they will become upset with the player, gossip with their friends, and make dating them and those close with them impossible. Players have every incentive to return to the game to engage in new romances, as the writing and art are both exceptional for 1994 technology.
The game also features lewd experiences with the girls you romance. In 1994, when you could fit only a couple of sexual images on a floppy drive or find an old playboy in the woods, any lewd experience was much sought-after.
Although this was not the first dating sim nor video game to showcase sexual content, this was the first one to do so to wide-acclaim. Even with these scenes, this game has wide appeal, with both men and women lining up to purchase the game at its original release.
Tokimeki Memorial is a game that has inspired multiple games, and built careers, enterprises, and mascots such as Super Sonico and Sakura Games. It is also one of the reasons why Future of Sex is able to write articles on topics that are of interest to so many people.
For this, I am personally thankful and hope that others can be too. So, even if you've never heard of Tokimeki Memorial, and cannot speak Japanese and cannot play it, I hope you can take a moment to thank this game for helping build a future where romance and sex can be a little bit virtual.
A full review of this game, including romance with every character, every minigame, and everything else you might care about, can be found in a recent, excellent review by Action Button Reviews. As a fair warning, this video is six hours long, but still very well-informed, and the creator recommends watching it like a miniseries.
Image sources: Tim Rogers, Konami