Why Does LGBTQ+ Representation in Video Games Matter? ​​
What games have been welcoming, and what can we learn from people with different experiences?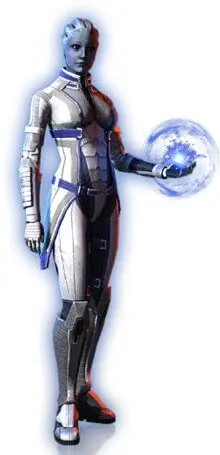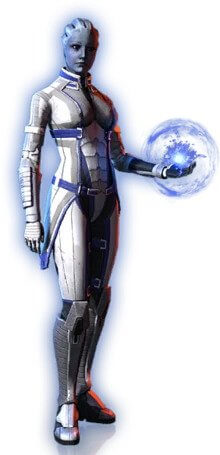 In my previous article, I gave a brief overview of the history of non-cishet representation in video games. ​​​
Unfortunately, the history is not very long and the quality of LGBTQ+ representation has varied significantly.
In the times that representation was present; and even when it has been handled well by the game developers, there are large swathes of people who wish the developers never tried in the first place.
While I could write about how people were upset that The Last of Us 2's main character was gay, I wanted to understand the views of people who might appreciate seeing a story with a gay main character.
​Just like when people want to play themselves in a game, people also want to love who they love in real life.
However, as a white heterosexual man, I am unable to speak to this type of representation; so, I reached out to two colleagues of mine who can speak to it more.
Abby Nissenbaum is currently an MBA candidate at the University of Memphis, and was previously the director of research and lead producer at Raindrop Games, PBC. She began playing video games during the Nintendo 64 era.
While she paused to focus on her undergraduate and graduate degrees, picked her gamer identity back up after completing her MA in Social Psychology.
Nate Brown holds a BA in secondary education with an emphasis on social studies, and has played video games throughout his life so far.
Both identify as part of the LGBTQ+ community. What type of games do they enjoy?
Nissenbaum appreciates role-playing games with well-written stories that allow players to get emotionally invested.
She points to Undertale as a game that does this really well. Undertale is remarkable in a number of ways, not only because it was made by one person on a $75,000 budget, but is also one of the first games with same-sex attraction, opposite-sex attraction, and both a non-binary main character and non-binary side characters.
You can also play the entire game without ever hurting anyone, which makes it popular for a variety of audiences.
In comparison, Brown really likes strategy games that allow him to think about what he is playing. Instead of playing games that are story-driven, he plays games where he conquers the world and creates his own stories.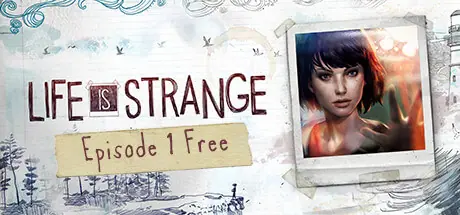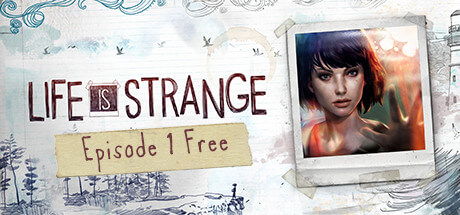 While their experiences with game preference are much different, both Nissenbaum and Brown think fondly back on the first time they saw a non-heterosexual relationship in video games.
Nissenbaum's first non-cishet video game experience was Life is Strange, which is a story-driven, choose-your-own-adventure game published by the French DONTNOD Entertainment in 2015.
It is the small studio's second game and the first that allows you to choose your own adventure. In the game, players play as Maxine "Max" Caufield, who gets the power to travel back in time after watching her friend Chloe die.
"The dialogue in the beginning of the game had some difficulties capturing Max and Chloe's unique personalities," Nissenbaum says, "but overall, it is one of the best-crafted narratives I have seen in a video game. The narrative leaves a lot of room for the player to input their own feelings, beliefs, and desires. It won a BAFTA award in the Story category for a reason!"
While Nissenbaum also had some issues with how some of the representation is handled throughout the game, she is adamant that the directors should continue Max and Chloe's story in a sequel.
Chloe's character did receive more attention in the prequel Life is Strange: Before the Storm, which also featured the main character having an interest in another woman. In the sequel, which has a unique story, one main character also has a same-sex relationship, but the game overall was not as well-received as the original and a sequel is unlikely.
Never too soon for non-binary aliens
Brown's first non-heterosexual video game experience happened also happened in a story-driven, choose-your-own-adventure, game.
"There is a video game called Mass Effect", Brown recalls, "and a character named Liara who is a non-binary alien that could be a love interest for both the male and female [main character]. In Mass Effect games, your relationship is a choice the player makes, so choosing [the main character's partner] gives the choice that meaning."
In Mass Effect, released by Bioware as their first big-budget game in 2007, Liara belongs to an alien race of non-binary aliens, however, the aliens do have female traits.
Brown also remarks that Liara is especially well-written compared to other characters, and he still remembers the relationship between characters fondly.
Liara could be a love interest in all three games, and a bisexual character was present in the second and third game.
Although Liara was non-binary, they were also referred to as a "she" by other characters and treated as a bisexual female by the writers.
Mass Effect 2 introduced a bisexual human character, but toned down Liara's role in the second game; and the Mass Effect series did not have an explicitly gay character until the third game, which released in 2012.
But does LGBTQ+ representation matter? ​​
"Representation in video games is super important!" Nissenbaum said.
I think there is a misconception that the only people playing video games are (predominantly white) males between ages 18 and 30, but the gaming community isn't a monolith. I see a lot of companies trying to include a lot more diverse characters and stories, and am excited that games will reflect more of the audience."
Brown had similar opinions, however, his outlook was more hesitant.
"It is great when different sexualities are explored in video games," Brown said, "just make sure the character is developed and not solely used for the purpose of their sexuality."
In his response, Brown is referring to a practice known as tokenism, which refers to including identities to hit a quota rather than to actually make meaningful movement toward exploring character identity.
The trouble with tokenism
While representation in media has been getting better, there are times when diverse characters are added but do nothing to advance the story.
Tokenism is a complicated topic to condense into this article, so for a good overview, this video by Youtuber T1J is a great example of tokenism and identity in the media.
Would a lack of representation be a reason not to buy a game? The answer is complicated. ​
Both Nissenbaum and Brown appreciate representation in video games, however, a lack of representation is not the most pressing issue to them.
There are no unions in the gaming industry, so working conditions for game developers are often incredibly stressful. Even when a game like The Last of Us 2 comes from a progressive company that cares about representation, the treatment of workers is still bad.
As well, multiple executives at Ubisoft, one of the largest publishers of video games, were accused of sexual harassment by multiple employees and removed from their positions.
Both Nissenbaum and Brown want the conditions for the game developers to improve before they make representation a priority.
What is good about this is that, even if you hate representation in video games, everyone can agree that the conditions for creating video games need to improve.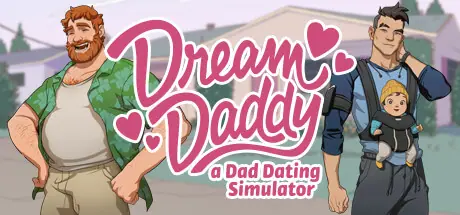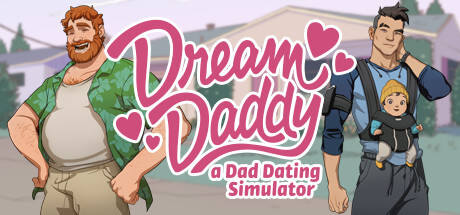 Are there any games that are doing dating well? Nissenbaum recommends Dream Daddy: A Daddy Dating simulator.
Dream Daddy is a gay daddy dating simulator where you date divorced anime dads around you with each having a unique personality and look. The game has received praise from a variety of sources, and it allows you to create your very own dating daddy. And best of all, it is free for anyone to download.
Brown had a different take on dating simulators. While he said he has had an ok time with some, he remarked "that he has actually enjoyed playing other types of relationships outside of his sexuality. Because it is something he could not experience in real life, he enjoys playing someone else's story."
There are a variety of experiences that video games can help people understand, and while not every video game needs representation, it is good for people who are not cishet white men to be included.
I believe that representation is important, but a lack of representation is a symptom of the variety of problems currently affecting the games industry. But as both Nissenbaum and Brown have shown, there is a variety of games available for you to play right now, and at this point, seems like they are performing a lot better than the big-budget games.
What do you think about representation in video games? What type of stories do you hope to see in games moving forward? Has the identity of a character ever helped you better appreciate a game? Let us know on twitter @futureofsex or below!
Image source: Wikimedia, Dream Daddy, Life is Strange