VRCosplayX Review: BaDoinkVR Launches VR Porn Site for Cosplay Fans
Popular characters brought to life in racy, immersive sex videos.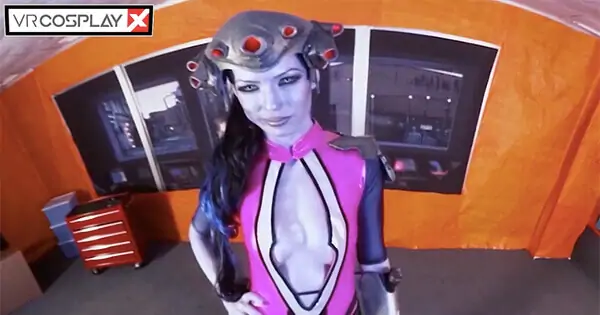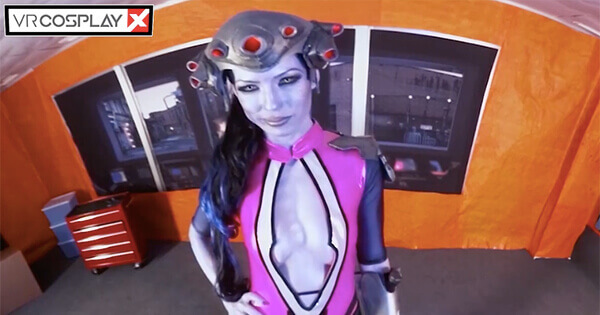 Let me get this right: you mean that here's a place where I can not just don my nifty VR headgear and plunge into an immersive and thoroughly erotic experience, but also play with the doppelgangers of some of my favorite game and anime characters?
Well, sort of.
Erotic cosplaying
BaDoinkVR [NSFW], a VR porn studio that has cemented itself as a leader in virtual reality sex, has just launched a new channel called VRCosplayX [NSFW]. Like much of BaDoinkVR's content, the recently launched adult site, is professionally done, featuring high-quality videos, and offers a fantastic user experience for both VR aficionados and the casual user.
But what separates the new channel from others on the web is its VR skin flicks are designed to satisfy cosplay fans' wildest fantasies.
Dressing up for all kinds of fun
For those unfamiliar with the term, cosplay means "costume play." While fans have been dressing up as their favorite characters for a long time, the phenomenon has really taken off over the last few decades.
It's now common to see cosplayers in just about every form of fan gathering—from those celebrating video games, science-fiction genres, comic book characters, anime (Japanese animation) shows, and beyond.
Cosplayers can dress up by wearing a simple bowtie (Dr. Who), or sport amazingly detailed recreations costing thousands of dollars. There's even a vibrant cosplay industry of prop weapon designers and builders, clothing manufacturers, and even highly paid cosplay models.
So it's kind of natural that many people, seeing pictures of cosplayers at events or through social media, would begin to develop a certain interest in seeing their favorite fictitious characters in sexual situations but also acted out in a cosplay manner.
Mixing cosplay and virtual reality sex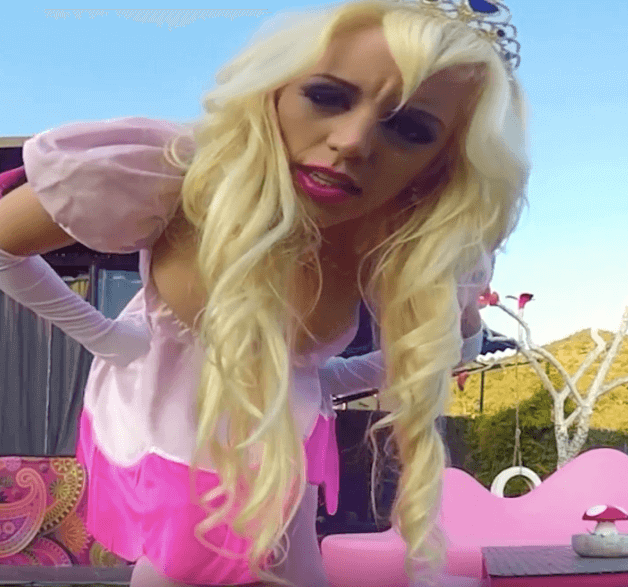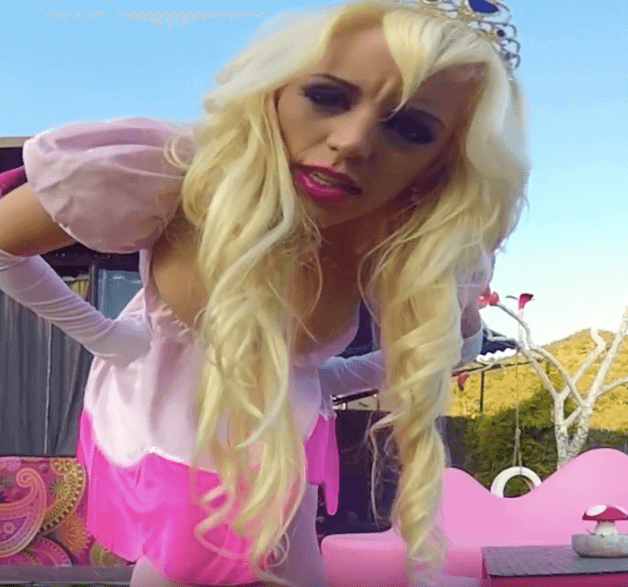 And BaDoinkVR was clearly paying attention. Head of Production, Xavi Clos, said, "We always listen to our dedicated and growing community of virtual reality enthusiasts. They asked us for cosplay and we delivered. Our goal is [to] bring everyone's favorite games and characters to life in such a way that is as if you're actually part of the sexy gameplay."
VRCosplayX currently offers 13 videos, though more will no doubt be added. Most of the films run about 30 minutes long and usually feature one cosplay girl. However, one that's an homage to Blizzard's immensely popular Overwatch video game features two female characters.
Like BaDoinkVR's main adult site, VRCosplayX supports a range of VR platforms: the Oculus Rift, the HTC Vive, the Samsung Gear, Playstation VR, and smartphones.
Getting hands on with VRCosplayX
For the uninitiated VR user, the site offers handy walkthroughs of how to download and view the films depending on your own hardware choices. As I'm already familiar with the smartphone option after spending time at BaDoinkVR's main site, it was a relatively quick and easy to jump into the world of cosplay VR erotica.
I say relatively because you have to download the film, and actually getting to the action can sometimes take a bit of time. For the samples I tried, it took about an hour for each high-quality 30-minute film to save on my device. Of course, your speed might vary depending on your Internet, and if yours happens to be on the slow side lower quality videos are available (30 frames per second versus 60 for the high quality).
As with all mobile VR experiences, having a good phone can mean a world of difference. It's also important to make sure your smartphone has enough memory, both to store and play the VR content smoothly. Both films I sampled ran around three gigs of memory: a hefty amount.
While not really a criticism per se, it would have been good to have actual sample clips available instead of just still images. Similarly, having each film offered as 10-minute teasers, as well as the whole 30 minutes, would have been just as good. It's more than a little frustrating to spend an hour downloading a file, installing it, and then realizing it doesn't rock your boat.
Most of the current content seems focused on game characters, with a few others tossed in. As with a lot of adult entertainment homages, the titles are playfully (or painfully) indicative of the source material: THE LEGEND OF ZELDA – A XXX PARODY and POKEBALLZ. I think you get the gist.
What you pay and what you get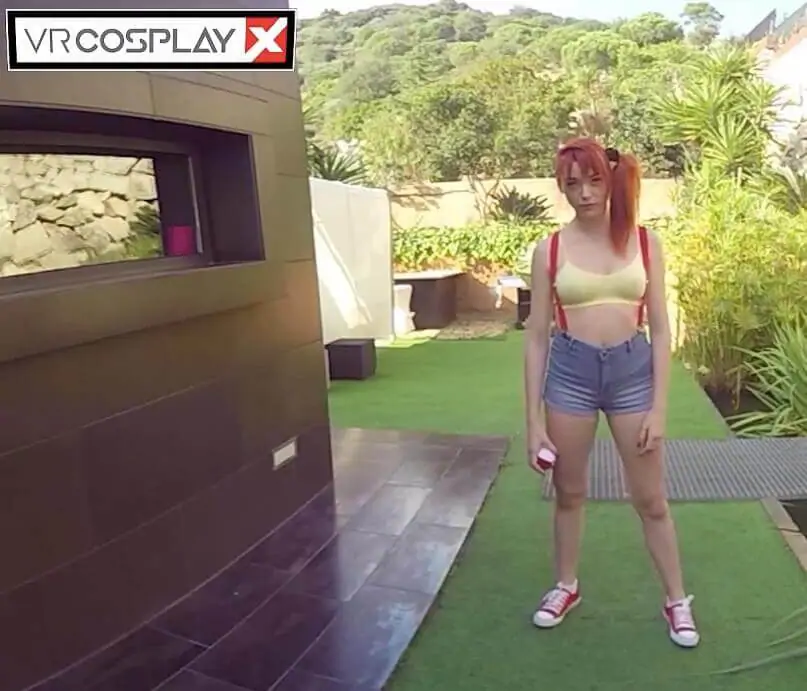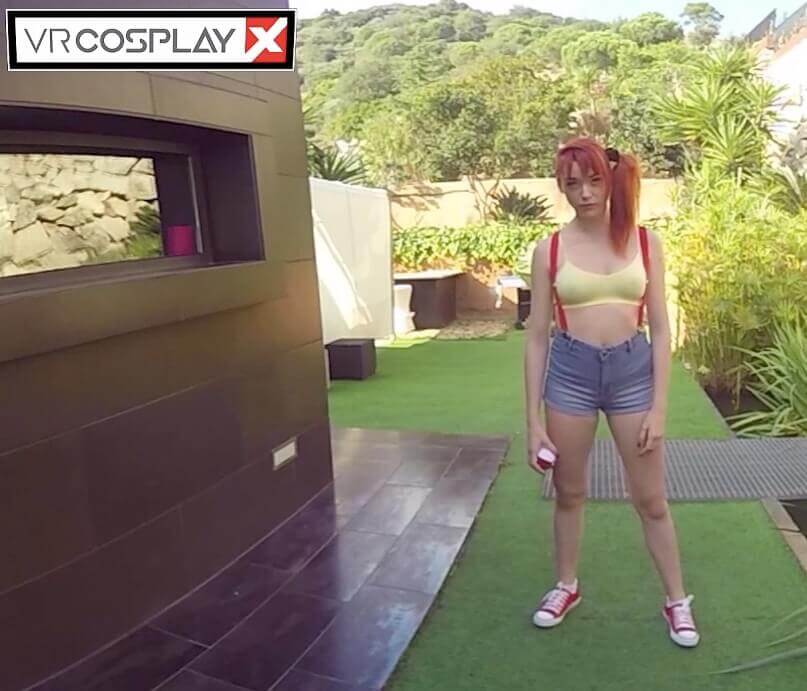 VRCosplayX offers a three-tier membership structure. For $1 you get the Rookie, which is single-day access, one download, and a free pair of smartphone-style VR goggles. Next up is the "The Boss" at $24.95 a month, which gives one-month access, unlimited downloads and streaming, and the same VR goggles. Lastly, there's the God level with one-year access, unlimited streaming/downloads, as well as the goggles.
For my test run I settled on the Overwatch and Ghost In The Shell parodies; the first one because it was the only film with multiple characters and the latter because I am kind of a fan of the franchise.
Both films were well executed, though your field of view is limited to just the actress and the immediate environment. Though in an adult film you really don't need much else.
However, none of the films I sampled came close to getting into the spirit of the source material. The acting is nothing above a standard adult film, with no one seemingly putting any work into the character's voices. In the Overwatch film we have a poor French accent for Widowmaker and no accent at all for the supposedly Cockney Tracer. It's also really puzzling while they gave Motoko from Ghost in the Shell a Russian accent.
As far as the cosplay part of VRCosplayX, the Ghost in the Shell film is pretty basic. Some work obviously went into the Overwatch costuming, but it falls behind some of the more amazing examples seen at various conventions and on the web. Even though the production must have had some budget limitations, it would have been much more immersive, and satisfying, if more investment when into the characters' outfits.
A good start
In the end, the site is a good—if not great. More than anything it's encouraging to see adult entertainment developers stretching the possibilities of virtual reality as well as listening to their own fans.
In the meantime keep an eye on VRCosplayX: it may not be the best, but as the first of more to come it's a promising beginning.
*The writer was provided access to VRCosplayX in exchange for an honest review. This review includes affiliate links.
Image sources: VRcosplayX [NSFW]