Onyx+ Review: Kiiroo's 3rd-gen Stroker Boasts New Motor and Better Connectivity
The latest round of upgrades has arrived for the brand's flagship device.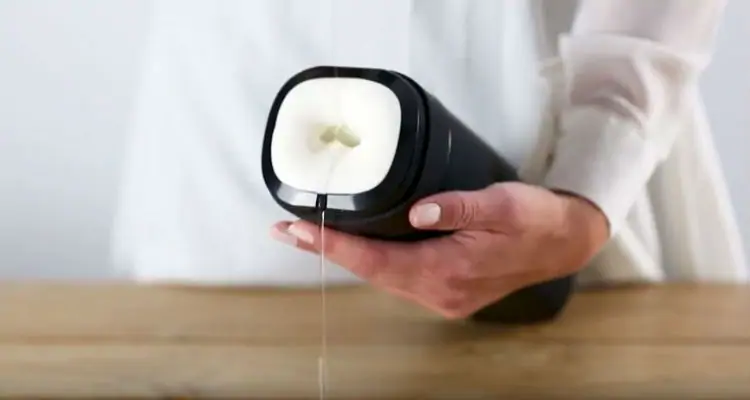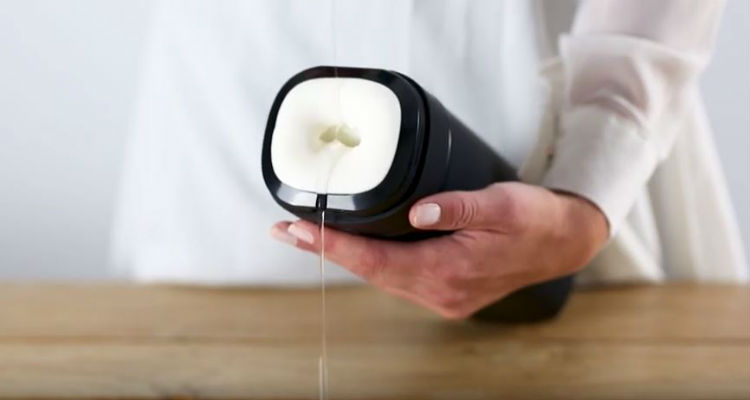 We've reviewed and reported on Kiiroo's flagship male masturbator, the Oynx, several types before. Yet the sex tech company continues to revamp its interactive sex stroker, recently releasing its third iteration: the Onyx+
Packed with a new motor meant to enhance its contracting technology, along with software that improves its connectivity to other devices, the latest round of upgrades does not disappoint.
I was fortunate enough to have Kiiroo send me the revamped Onyx+ in exchange for an honest review. Read below to learn more about why I enjoyed using the device and to see if it's the kind of high-tech stroker you need on your bedside table. (Note: This article contains affiliate links, meaning Future of Sex may receive a small commission if you buy a Kiiroo product.
Elegant design
Probably the first feature you'll notice about this product is how good the Onyx+ looks. Kiiroo is known for its hardware's elegant aesthetics as well as the finely engineered mechanisms packed inside.
The black covering is sleek and polished where it should be. And then it is matte and easier to grip where your hand would be. The Onyx+ looks less like a sex toy and more like a stylish, high-tech device.
The Onyx+ sports minimal yet ergonomic controls: power on/off button at the top, which also cycles through the unit's various modes. It also has a pair of touch-sensitive points that allow the user to increase or decrease the speed of its actions.
The only other break in the smooth design is the power connection port, which is protected from dirt and moisture by a little rubber-ish cap.
Get ready to play


One thing that for me immediately set the Onyx+ apart from other sex tech devices I've tried is how Kiiroo ships its internal sleeve separately, meaning you have to install it before being able to enjoy the interactive stroker.
I regard this as a good thing, though, as this helps the user learn right off the bat about how to remove the sleeve later on for cleaning.
Back to the stroker unit itself, I was impressed by how much work and thought Kiiroo put into its design and manufacture. The end result is a product that comes damned close to mirroring human skin, is very durable, as well as easily cleaned.
The sleeve, too, adds a critical extra pleasure to using the Onyx+ as it perfectly disguises the mechanical elements of the toy, so when using it you don't have that sometimes troubling sensation of putting that so-sensitive part of your anatomy into something that has a variety of motors and gears and such.
Seriously, not once during my experience with it did I feel like I was playing with something disconnectedly mechanical: a major bonus as well as another sign of Kiiroo's thoughtful design.
An equal bonus is that the unit has clearly been built to be pleasurable but also unobtrusive. The Onyx+ is, in fact, so quiet that sometimes as I enjoyed using it the thought crossed my mind that it had stopped working.
But then when I discovered that it was indeed working, to be vague about it, quite fine it made me yet again respect the workmanship that went into it.
Interactive pleasure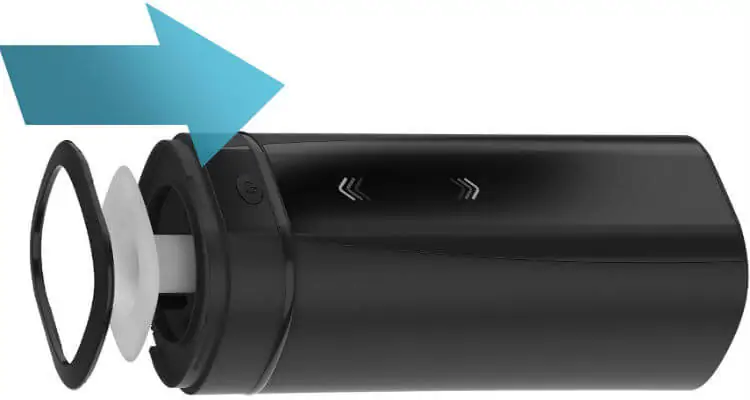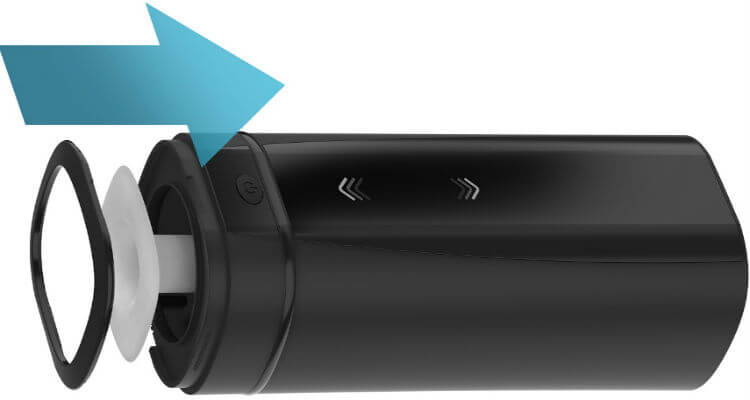 Like other devices from Kiiroo, the Onyx+ plus is also entertainingly smart, with it being able to easily connect, via their FeelConnect app and Bluetooth, with just about anything and everything you can think of.
For example, you can link it to other Kiiroo toys, either when they are in the same immediate space or halfway around the world, as well as to interactive videos online.
About this last one, Kiiroo has a cool feature that allows you to quite easily get into the action. For web-based entertainment, all you need to do is get a QR Code from whatever site you are using, take a photo of it from within the app, and there you are: what happens on-screen being transmitted to your Onyx+.
You can also, though sites like ufeel.tv [NSFW], download a video to your home computer and equally connect your device to it. Personally, while the variety of actions and entertainers was more limited, I found this to be a more exciting way to explore the toy's interactivity, as some streaming sites took a bit of finagling to get them to sync up.
Also part of the FeelConnect app are the options to control the Onyx+ with a nifty slider system for intensity and the like or even have the toy respond to music, though the app seems to prefer vocals rather than, say, purely instrumental works.
But you don't have to use the app to get a lot of pleasure out of the Onyx+. Remember those touch-sensitive controls on the body of the toy I already mentioned?
Well, using those you can really get the erotic action going: with you being able to easily cycle through a nice variety of pre-set patterns—though you can also increase or decrease what's happening at any time. Among the patters are Full Stroke, Power Up, Handjob, and the aptly named Storm.
I wish I had the writing chops to truly get into the details of what makes these pre-sets so stimulating but, suffice it to say, you really have to try it out for yourself.
Neat package, great company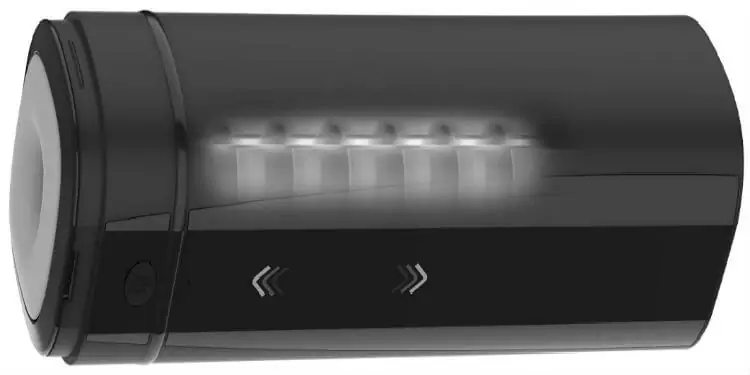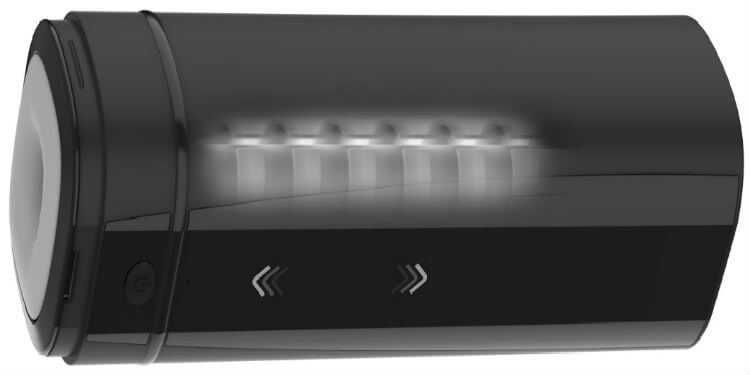 In addition to the Onyx+ itself, you also get a very well put together manual, a warranty card, a couple of handy inserts featuring sites that can synch up with the device, like ufeel.tv and Feelxvideos, and a power cable.
It's also worth getting back to Kiiroo and why the Onyx+ is another feather in their sex tech innovator cap. If their name rings a bell, it's no doubt because they have become a rather constant topic for us here at Future Of Sex, the company regularly releasing groundbreaking devices such as their clit-focused Cliona as well as their other sleeve type toy, the Titan, or partnering with adult entertainment providers to give their users more options for interactive entertainment.
All this just shows that Kiiroo truly cares about what they produce, that their products and even the mission for their a company are all about looking forward, trying new technologies, and—most of all—delivering high quality, absolutely pleasurable, sex tech to their customers.
State-of-the-art enjoyment
In all honesty, as I used and was totally pleased with the Onyx+ I'd been so honored to test drive, I kept thinking, between bouts of happy moans and joyous groans, that this was an important step on the sex tech trail.
If there was a downside to the experience, it's that when using something that is state-of-the-art my mind did have a tendency to wander away from the action, pondering where their developers and engineers at Kiiroo might take us next.
But wherever that might be, one thing is for sure: it's going to be something even more amazing than their new Onyx+. In the meantime, we have this new toy to play with—and totally enjoy.
Image sources: Kiiroo