A New Sexual Revolution: AI's Potentially Positive Impact on the Differently-Abled Community
How machine learning could break barriers, empower identities, and redefine societal norms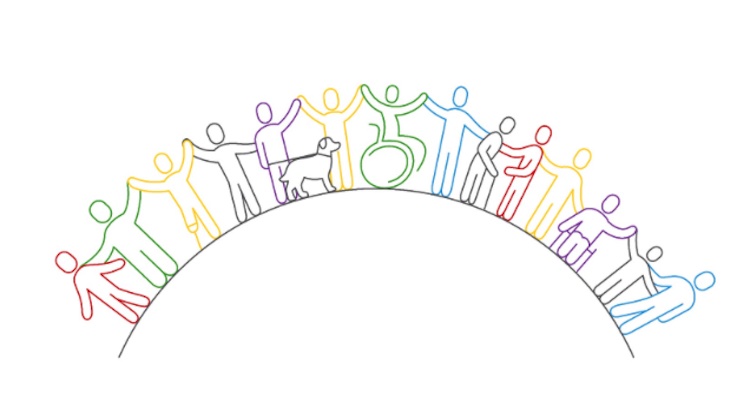 "Being in a wheelchair, one of the questions I'm often asked is whether I can have sex," writes Sarah Alexander, a differently-abled journalist. "This forbidden juxtaposition of disability and sex is all too familiar, and we really need to start opening up the conversation and breaking boundaries."
I agree with her. Sometimes, our bodies aren't going to fit together in a way that makes sex possible. Our energy levels, physical limitations, or pain make some sexual activities or positions unenjoyable or practically impossible.
For those with disabilities, sexuality can be a challenging and stigmatized topic due to the lack of education, information, and support from society. Moreover, people with disabilities often face barriers and discrimination in expressing and exploring their sexual identities.
Fortunately, artificial intelligence might offer potential solutions and possibilities for people with disabilities to explore sexual pleasure and intimacy in safe and more pleasurable ways.
"Human-AI powered robot relationships can be harnessed to create more holistic lives and provide dignity to individuals who do not have access to human companionship." wrote Nancy S. Jecker, Ph.D., in the Journal of Medical Ethics.
Sex ed for all
One example of how AI could assist is by providing us with accessible and comprehensive sexuality education.
Research published by the American Psychological Association shows young adults and adolescents with ID know much less about sex than their non-disabled peers. "Educators are thinking more about [disabled] students' physical needs. They don't see them as being sexual people with sexual needs and desires. They don't see them as wanting relationships," Kehau Gunderson, lead trainer and senior health educator, told Teen Vogue.
Lack of knowledge can lead to increased risks of sexually transmitted infections (STIs), sexual abuse, and low self-esteem. Therefore, it is important to provide people with ID with accurate and relevant information about sex and skills and strategies in order to help protect themselves and make informed decisions.
AI could assist in this by generating user-specific and adaptive learning materials best to suit the needs and preferences of each learner. For example, AI might use natural language processing (NLP) to generate text or speech that is far easier to understand for those with ID.
Additionally, AI could generate informative visual aids to illustrate concepts or scenarios related to sexual health and pleasure.
Exploring positive sexuality
Another example of how AI could aid people with ID is by allowing them to explore their sexuality and identity in a positive and supportive environment.
A Taylor & Francis Online editorial put it well, stating, "Sexuality is not only about physical acts or biological functions, but also about emotions, feelings, desires, fantasies, values, and identities. People with ID have the same rights and needs as anyone else to express and explore their sexuality and identity in meaningful and satisfying ways."
Adding, "However, they often face obstacles and limitations in doing so, such as lack of privacy, autonomy, choice, or access to resources. AI can overcome some of these challenges by creating virtual or augmented reality platforms that allow people with ID to interact with others or themselves in a safe and respectful manner."
For example, AI might use natural language generation (NLG) to create realistic and diverse characters or avatars to aid in communicating with people with ID.
Not to mention how AI might be employed to enable people with disabilities to communicate and connect with others who share their interests, values, and goals.
For instance, AI might use machine learning and recommender systems to match users with potential partners or friends based on their profiles, preferences, and compatibility.
Access to sexual pleasure and intimacy
Another example of how AI might support people with ID is by facilitating their access to sexual pleasure and intimacy.
Research conducted by Adam Poulsen, School of Computing and Mathematics, Charles Sturt University, Wagga Australia, suggests that sexual pleasure and intimacy are essential components of human well-being and happiness, which can improve one's physical and mental health.
Look no further than how Amber, a sexbot companion, might use its unique features to make work with and not against a person's disability.
Case in point, disabled people who might be physically frail might use its ability to massage, vibrate, or gently thrust to make sex more comfortable and satisfying.
Likewise, AI might utilize haptic feedback and biometric sensor technology in order to build customized smart sex toys or chatbots able to adapt to the user's arousal level, preferences, and physical or emotional concerns.
Then, there's the idea of using AI to produce ultra-realistic and thoroughly personalized erotic content to the user's fantasies and desires.
In conclusion
These are merely some of the ways AI might benefit people with disabilities to explore their sexuality and identity.
As you can see, AI can empower people with disabilities to have more control over their sexuality. It can help people get more information about their sexuality, help them explore their sexuality positively, and provide access to enhanced sexual pleasure and intimacy.

Image Sources: Depositphotos