Rising Demand for Sexbots, Remote Sex Toys, and VR Porn amid Health Crisis
Leading sex tech brands share how they're prospering post-pandemic.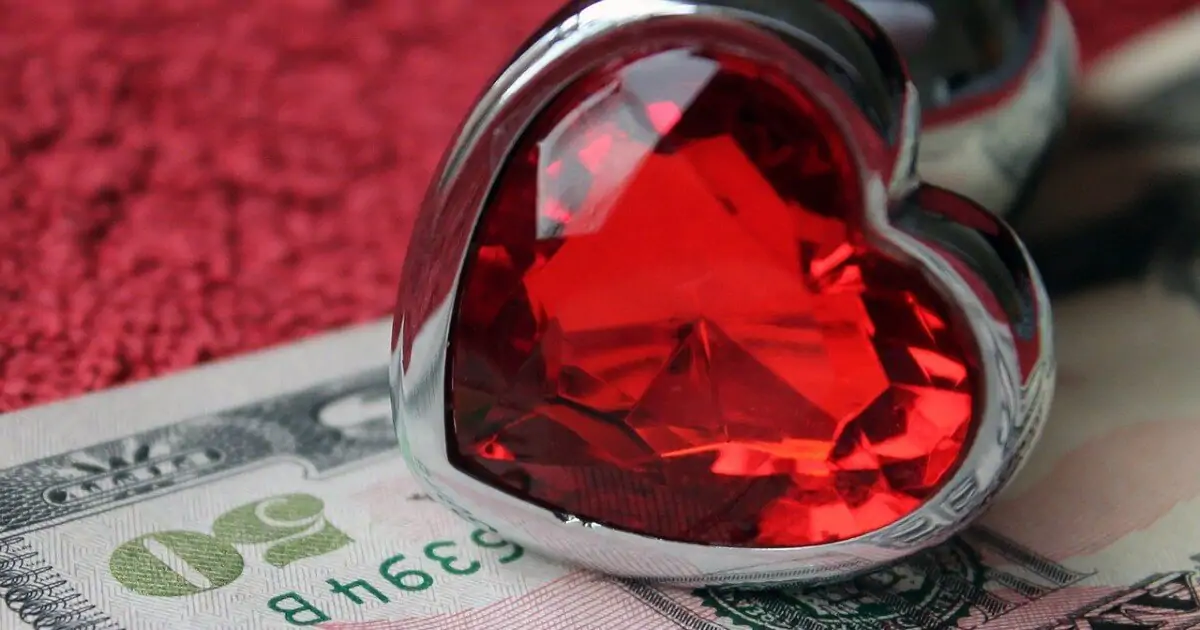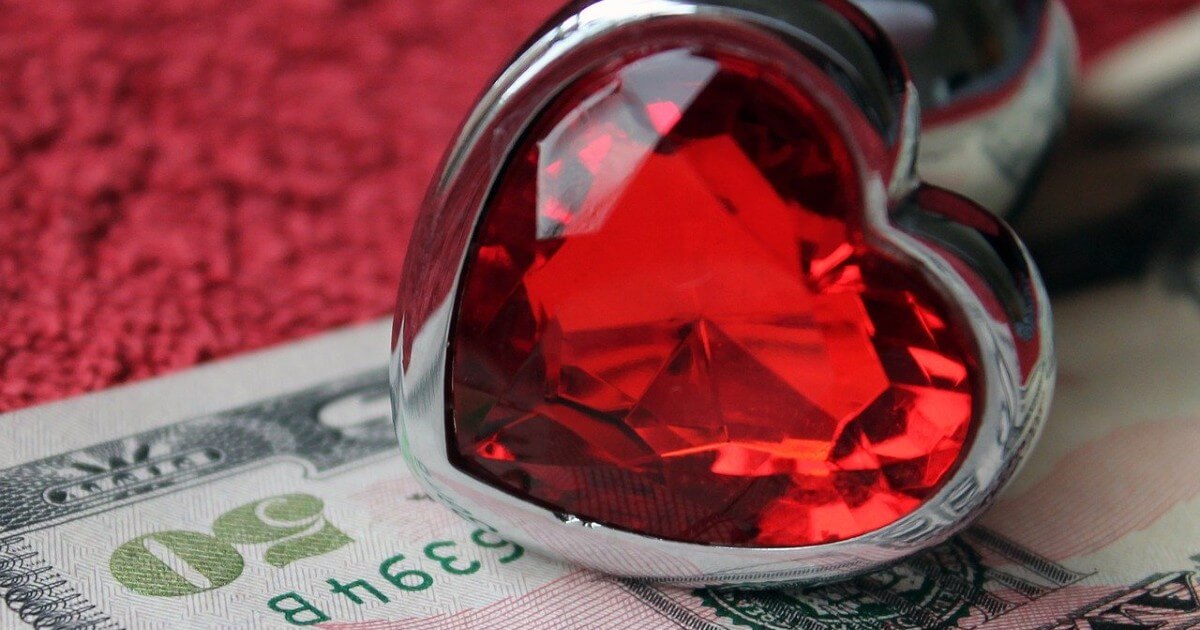 The sex tech and so-called vice industries are reportedly doing well in our post-pandemic world.
While many businesses have been forced to shut down and layoff workers, sex toy retailers and adult entertainment companies are experiencing a boom in sales.
We spoke to some of the leading brands in sex tech to learn more about how they are managing, and in most cases thriving, as people around the globe self-isolate.
Sex toy sales on the rise
Vibease: Remote sex signups and erotica downloads spike upward
According to Vibease CEO Dema Tio, sex toy sales have increased 50% since lockdown measures came into effect.
The sex tech company is known for its app-connected sex toys that synch to erotic audio fantasies.
Tio added that signup rates for Vibease's long-distance sex feature are also up 50%, while downloads of audio erotica from its Fantasy Library have increased 100%,
"Social distancing has certainly denied us the level of intimacy we are used to, leaving many of us frustrated. We hope our SMART vibrators can bridge the intimacy gap during this pandemic. With its long-distance features and unique audio erotica pairing, we want to let singles and couples alike safely enjoy sexual pleasure and intimate moments in the comfort of their own home," Tio said.
Unbound: Customers want sex toys, and quick!
Unbound CEO Polly Rodriguez told Future of Sex daily sales have doubled at the female-focused sexual wellness company.
Buyers are also more eager to have their orders arrive quickly.
Rodriguez added there's been "a significant uptick in customers selecting 2-day shipping and emailing our customer service team asking when their shipment will arrive."

Unbound's top sellers have been its Clitoral Jolt Gel stimulating lubricant,
Bender vibrator. Jelly lubricant, O.M.G-Spot stimulating lubricant, and the
Ollie vibrator.
Lora DiCarlo: Sex coaching jumps, sex toy sales consistent
Lora DiCarlo is a high-tech sex toy company that's won various CES awards. It has also turned heads with its devices using micro-robotics as well as for its outspokenness against sexism in tech industry.
According to spokesperson Rachel Johnston, since the coronavirus oubreak Lora DiCarlo "has seen increased bookings for wellness coaching sessions as people are looking for ways to connect with others."
While online research and interest in purchasing adult toys have increased, sex toy purchases from Lora DiCarlo remain consistent.
Johnston also reports that the company is benefiting from its new remote work structure.
"Working remotely has actually enhanced our internal team communication practices," she added.
Lora DiCarlo also carried out a study to understand how the health crisis is affecting sexual relationships and behavior.
Johnston pointed out that its database skews older and is more diverse than the general population, so its findings may not be comparable to other studies.
One notable finding is how stress related to the pandemic is affecting cis-straight women's sexual relationships with themselves more than other demographics.
"Cis-straight women tend to be masturbating less than before due to those feelings of anxiety, but they're also battling with having more people in the house and the effects that has on sexy alone time," Johnston told Future of Sex in an email.
On the other hand, LGBTQ survey respondents and people who live apart from their partners said their sexual relationships with themselves had improved.
"They are masturbating more than before due to more unscheduled time and needing more stress relief," said Johnston.
Kiiroo: Growing traffic and sales
Well-known interactive sex toy company Kiiroo is another brand reporting increased sales along with traffic.
Kiiroo says its experienced "steady growth" following lockdown restrictions and released statistics showing how traffic volumes increased between March 9 and 15, 2020, compared to the previous period of March 2 to 8, 2020."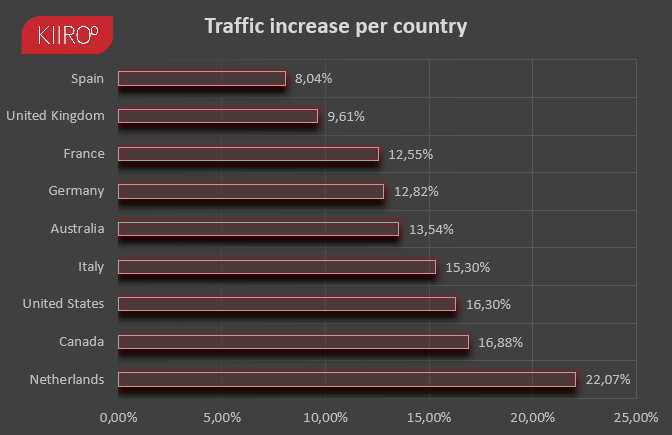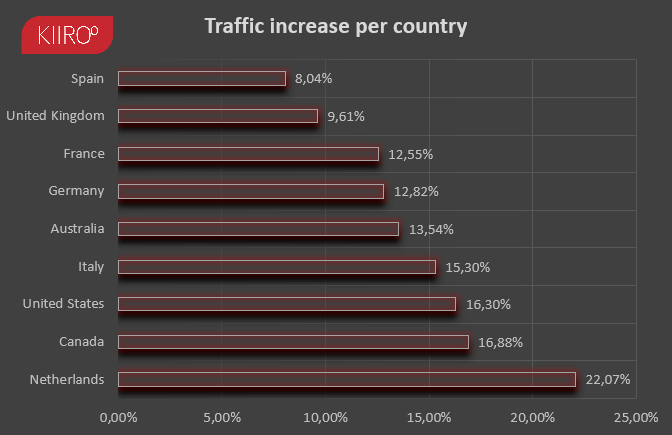 Kiiroo spokesperson Viktoriia Zhyliak said that during April, growth in the United Kingdom, Australia, and Germany was significant. However, the company's biggest markets remain in the United States and Canda.
Zhyliak added that Kiiroo's top-selling device is currently the Onyx+ stroker, both as a standalone masturbator and in the couples' set.
Sex dolls
RealDoll: Sales are up, stigma may change
Demand for love dolls also appears to be on the rise in our post-panemic world.
Abyss Creations CEO Matt McMullen, known for his highly realistic silicone love dolls and robotic sex dolls, told Future of Sex sales are up for his RealDoll line.
"Many of my staff who can work from home are doing so and we are still producing product," he added
McMullen also commented on how self-isolation may change how people view love dolls.
"I think that this event, as horrible as it is, will make the idea of synthetic companionship more appealing and acceptable to more people. And I also think many are pausing before ordering from China—which is where a lot of knock-off competitors of ours reside," McMullen said.
In March, The Sun also reported on a sex doll shortage caused by the previous shutdown on Chinese sex doll companies.
DS Doll: Open for business
DS Doll is a Chinese company that creates love dolls and sex robots.
"From February to March this year, our factory stopped for 40 days, although our city did not find many cases of infection, through isolation and protective measures (such as wearing masks)," a spokesperson named John told Future of Sex over email.
He said the facotry was up and running again in April and all staff are back at work.
"No problem here, if ordering a sex doll now, the production will not have any impact," he added.
AI Tech: Shipping costs higher, disinfecting robot
AI Tech, the China-based makers of the sex doll Emma, said consumers don't need to worry since most companies and favorites in the country are up and running.
However, freight costs are now more expensive. A spokesperson also said the company is developing a new disinfection robot equipped with artificial intelligence.
VR porn
BaDoinkVR: Sales are stable
Although companies like PornHub [NSFW], VR Bangers [NSFW], and Erika Lust report higher consumption rates of virtual reality adult content, this trend is not seen across the board.
"To be honest our sales are quite stable. I haven't been able to attribute a small increase that we observed to COVID," Product Manager Xavi Clos of BaDoinkVR [NSFW] told FutureofSex.net.
Clos added that the BaDoinkVR team is transitioning well during lockown.
"We consider ourselves very lucky as we managed to keep all our team working remote. And to be honest it's working really well."
Image sources: RJA1988