Virtual Lap Dances Are a Saving Grace for Out-of-work Performers
Patrons take to Instagram and virtual reality to support exotic dancers.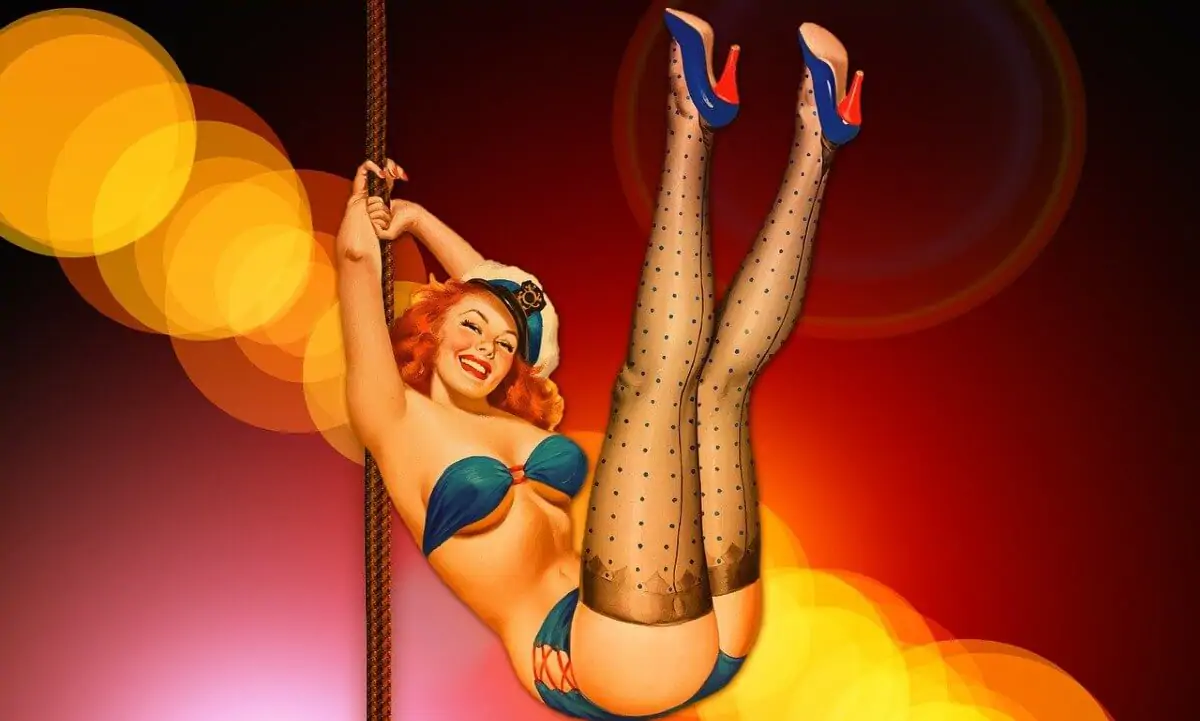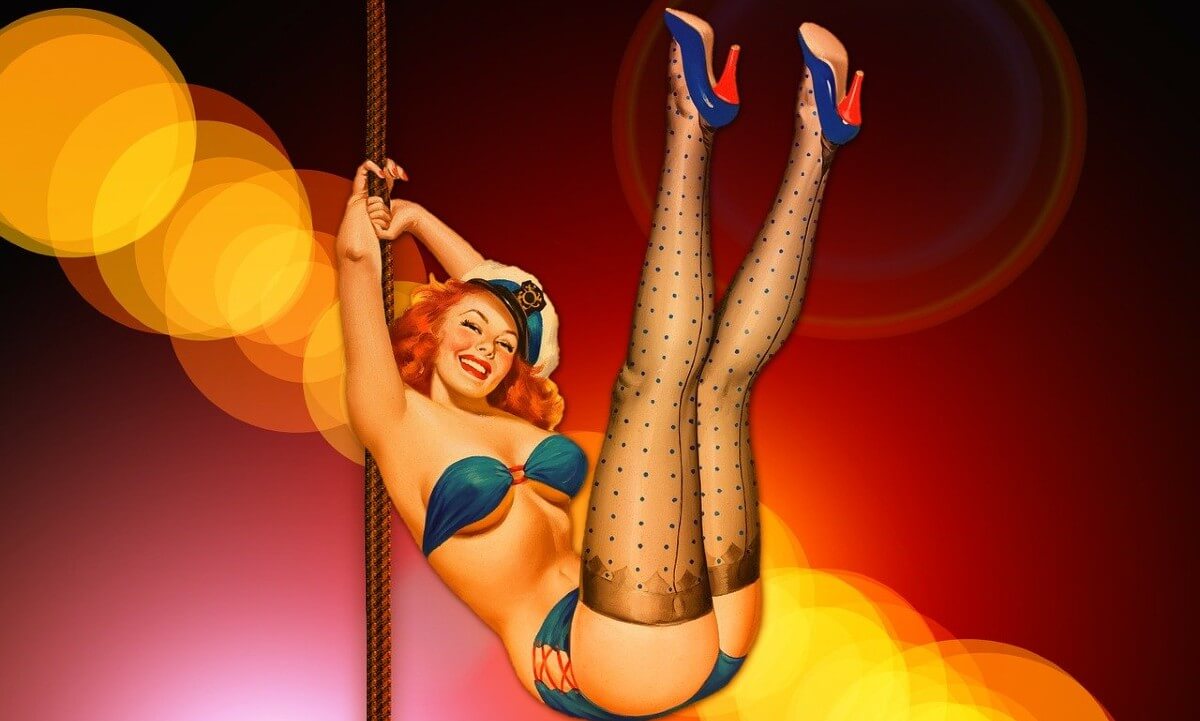 As a health crisis grips the world, millions of people facing unemployment are wondering how they will pay their bills. Fortunately, government stimulus plans are being set in place to offer financial support.
But as it stands, exotic dancers and other sex workers are ineligible due to rules that discriminate against the nature of their jobs.
Love or hate the idea of dancers undressing in front of crowds, but strippers are people, too, with responsibilities and basic survival needs.
That's why exotic dancers are turning to Instagram and other online platforms, offering virtual lap dances in order to maintain an income.
Strip clubs go digital
Though long thought of as the place you can go to see what someone, somewhere, is eating for lunch, during the pandemic Instagram is being embraced by strip clubs, both new and well established, in a bid to keep the attention and dollar bills of patrons.
On the established side, Atlanta-based Magic City [NSFW] began offering $20 "virtual lap dances" on its Instagram stories. It's now promoting performers on a self-hosted live cam site.
The New York Times has dubbed such online events "virtual pop-up strip clubs", including the racy Instagram Live events hosted by former pro basketball player Justin LaBoy and Justin Dior Combs, son of famous rapper P. Diddy. 
Quarantine Radio, meanwhile, was the brainchild of rapper Tory Lanez, and it fared well, bringing in a staggering 350,000 viewers before Instagram shut the account down. Lanez said he is not taking the ban lying down and has vowed to fight to keep his virtual club alive.
The allure of virtual strip clubs is pretty obvious. From the comfort of our homes, both performers and spectators can engage and enjoy what the other has to offer, all within a safe social distance. 
It doesn't take a futurist, sexual or otherwise, to speculate virtual strip performances could stay popular long after stay-at-home orders are lifted.
While such performances are arguably very much the same as those of a cam model on a site like Chaturbate[NSFW], virtual strippers are dancers and don't perform sex acts.
Virtual stripping is taking some of what the cam world has to offer, and becoming a way for performers to keep themselves going when they aren't in a club.  
Sasha, a dancer interviewed by the New York Times, put it this way: 
If it wasn't for Justin and his [Instagram] Lives I don't know what I would have done or how I would have paid my bills or gotten food in my house.
It's likely, however, that Instagram won't last as the online refuge for performers unable to work in physical clubs. Long before the coronavirus outbreak, the platform has been criticized for shutting down accounts depicting female sexuality in particular, and sexual expression in general. 
But that doesn't mean more accomodating platforms won't pop up in the future.
The wonders of virtual reality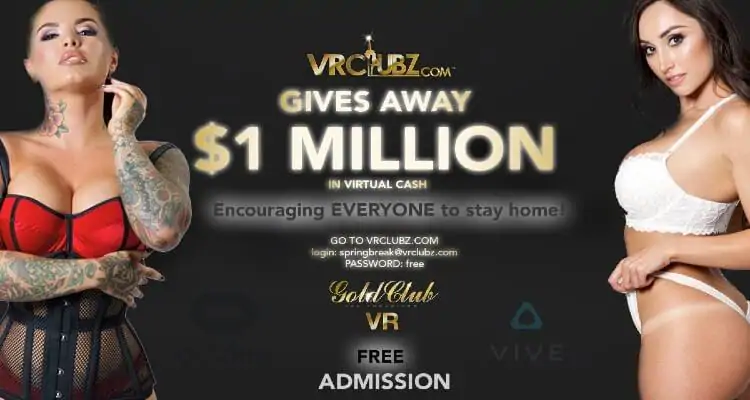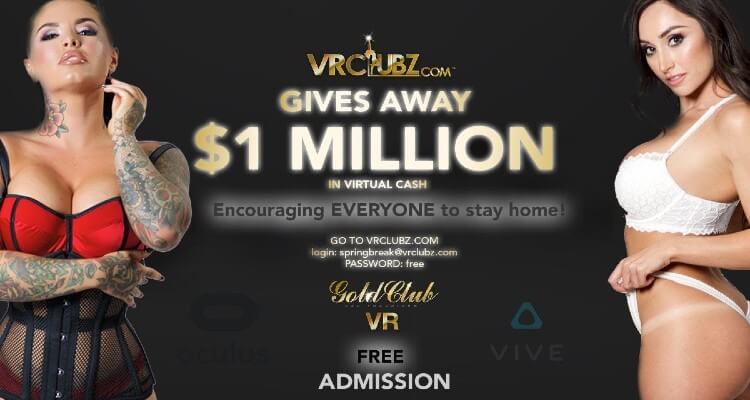 In fact, Instagram is far from the only online option embraced by strippers.
VRClubz is one of the biggest erotic performance sites trying to tap into the large global audience that's both bored and looking for a sexual outlet. 
Partnering up with San Francisco's Gold Club, VRClubz [NSFW], which bills itself as "World's First Virtual Reality Strip Club Game," is giving away $1,000,000 in virtual cash and free admission to its Virtual Reality Gentleman's Club.
Even without this sweet deal, VRClubz is definitely worth checking out. Even more so if you like to take in a sexy show but, like all of us, you're stuck at home.
The stripping entertainment comes in basically two forms, with two different ways to enjoy the action. If you like to watch one performer at a time, there's the video section: where all kinds of erotic entertainers take it all off and even give their viewer's the experience of club standbys like virtual lap damces and private dances.
If you like a more interactive show, the game portion of the site has you covered. While in a virtual environment that mirrors a real club, music and all, users can watch performers do their sexy things and even tip them digital dollars, which then triggers "extra" activities.
As for the two ways to watch the action, if you have a VR rig, VRClubz supports the HTC Vive and the Oculus Rift or you can take in a show on a standard PC. Sorry, Apple users: your computers aren't supported.
Ogle from behind the wheel
Not everyone is going the tech route, however.
Las Vegas, a city where women in or getting out of suggestive outfits has long been a major tourist draw, has been hit particularly hard by the current stay at home orders.
But one erotic performance establishment was determined to find a way to keep its customers entertained, as well as its performers employed.
The solution? A touchless drive-thru strip club expereinced.
Here's how Ryan Carlson, the director of operations at Littel Darlings, put it to the Las Vegas Review-Journal:
We're going to offer drive-up window strip shows. Guests can drive up to the front door and we're going to have dancers separated by the 6-foot separation rule and they can enjoy a totally nude show right from the seat of their car.
So for $100, you can watch a ten-minute sexy strip while still practicing responsible social distancing though it may not give you a lot of privacy., which is exactly what other performers are now offering via social media.
The coming revolution in erotic entertainment
If there's anything positive to be said about the pandemic. it's got to be that it's spurred a great many businesses, and even entire industries, to rethink how they operate.
As we've seen here, the adult performance industry, while being hit especially hard by the lockdown, has been doing some remarkably creative problem-solving.
But there's a good chance that things might get even more creative and, best of all, even more entertaining.
VRClubz, while a good start is still just a start. Why not, for instance, feature live performances instead of recordings?  Sure, it might take some serious bandwidth and some technical work but the end result would be a more immersive version of those Instagram shows.
Then there's the idea of combining VR, live streaming, and multiplayer gaming. Picture this: you don your rig, step into the club, and not only watch a live erotic show but also be able to interact with others there, maybe even the performers themselves.
Out in public while being private
While things may seem bleak at times, we will get through the current COVID-19 epidemic.
But because we've had some sobering glimpses at the cracks in our society things won't ever be quite the same again. And, while it might sound trivial compared to many other changes, enjoying something like a live erotic performance is going to be one of them.
Sasha quoted above said, though, this could lead to more opportunities for entertainers, how to rethink doing business for the clubs, and maybe even new ways to enjoy watching women take their clothes off.
Image sources: vrclubz.com, geralt