How the Sex Tech Industry Can Smash Taboos and Spark Social Change
Panel reveals technology's surprising potential to enhance health and intimacy.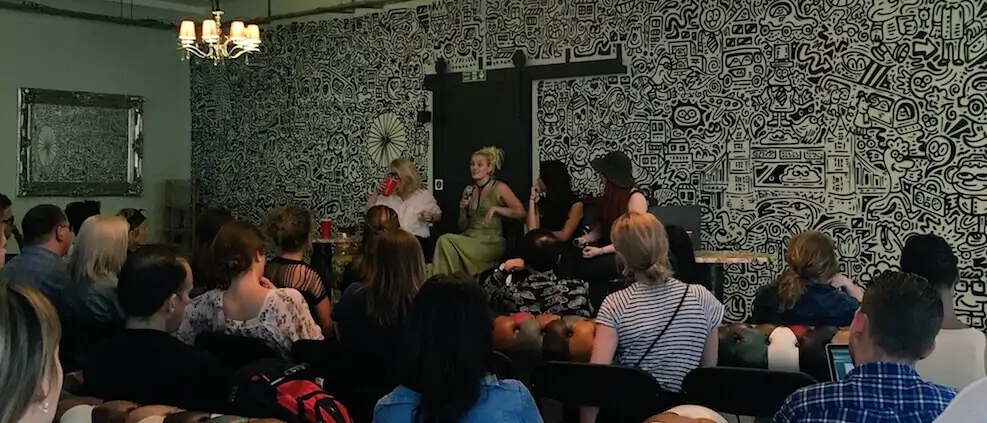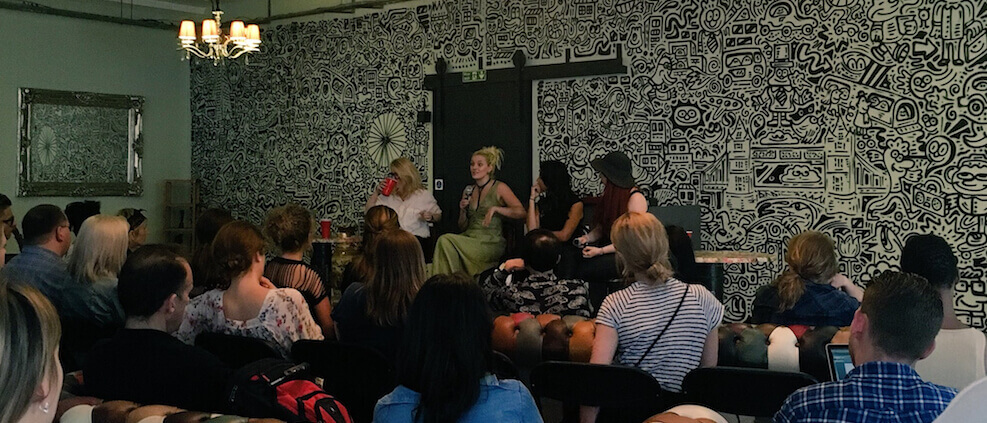 "Technology is a product of its social and cultural context," said Stephanie Alys, chief pleasure officer of MysteryVibe, at TechTalks: Sex and Dating, a panel discussion held last week in London.
Chaired by psychosexual therapist Kate Moyle, the event examined the future of sex tech and its impact on relationships, education, and healthcare. It also featured sex tech journalist and Durex and Superdrug ambassador Alix Fox, as well as HER app global events and community manager Vivienne Errington-Barnes.
A portion of the discussion focused on how technology responds to social trends. It is not in itself good or bad but, can be used positively or negatively. For example, more and more couples are taking their phones to bed with them, favoring technology over intimacy.
"If people are going to use technology in the bedroom, we thought, what can we bring into this space?" Alys said about the app that accompanies MysteryVibe's flagship sex toy, Crescendo.
Errington-Barnes agreed. "Tech is a vehicle," she explained, but added that it can also change social norms. HER is an LGBTQ dating app and Errington-Barnes said, "the overall effect of connecting people through sex tech is everything is becoming less taboo."
The effect of virtual relationships
Is technology changing social norms when it comes to relationships?
Alys told the crowd she believes the future of VR porn is virtual sex in real time. But this raises a range of intriguing questions: if you're inhabiting the body of an avatar, does it matter what your partner looks like in real life? Or will behavioral traits take precedence over looks when it comes to attraction. Can we encourage empathy by inhabiting avatars of different genders and sexualities?
Changes to relationships brought on by sex tech are not always positive, however. Addressing a survey that found nearly a third of Japanese men are entering their 30s without any past sexual experiences, the panel questioned whether advancements in sex tech would mean people will favor virtual relationships over real ones, and what cheating and consent will mean in this new reality.
"For some sex robots you can get bottles of human scent and even menstrual blood," said Fox. "This suggests to me we will always crave human interaction."
Outsourcing education
From September 2019, sex education will be mandatory across all UK secondary schools. The government will hold a public consultation later this year to discuss what this should be, and what and how it should be taught.
There is an opportunity for sex tech here, not least of all to take the strain off teachers who are already feeling the strain, Fox added.
For instance, Durex had been developing a chatbot with Facebook, as a way for young people to access information about sexual health that is less embarrassing or intimidating than approaching a teacher or clinician.
However, the chatbot so far has been unable to identify slang terms such as "rubber" for condom or "shagging" for sex. It is also only able to give practical advice, such as where the nearest clinic is or how to pick up the morning after pill. It does not address any emotional issues that may arise.
"So there will always be a place for face to face conversations," Fox said.
Holistic care
The same limitations apply to technology's advancements in the healthcare sphere. There have been huge benefits to online sexual health services such as SH:24, but technology, as of yet, cannot ask you how you are feeling after it has informed you of a positive STI test result.
"I want to see tech business thinking more about the holistic elements, on mental as well as physical well-being," Fox said.
Alys shared how steps in this direction are already being made. For example, apps are being developed with facial recognition technology to try to register emotional responses. VR and robotics are the spheres that will provide this, and gains are beginning to arise in the development of robot carers for the elderly.
Whether technology's impact is dictated by society or whether it can inspire change remains to be seen. Yet Alys pointed out the importance of raising awareness now: "The point is to have these debates now rather than after the tech is made." And discussions such as TechTalks are certainly part of this conversation.
TechTalks: Sex and Dating was organized by General Assembly, an online technology community providing education and training.
Image source: General Assembly