Female-led Sex Tech Company, Once Banned from CES, Wins 2 Awards at 2020 Show
Lori DiCarlo shows why sexual wellness and femtech are worth fighting for.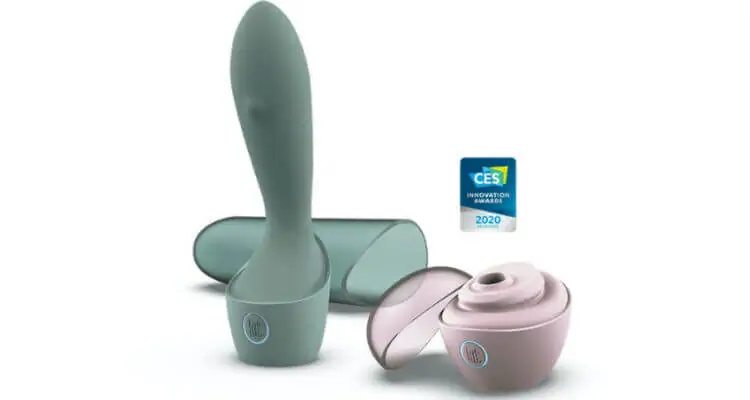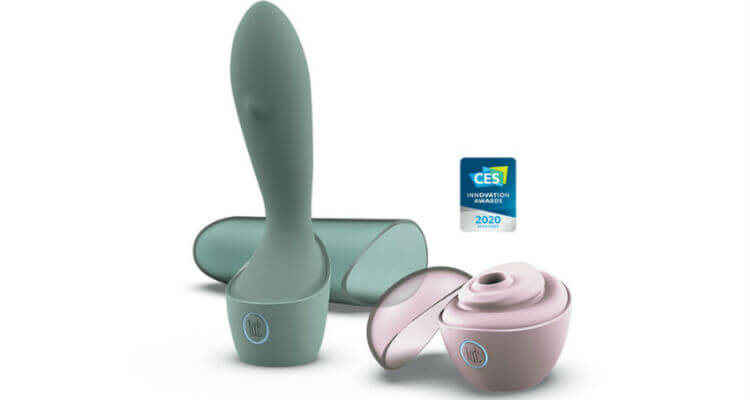 Lora DiCarlo, a women-led sexual robotics company, won two more Innovation Awards at the 2020 Consumer Electronics Show (CES), despite controversy last year when the brand had its 2019 award temporarily revoked.
Lora DiCarlo focuses on thoughtful engineering to develop pleasure products that feel like a real partner, saying the products are inspired by consumers to bring together diverse perspectives on design and technology.
Baci-Baci gives users a human-like kiss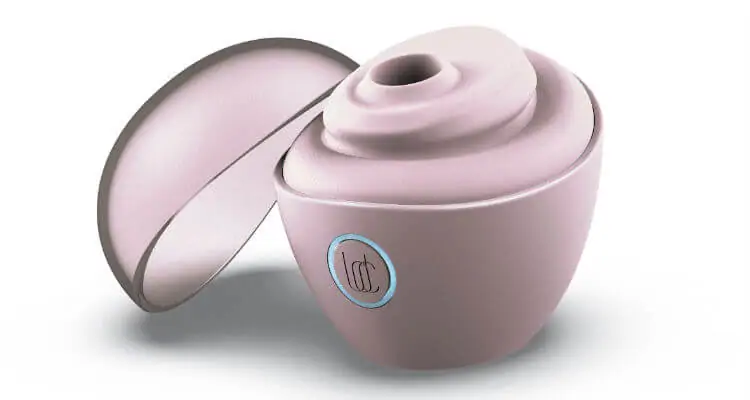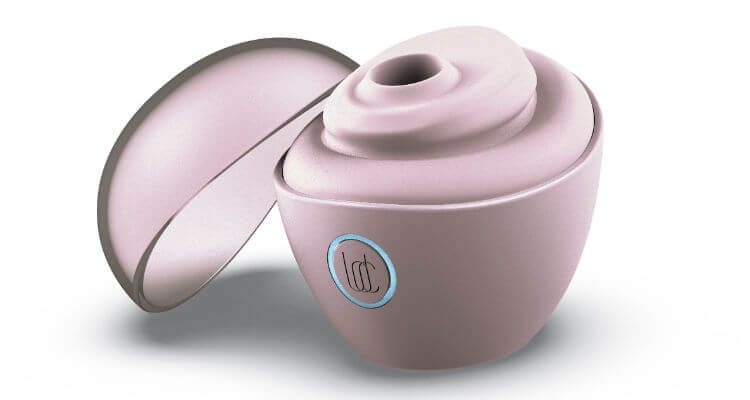 Baci (full product name Baci-Baci, inspired by the Italian word bacio meaning kiss) is a micro-robot designed to simulate the movement and pressure of a human mouth to provide a gentle massage.
The sleek device was developed to help remedy sexual dysfunction among women, including the 21% of American women who struggle with female orgasmic disorder (FOD) as found according to research conducted by the American Sexual Health Association.
The small, baby pink machine is pioneering a new category of consumer technology for women's health by using smart technology to replicate the feel and movement of both a human mouth and tongue.
In partnership with the fourth-best robotics graduate program in the US, Oregon State University's College of Engineering, Lora DiCarlo created Baci to take full advantage of current capabilities in micro-biotics, air-flow technology, biomimicry, and noise cancellation.
The handheld device is compact and discreet, coming in the form of a small oval shape with a clip-on case.
Ondata mimics the motion of a wave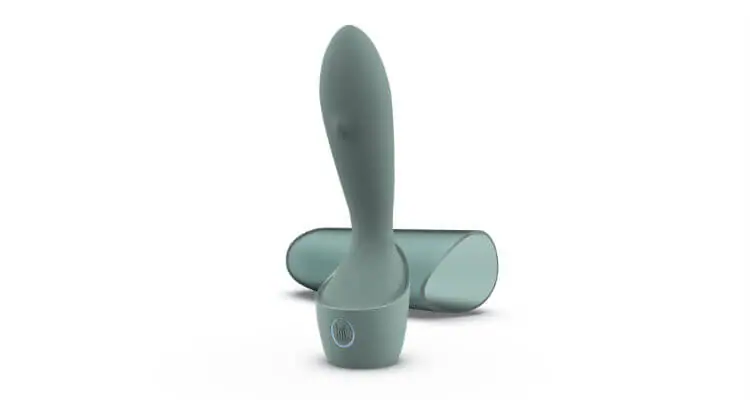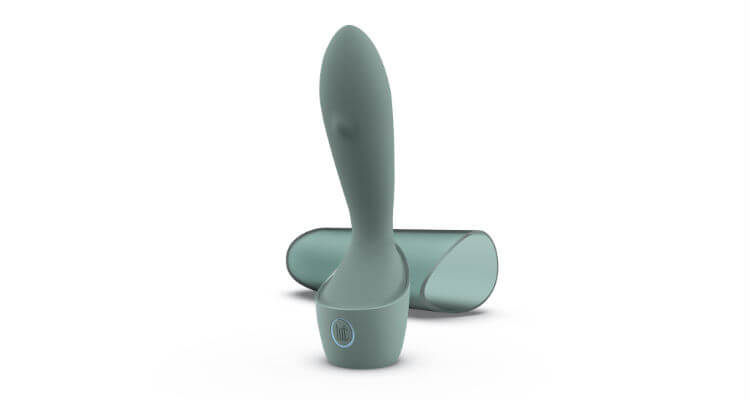 Onda (full product name Ondata, named after the Italian word for wave) is, according to Lora DiCarlo, "a patent-pending, bio-inspired micro-robot that provides therapeutic vaginal wall stimulation to treat vulvovaginal atrophy, a widespread, underdiagnosed medical condition affecting millions of women."
Also developed in partnership with Oregon State University, the hardware is the first handheld simulation device to replicate the "come hither" motion of human fingers, making climax smoother with easier access to the G-spot. It also offers prevention and treatment options for vulnerable and at-risk groups such as postpartum mothers, cancer patients, and women over 50.
Onda is subject to six patents in biomimicry, micro-robotics, mixed-complaint materials, mechatronic controls, and noise cancellation. Like Baci, it is due to hit the consumer market by April 1, 2020. The device will be available in a turquoise green hue, also with a clip-on cover for increased hygiene and product protection.
Further accolades amid 2019 drama
Both products received honoree status at the 2020 CES exhibition earlier this year. The "honoree" status is awarded to a product that scores above a set threshold for specific categories including engineering qualities, aesthetic and design qualities and what makes the products unique and innovative to the consumer technology market.
This alone is an impressive feat, given that the future of sex tech showcases at CES became one of uncertainty in 2019 when Lora DiCarlo's 2019 accolade for its product Ose, which was vetted by both CTA and a panel of judges, was revoked.
Initially, the administrators at CTA and CES cited an infraction of its entrance rules, one of which stated that "entries deemed by CTA in their sole discretion to be immoral, obscene, indecent, profane or not in keeping with CTA's image will be disqualified. CTA reserves the right in its sole discretion to disqualify any entry at any time which, in CTA's opinion, endangers the safety or wellbeing of any person, or fails to comply with these Official Rules."
In an open letter following the award being revoked, Lora DiCarlo said:
It's also important to note that a literal sex doll for men launched on the floor at CES in 2018 and a VR porn company exhibits there every year, allowing men to watch pornography in public as consumers walk by. Clearly CTA has no issue allowing explicit male sexuality and pleasure to be ostentatiously on display. Other sex toys have exhibited at CES and some have even won awards, but apparently there is something different, something threatening about Osé, a product created by women to empower women.
After campaigning against the recantation for months, the CTA reinstated Lora DiCarlo's award, issued an apology and rewrote the policies to ensure a more inclusive and less offensive environment for women and female-identifying persons.
In a recent second open letter, Lora Di Carlo stated:
We considered this a fruitful year and an effective call out where all parties learned from their mistakes and the world, for once, felt a little more fair.
While 2020 saw an increase in sex-tech at the show, the CTA has stated that this would be on a one-year trial basis, so the future of sex-tech at CES is still somewhat uncertain.
But thanks to companies like Lora DiCarlo who take a stand to ensure sex tech has an equal platform, the new decade looks to be a promising one for consumers and developers alike.
Image sources: Lora DiCarlo