People Love Sexting and LGBTQ Folks Are More Likely to Use Dating Apps, Global Survey Reveals
Sex and relationship trends in the digital age.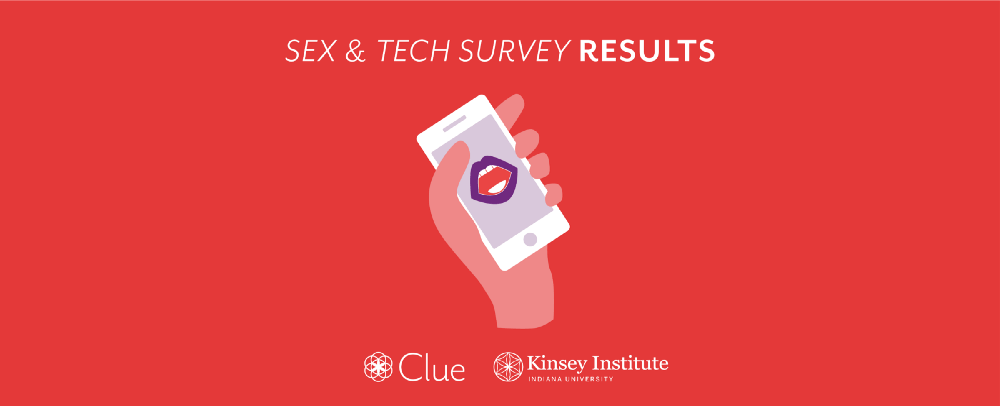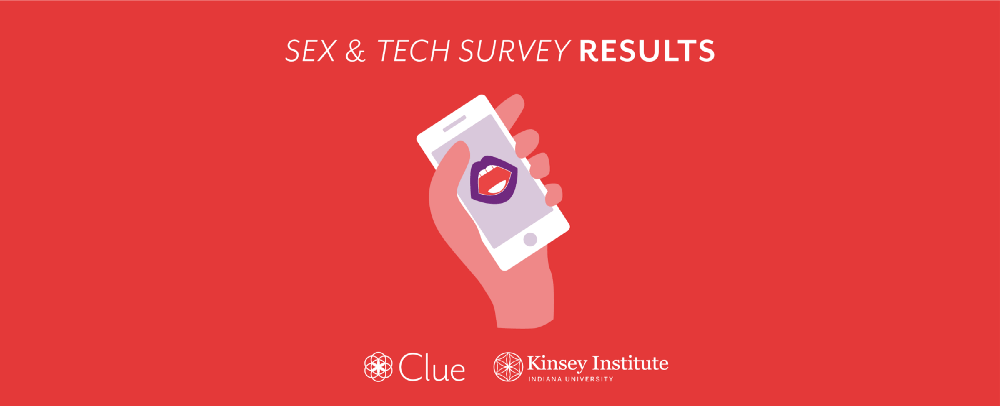 Mobile health app Clue recently partnered with the legendary Kinsey Institute on a wide-ranging survey exploring the effects of technology on sex.
Translated into 15 languages with the aim of reaching residents in 198 countries, the survey received a staggering 140,000 responses—making it one of the largest of its kind.
Finding a date
Clue has since published the results in an infographic that reveals fascinating trends on how people all around the world are using smartphone apps for dating and sexual health concerns. Its six sections include: Find A Date, Learn About Sex, Sexual Activity, and LGBTQA+ Responses.
While many people use dating apps to find sexual partners, the infographic reveals the percentage may not be as high as you'd think. In fact, only 30% of respondents said they use dating apps. Even more interesting is how the use of dating apps is broken down by country: 34% of people in the United States said they use dating apps compared to 46% of Swedes. Only 3% of Russians, meanwhile, said they use dating apps.
Learn about sex
In regards to sexual health, the survey shows that globally only 18% use apps to learn about sex. Broken down by country, 19% of Americans said that they have used such apps, compared to 32% of people in China.
Sexting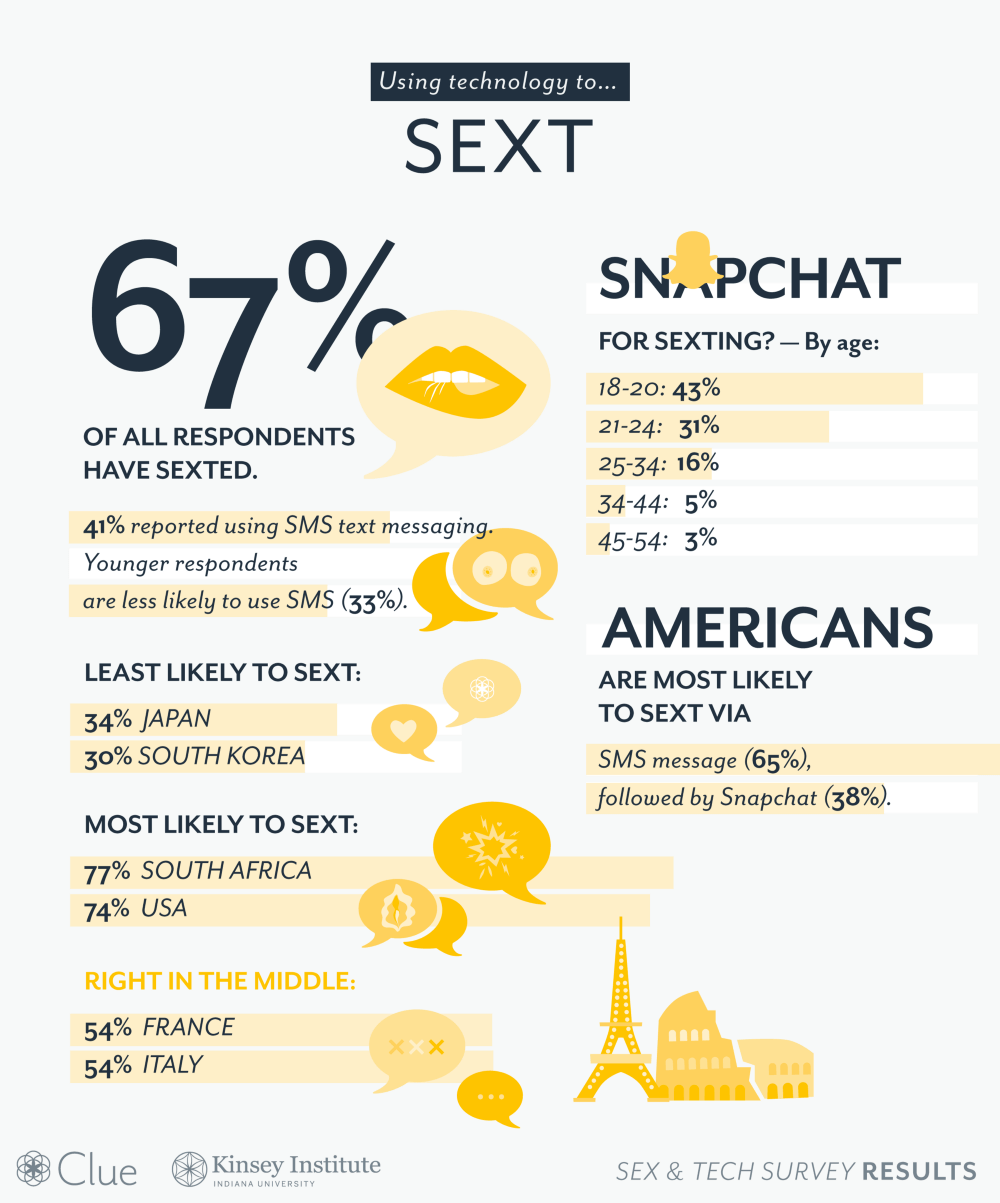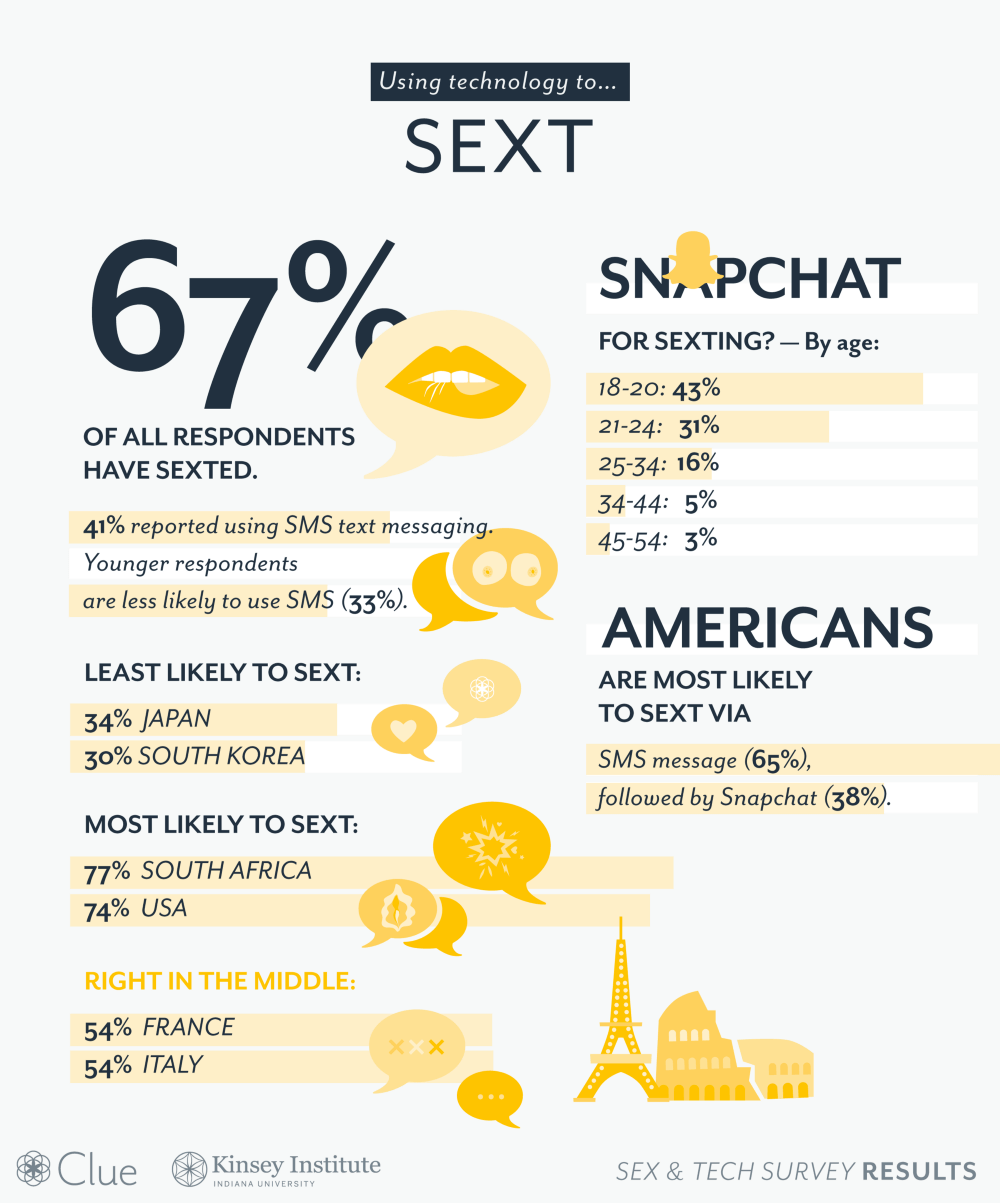 Sexting, though, remains extremely popular, as 67% of respondents globally said that they have sent or received sexually explicit texts. Looking at the data again by country, it's curious that technologically advanced countries like South Korea (30%) and Japan (34%) don't sext as much as France (54%) and Italy (54%). Those in the US, however, do really seem to like to sext (74%).
Relationships
Using apps to improve relationships still appears to be on the low end: just 12% of respondents said that they have used apps for that purpose. It's worth noting that men (at 23%) are most likely to use these types of apps.
Sex tracking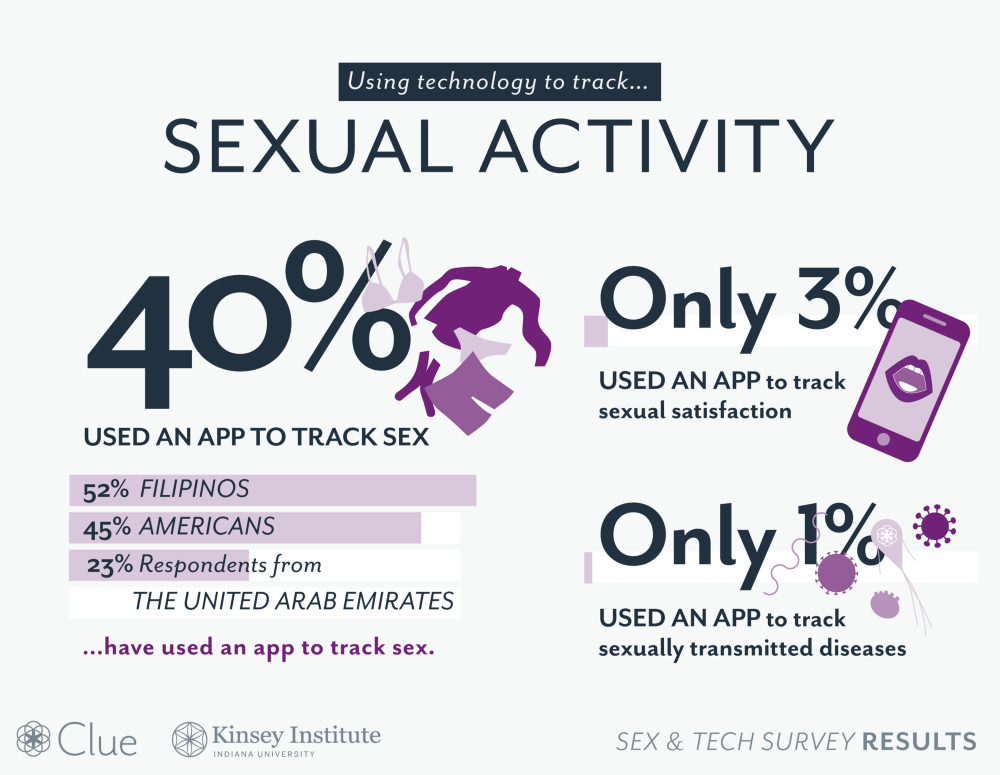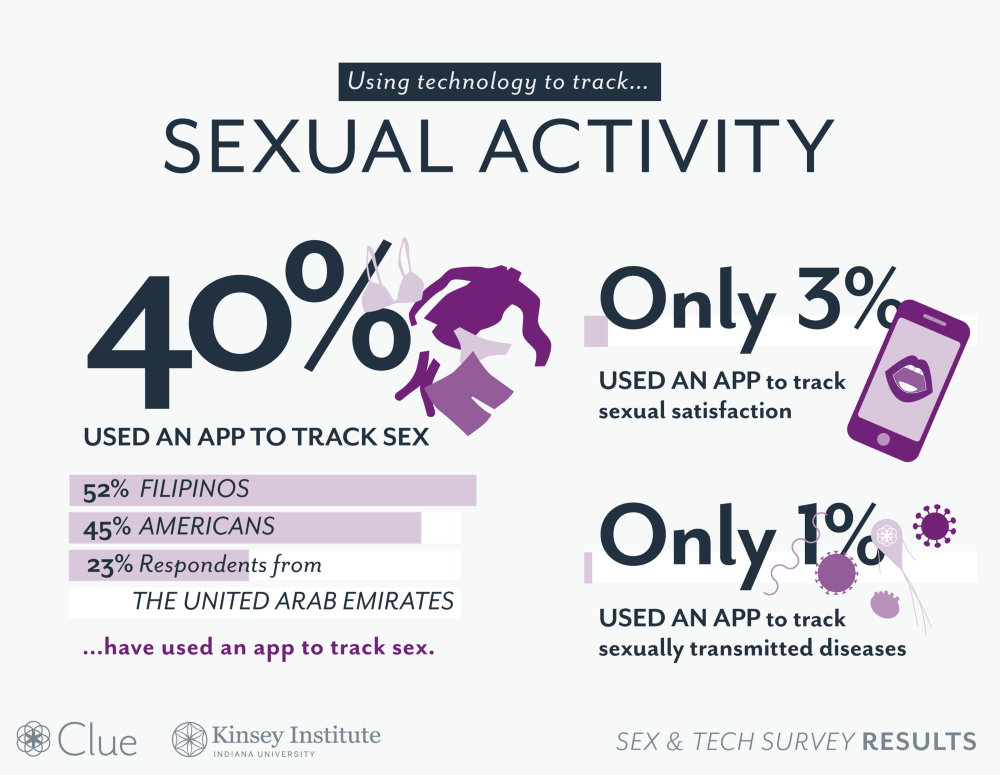 Sexual activity tracking app are becoming popular, as 40% of people globally said they've used them. The country that tops the list is the Philippines at 52%, and the United States falls behind at 45%. The United Arab Emirates comes in at 23%.
LGBTQA+ answers
There's an intriguing difference in the use of dating apps between heterosexual and LGBTQA+ respondents. The survey noted that 44% of those who identified as Bi/pansexual use dating apps, with homosexual-identified coming in at 49% and queer-identified at 55%. On the other hand, 28% heterosexual respondents admitted to using dating apps.
What this all says
It is clear that dating and sexual health apps are resources a significant percentage of people use globally.
But while the numbers are high, the survey also reveals a large percentage of people haven't been using apps to replace traditional methods of finding a partner or learning about sex. Sexting, however, seems to break the mold with the majority of respondents saying they used SMS text messaging to send racy messages.
Notably, LGBTQA+ folks were nearly twice as likely to use apps to find a partner than heterosexual people. This points to the importance of the Internet and technology in bringing marginalized groups together and helping foster community.
We expect more people will use technology for sex and dating in the future. Do you agree?
Image sources: Clue