Should We Criminalize Robotic Rape and Child Sex Robots?
Debating the sticky topic of sex abuse against robots.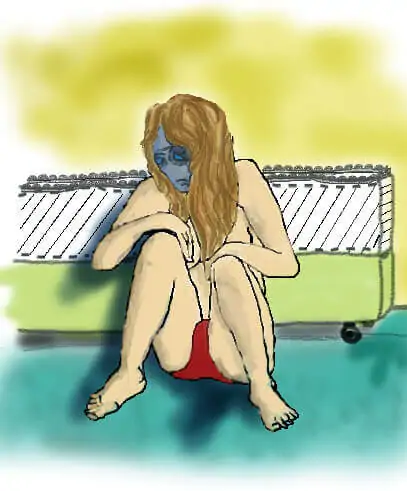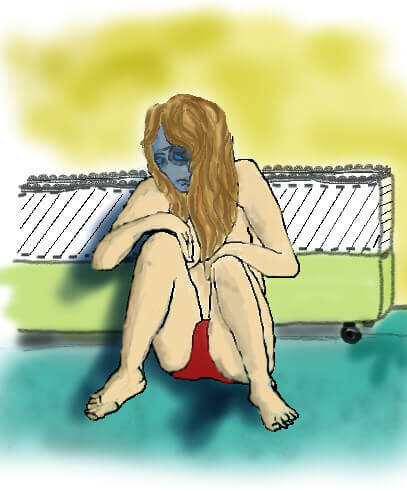 To John Danaher's social circle, his legal fascination with sex robots is bizarre and otherworldly. Not everyone sees the point in discussing regulation when the technology doesn't exist.
Yet advances in remote sex, artificial intelligence, and synthetics foreshadow a future complete with sexbots. Breakthroughs in each realm may merge to create truly humanoid beings.
Danaher, a legal philosopher from the National University of Ireland, Galway, is convinced humans will one day make them and use them to live out fantasies of rape and child sexual abuse.
"I think it's undeniably the case that these robots will eventually be created," he told Future of Sex. "People have always used technology for sexual expression or sexual satisfaction."
In anticipation, Danaher has explored arguments for their criminalization in a paper published last December in the journal of Criminal Law and Philosophy. While not applicable today, his aim is to set up a platform for future debate.
The Case for Criminalization
"I'm not saying we should criminalize these acts tomorrow. I'm saying that we should think seriously about what we want to do with these kinds of acts and these kind of future technologies," Danaher said on a Skype call.
To avoid a straightforward case, he excludes robots that meet the criteria for personhood. If it's wrong to rape a person, then logically it's also wrong to rape or abuse such a robot.
Instead, Danaher first focuses on a moralistic premise; how the acts could be prohibited on the belief that they harm the perpetrator's moral character or is offensive to others. This may be similar to how classic vice laws have banned prostitution or recreational drug use.
"People might resist that conclusion because it seems so deeply invasive of an individual's privacy or right to self-expression," he said. "And it doesn't harm other people."
The second premise he puts forward is of wrongfulness—the idea that there is some kind of public wrong inherent to the acts, regardless of any potential harm to others.
To support this position, Danaher examined debates about ethics in virtual worlds and rape in video games. In particular, he looked at the work of American philosopher Stephanie Patridge.
Why Protect Robots?
According to Danaher, Patridge has argued that virtual rape is intrinsically wrong, even if no one is harmed. This is because the person performing the act shows a disturbing lack of sensitivity to its social meaning.
A counter to this claim is that because the person knows what's happening isn't real, he or she had no intent to commit an unjust act.
"There was some separation between their true intention and their action," Danaher said.
But this may be less true in the case of robots.
Research shows people have a harder time performing violent acts in the real world than in virtual ones. These violent real-life acts include hitting someone's leg with a sponge hammer or smashing a fake baby's head on a table.
"One of the claims is that you have to overcome a lot more innate moral reluctance to engage in those acts," Danaher said.
"You could argue performing acts with a robot, a physical robot, is much more indicative of a dubious moral character than a performance of an act in a virtual world."
Weighing the Harms
On the flip side, Danaher said arguments for criminalization could be trumped. Studies could show the harms prevented by allowing robotic abuse could be greater than the harms inherent to the act.
"There are various robotics and law conferences over the past few years that have debated that issue, about whether these robots could be used essentially as a type of treatment for people with pedophilic tendencies," he said.
For example, a panel on robot ethics held at the University of California, Berkeley, last year discussed whether the technology would feed or stifle predators.
It's a messy debate, according to Danaher, especially if it's compared to similar ones on violence and abuse depicted in X-rated videos. It's still not clear whether people who consume these materials later carry out these acts in the real world.
Information on fantasies of rape and child sexual abuse is also lacking, he added. Most focus on why heterosexual women fantasize about being raped, and not on why someone would think about doing it.
While some papers suggest 40% of men imagine committing sexual violence, samples sizes are small and limited to college-aged men, Danaher said. How widespread these desires are in the broader community or over a lifetime is not clear.
"Who knows what the future holds in relation to this area," Danaher said.
"That's one area, one topic that I think deserves more research and consideration in the future… whether robots could be used as a kind of treatment or preventative for real rape of humans and abuse of children."
Do you think rape and abuse of robots should be illegal?
Image source: Martin Bilski