LELO HEX Re-engineers the Condom for Better, Safer Sex
A new approach to birth control is creating shock waves.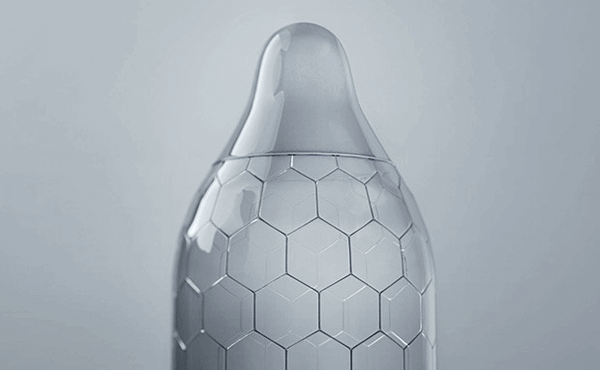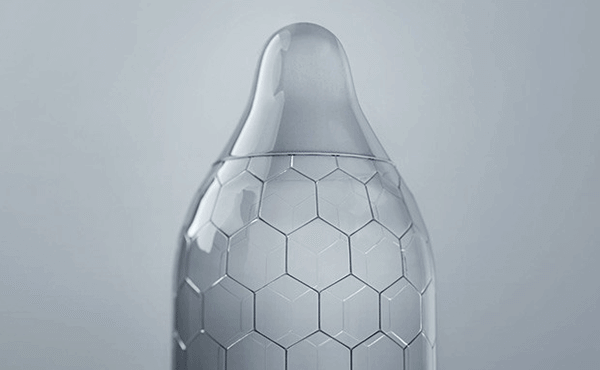 What with recent developments in teledildonics and haptic technology, virtual reality porn, medical advances, and new surgical techniques, it's easy to think that researchers are neglecting new approaches to tried-and-true sexual devices.
This is one reason why LELO's work is turning heads. A sex toy startup billing itself as "the world's leading designer brand for intimate lifestyle products," LELO has begun shipping, as part of its incredibly successful Indiegogo campaign, its own improvement of a sexual mainstay: the condom.
Discomfort, slippage, and breakage
The result of seven years of research and development, the HEX is described by LELO as the "World's First Re-Engineered Condom."
Boasting an array of unique features, the HEX's approach in dealing with previous condom issues of discomfort, slippage, and breakage are broken down on its Indiegogo campaign page.
In the area of discomfort, the HEX has been redesigned with enhanced flexibility, molding to the wearer's own unique anatomy—as opposed to the old frustrations of being too loose or too tight caused by previous condom manufacturing techniques.
For problems with slippage, the HEX's new hexagonal, web-like structure is not just on the outside of the condom but the inside as well "to provide texture that keeps you on track," states LELO.
Lastly, for issues of breakage, HEX's innovation lies in embracing graphene's ("the thinnest, strongest material known to science") natural structure. Thus, where many condom brands have a circular ring structure, LELO's new design features graphene's hexagonal structure integrated into the HEX's "skin."
Try it for yourself
As said, the HEX Indiegogo campaign has been successful—and then some. At press time, it is currently at 1,434% of it original $12,000 goal: $172,113.
The good news for this success, beyond for the designers and manufacturers of the HEX, is that you now have an opportunity to try out this re-imagined condom.
The beginning package, for $48, includes four 12-unit packs—though there's also the $14 "The Step Up Part Deux"pledge that will get you a single 12-pack.
Between the two is the Hexecutive Lounge for $39, which gets you not just three 12-packs but also a carbon fiber money clip.
There are other packages available, of course, giving those interested quite a range of price and options.
A new condom as part of a personal mission
Speaking to Engadget, Filip Sedic, LELO's founder, said the HEX was an answer to the continuing problem of sexually transmitted infections (STIs): "It's a disgrace, that we in 2016, has STIs at all… It's a very big contradiction for me that we are living now with digital watches and robots and computers and virtual reality and everything … and STIs. Come on, seriously. These things should not exist."
Thumbs up on the HEX?
While still a new product, the HEX seems to be generating quite a bit of positive buzz. Reviewers at Mashable and Jezebel, for example, all have enjoyed their experiences with the new condom design.
LELO has also acquired its own spokesman for the product in troublesome actor Charlie Sheen. Its reasoning as stated on its Indiegogo page: "We know Charlie may be a divisive choice for many, but it's also a bold one, and in the fight against STIs we need to make an impact."
However, some people are now boycotting the brand due to Sheen's history of violence against women.
Even if the HEX doesn't prove as popular as its developers hope (or overcome the anti-Sheen backlash), it remains a welcome sign that there are companies who are willing to experiment in creating products that not just generate income but can, more importantly, improve sexual enjoyment and quality of life with effective birth control.
Image source: LELO HEX